Sheet masks are everywhere. Whether you're scrolling through Instagram or watching the latest blockbuster on the big screen, there's a good chance that you'll encounter a sheet mask at some point. 
The way in which the humble sheet mask has managed to make itself a skincare mainstay is a boon in many ways. It means that just about every skincare brand now has its own version of a sheet mask, giving consumers plenty of choice. 
However, if you're new to the world of masking, then it's easy to feel overwhelmed by this. Are sheet masks better than other face masks, and do you really need to be using one? Read on as Celestolite explains….
What is a Sheet Mask?
To put it simply, a sheet mask is a face mask in sheet form. The 'sheet' can be made up of a variety of materials, from cotton to hydrogel to rubber. As you can imagine, this means that sheet masks can differ quite a bit in terms of appearance and texture, but they all have one thing in common – they're soaked in a serum, which transfers over onto your face when you lay the sheet over your skin.
Sheet masks are usually individually packaged because they're designed to be used just once. After your skin has soaked up the mask's serum, the sheet can then be discarded. 
The Benefits of Using Sheet Masks
Wondering why everyone's so crazy about sheet masks? It's because these face masks offer up a wide range of benefits:
Improved Ingredient Absorption
When you apply a serum to your skin, some of it soaks in while a large portion of it evaporates into the air. However, this can be avoided when a serum is applied in the form of a sheet mask. The sheet that lies over the skin's surface prevents evaporation. Instead, it encourages the mask's ingredients to make their way into the skin. The sheet also helps to push them in further, therefore improving absorption.
Targeted Formulas Are Available
Due to how they push ingredients down into the skin, most sheet masks are revered for their hydrating properties. They prevent moisture from evaporating out, leaving the skin looking soft and bouncy. That said, sheet masks do so much more than just hydrate the skin. There are so many different targeted formulas available, making it easy to find a sheet mask that will help with the visible skin concerns that you're facing.
They're Easy to Use
Some face masks are accompanied by pretty complex usage instructions. They often require special brushes or other specific tools. However, sheet masks couldn't be simpler to use. Simply open up the packaging and lay the mask over your skin, aligning the eye and mouth holes up with your eyes and mouth. Most sheet masks will be designed to shape themselves to the facial structure that they lie on, meaning that one size tends to fit all.
Even better, sheet masks aren't usually messy either. You won't be left with a sink-full of gunk after rinsing the mask off. Instead, simply lift the sheet off your face and discard it once you're done. This is why sheet masks tend to be the most popular face mask choice for people who are traveling.
Choosing a Sheet Mask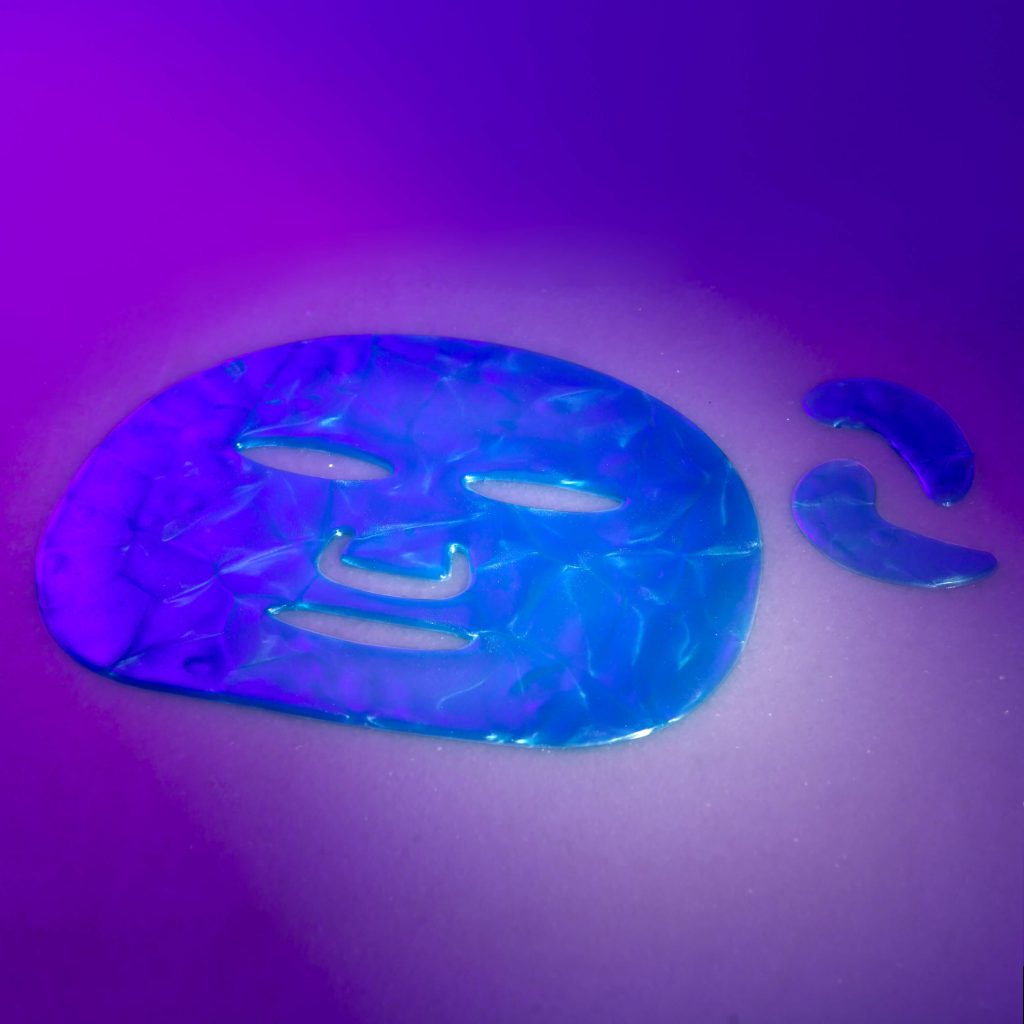 As we mentioned, there are so many different types of sheet masks out there, so how do you decide which one your skin needs the most? 
This is where the mask's ingredients come in. Just like when choosing any other skincare product, always take a look at the ingredient list to ensure that the ingredients within the mask match up to your skin type and skin concerns.
As mentioned, some of the best sheet masks out there focus on hydrating the skin. Ingredients like hyaluronic acid work beautifully in a sheet mask, leaving the skin looking so much plumper. You'll find the ingredient in our Celestial Renewal System, which features hydrogel sheet masks. These are famed for feeling incredibly soothing on the skin, which our mask highlights by also boasting sea algae extract, lavender oil, and collagen. 
Are Sheet Masks Better Than Other Types of Face Masks?
Although sheet masks are capable of helping with just about every visible skin concern, they're not necessarily always the best choice. Other face mask types have their benefits too!
Clay Masks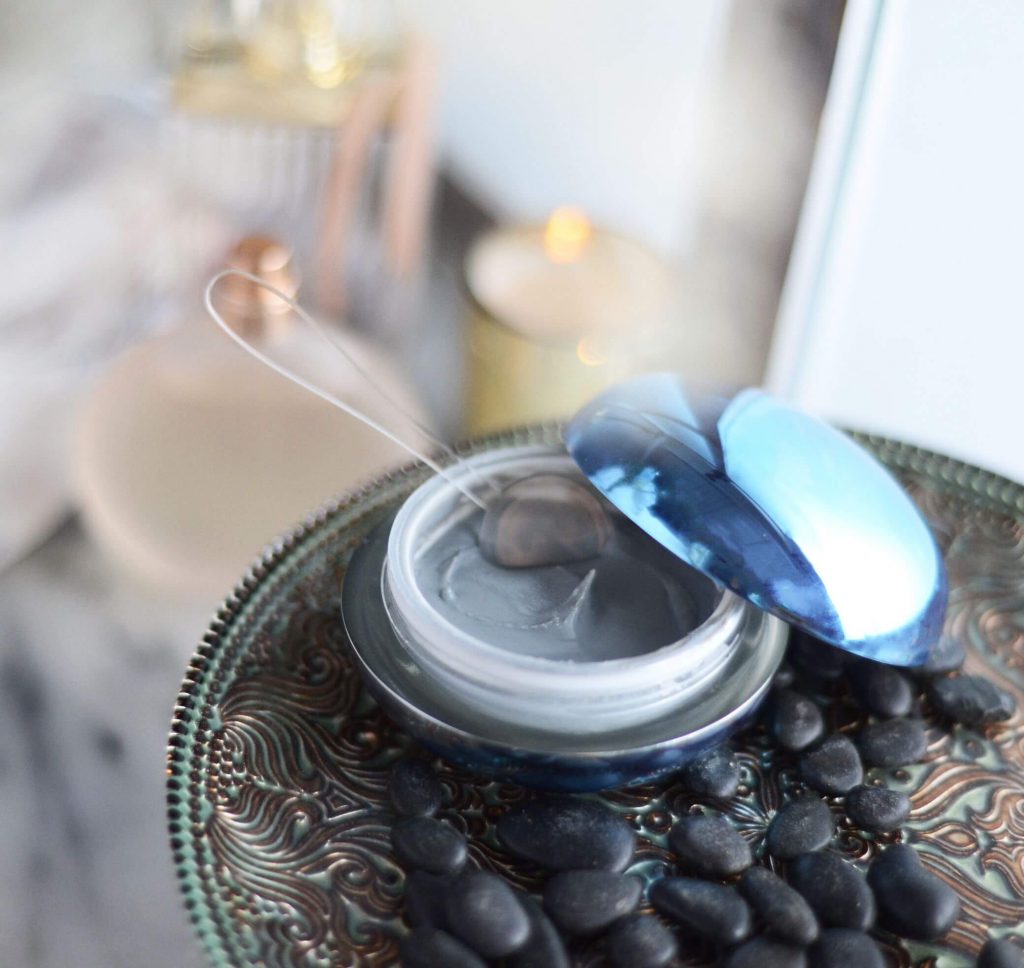 Take clay masks, for example. They're often the preferred choice among those with oily skin due to how clay is great for absorbing excess sebum from the skin. Clay masks can feel incredibly detoxifying and rejuvenating, which is often exactly what oily skin needs. 
Celestolite's Luna Lava Mask takes this a step further by also gently heating up as it's massaged into the skin. This leaves the pore openings feeling relaxed and more elastic, allowing the clay within the mask to work its magic even more effectively.
The heat also leaves the skin feeling more receptive to other skincare ingredients. This mask provides a potent combination of vitamins A, C, and E. Together, they diminish the look of fine lines and wrinkles, brighten the complexion, and keep the skin feeling moisturized. Added to this powerful trio is a blend of several complexion-brightening botanicals, including coffee seed extract, aloe vera leaf extract, and lemon fruit extract.
Overnight Masks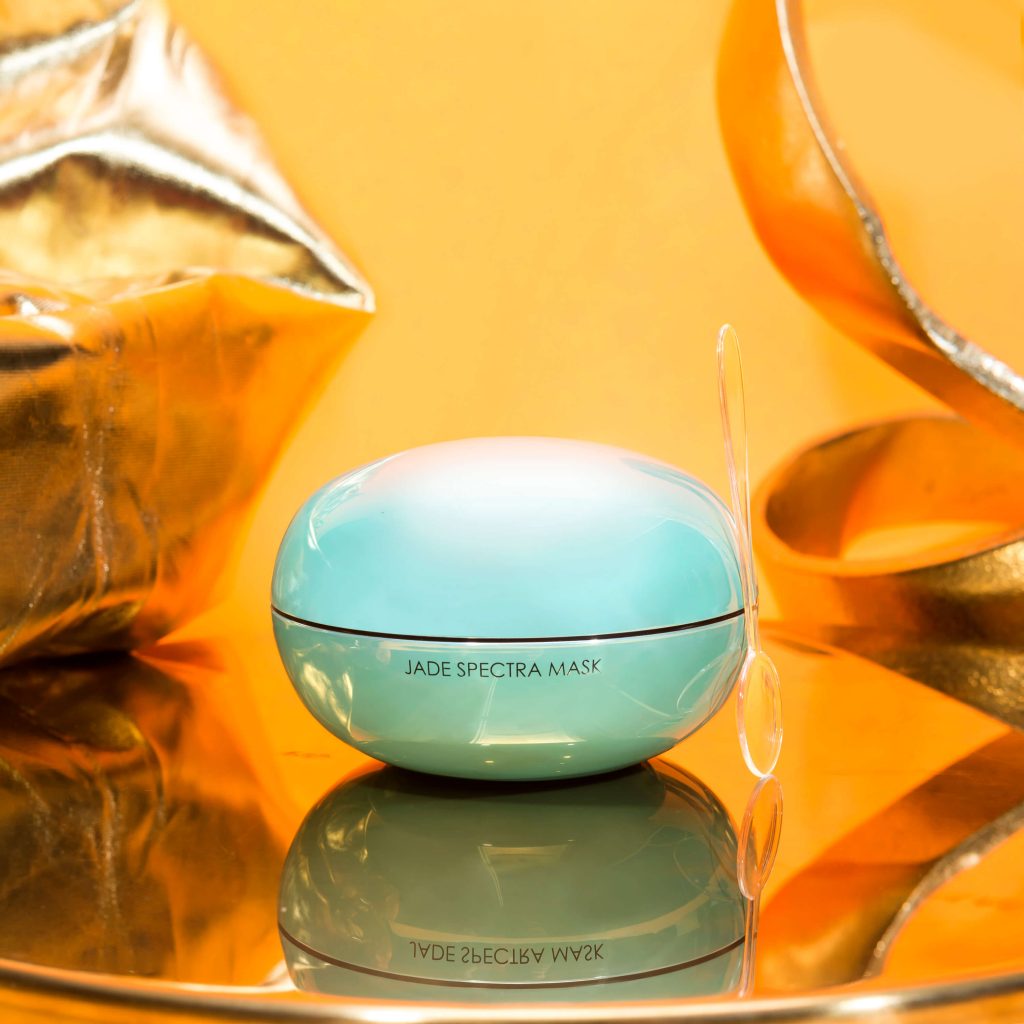 Overnight masks, like the Celestolite Jade Spectra Mask, deserve a mention too. Just like sheet masks, they're ideal for people with dry or dehydrated skin. 
However, unlike clay and sheet masks, you don't have an actual 'mask' to deal with. Instead, you simply apply the mask to your skin during your evening skincare routine, like you would any other skincare product, with no rinsing or removal required! They're so easy to use, making them perfect for busy evenings when you don't have the time for a proper masking session.
The Celestolite overnight mask is packed with antioxidant-rich botanical extracts. These are ideal for tackling the visible signs of skin aging while also repairing the look of skin damage. It also contains sodium hyaluronate, squalane, and glycerin to ensure that your skin feels super soft and supple the next day.
Magnetic Masks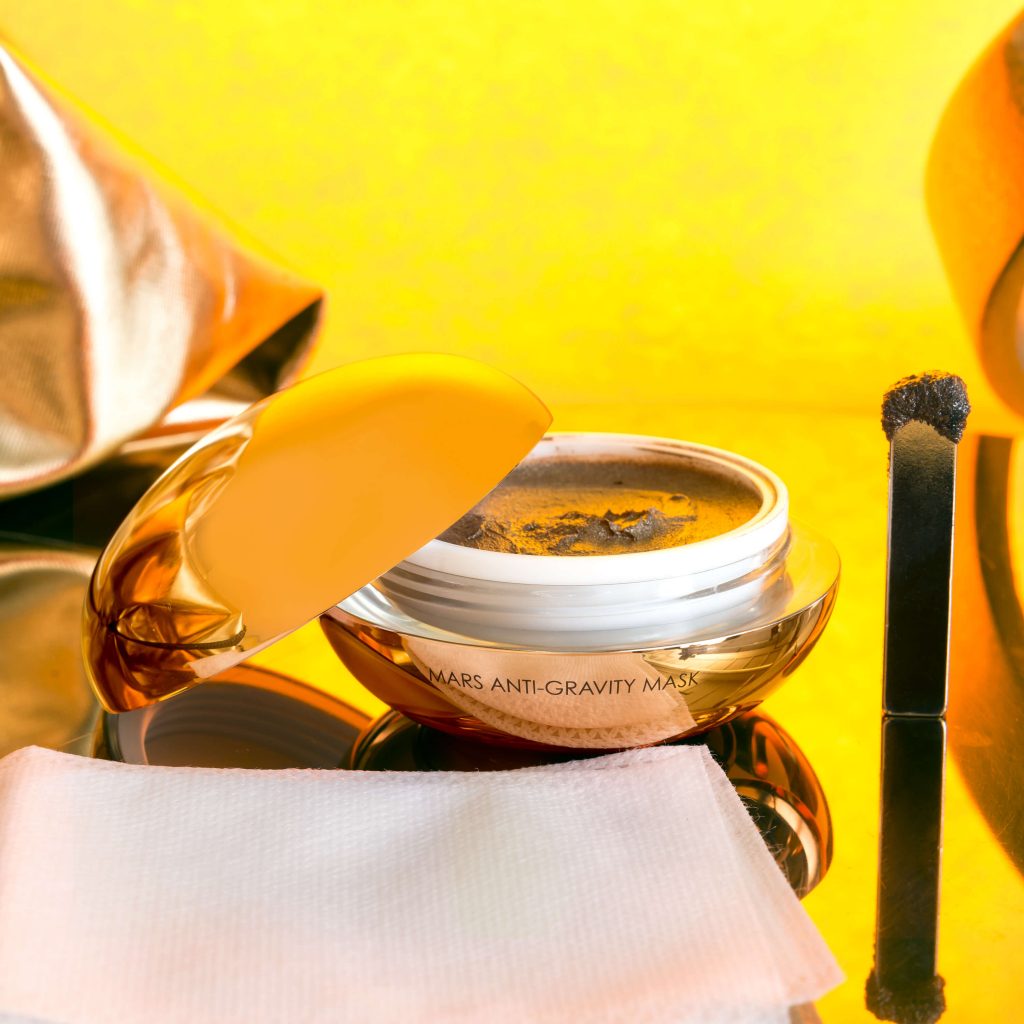 Magnetic masks are a relatively new entrant into the world of face masks, but they're definitely here to stay. These masks are removed from the skin with the use of a magnet. The magnet literally lifts the mask off the skin, along with excess oil and dirt. It leaves behind a potent serum that the skin can then soak up.
Magnetic mask formulas vary quite a bit. Celestolite's Mars Anti-Gravity Mask has been formulated to tackle the visible signs of skin aging. It contains several powerful antioxidants, including resveratrol, which has been proven to leave the skin looking significantly younger.
You'll also find a variety of peptides in this mask. Peptides help to thicken and strengthen the feel of the skin, which then boosts its moisture level.
How to Use a Sheet Mask
The beauty of a sheet mask lies in its simplicity – you really can't get things too wrong when it comes to using it! With that said, here are a few tips to keep in mind when using a sheet mask:
Always Cleanse Your Face First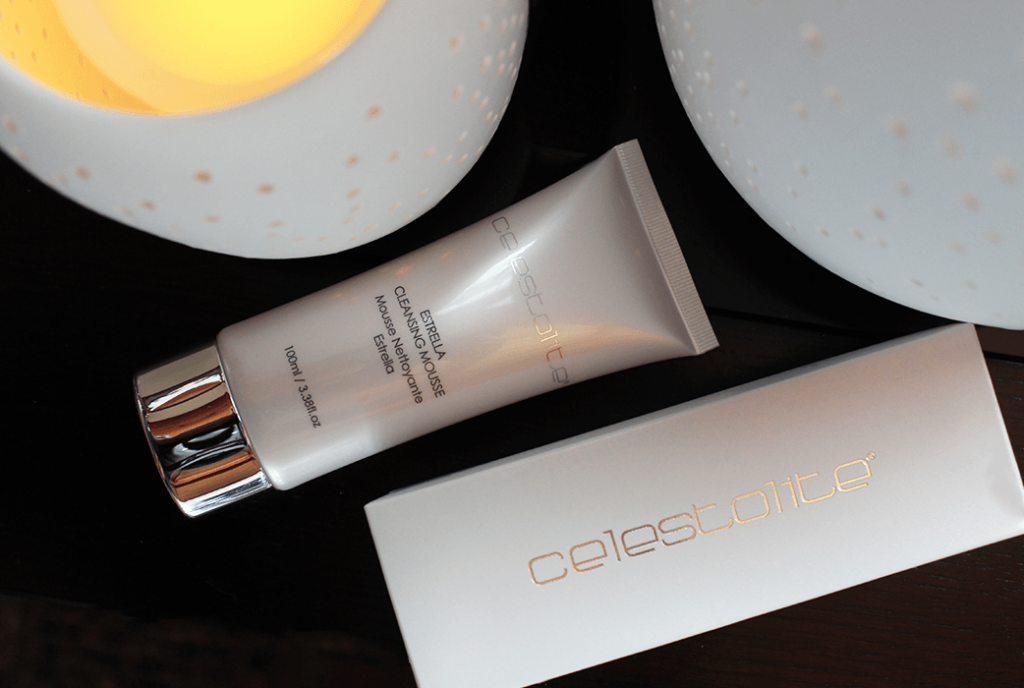 If you want your sheet mask to be as effective as possible, you'll need to apply it to clean skin. Applying a sheet mask to skin that hasn't been cleansed could end up causing more harm than good. Rather than the mask's ingredients being able to penetrate into your skin, they'll be blocked by all of the impurities sitting on your skin's surface. Even worse, your mask will likely end up pushing those impurities deeper into your skin, resulting in clogged pores, breakouts, and dullness.
The Celestolite Estrella Cleanser Mousse is the perfect cleanser to use before a masking session. It will thoroughly clear away dirt and other impurities without stripping your skin of all of its moisture. Just like all Celestolite products, this formula is infused with meteorite powder, which will leave your complexion glowing!
Applying Your Sheet Mask
Once you've cleansed your face, pat it dry and then open up your mask's packaging. Lay it over your face, lining it up with your mouth and eyes as best as possible.
All sheet masks will come with instructions that tell you how long to leave the mask on your skin for. For example, the Celestolite Celestial Renewal System should be left on the skin for 15 minutes. While you may be tempted to keep the mask on for a little longer in order to try to enhance your results, we wouldn't recommend doing so. Leaving a mask on your face for longer than advised could end up irritating your skin. So, follow the provided directions when using your mask.
Continuing on With the Rest of Your Skincare Routine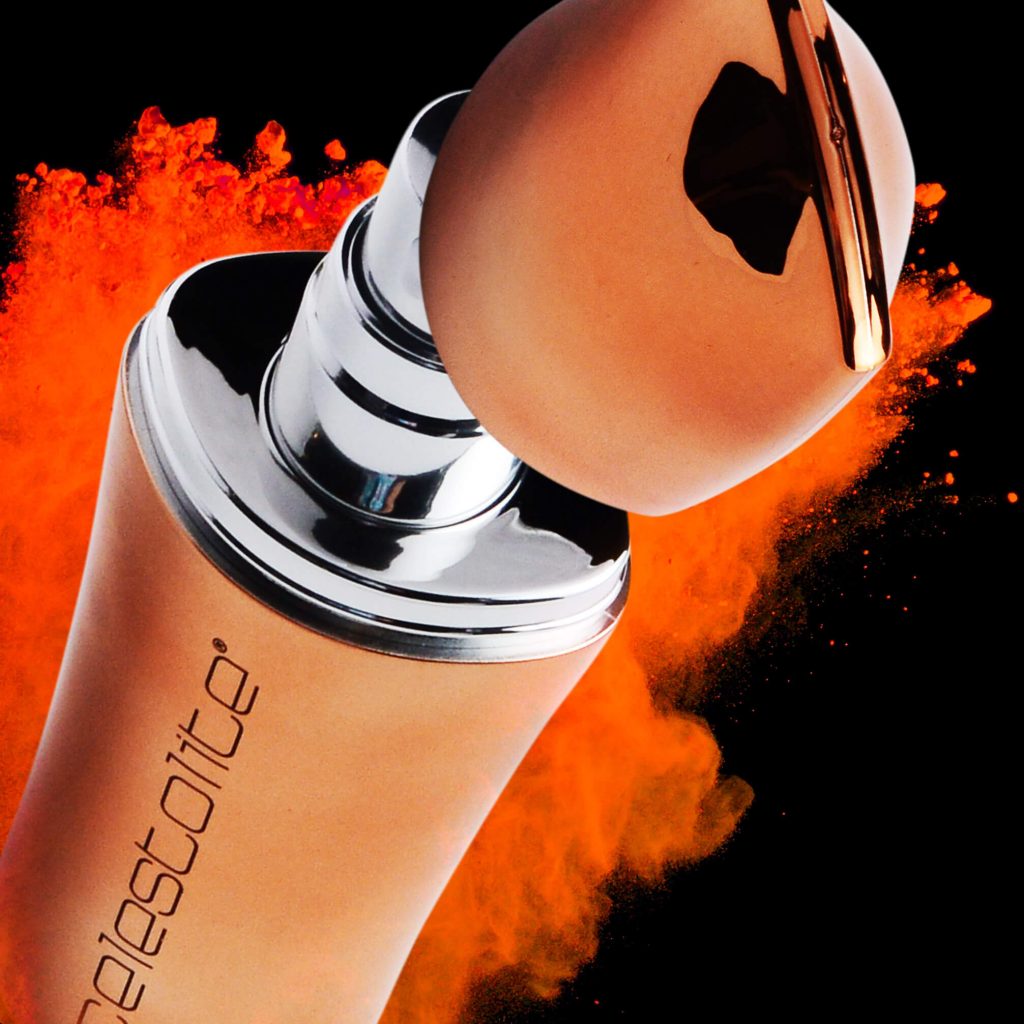 Once you've removed your sheet mask, you can then continue on with the rest of your skincare routine.
We would recommend applying a toner once you're done masking, with the Celestolite Estrella Facial Toner being a great choice. Just like our sheet mask, our toner is also incredibly hydrating, making the two a perfect pair.
Next, apply a serum. If you want to stick with the hydration theme, go with a hydrating serum formula, such as the Celestolite Mars Stellar Serum.
Then, slather on a moisturizer. This will help to improve your skin's moisture levels while also locking in all of the other potent ingredients that you've already applied. 
If you're carrying out this routine during the day, then look for a moisturizer that also contains SPF, like the Celestolite Nova Bright Skin Cream SPF 30. This two-in-one formula moisturizes the skin while also protecting it from sun damage, making it a must-have during the day. It's loaded with antioxidants too, including vitamin A, vitamin E, and green tea extract, meaning that it's a superstar at reducing the visibility of any sun damage that may already be impacting your complexion.
Conclusion
Although they may not be a skincare essential, sheet masks really do have so much to offer. Whether you need some extra hydration, want to reduce the appearance of fine lines and wrinkles, or are looking for ways to brighten up your complexion, a good sheet mask can help. 
Click here to explore more bestselling skincare products from Celestolite.