2021 was a hectic year. From wearing masks (not sheet masks that are saturated with essence and serums) to dousing yourself with a sanitizer, we'd wager that the past year has taken a toll on your skin from all that stress.
Stress has a variety of physical effects on your skin. For example, cortisol, the stress hormone, promotes the overproduction of sebum in your skin glands. This results in acne breakouts. Stress also weakens the immune system, makes skin more reactive and sensitive, and causes rashes, hives, and redness. In addition, existing inflammatory skin disorders, such as eczema, psoriasis, and rosacea, are exacerbated by stress, resulting in flare-ups. You may even become worried or agitated due to stress, and you may pick at scabs or pimples or scratch your skin until it becomes red or breaks.
Having skin issues can also be a source of stress. Some people are so self-conscious about their appearance that they isolate themselves, adding tension.
Yikes! Having said all that, it's not the end of the road. There are many ways to de-stress for your skin, and we're here to tell you how you can do just that with Celestolite products!
For various reasons, getting into a decent skincare routine is rarely easy. Firstly, finding the appropriate products can be complicated. Second, how do you determine what you need to add to your daily routine?
That's where Celestolite comes in. We're here to help you de-stress for your skin with our excellent products. With all of our products containing powdered meteorite, you'll be able to enjoy a skincare routine that's out of this world!
Go for a Gentle Facial Cleanser That'll Help Soothe the Feel of Your Skin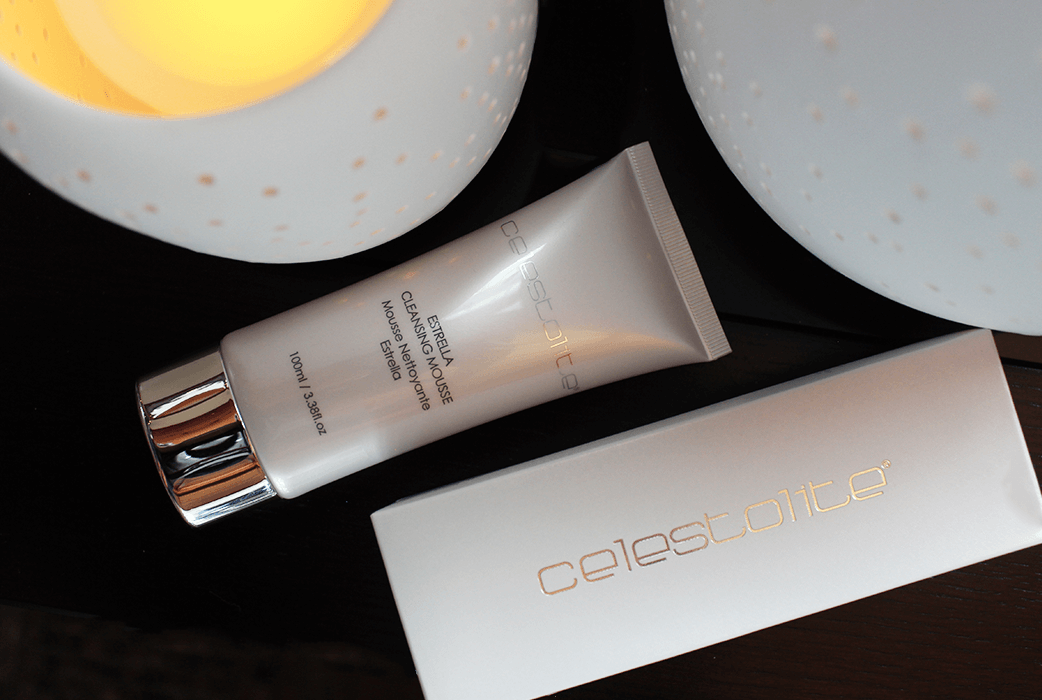 When you're stressed, there's a higher chance that your skin is more reactive, so an intense cleanser isn't the way to go. That's why we would recommend a gentle face wash so that your skin doesn't erupt after using it.
You should avoid exfoliation if you're having breakouts or eruptions because it puts your skin under more stress. Instead, cleanse your skin twice a day with a gentle cleanser.
The Celestolite Estrella Mousse Cleanser has a non-sulfate formula suitable for even the most sensitive skin types! Sulfate-free cleansers can help the feel of dry and damaged skin by gently removing dirt without irritating it. In addition, natural and botanical elements that feel soft on your skin and offer a calming effect are found in the best sulfate-free products.
Our cleanser is enriched with glycerin, a moisture-loving ingredient that is a humectant.
Besides that, it also contains sodium cocoyl glycinate, a mild cleansing agent (derived from coconuts) that doesn't dry up your skin.
Got Sensitive Skin? Opt for a Mild Moisturizer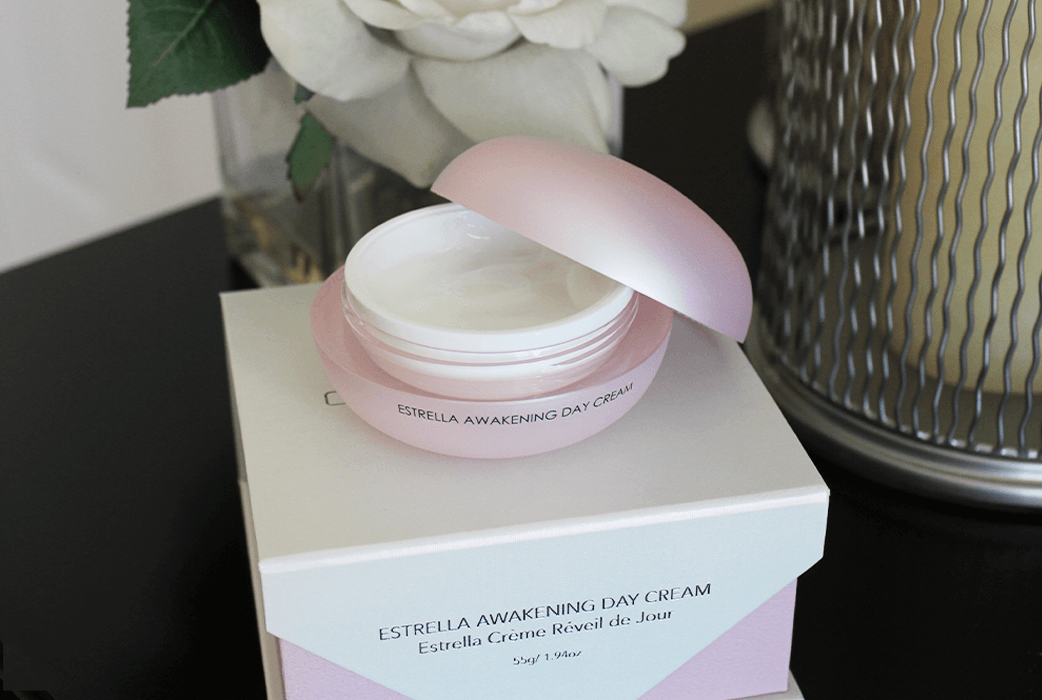 Do you use a moisturizer on your skin daily? You should if you don't already. By making your skin feel smoother, more elastic, and keeping it looking radiant, moisturizing your face will help you appear and feel younger.
Celestolite's Estrella Awakening Day Cream is the perfect cream to de-stress for your skin. It doesn't contain any harsh ingredients, and the best part is that it is enriched with sodium hyaluronate.
Convinced? Try out a tub of this mild moisturizer and see the results for yourself!
Soothe the Look of Your Stressed Skin With an Extract-Rich Mask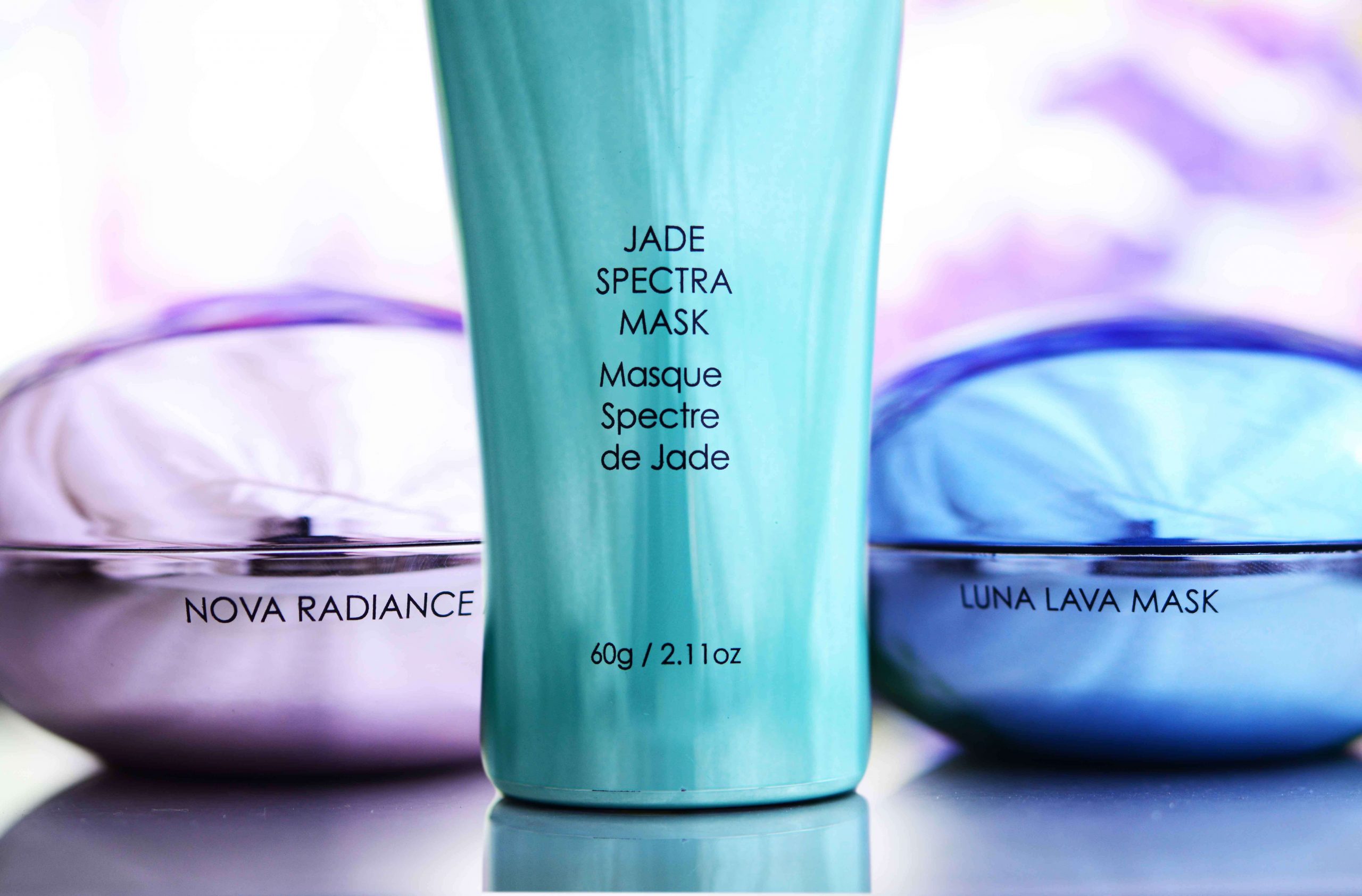 Stress can sometimes manifest in various ways, one being dull-looking skin. That's why harnessing the power of skin-loving extracts can do wonders for your skin, especially when you're masking.
Enriched with plant extracts like noni, pomegranate, and even mangosteen, the Celestolite Jade Spectra Mask is the perfect product to de-stress for your skin!
Besides fruit extracts, this bad boy also contains star ingredients like squalene, glycerin, vitamin E, and even Acetyl Hexapeptide-8. So, besides pampering your skin, this mask is packed with many components that will restore your appearance to its former glory.
Give Your Skin the Spa Sesh it Needs… At Home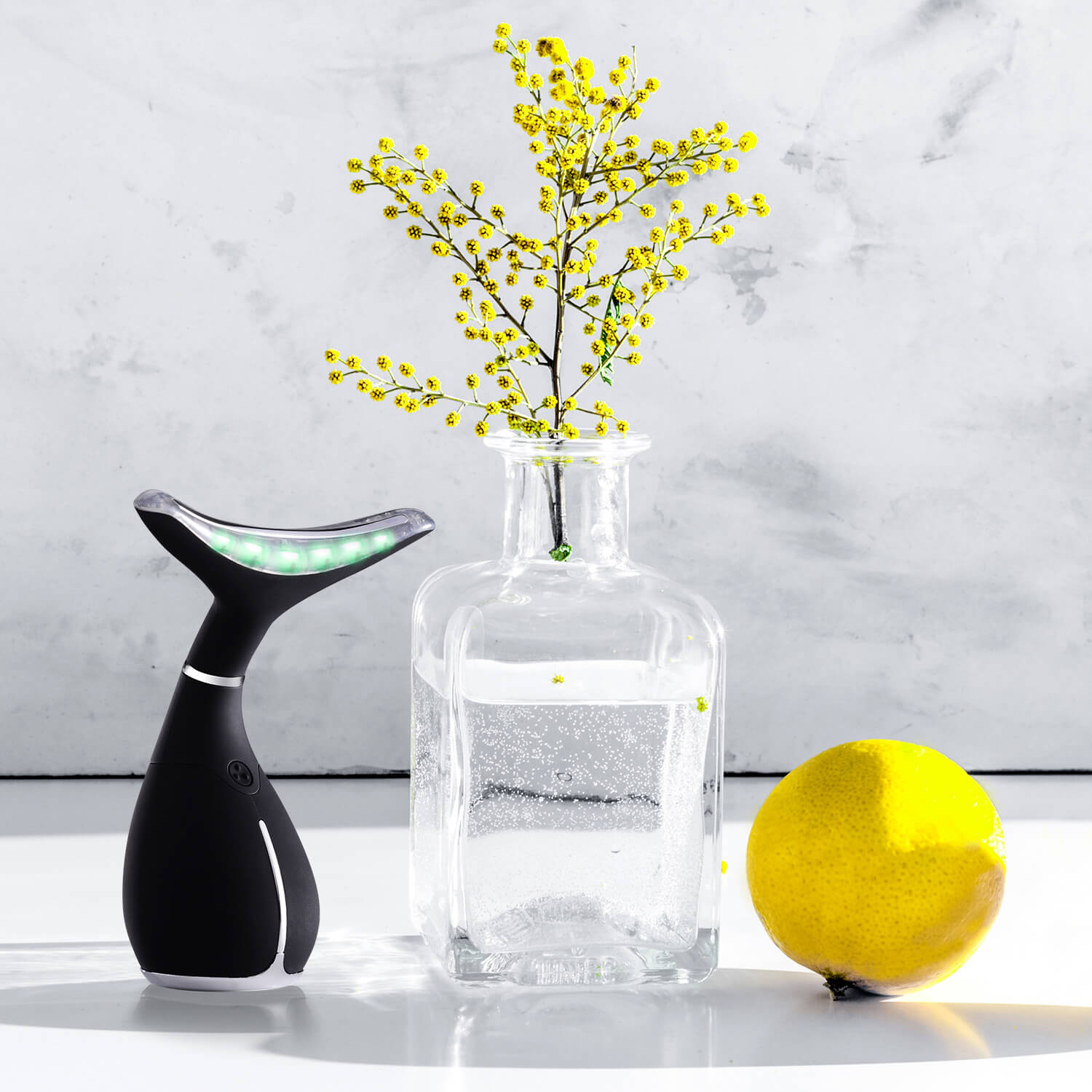 Worried about being stressed? Well, don't, because it'll just stress you out even more. Instead, check out Celestolite's LED devices.
We've got one for your eyes and another for your neck, making it easy to target the appearance of wrinkles and fine lines in mere minutes.
If you're concerned about the visibility of crow's feet, consider the Photonix-2 Eye Wand. LED light therapy is a non-invasive solution for wrinkle appearance.
This wand features LED technology that targets the look of wrinkles in your delicate eye area.
If you're worried about neck wrinkles, don't fret. Just add the Photonix-3 Neck Solution to your routine as a device to help de-stress for your skin. 
Eat a Healthy, Balanced Diet and Drink Enough Water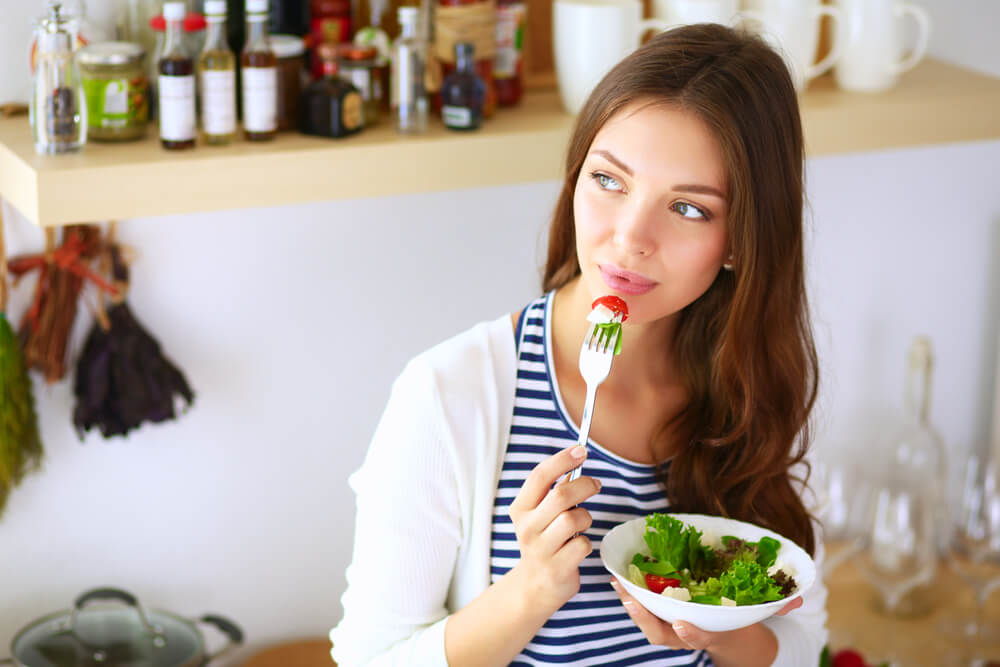 Another way to de-stress for your skin is to take care of what goes on in your body. Want good skin? The answer lies in eating a healthy, balanced diet, especially if you lead a sedentary lifestyle.
To counteract this, feed your body good, nourishing foods. Avoid fried foods, boxed cereals, white bread, biscuits, and crackers in favor of fruits, leafy greens, nuts, and fish. These are high in proteins, vitamins, and antioxidants. They are all healthy options that will benefit your overall health.
Besides that, water consumption is one of the best habits you can have for your skin and overall well-being. Upping your daily water intake can help replenish moisture lost through sweat and other natural processes in your inner organs and skin, your body's largest organ.
You can also improve the health of your skin by eating meals rich in healthful oils and omega-3 fatty acids. Fish, nuts, olive oil, and other foods include these oils and fats. You can aid collagen production in your skin by eating these foods regularly, along with healthy nutrients. Your skin will look smoother and more supple due to boosting collagen synthesis. This will help prevent early wrinkles and sagging.
Get Enough of That Shuteye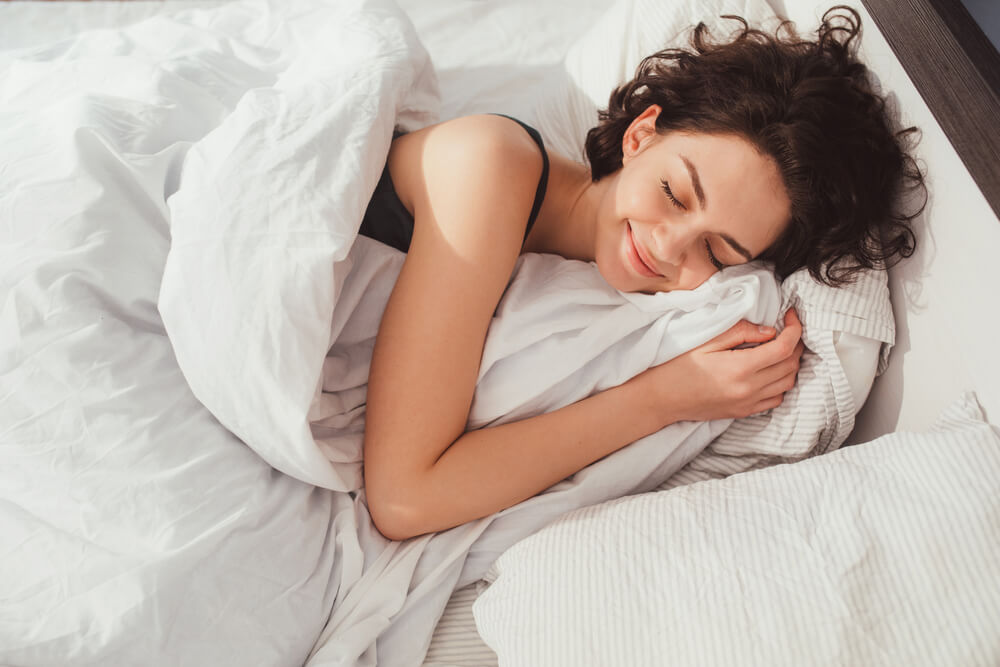 When it comes to your beauty routine, sleep may be the closest thing to a fountain of youth. While you sleep, your body repairs and rebounds, resulting in a broad list of cosmetic advantages. The goal is to obtain enough rest: 7 to 9 hours of excellent sleep per night.
Sleeping less than 6 hours every night will most certainly impact your appearance. All you have to do is start getting at least an hour or more of sleep every night, and you will notice a difference in as soon as a day. Keep it up, and people will see that you look better within 2 to 3 weeks.
Want to know how your beauty sleep affects your skin? This is how getting enough shuteye is enough to de-stress for your skin.
Your skin creates new collagen while you sleep, which helps to prevent sagging. Collagen-rich skin is plumper and less prone to wrinkles. For example, if you sleep for only 5 hours a night, you'll have twice as many fine wrinkles compared to if you sleep for 7. It also makes skin drier, which makes lines more noticeable.
After a sleepless night, you're likely to have dark circles or bags under your eyes. You'll have less puffiness beneath your eyes if you get adequate sleep.
Make Some Time for Me Time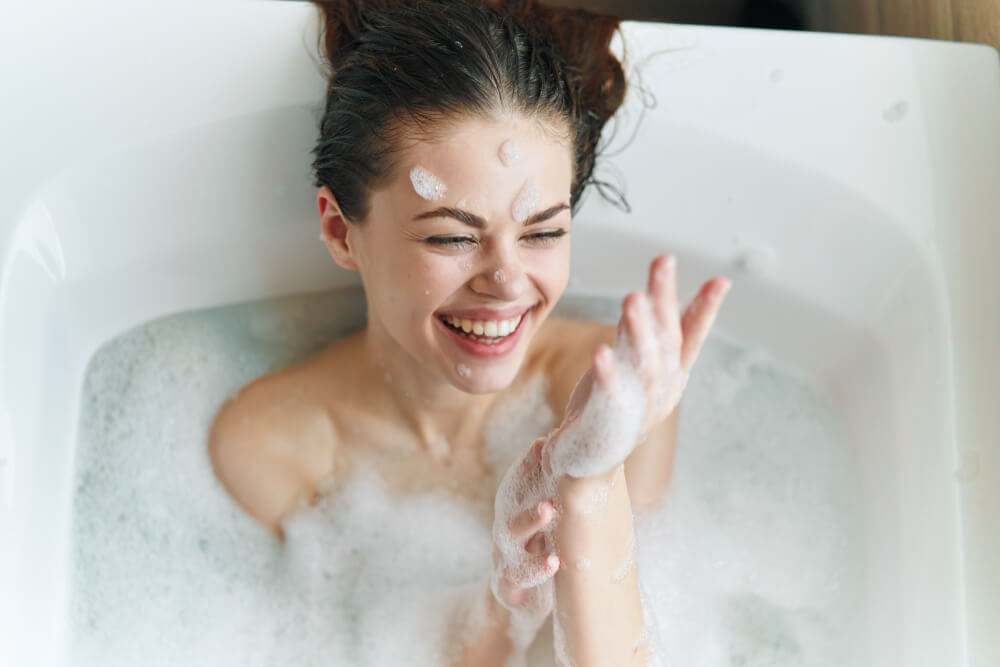 It's time to unwind now that you've gotten your beauty rest. Whenever you feel stressed, make it a point to relax and do what you enjoy. Maybe get yourself involved in some hobbies that you've neglected, or take a long soothing bath with some beautifully-scented soaps.
Or maybe, plan a nice getaway where you can bask on the sandy dunes of a beach under the sun and take slow breaths from time to time. Besides that, you could even spend some time with a pet.
Breathing exercises are beneficial if you want a little Me Time. Breathing in deeply will make you feel much more relaxed. Inhale deeply through your nose and exhale deeply through your mouth. Place your hand on your tummy and try to keep your shoulders down and relaxed. Your stomach should rise and fall as you breathe in and out. Count as you inhale and exhale and feel your whole body ease and relax until you feel calmer.
Making time to relax can significantly benefit your health and skin.
Summary
Allowing yourself to let go of tension and all that is negative will assist you in developing healthier habits and, of course, natural beauty. That's why you need to carry out practices that can help you de-stress for your skin.
Your everyday behaviors have an enormous impact on the skin you see in the mirror.
Make sure to keep these practices in mind when following any skincare routine. And, if you have any of the bad skin-care habits we've mentioned, be sure to break them as soon as possible. Replace them with the good ones so that you can have beautiful-looking skin now, tomorrow, and for years to come!