If you've been noticing the appearance fine lines, or even deeper wrinkles, appearing on your skin, it's time to take action. Leave it too long and those lines will be irreversible – they'll only become even more creased as the years go by.
Don't worry, smooth-looking skin can be yours once again, and we're not just saying that because we're a skincare brand. An increasing number of scientific studies are confirming that the visibility of skin aging can be reversed. While detailed strategies are yet to be published, there's plenty of existing knowledge already out there, much of it dating back centuries.
So, join us here at Celestolite as we share the nine steps that you need to follow for a smooth and wrinkle-free appearance.
Start Using the Celestolite Mars Wrinkle Correcting Solution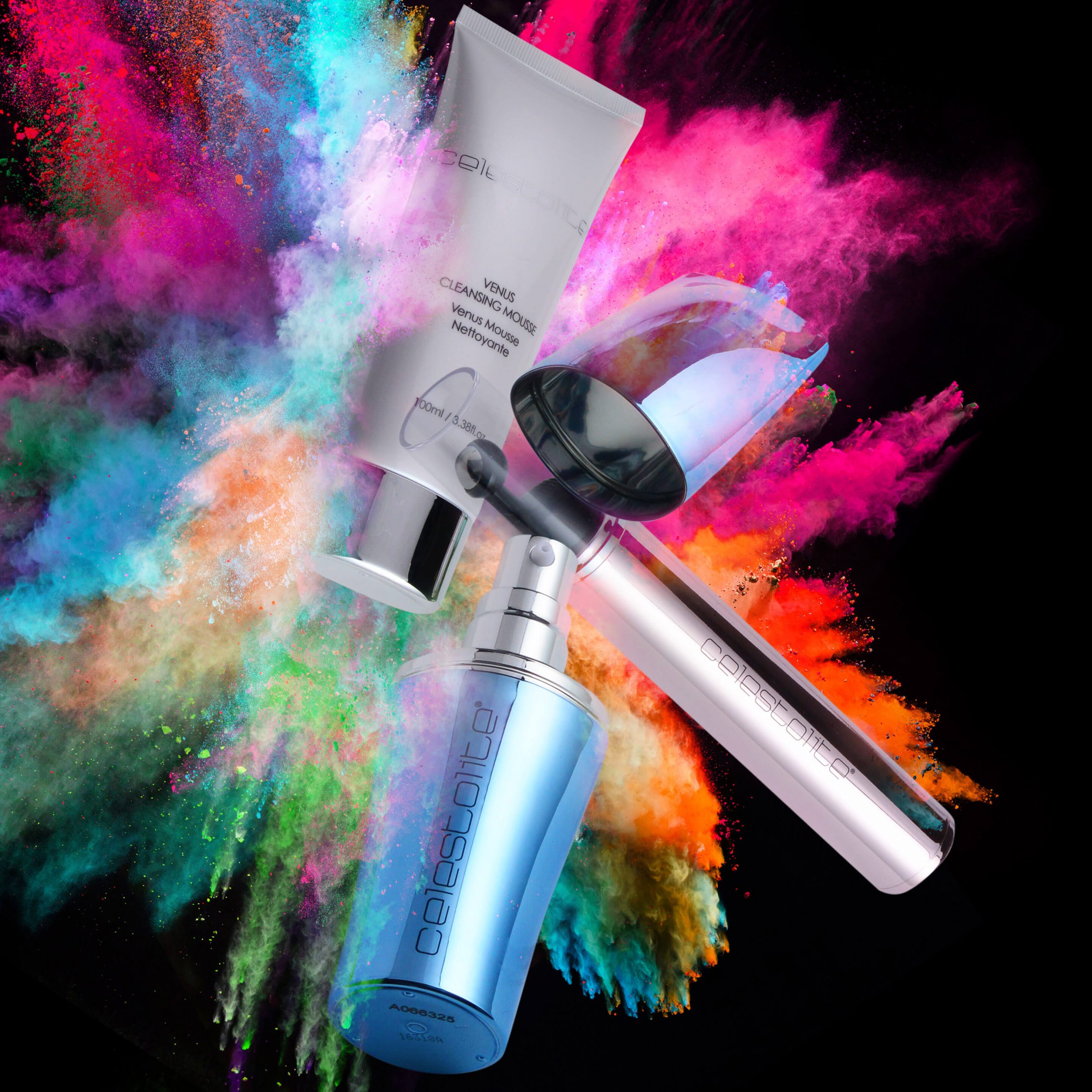 When it comes to firming and tightening the look of the skin, there are changes that need to take place deeper within the skin. This means that it takes time for results to be seen.
However, that doesn't mean that you can't do anything about the appearance of those wrinkles while you wait. This is where the Celestolite Mars Wrinkle Correcting Solution comes in – a specialized topical treatment that instantly fades away the appearance of fine lines and surface wrinkles.
It may sound too good to be true, but this advanced formula really does work. The Wrinkle Correcting Solution contains a potent blend of special ingredients that allow it to have both instant and long-term effects.
Simply place the applicator over any noticeable wrinkles and apply the Wrinkle Correcting Solution, before watching the visibility of that wrinkle disappear!
The Wrinkle Correcting Solution can be used once a week.
Keep Your Skin Cells Feeling Hydrated

The Celestolite Wrinkle Correcting Solution contains a number of hydrating ingredients. However, this is designed to be used exclusively on areas of concern, meaning that the rest of your face misses out.
Water is so important to skin cells. Without it, not only will your skin cells look deflated and sallow, but they'll also be unable to function properly. Plus, wrinkles tend to be so much more noticeable on dry skin.
This makes a good moisturizer a must. And yes, even those who have oily skin need to stay moisturized. As we all know, oil and water are completely different, and your skin won't be able to survive on oil alone.
Here at Celestolite, we've got a wide range of hydrating moisturizers for you to choose from. The Nova Bright Skin Cream SPF 30 is a good choice for the day, while the Estrella Night Cream will lavish your skin with shea butter and other hydrating botanicals at night.
Don't forget about your body either! You may have only noticed the appearance of wrinkles on your face so far, but your body won't be too far behind. Keep it feeling smooth, soft, and supple with the Celestolite Revitalizing Body Butter.
Consider LED Light Therapy Treatments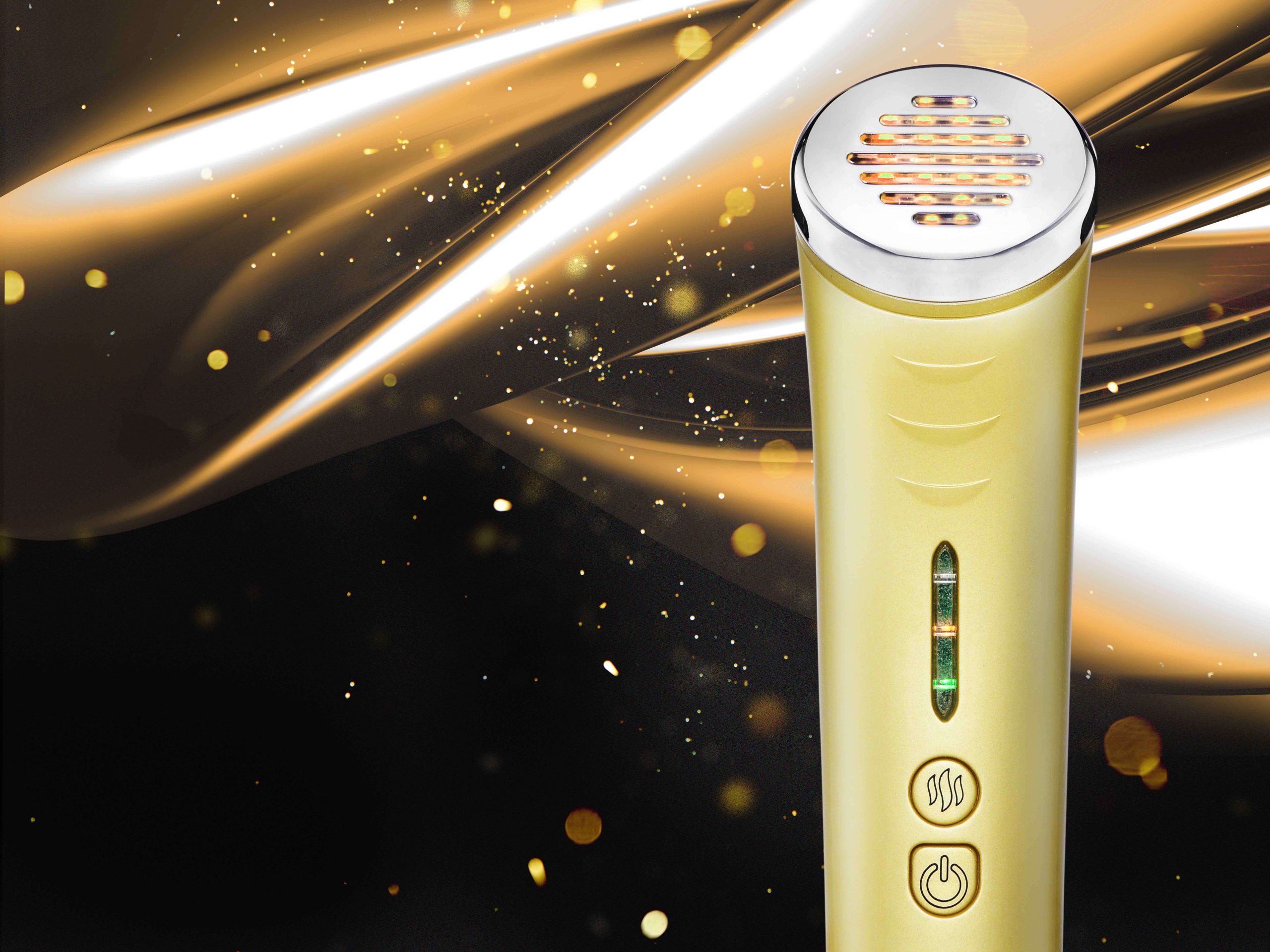 This may sound a little high-tech at first, but hear us out…
LED lights have an extremely interesting effect on the skin. Each wavelength of light, or each color, penetrates the skin at a different depth, triggering certain changes:
Red – this is the wavelength that reduces the appearance of wrinkles
Blue – a game-changer in acne prevention due to how it soothes the feeling of inflammation
Purple – a combination of red and blue that soothes inflamed-looking skin

Yellow – a great one for sensitive skin

Green – targets pigmented skin cells to give the skin tone a clearer, brighter, and more even appearance
As you can see, red is the color to turn your attention to if you're trying to smooth away the visibility of those wrinkles.
Now, you're probably thinking…
Regular LED light therapy treatments sound expensive.
You're right – if you have them done by a dermatologist, they are, especially since regular treatments are needed at the beginning to really stimulate deep changes.
This is why the increasing availability of at-home LED skincare devices has been so exciting for many. They offer huge savings for those who want to make use of LED light therapy in the long term. They're also so much more convenient than having to regularly visit a dermatologist. Combine LED treatments with the Celestolite Wrinkle Correcting Solution and your appearance will be wrinkle-free before you know it!
How Do At-Home LED Devices Work?
Let's use the Photonix-2 Eye Wand as an example, which you'll find available on the Celestolite online shop. It offers two light wavelengths; red and blue. The red is designed to target the visibility of fine lines and wrinkles around the eyes, while the blue calms the feel of the skin to reduce the appearance of puffiness.
Simply turn the device on and massage it around your eye area for 5-7 minutes. It really couldn't be easier!
Make the Most of Serums
Serums are lighter than a moisturizer. They don't contain all of those thick and heavy ingredients, meaning that they have a smaller molecular size. This enables them to penetrate deeper into the skin than a moisturizer, enabling them to bring about longer-lasting changes.

While the Wrinkle Correcting Solution could be considered a serum, this isn't designed to be used on a daily basis. Instead, turn your attention to the Celestolite Jade Spectra Night Capsules.
This is an encapsulated serum, with each capsule in the jar containing a single dose. This allows the ingredients to stay fresher and more potent for longer.
What's actually in the serum?
A blend of botanical extracts, including:
Chinese pepper

Spilanthes acmella

Lavender
These extracts contain powerful compounds that give your appearance a smoother and firmer finish in the long run.
Add Vitamin C Into Your Skincare Routine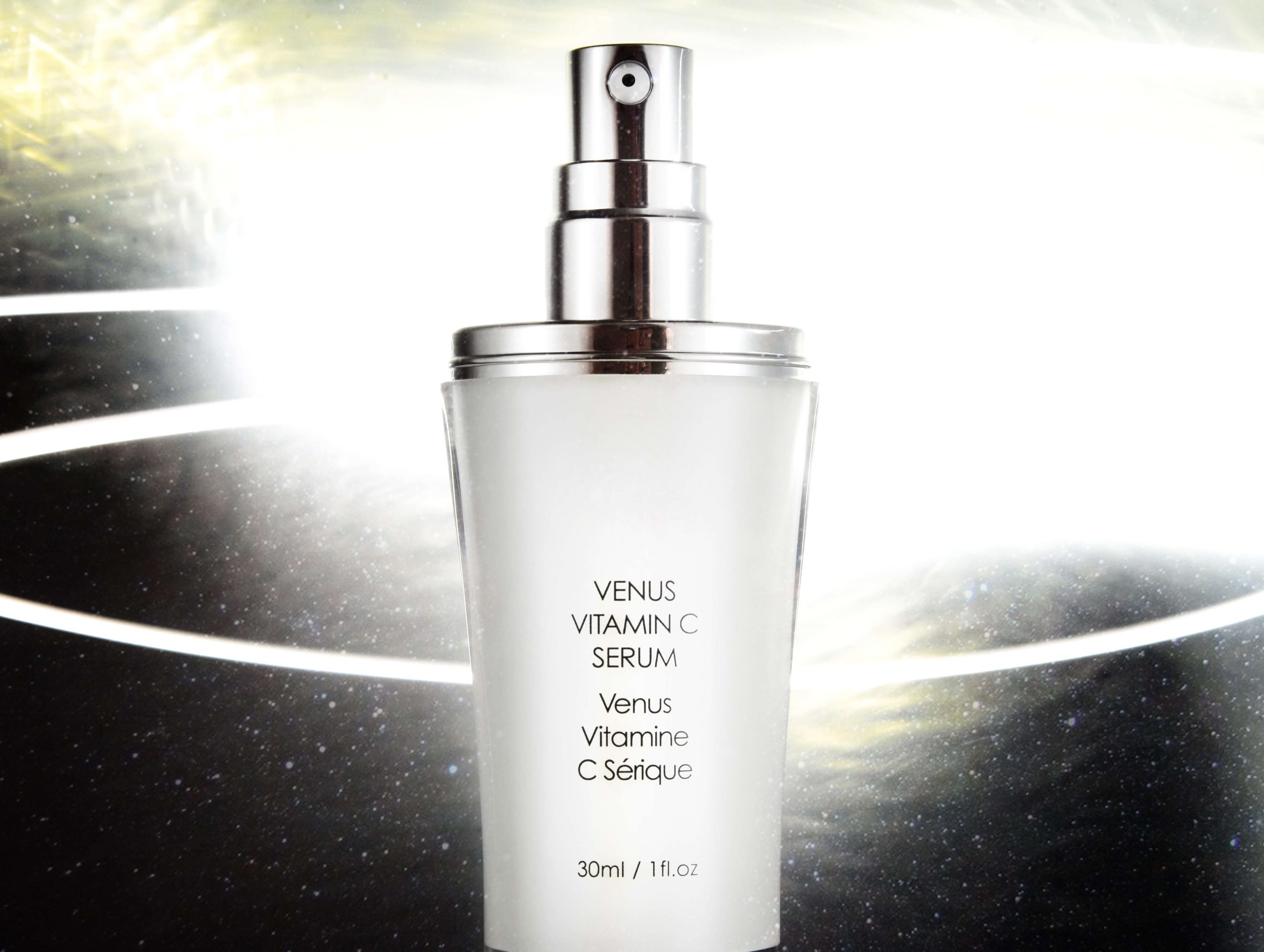 Ask any dermatologist which vitamin is most important for fighting the look of wrinkles and chances are that they'll say vitamin C.
Again, a serum is the best way to go. Of course, with the many benefits of vitamin C becoming more widely known, there are now so many vitamin C serums out there to choose from.
So, how do you pick?
Ideally, look for a formula that offers multiple sources of the vitamin. The Celestolite Venus Vitamin C Serum is a good example. Not only does it offer up vitamin C in the form of ascorbic acid, but it also contains orange peel oil. You'll also find vitamin C in Celestolite's Wrinkle Correcting Solution.
Cleanse Your Skin Every Night

It doesn't matter if you've already cleansed your face in the morning, it's still important to do this at night. In fact, cleanse properly at night and sleep on a clean pillowcase, and you won't need to use a cleanser again the next morning.
Cleansing may seem basic, as well as irrelevant when it comes to fighting the look of wrinkles, but that's the opposite of the truth for a couple of reasons.
To start with, your skin comes into contact with so many germs, toxins, chemicals, and other unwanted particles throughout the course of the day. Much of this settles into your skin and eventually works its way into your pores. Once inside, they cause severe damage, accelerating the skin aging process.
The only way to rid your skin of all of these impurities is by cleansing each evening.
However, this is where things get tricky…
Using a bad cleanser could actually end up doing more harm than good. Stick with Celestolite to learn more…
Use a Gentle Cleanser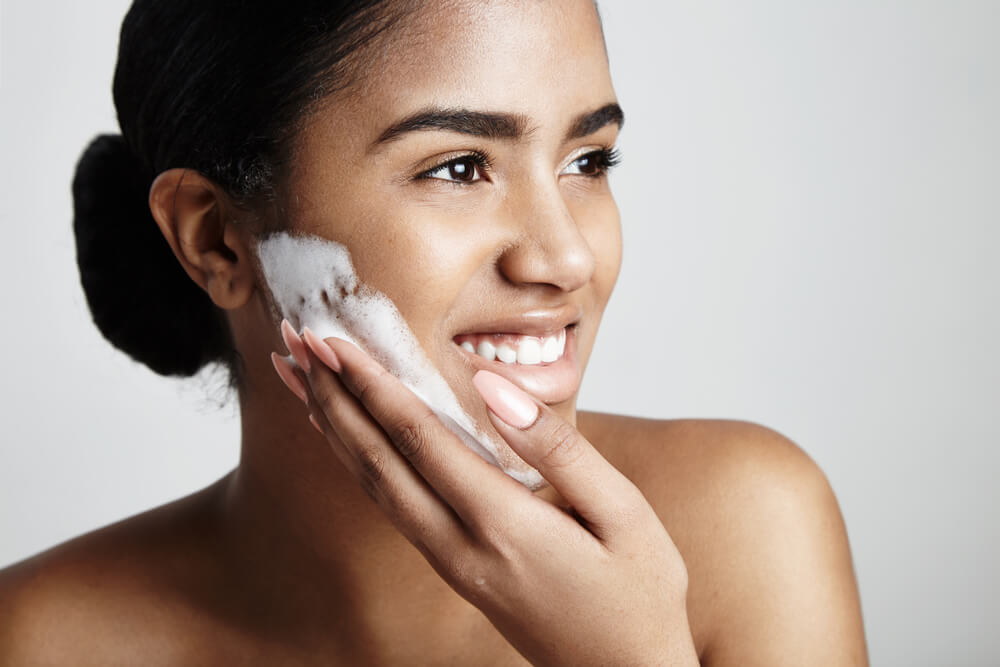 Don't worry, gentle doesn't mean weak. A gentle cleanser is still very much capable of deeply cleansing your skin. What sets it apart is the fact that it has been formulated in a way that also soothes and moisturizes the feel of the skin.
Many cleansers fail at this, which is why the skin can often feel tight and dry after cleansing. Unfortunately, this means that your cleanser has disrupted your skin's natural protective barrier. All of those environmental toxins we mentioned above will now have direct access to the deeper layers of your skin, which could spell disaster.
This is why it's important to pick a cleanser formula that's mild yet effective.
Surprisingly, there aren't many products out there that are able to offer both. That's why the Celestolite Estrella Deluxe Cleansing System was created.
This skincare duo features a milk cleanser that cleans and purifies the feel of the skin without stripping the skin of its protective barrier, as well as a hydrating toner that's packed with humectants. The two together will transform your cleansing game, leaving your skin looking bright and fresh before you've even properly started your skincare routine.
Watch What You Eat

While changing your diet won't bring about instant transformations in your skin, a healthy diet will keep your skin looking smoother and tighter in the long run.
You probably already know the foods that you should be eating more of. Fresh fruits and vegetables, whole grains, nuts, seeds…the list goes on.
Likewise, most people are familiar with the foods that they should be avoiding. It's common knowledge that sugar, refined carbs, and even alcohol are bad for your health, but these foods are also extremely harmful to the skin.
Trying to consume a diet that's healthy and balanced will be one of the best things that you could do for your skin.
Get Your Beauty Sleep

It's called beauty sleep for a reason!
Even though you may be fast asleep each night, your skin isn't. Instead, your skin is working hard to rebuild and regenerate. The time during which you are asleep is when your skin cells produce their highest concentration of protein fibers, meaning that beauty sleep is something that should definitely be encouraged if you're trying to keep the look of wrinkles at bay.
If you have trouble sleeping at night, work out why so that you can make the necessary changes.
Try establishing a peaceful haven in your bedroom – dim lighting, soft music, calming aromatherapy, and the perfect temperature will all set a sleep-inducing ambience.
Avoiding electronic devices for a couple of hours before bed also makes a huge difference. Yes, this may be a little inconvenient, especially if you were planning on using that time to catch up on your favorite Netflix show, but go down the old fashioned route for a while and read a book instead. Give it a few nights and see how your sleep improves.
Skin That Looks Smooth and Wrinkle-Free Could Soon Be Yours

If you're looking for a quick and easy fix to the appearance of your wrinkles, then the Celestolite Wrinkle Correcting Solution is it. There's nothing quite like the immediate gratification that the Wrinkle Correcting Solution provides. However, even then, the product should still be regularly used in the long-term if you really want to see deeper changes. Combine that potent formula with the other tips mentioned in this Celestolite article and smoother-looking skin will soon be yours!