Are you searching for a skincare product that will effectively give you long-lasting smooth skin? Look no further than Celestolite's special Venus Day Cream!
With its delicate blend of powerful ingredients, the Venus Day Cream is a skincare product worth trying. This cream is a part of our most complete collection, Venus, which we specially designed for regular maintenance of any skin type!
Want to know more about this great cream? Take a look at some of the benefits of using Celestolite's Venus Day Cream on a regular basis.
The Venus Day Cream is Infused With Our Special Ingredient: Meteorite Powder!

Most people know meteorites as space rocks, but only a few know that it's a skincare ingredient, too! We purify, clean, and turn meteorites from Morocco into powder, then incorporate them with other ingredients to create luxurious skincare products.
According to research, meteorites are rich in minerals, making them highly beneficial to the skin! Let's dive right into knowing about some minerals present in meteorites and their benefits to the skin.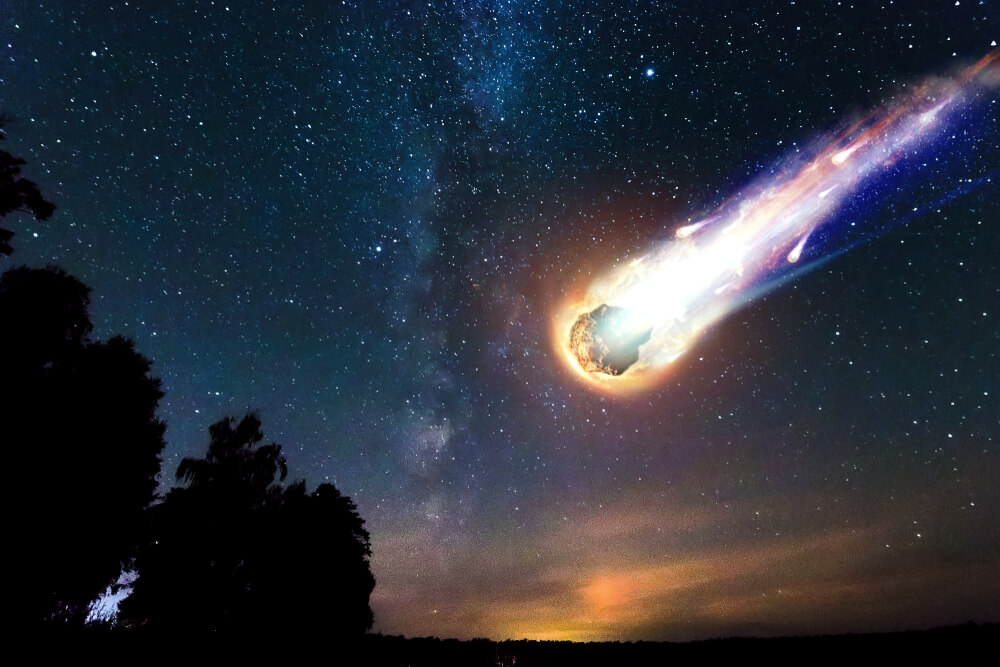 Calcium
Meteorites have calcium, a mineral we often relate to strengthening the bones. But did you know that it plays a vital role in our skin health as well?
Calcium is involved in the differentiation of skin keratinocytes which are an essential protein in the epidermis. Keratinocytes are responsible for providing the skin's structure and are vital in cell turnover function.
Magnesium
For our bodies to absorb calcium and reap all its benefits, we need magnesium. 
Aside from calcium absorption, magnesium helps stabilize hormonal imbalances, lower cortisol levels, and improve cellular processes. Thus, magnesium can rid you of acne and other skin disorders. It also serves as a calming agent for irritated and sensitive skin.
Silicon
Next up is silicon, which is the third most abundant trace element in the body. Silicon plays a significant role in the production of collagen and the activation of hydroxylation enzymes. This vital mineral can improve your skin's elasticity and strength.
All our collections are specially formulated with our signature ingredient — powdered meteorite. 
Experience more of the benefits of powered meteorite when you use our Estrella Deluxe Cleansing System. 
This set has a milk cleanser that rids your skin of makeup, grease, and excess oils. It also purifies the skin without removing moisture, thanks to its infusion of powdered meteorite and 1,2-Hexanediol! Meanwhile, our toner helps balance your skin's pH levels and moisture.
It Provides Antioxidant Protection Through Retinyl Palmitate (Vitamin A)

Retinyl palmitate is the less potent form of vitamin A, which is a staple ingredient for our products at Celestolite. Vitamin A provides antioxidant protection from the harmful UV rays. This protection delays our skin aging. 
Why are antioxidants so important for the skin? 
That's because they are responsible for delaying or preventing cell damage. Antioxidants can counteract free radicals, which are unstable and harmful molecules that can cause damage to the cells.
Antioxidants also fight oxidative stress. This phenomenon promotes cell damage and leads to various diseases. Both free radicals and oxidative stress are harmful to human health and promote skin aging. 
Retinyl palmitate also increases collagen production in the skin. We have included more collagen-stimulating ingredients in our special cream. Keep on reading the article to know more about the importance of collagen in the skin!
How to Load Up on Vitamin A?
You can find vitamin A in a variety of foods such as dairy, spinach, and liver. But you can also get the benefits of vitamin A through skincare products! 
Aside from our Venus Day Cream, we also infused vitamin A into our Jade Spectra Phyto Silk. This unique moisturizer has a delicate blend of vitamins A and E, collagen, and meteorite powder! It minimizes the appearance of wrinkles and fine lines, making your skin look healthier and more radiant.
This powerful moisturizer is the perfect finale for your skincare routine. Check out our Jade Spectra Collection to discover more skin-plumping products!
It Harnesses All the Benefits of Aloe Barbadensis Leaf Extract
Aloe needs no introduction to skincare enthusiasts. People have been utilizing the Aloe vera plant for centuries. 
Known as "the plant of immortality" in Ancient Egypt, Aloe is a common ingredient in dermatology. Aloe comes from the Arabic word "Alloeh," which means "shining bitter substance."
Aloe's Anti-Inflammatory Properties
Aloe contains not just vitamins and minerals. It also has eight enzymes that help reduce excessive inflammation in the skin.
Aside from reducing inflammation, aloe can also lessen scaling, redness, and itching on the skin.
Furthermore, aloe speeds up wound healing for first and second-degree burns. As if that's not enough, it can also help control acne!
Aloe and Collagen Production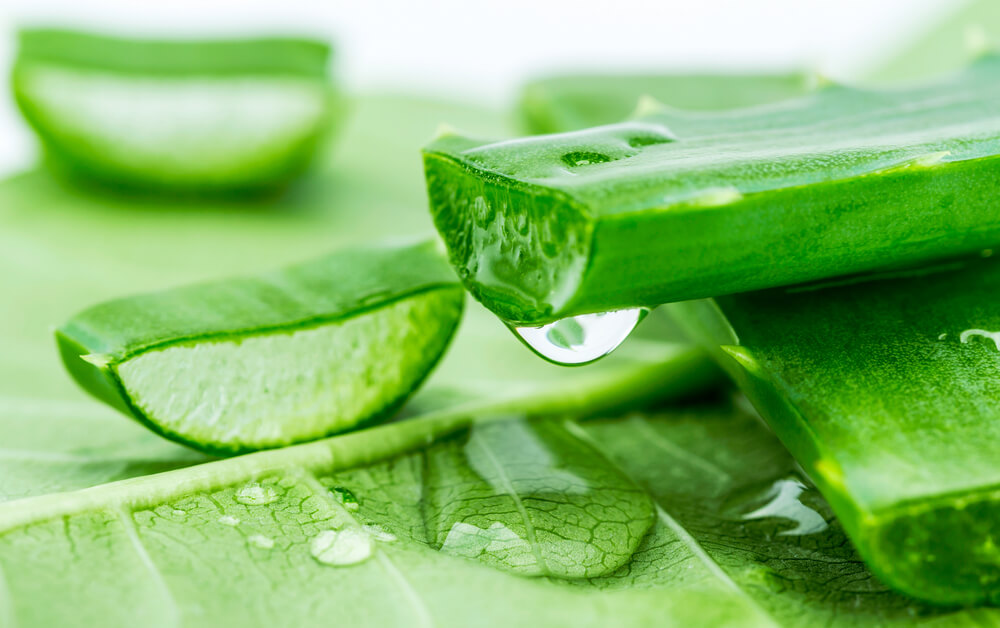 Here's another thing you need to know about aloe:
This wonder plant has anti-aging properties, too! Aloe can increase collagen by stimulating fibroblast cells. Aloe's antioxidant properties contribute to preserving the skin's elastin and collagen supply.
As the most abundant protein in the body, collagen serves as the most significant building block that glues everything together. You can find it in your skin, muscles, bones, tendons, and ligaments. Collagen helps strip off dead skin cells naturally.
The body naturally produces collagen. Unfortunately, collagen production drops by around 1% in our early twenties. Aside from aging, collagen levels also decrease due to
Smoking

Poor diet

Pollution

Stress

Exposure to UV rays
Loss of collagen can contribute to the appearance of wrinkles. Thus, it is crucial to take care of your skin's collagen, however old you are. 
You can help protect and stimulate collagen production by paying attention to your diet. Foods rich in vitamin C are great collagen boosters. You should always hydrate as well.
Aside from having a healthy diet and lifestyle, you can also use skincare products infused with aloe like our Venus Day Cream! 
Aloe and its Moisturizing Effects
Because aloe stimulates collagen production, it consequently helps moisturize the skin. When aloe activates collagen-producing fibroblast, our skin becomes more elastic. In effect, our wrinkles are reduced! 
Aloe also softens the skin by sticking superficial flaking epidermal cells together.
Use aloe vera-infused products if you want to get rid of dry skin and acne. Try our Venus Sensitive Eye Serum if you want to experience more of aloe's collagen-boosting effects. Our serum can provide your sensitive skin the care it deserves. After consistent use, you'll notice the fine lines and wrinkles around your eyes diminishing! 
You can follow it up with our Venus Sensitive Eye Cream for optimal results. This aloe-infused cream is lightweight and gentle in smoothing and diminishing the appearance of puffy eyes.
The Venus Day Cream Contains Green Tea Leaf Extract

Next on our list of unique Venus Day Cream ingredients is green tea leaf extract. Like retinyl palmitate, green tea leaf extract also has high levels of antioxidant properties.
Green tea has an abundance of polyphenols, which are supercharged antioxidants. It also contains a particular polyphenol called EGCG, which can delay collagen breakdown. 
Furthermore, catechins in green tea can also protect your skin's fibroblast cells. These cells are present in the skin's dermal layer and responsible for producing elastin and collagen. 
Green tea is proven to reduce signs of premature skin aging due to UV radiation. Applying green tea extract before getting exposed to the sun reduces the number of cells affected by sunburn. 
Green tea extracts make an excellent addition to anti-wrinkle creams!
Black, oolong, and green tea extracts are common ingredients for anti-aging products. Since it helps block UV radiation, green tea also protects your skin from photoaging. This type of aging is responsible for wrinkles and dark spots. 
Due to its high levels of antioxidants, green tea can also control several diseases such as obesity, cancer, and heart problems. Its anti-inflammatory effects make it useful for insect stings as well.
Want to experience more of the skin benefits of green tea extract? Fret no more because both our Venus and Jade Spectra collections have special green tea infusions! 
Pair our Venus Day Cream with our Jade Spectra Bead Serum. This unique serum can help you get rid of wrinkles and fine lines! We formulated green tea extract and vitamin E in this serum to help you achieve a brighter and tighter look.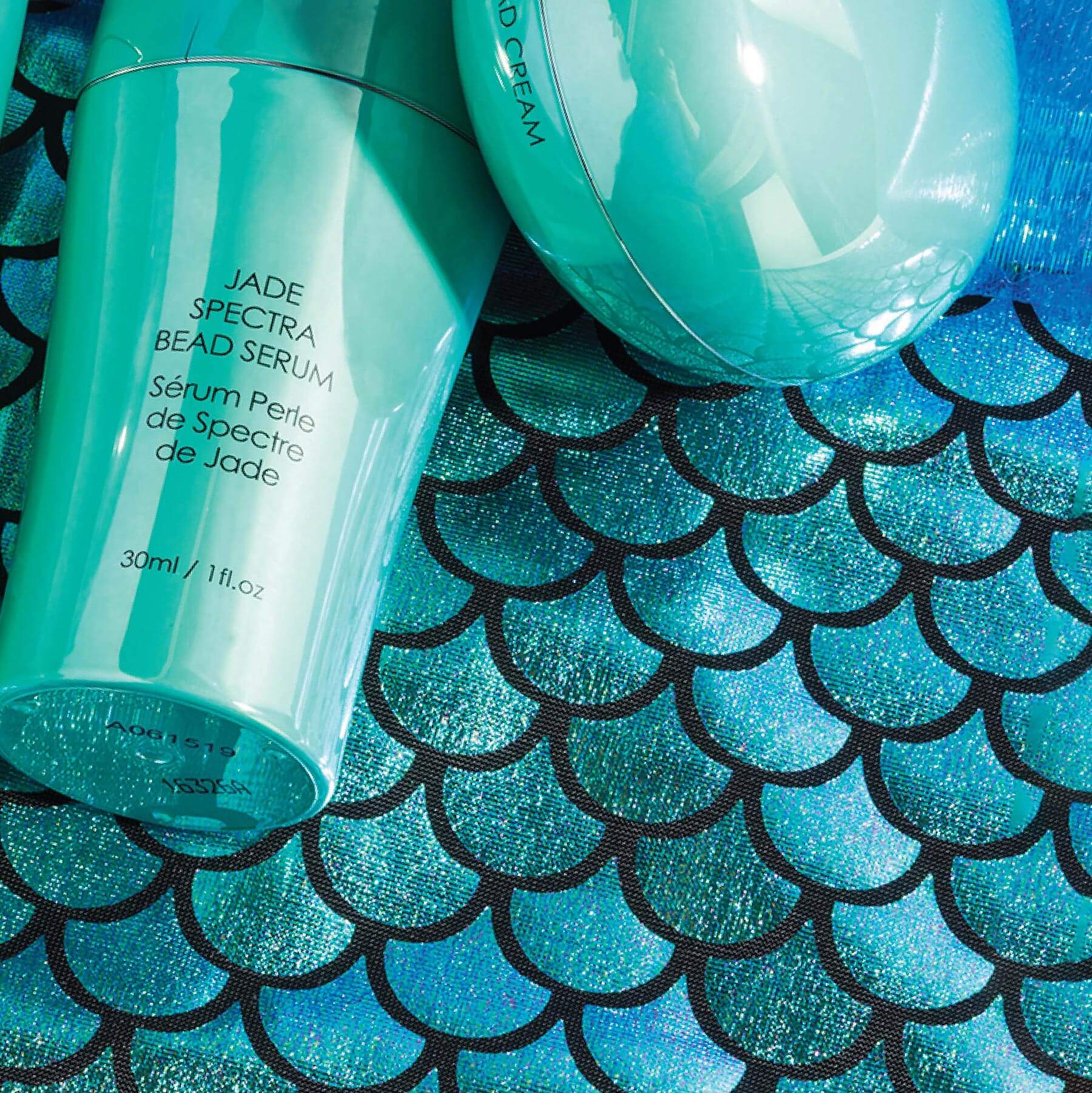 The Venus Day Cream Boasts the Hydrating Benefits of Glycerin

Also called glycerol, glycerin is a type of alcohol that helps improve hydration on the outermost layer of the skin. This layer, called the stratum corneum, helps prevent the skin from cracking by retaining water. 
Epidermal hydration is crucial in skin conditions connected to hot and cold environmental conditions. An example of this is winter xerosis.
Glycerin not only helps hydrate your skin, but also provides the following benefits:
Improved skin barrier function

Faster wound-healing processes

Skin protection from irritating stimuli

Inhibited growth of harmful microorganisms
The Venus Day Cream is Paraben-Free!

Checking the expiry dates on your skincare products does matter. Expired cosmetics do not work as effectively as they used to do. Furthermore, cosmetics that are past their expiration date might even irritate or infect your skin.
Once you open a product, you expose it to microorganisms and air. Oxygen will start to deteriorate the ingredients of the product. Thus, it is crucial to put preservatives in cosmetics to lengthen their shelf life.
Parabens are common preservatives in cosmetic products. They prevent harmful bacteria and mold from growing.
However, parabens might result in some health hazards. Parabens can mimic a weak estrogen in the body, therefore affecting the growth of normal breast cells. Experts have found parabens in breast cancers and tissues, but more studies still need to prove these claims. 
We keep our promise to give you safe and high-quality skincare by banning parabens in all of our products! 
So how do we lengthen the shelf life of our products? 
We use phenoxyethanol as a preservative for our products instead. Its antimicrobial properties make it an effective preservative. 
Phenoxyethanol is proven as a safe cosmetic ingredient. Experts use it to stabilize soaps and perfumes. It's also used in pharmaceuticals! This colorless liquid also serves as an insect repellant.
The Venus Day Cream Works Best With Celestolite's Venus Deluxe Set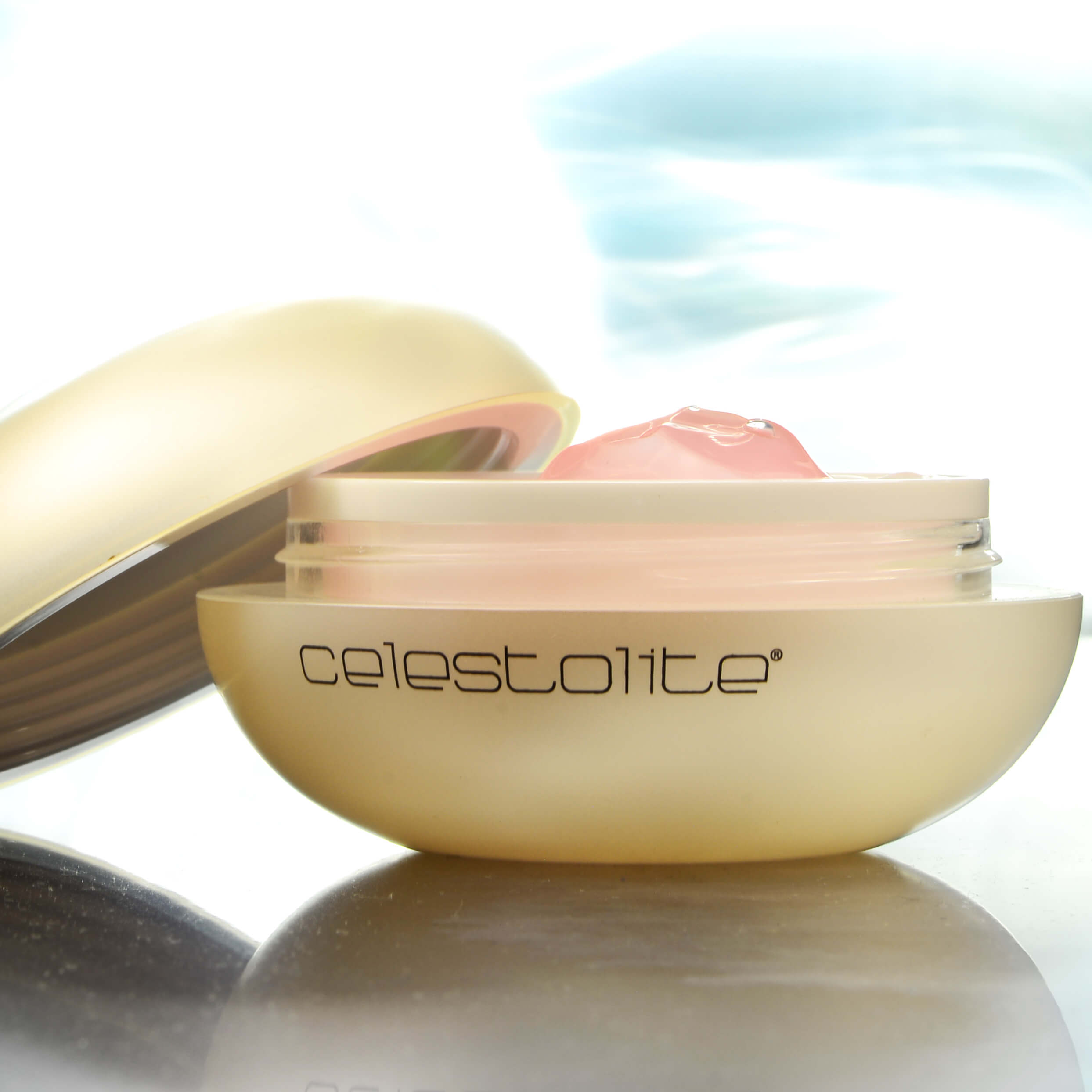 Our Venus Collection has everything you need for your skin's regular maintenance. We specially formulated this collection to suit most skin types.
Use Celestolite's Venus Day Cream with our Venus Deluxe Set to achieve optimal results. 
This set includes the Venus Facial Peel, which will help you exfoliate and remove the rough feeling on your skin. To use this, massage a small amount on your skin, then rinse with warm water.
Follow it up with the Venus Vitamin C Serum to deeply nourish your skin. It contains powerful ingredients such as meteorite powder, orange peel oil, and ascorbic acid. Use it daily on your face and neck while avoiding the eye area. 
Then, end your refreshing skincare routine with our Venus Day Cream.
Skincare Enthusiasts are in Love with our Venus Day Cream!

The Venus Day Cream has captured the hearts of more and more people, and our five-star customer reviews prove just that! Skincare enthusiasts can't stop raving about this lavish cream.
Customers have noticed that the wrinkles and bags under their eyes have disappeared after using the Venus Day Cream! This unique cream also made their skin feel hydrated, silky, and smooth. Their pores have also looked smaller, and they can now feel better about going out foundation-free!
The best part? The Venus Day Cream delivers instant results!
Say Hello to Long-Lasting Smooth Skin!

Invest in a cream that is safe, effective, and works for every skin type. 
If you're tired of searching for the perfect day cream to suit your needs, try our special Venus Day Cream! Every bottle of this luxurious cream is expertly formulated with care. Include it in your daily routine to boost your skin's natural beauty.
Our clients can't stop raving about the Venus Day Cream. Try it now so you, too, can marvel at the wonders of this indulgent product! 
We look forward to reading your reviews soon!