Celestolite once again proves that it gives customers the most prestigious skincare products with the Jade Spectra Mask. We've packed this mask with several powerful ingredients to make your skin appear luminous, soft, moisturized, and young-looking. 
Trust us when we say that the Jade Spectra Mask might be your next favorite skin care product!
Want to know why?
In this article, Celestolite has listed the many skin-boosting benefits of the Jade Spectra Mask. Buckle up, because its unique blend of ingredients will surely amaze you. 
Celestolite's Jade Spectra Mask Moisturizes Your Skin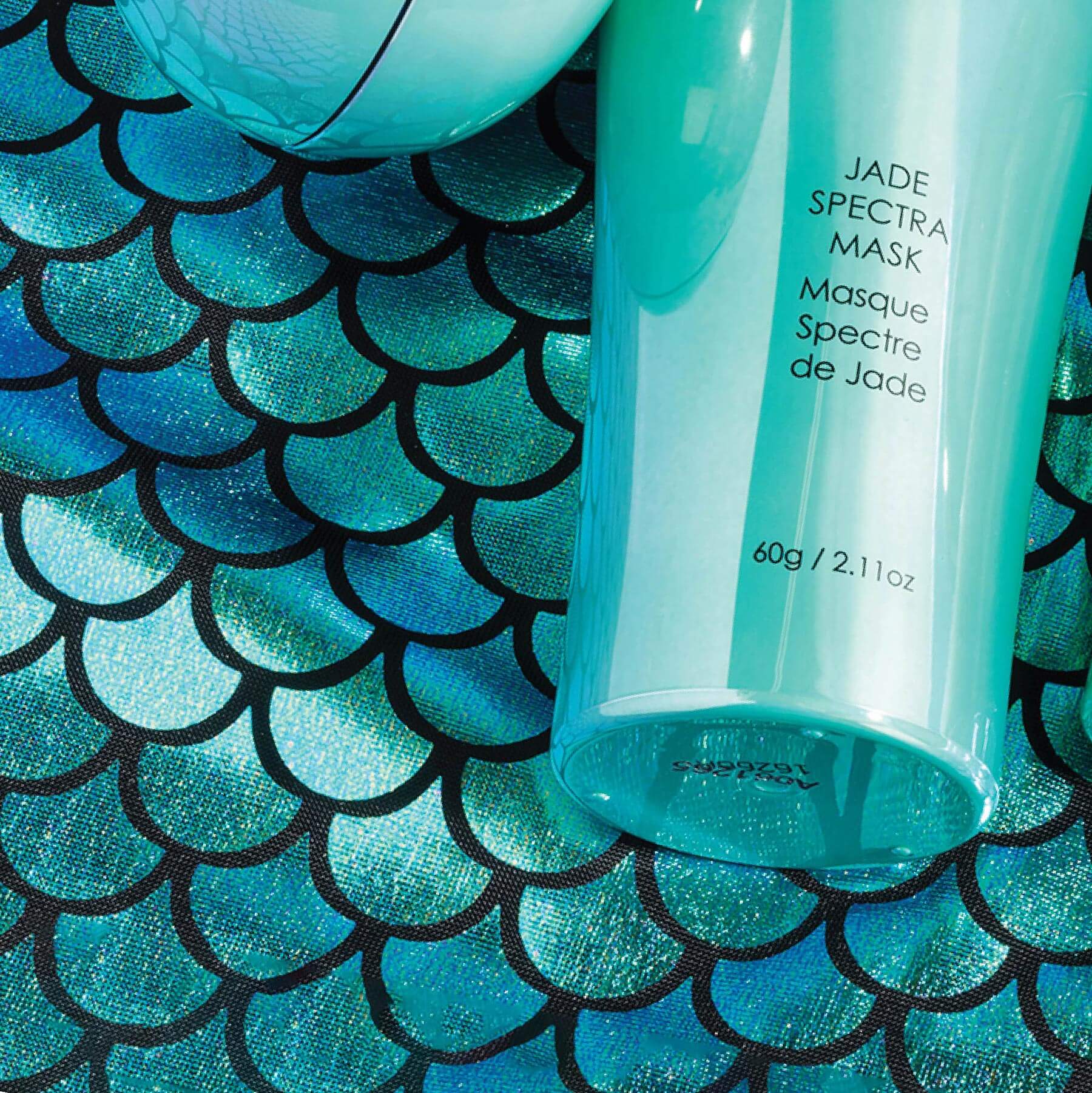 Moisture has a lot to do with the appearance of skin aging. When the skin is dry, skin cells shrivel up and show visible signs of aging, such as wrinkles and fine lines. 
Moisture keeps the skin feeling supple and soft, and the lack of it makes the skin appear rough, scaly, and flaky.
Many products claim to moisturize the skin, but do they deliver results as promised? 
When you see the Jade Spectra Mask's long list of hydrating ingredients, you'll see that Celestolite doesn't disappoint!
Sodium Hyaluronate (Hyaluronic Acid)
If you're a skincare enthusiast, then you've probably heard of the hydrating powers of hyaluronic acid. 
Hyaluronic acid keeps skin looking younger through its unique moisture-binding properties.
Our bodies naturally have hyaluronic acid, but its levels decrease as we age. When that happens, the skin loses moisture, thus leading to the visibility of skin aging. 
Fortunately, you can use skin care products with hyaluronic acid to help make up for this. The Jade Spectra Mask is an excellent choice to treat your skin to the moisture it needs. 
Here's why:
Celestolite specifically uses sodium hyaluronate, the salt form of hyaluronic acid, in this face mask. Sodium hyaluronate has a lower molecular weight which makes it better at penetrating the skin deeper. It's responsible for making the skin look plumper and lessening the appearance of wrinkles and fine lines.
To experience more of the hydrating benefits of sodium hyaluronate, you can also try our Cosmic Wrinkle Plumper. This product is also infused with niacinamide. Pair it with our Jade Spectra Mask for deeply moisturized skin.
Aloe Leaf Extract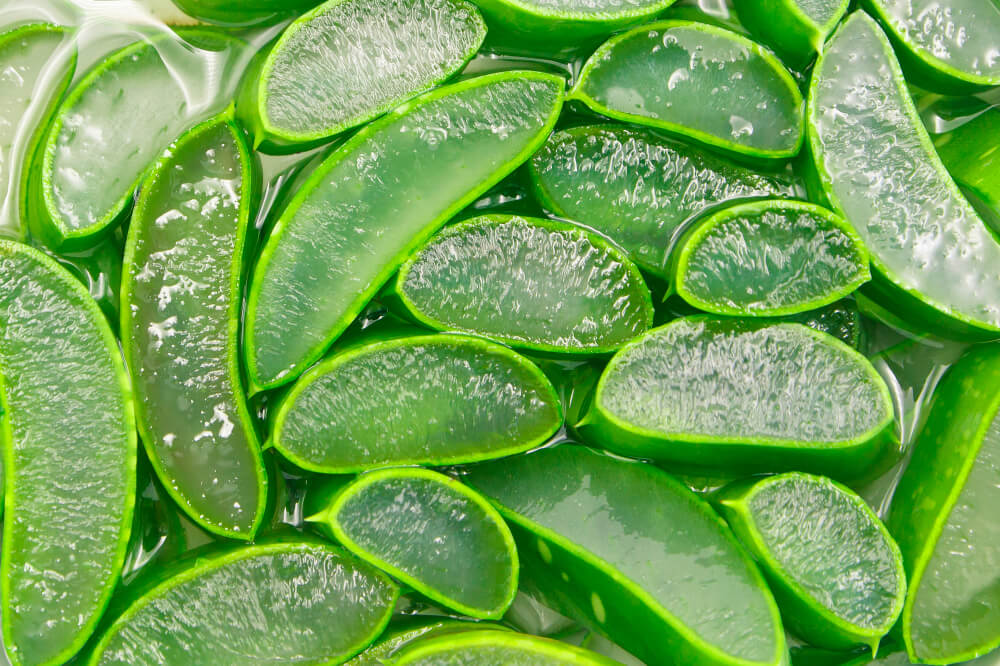 Aloe is a rock star ingredient in the skin care world. People have been utilizing the aloe vera plant since ancient times. Egyptians even call it "the plant of immortality."
It's no wonder why:
This famous plant moisturizes the skin and combats the look of skin aging.
Can't get enough of the many wonders of aloe? You may want to check out Celestolite's Venus Day Cream! Use this daily to achieve long-lasting smooth-looking skin. 
Glycerin
We're not done with our list of hydrating ingredients just yet. 
The Jade Spectra Mask also contains glycerin. This natural compound helps promote hydration on the stratum corneum, the outermost layer of the skin. 
If your skin is feeling extra dry, try our Mars Stellar Serum in conjunction with the Jade Spectra Mask. We formulated it with rich botanicals, essential oils, and many other ingredients that moisturize and refresh the feel of the skin. You can use it daily for a radiant appearance.
The Jade Spectra Mask Has An Infusion Of Meteorite Powder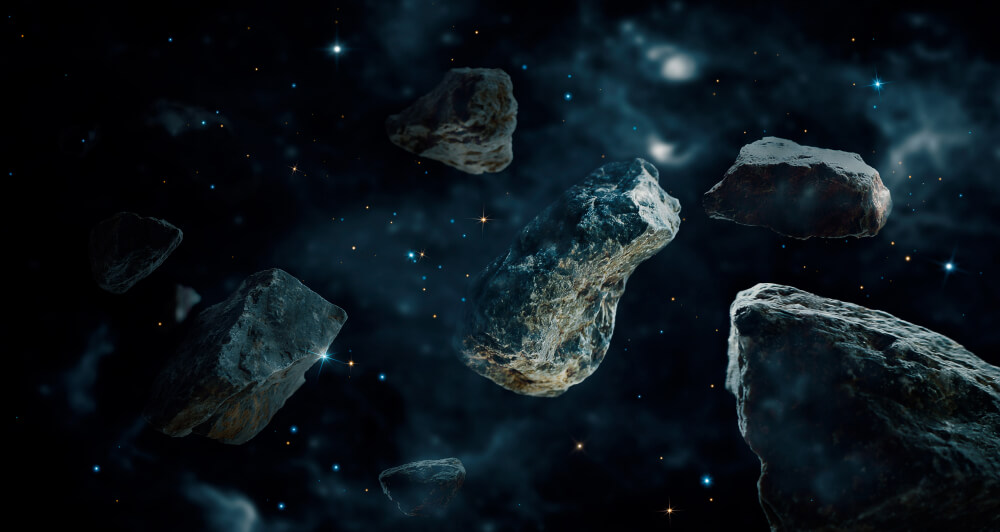 The Jade Spectra Mask would not be considered a Celestolite product without our special ingredient: meteorite powder. If you're thinking space rocks, then you're on the right track!
Celestolite gathers meteorites from secluded areas in Morocco. Once purified, cleaned, and powdered to small particles, we incorporate it into our products to utilize its nutrients.
Powdered meteorite, or meteorite dust, contains many minerals beneficial to the skin. 
The Jade Spectra Mask produces a real 'star' experience, indeed! Scan our shop to know more about our wide array of meteorite powder-infused products. If you're trying to reduce the appearance of dull and lackluster skin, you can check out our Luna Collection! 
How To Incorporate The Jade Spectra Mask Into Your Routine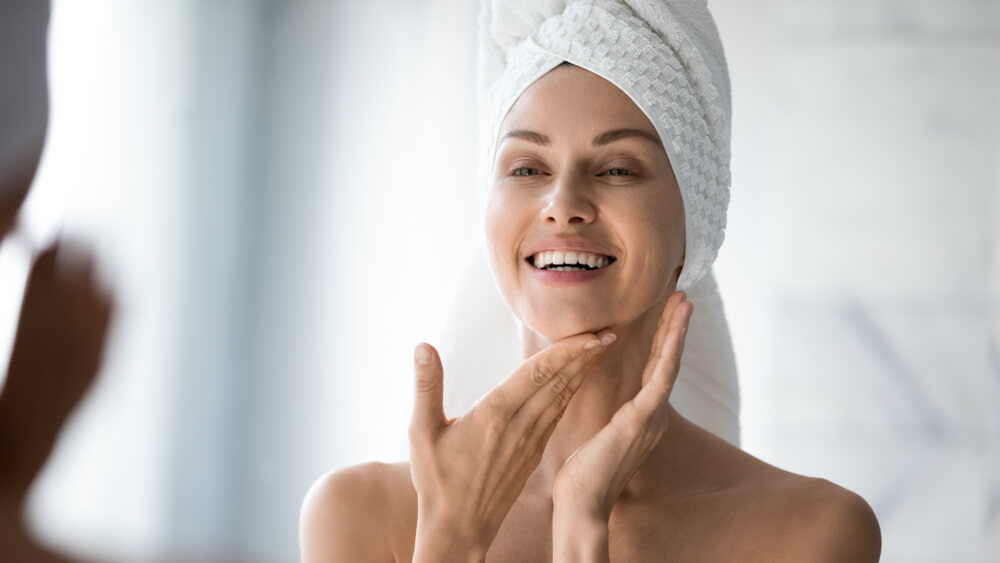 One of the best things about the Jade Spectra Mask is you only need to use it once a week! 
This product is your next step after a thorough cleanse. Apply a generous layer on your skin and leave it on for ten minutes. Make sure to set a timer so you don't forget!
Once time is up, massage the product into your skin. You'll probably notice droplets form as you do this. Just let these beads disappear.
Then, you're done! Don't rinse off the product, let it do its magic overnight.
Celestolite's Jade Spectra Mask is the All-In-One Product You've Been Looking For!
Make a wise investment by choosing Celestolite's Jade Spectra Mask and find out for yourself what our customers have been raving about. 
We can't wait to help you achieve the bright and luminous appearance of your dreams.
Try it along with the rest of our Jade Spectra Collection to experience the best results!