There are certain skincare ingredients out there that are revered for how they can improve the complexion in multiple ways, and vitamin C is one of them. It plays several vital roles when it comes to keeping the skin looking and feeling its very best, making it no surprise that it's one of the industry's most-recommended ingredients.
While this may be the case, it always pays to learn a little more about an ingredient before adding it to your skincare routine. So, read on as Celestolite talks you through the various benefits that vitamin C can bring to your skin, along with the best ways in which to incorporate this ingredient into your routine.
But First, What is Vitamin C?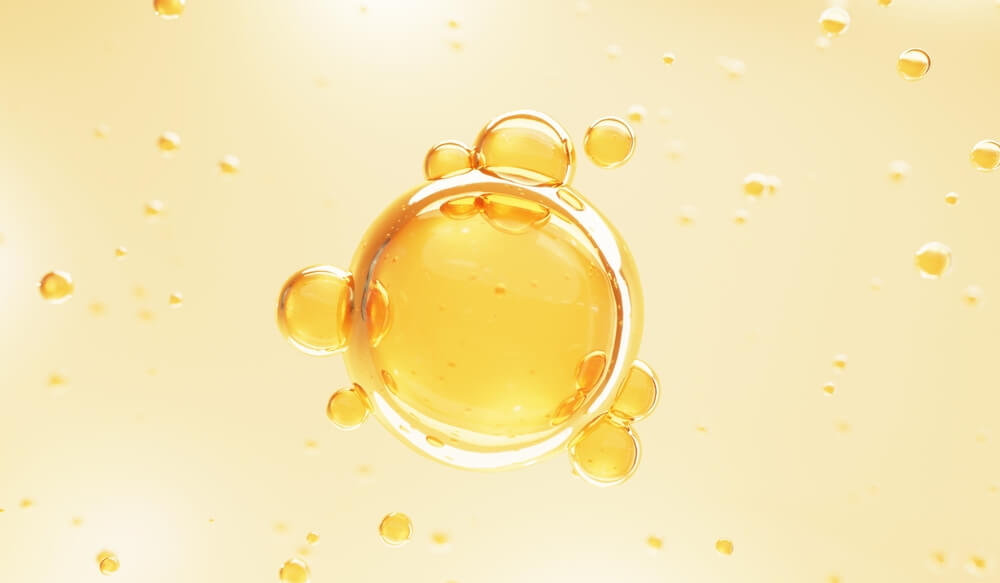 In addition to being a vitamin, vitamin C is also a very powerful antioxidant. This gives it the ability to neutralize the visible effects of free radical damage in the skin. 
People are exposed to free radicals on an almost-constant basis. From pollutants in the air to industrial chemicals to UV radiation, free radicals are everywhere. They're even produced in the human body as a byproduct of cell metabolism. Free radicals cause serious damage to the cells in the body, including those in the skin. The only way to counter the appearance of free radical damage is with antioxidants, and vitamin C is known for being one of the best.
Although the human body naturally produces some vitamins, vitamin C isn't one of them. In fact, the body isn't able to store vitamin C either. This is why it's so important to ensure that you're consuming enough of the antioxidant in your diet.
However, even when you're consuming vitamin C on a regular basis, there's still no guarantee that your skin cells are receiving enough of the antioxidant. Before it reaches your skin, it passes through the rest of your body, with your other organs and tissues taking what they need. This means that the skin is often left lacking, which is why topical vitamin C has become such a game-changer.
The Benefits of Vitamin C For Your Skin
You already know that vitamin C can help to mitigate the visible effects of free radical damage. However, what exactly does this mean for your complexion? Let's take a closer look at some of the specific ways in which vitamin C can help to improve your appearance:
It Reduces the Appearance of Fine Lines and Wrinkles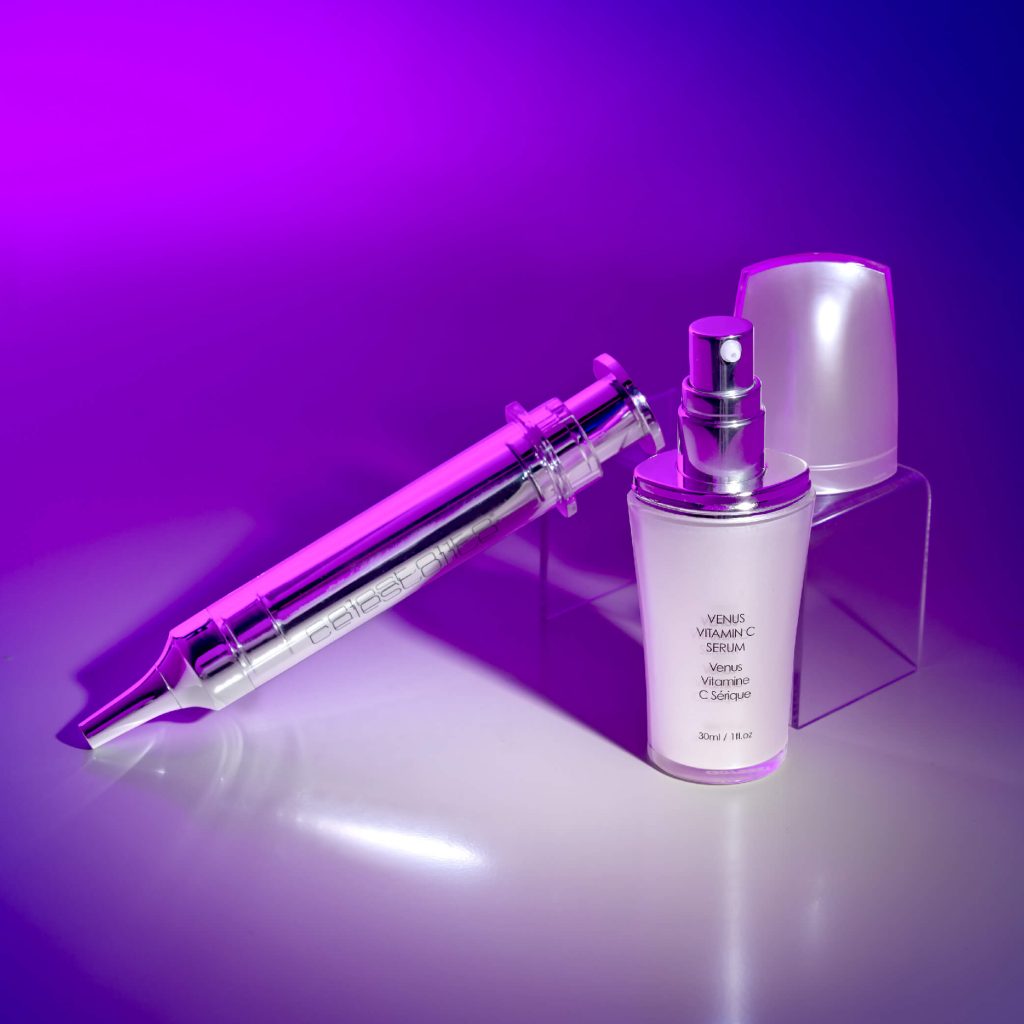 For many people, one of the biggest benefits of vitamin C is how it reduces the visibility of fine lines and wrinkles. There may be plenty of other ingredients out there that can also help with the appearance of skin aging, but vitamin C does this particularly well.
It works by increasing how firm and tight your skin feels. With age, the protein fibers that hold the skin up begin to deteriorate. This gives the skin a loose and saggy look. However, the use of vitamin C helps to counter this by giving the skin a more elastic finish. This leaves the skin looking significantly bouncier and smoother, with creases becoming less visible over time.
For maximum complexion-smoothing benefits, look for products that combine vitamin C with other ingredients that can help to firm up the look of the skin, such as sodium hyaluronate, peptides, and vitamin E. You'll find all three in Celestolite's Mars Wrinkle Correcting Solution. This product has been designed specifically to eliminate the visibility of wrinkles almost immediately. It truly is a must-try if you're seeking a tighter and more youthful appearance.
It Smooths and Softens the Feeling of Your Skin's Texture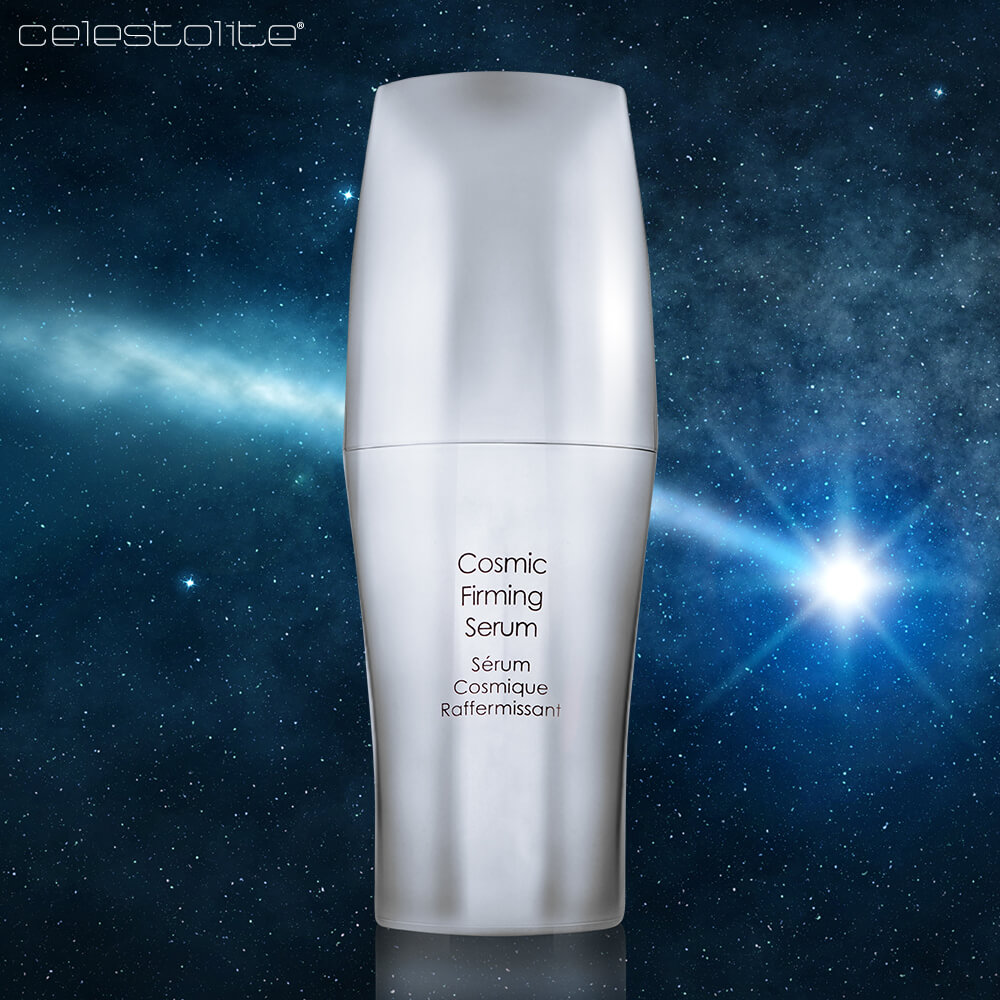 If your skin feels rough and bumpy whenever you touch it, then vitamin C is an ingredient that you would really benefit from. It's great for smoothing and softening the feeling of the skin's texture. This can take a dive for a number of different reasons, including aging, dryness, sun damage, and even acne scarring. Whatever the case may be, the regular use of vitamin C will leave your skin feeling beautifully silky.
One vitamin C product that does this particularly well is the Celestolite Cosmic Firming Serum. In addition to vitamin C, it also contains vitamin A. This is another powerful antioxidant that also works to refine the feeling of an uneven texture. These vitamins are combined with lactic acid in this formula. This alpha-hydroxy acid is known for its gentle exfoliating effects. It will remove any dead skin cell buildup that's also contributing to your rough-feeling skin. As a result, your skin will look much smoother and more radiant.
It Fades the Look of Dark Spots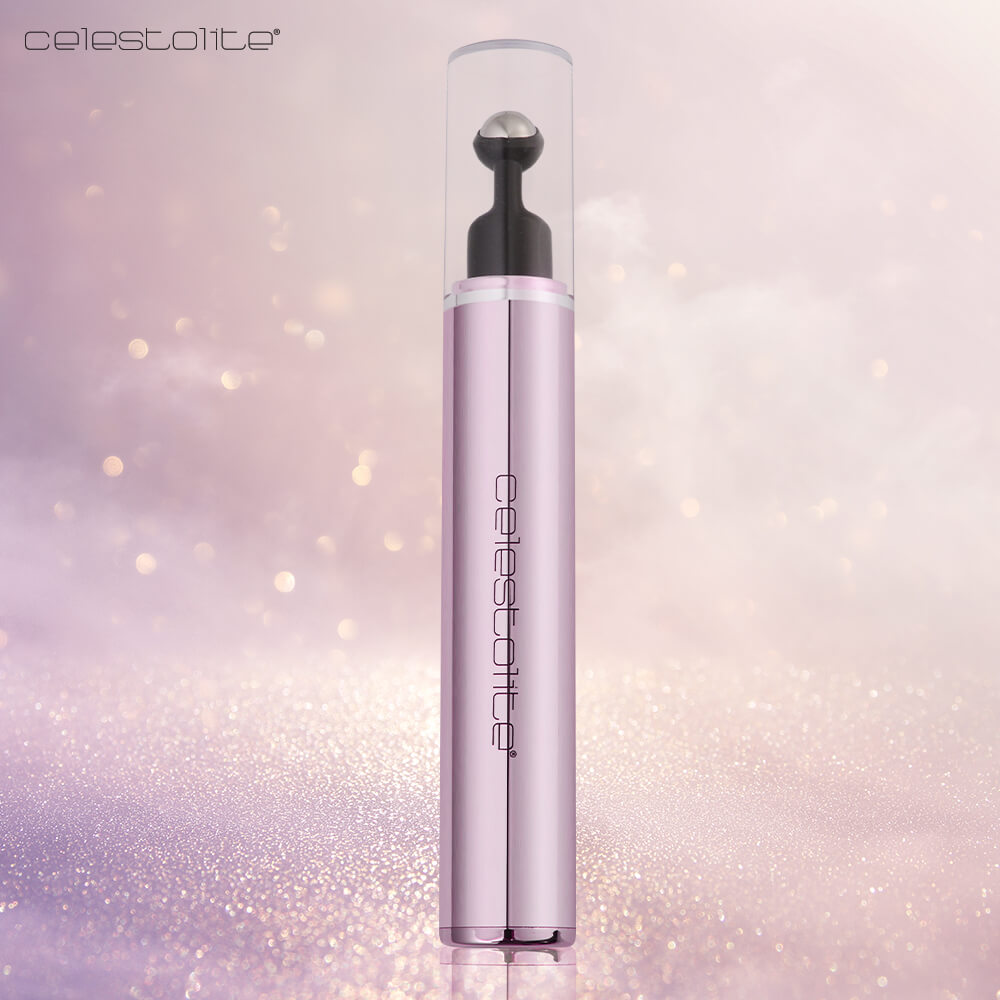 Officially known as hyperpigmentation, dark spots are extremely common with age. They're usually caused by over-exposure to the sun. The effects of this accumulate over the years, resulting in the appearance of dark spots on the skin.
Research shows that vitamin C is extremely effective at lightening the look of hyperpigmentation. It targets those visibly discolored skin cells and lightens their appearance. This allows them to once again blend in with the rest of your skin tone.
If your dark spots are particularly problematic, then look for vitamin C products that also make use of other complexion-lightening compounds, just like Celestolite's Nova Dark Spot Corrector. This formula boasts a blend of vitamin C, kojic acid, green tea extract, and dock extract. All of these ingredients are famed for how they can lighten the look of discoloration. With its targeted applicator, this concentrated formula will soon have your skin looking flawlessly even.
It Brightens the Overall Complexion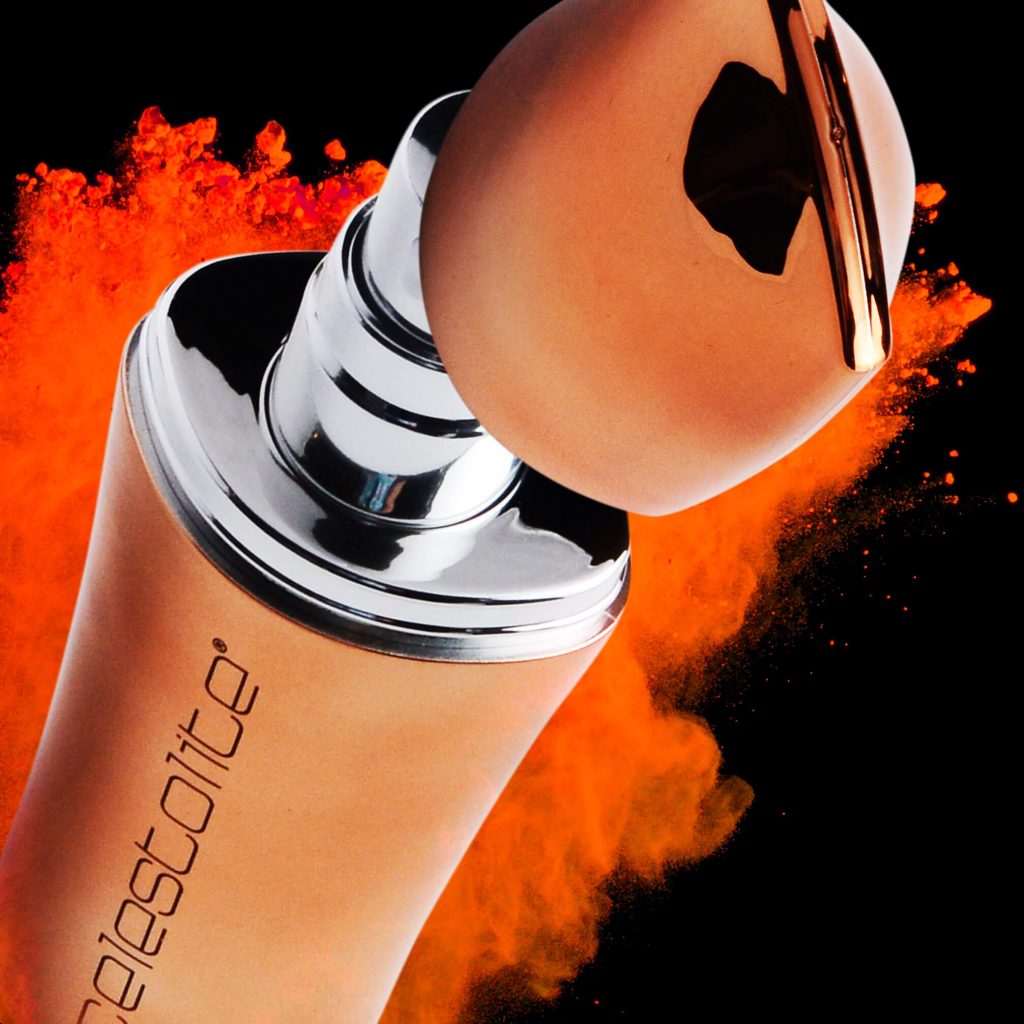 Not only does vitamin C help to lighten the appearance of hyperpigmented skin, but it will also leave the rest of your skin cells looking brighter and more radiant. If you've noticed that your complexion has taken on a dullness recently, then vitamin C is exactly what you need.
One of our favorite vitamin C-infused formulas for brightening the appearance is the Celestolite Mars Stellar Serum. It combines vitamin C with multiple humectants, including sodium hyaluronate and glycerin. These moisture-binding compounds immediately plump up the complexion, leaving it looking brighter and more luminescent.
It Calms the Feeling of Inflammation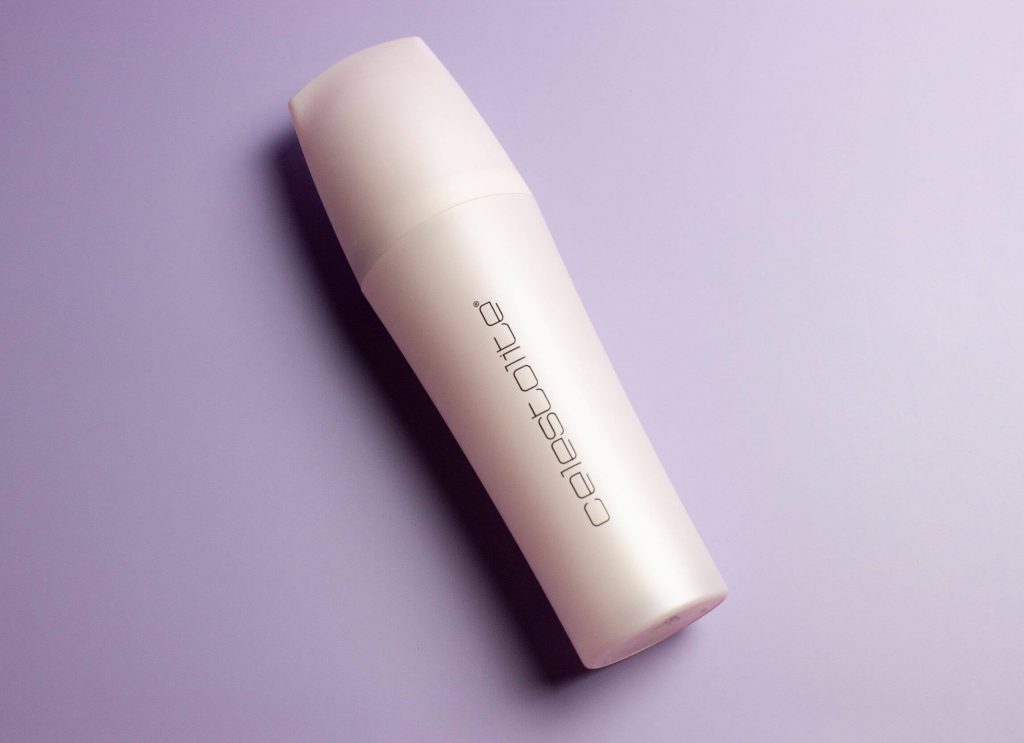 Inflammation is bad news for your skin. Not only does it lead to redness, sensitivities, and itching, but it can also cause acne breakouts and accelerate the skin aging process. Unfortunately, there is so much out there that triggers skin inflammation. This makes it worth having a few products in your skincare routine that are aimed at soothing and calming the complexion.
Vitamin C is a great ingredient for this. Studies show that it lowers the feeling of inflammation in the skin. This helps to counter the look of redness and irritation. 
Of course, if you're dealing with inflammation, then you need to be careful about the vitamin C products that you use. While vitamin C is undeniably helpful, other ingredients could make your inflammation worse. So, make sure that you pick a formula that has been designed to soothe and relax the complexion, such as Celestolite's Estrella Eye Serum. Formulated for the delicate skin around the eyes, which is highly prone to inflammation and sensitivities, this serum combines vitamin C with calendula extract, aloe vera leaf extract, and a multi-peptide blend. It will keep your eye area looking beautifully balanced and vibrantly healthy.
It Helps to Keep the Skin Hydrated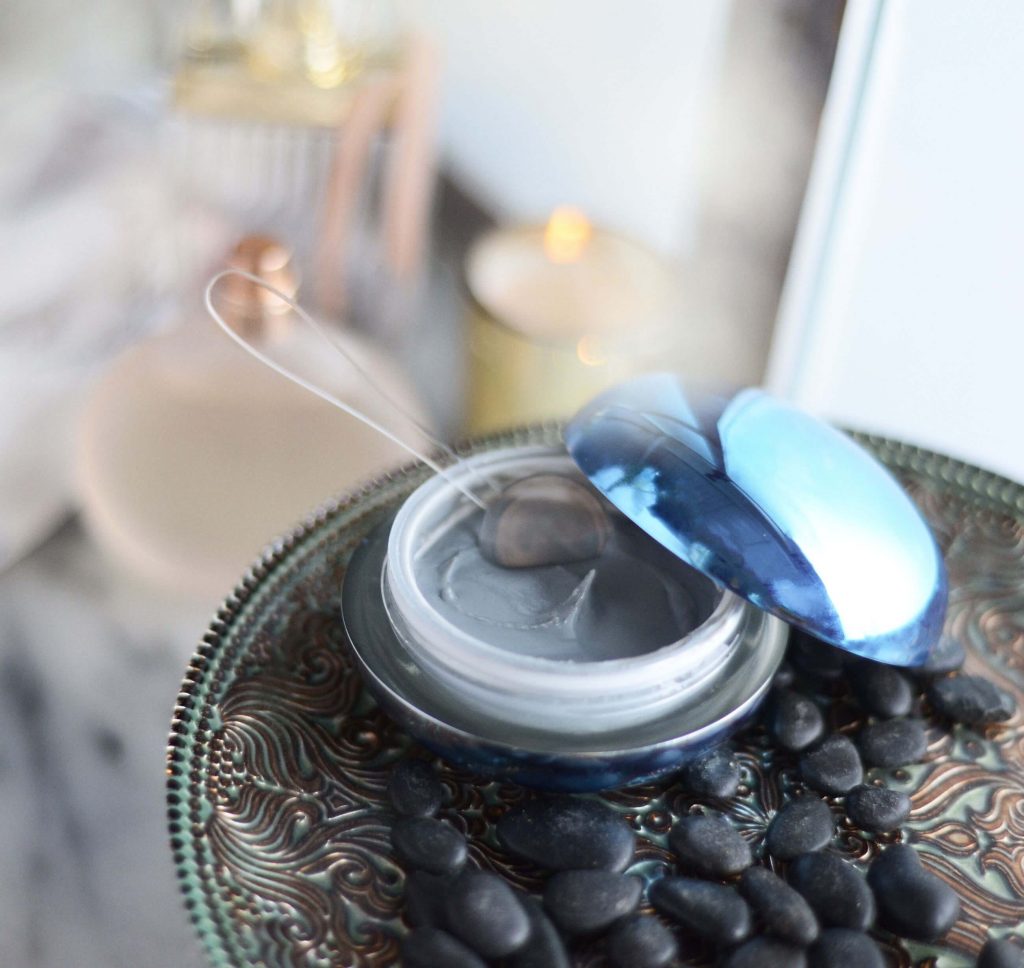 When dealing with dry or dehydrated skin, most people look for ingredients that hydrate and moisturize. While these are important, it's also a good idea to use ingredients that fortify and thicken the feel of your skin's protective barrier. By doing so, you'll be able to reduce transepidermal water loss. This is the rate at which moisture evaporates out of your skin. It's a significant contributor to the dryness and dehydration that you're experiencing.
When it comes to helping the skin barrier feel supported and strengthened, vitamin C is a superstar. It plays well with other hydrating ingredients too, which you'll see for yourself if you try our Luna Lava Mask. It's brimming with vitamins A, C, and E, coffee seed extract, lemon fruit extract, and aloe vera leaf extract. Designed for monthly use, this mask will leave your skin feeling purified and deeply hydrated.
The Different Forms of Vitamin C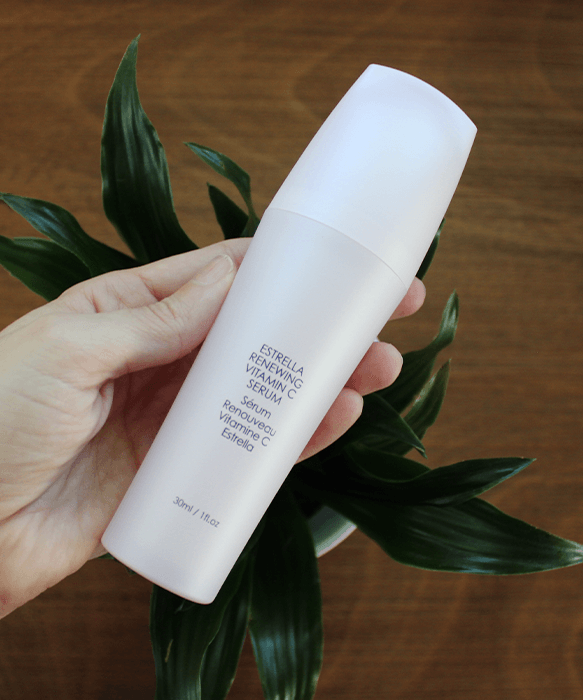 When it comes to skincare products, vitamin C is available in various derivatives. The purest form of the antioxidant is ascorbic acid. It also happens to be the most researched form of the ingredient.
However, that doesn't mean that ascorbic acid is necessarily the best form of the vitamin. Newer derivatives, such as tetrahexyldecyl ascorbate, have been proven to be just as effective. This is particularly the case when it comes to brightening the complexion and reducing the appearance of aging.
So, how do you pick which form of vitamin C to use?
Well, one way to ensure that your skin is receiving the full benefits of the antioxidant is to look for a vitamin C product that contains more than one form of the ingredient, such as Celestolite's Estrella Renewing Vitamin C Serum. With both tetrahexyldecyl ascorbate and ascorbyl palmitate, your skin will be able to enjoy a double dose of vitamin C, with both of those forms loved for their stability and efficacy. While the vitamin C products that we featured earlier are each geared toward helping with a specific visible skin concern, such as the appearance of wrinkles or dark spots, this formula is a fantastic all-rounder that will provide the full spectrum of benefits that vitamin C has to offer.
Vitamin C Serums vs Vitamin C Creams
Most of the products that we've featured so far are serums, so where do vitamin C creams come into things?
Well, when it comes down to it, vitamin C serums tend to be the best way to give your skin cells full access to the antioxidant. Creams are designed to work on the surface of the skin. Since they're thicker and heavier, they don't penetrate past the outer layer of your skin. On the other hand, serums work their way into the skin a little more. As a result, a vitamin C serum is usually more effective than a vitamin C cream. It will also provide you with results much faster.
By all means, add a vitamin C cream to your skincare routine as well. However, make sure that you're using a vitamin C serum too. This will ensure that your skin receives full benefits from the ingredient.
Summary
Many skincare ingredients are only suitable for certain skin types, or they're aimed at targeting specific visible skin concerns. However, vitamin C is one of those rare ingredients that just about everyone should be using. Whether you have mature skin with wrinkles, inflamed oily skin that's prone to breakouts, or sensitive skin that's easily irritated, vitamin C can help.
Click here to check out more bestselling skincare products from Celestolite.