Obsessed with serums? You're not alone. We'll be the first to admit – they can be addictive!
Not only are serums so satisfying to apply, but they're also packed with high concentrations of active ingredients. The lightweight nature of a serum means that it penetrates deeper into your skin than other products, taking these potent ingredients with them. As a result, they have the potential to truly transform your appearance.
What's even better is that multiple serums can be combined in a skincare routine. Layer two or three serums over the top of each other and you'll reap triple the benefits.
Chances are that you already have a few go-to serums in your skincare arsenal. However, if you're ready to add in a few more, here are 7 Celestolite serums that you need to know about.
The Cosmic Firming Serum to Treat the Appearance of Fine Lines and Wrinkles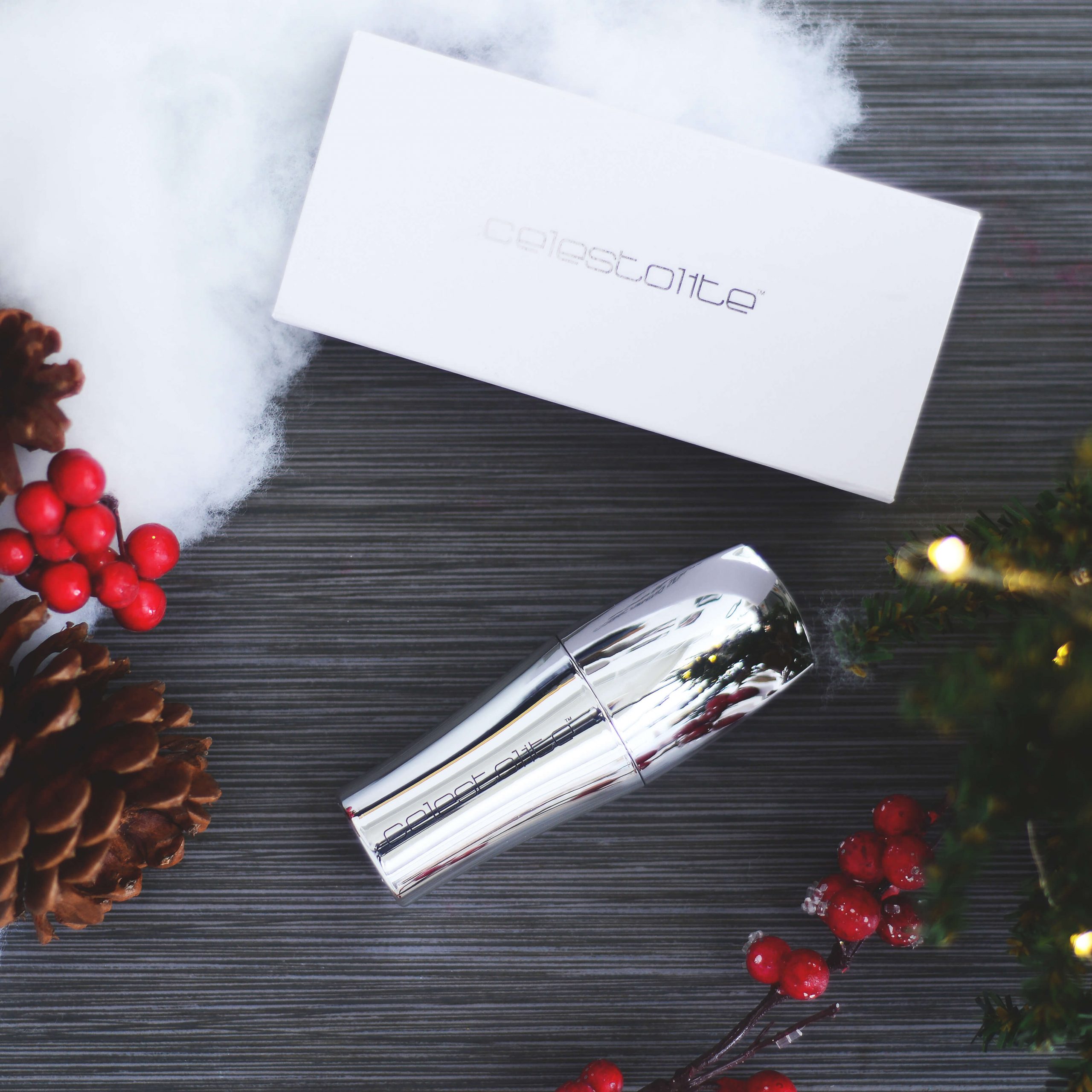 Let's start with our Cosmic Firming Serum, because everyone needs a couple of good vitamin C serums in their lives. This serum has been designed to reduce the appearance of fine lines and wrinkles, tighten the look of loose skin, and brighten up a dull-looking complexion.
What's in it?
As mentioned, you'll find vitamin C, in the form of ascorbic acid, in this serum. This is the most powerful form of vitamin C that you'll find in skincare products. This is how this serum is able to have such intense effects. 
Vitamin C works even more effectively when combined with vitamin A. This is why we added retinyl palmitate to this formula.
That's not all…
A few of the other superstar ingredients in this blend include meteorite powder for its mineral content, DMAE, sodium hyaluronate, and a small amount of lactic acid for its moisturizing and mild exfoliating properties.
The Cosmic Enhancing IV Filler for an Instantly Smoother and Plumper Look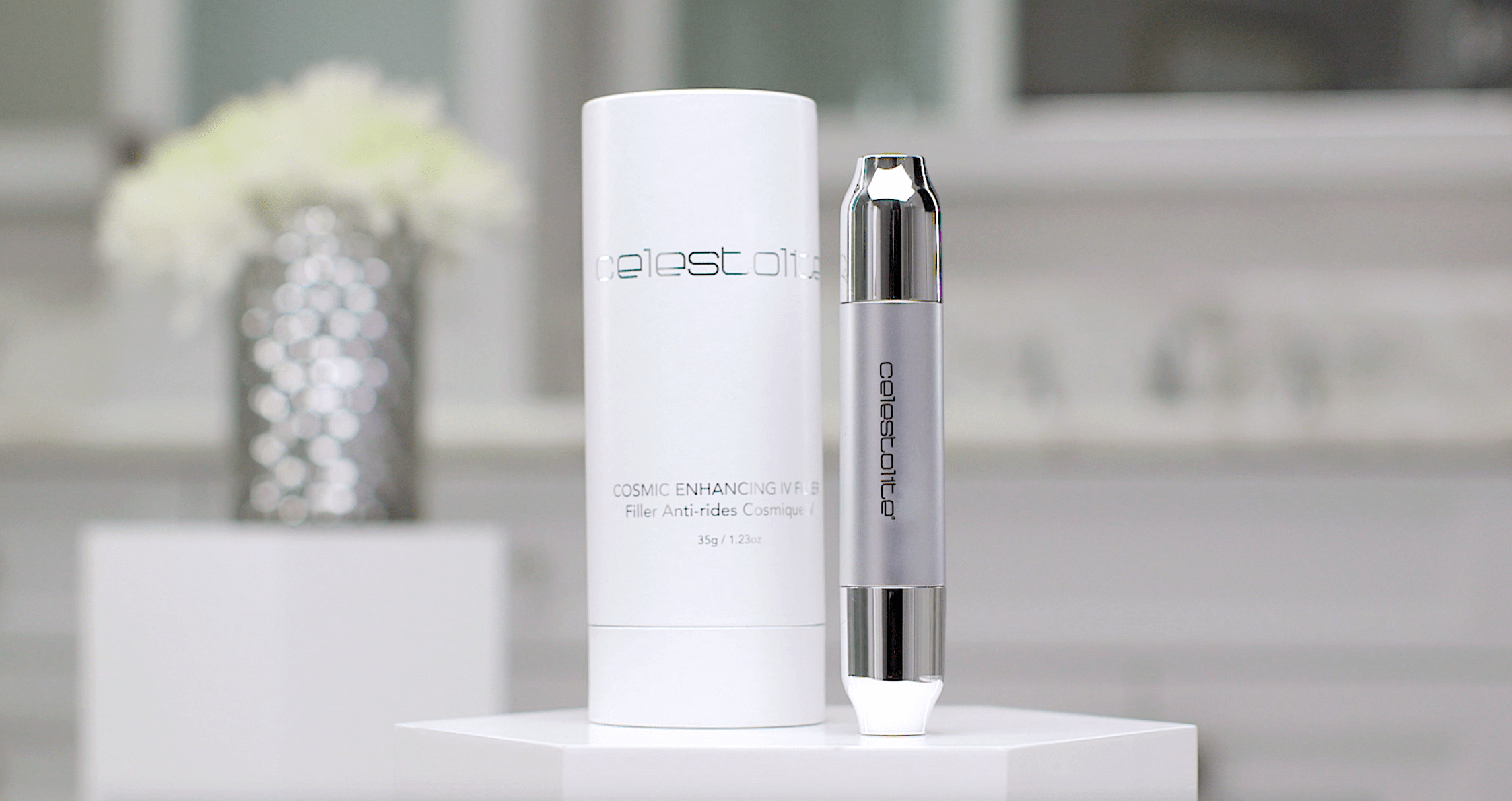 There's nothing quite as satisfying as instant results, and that's exactly what our Cosmic Enhancing IV Filler provides. This serum, which, like the previous, is from our Cosmic Firming Collection, is all about immediate gratification. You apply it directly to each wrinkle and then hold your face expressionless for a couple of minutes. During this time, the ingredients within the serum will smooth away the appearance of wrinkles and plump up the look of inelastic skin, giving you back your youthful-looking bounce.
What's in it?
As you can imagine, the ingredients in this serum are pretty special. The first one to focus on is acetyl hexapeptide-8. This peptide relaxes the appearance of expression lines.
We've also included sodium hyaluronate in this formula, which will instantly plump your appearance up, along with mica for a brighter finish.
You'll also find vitamins A and E, grape seed extract, cucumber extract, avocado oil, DMAE, and meteorite powder in this blend too. Like we said – it's a powerful one!
The Mars Stellar Serum to Moisturize and Restore the Feel of Dry and Dehydrated Skin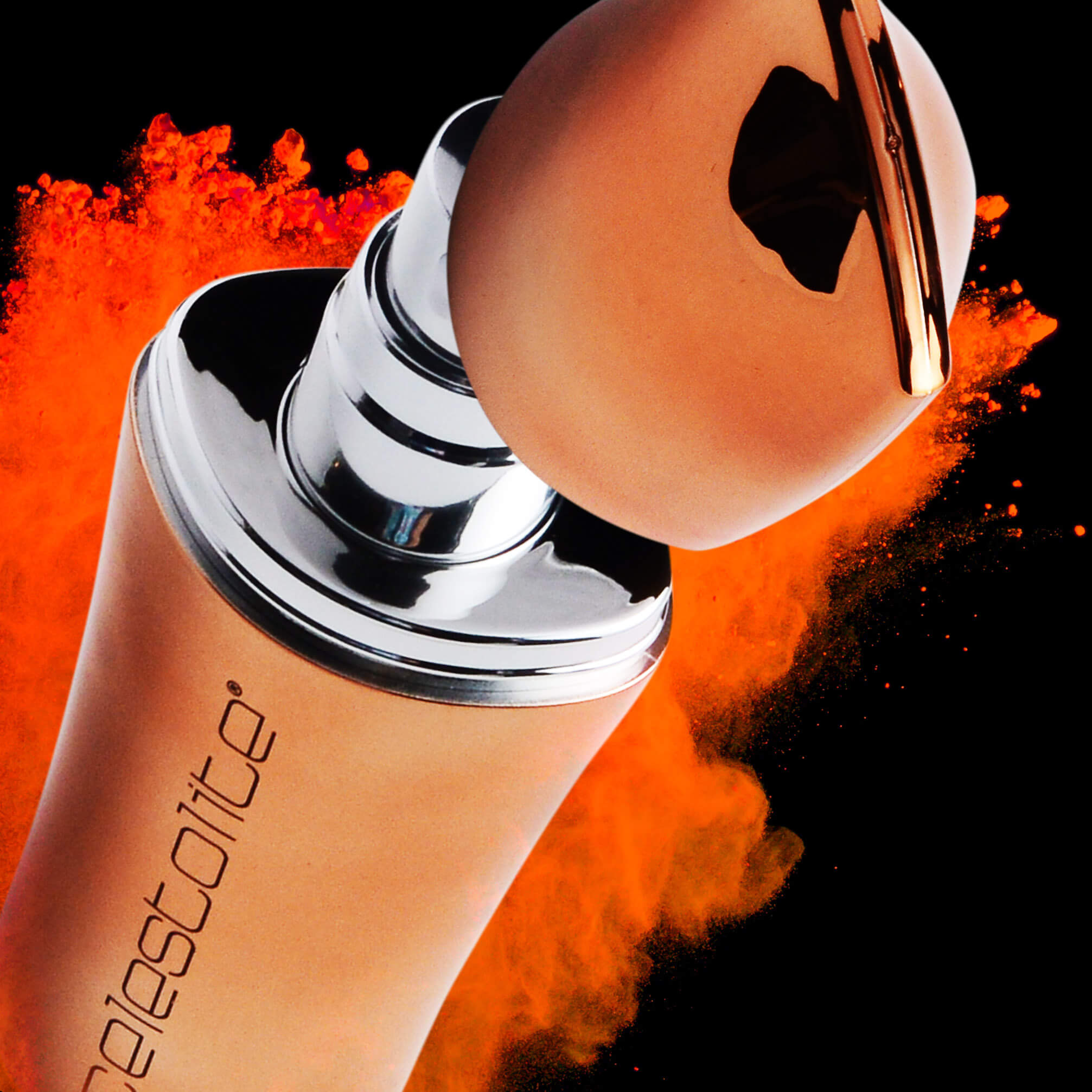 Dry skin can be a tough thing to treat. There may be plenty of moisturizing ingredients out there, but they're often combined with irritants, which leaves your skin feeling drier and itchier than ever. This is why we created our Mars Stellar Serum. Free from parabens and other nasties, this formula works to infuse your skin with moisture on multiple levels. It'll deeply hydrate and soothe the feel of your skin, while also strengthening and thickening your skin's appearance.
What's in it?
We tried to pack as many hydrating ingredients as possible into this serum. Of course, we couldn't go overboard – we needed to keep the serum lightweight enough to still be able to penetrate through your skin's various layers. 
So, to counter this, we used sodium hyaluronate. It works just like hyaluronic acid, one of the industry's favorite hydrators. However, this is the salt form, meaning that it has a much smaller molecular size. As a result, it penetrates deeper, which is exactly what we needed for this formula.
It works even better when combined with vitamin C, which you'll also find in this serum. Vitamins are key when it comes to good serums, so you'll also find plenty in the other products from Celestolite!
We also added in some castor oil. Not only is this plant oil highly moisturizing, but it's also brimming with compounds that the skin loves. And no, don't worry, castor oil isn't a comedogenic ingredient. It won't clog your pores and cause breakouts!
When it comes to enhancing how the skin moisturizes itself, peptides are key. This is why you'll find a peptide duo in this serum; palmitoyl tripeptide and palmitoyl hexapeptide, along with a sprinkling of meteorite powder.
The Jade Spectra Phyto Silk to Restore the Look of Radiance to Your Skin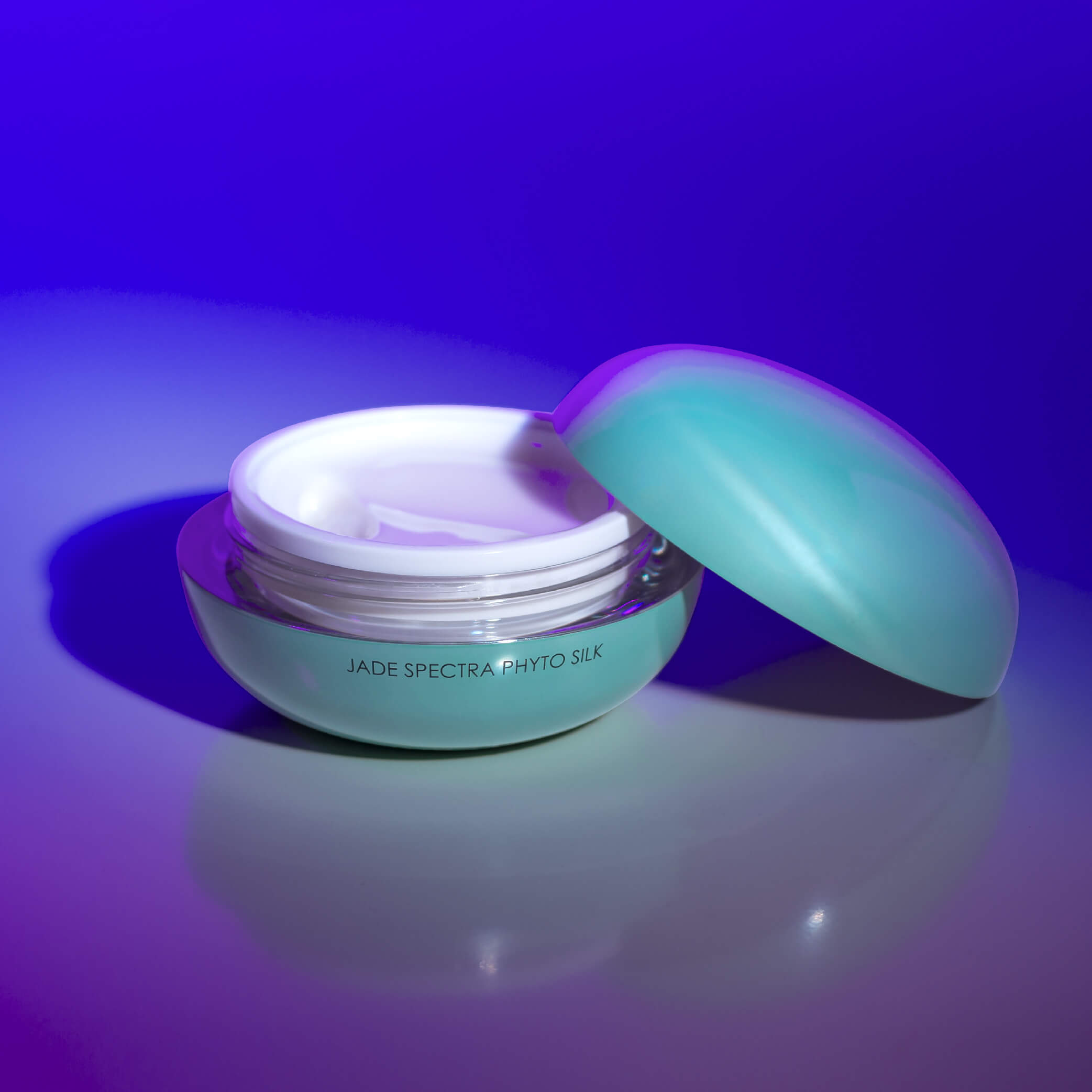 The Jade Spectra Phyto Silk is more of a two-in-one product – it not only offers the benefits of serums, but it also acts as a moisturizer. It's silky and lightweight yet also packed with moisturizing agents, plus a long list of key nutrients. Together, they'll significantly boost the look of your skin to bring you a natural glow. If you're looking for serums that do it all, this one won't let you down.
What's in it?
We've already discussed a couple of the ingredients that you'll find in this formula, such as sodium hyaluronate for its hydrating properties and acetyl hexapeptide-8.
However, this serum is also infused with a long list of vitamins and botanical extracts, including vitamins A and E, algae extract, chamomile, green tea, licorice root, and caffeine. Together, they'll revive and perk up your appearance, restoring the naturally healthy-looking finish that you enjoyed in your youth.
The Jade Spectra Night Capsules for Overnight Damage Control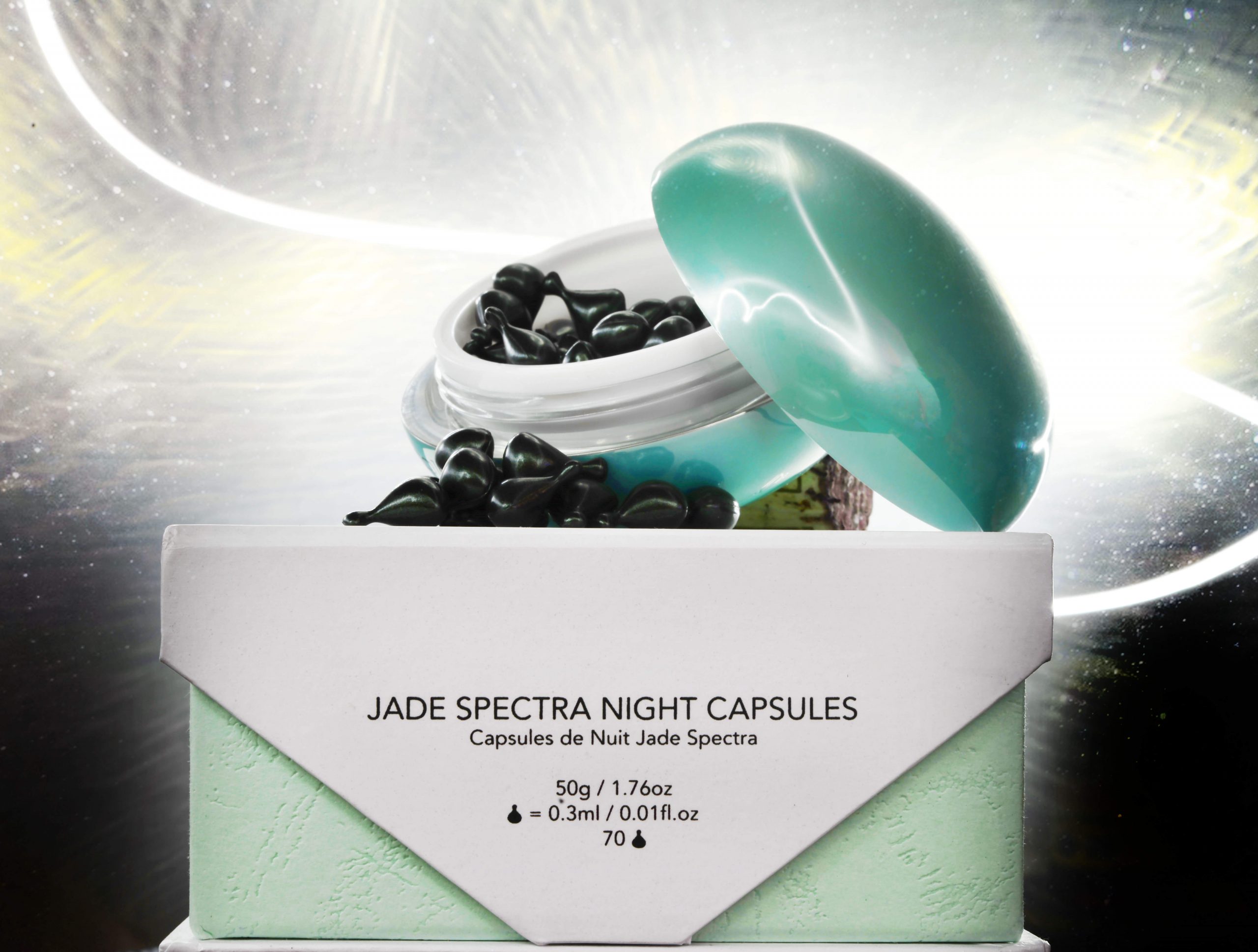 Each night, while you're asleep…your skin is wide awake. That's right, your skin doesn't rest. How can it? After all, this is your body's biggest organ. During the day, it works hard to defend itself from environmental harm. However, some damage is inevitable, which is why, at night, it focuses on rejuvenating its appearance.
Our Jade Spectra Night Capsules have been designed to fortify the feel of your skin overnight, making them a worthy addition to your PM skincare routine.
What's in it?
The first thing that sets this product apart from other serums is that this is an encapsulated serum. This means that, when you open the jar, you see small shiny capsules. Each capsule contains one dose of this exquisite night serum. The capsules help the ingredients to retain their potency, bringing you full benefits with each use.
So, let's talk ingredients. There are a few superstars here, with the first being sodium hyaluronate for its hydrating properties. We've also used vitamin E.
One ingredient that you may not recognize in this product in zanthoxylum bungeanum fruit extract. In other words, Sichuan pepper. Quite a rare cosmetic ingredient, this botanical will lift and tighten the look of any folds and creases, leaving you looking smoother come morning.
The Nova Dark Spot Corrector for Diminishing the Visibility of Hyperpigmentation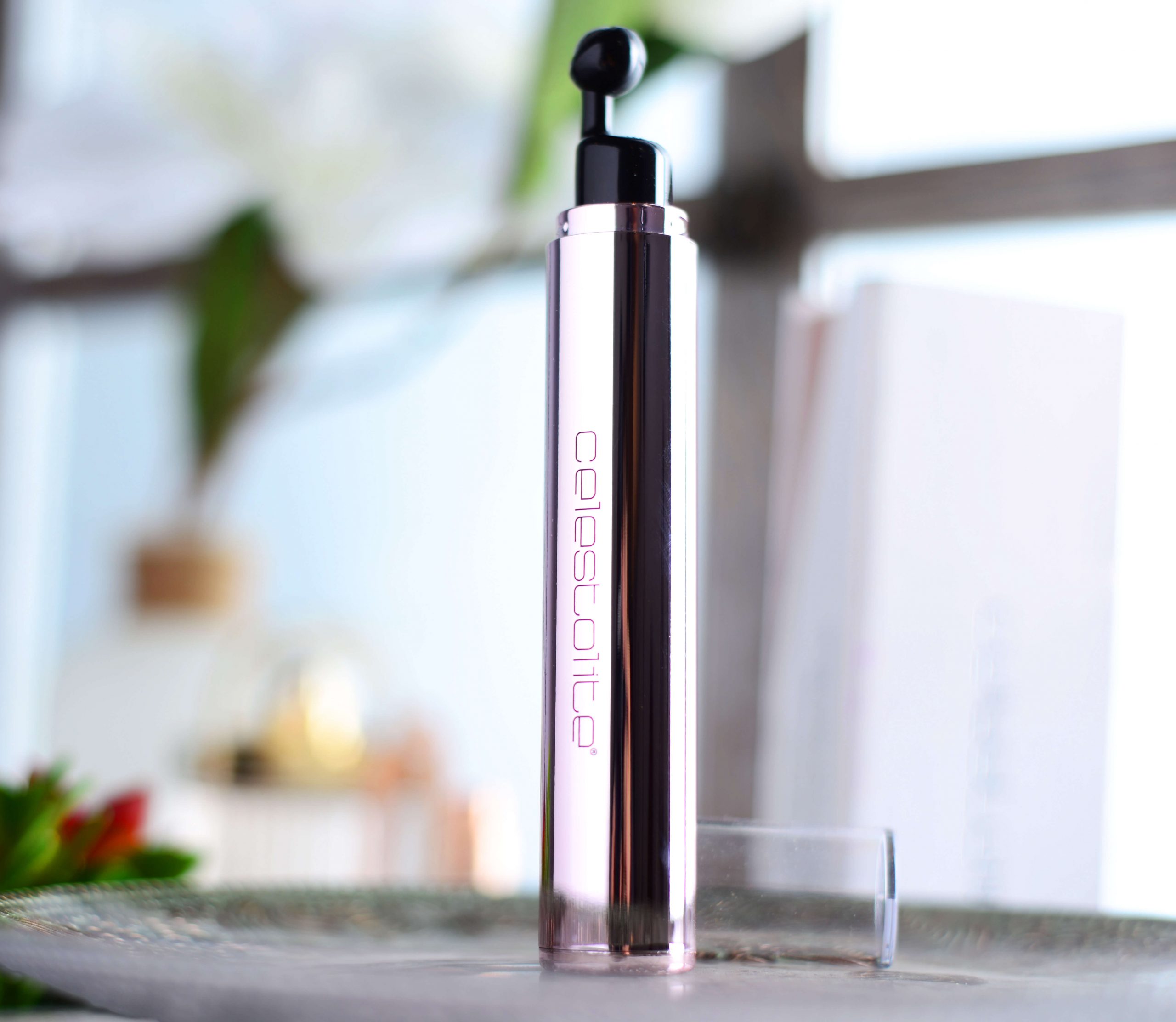 While the sun is the most common cause of the dark spots that develop on our skin as we age, hyperpigmentation can be triggered by a number of different factors, from hormonal changes to acne breakouts. Either way, those discolored areas give a person an uneven-looking skin tone, which can be difficult to treat.
If you can relate, then you'll need to meet our Nova Dark Spot Corrector. We designed this product to reduce the visibility of even the trickiest patches of hyperpigmentation. Designed to be used at night, this serum will give you the even and balanced appearance that you've been seeking.
What's in it?
Many skin lightening products contain a chemical called hydroquinone. Although effective, it's known for its harsh side effects. These can actually leave your skin even worse than it was when you started the treatment.
So, we went with a hydroquinone-free formula. Instead, we used its natural alternative; kojic acid. Derived from mushrooms, kojic acid has countless studies to back up how it can effectively treat the appearance of hyperpigmentation.
Rumex extract, which is a plant found in Canadian prairies, is another agent that works in a similar way, as is arbutin. And yes, you've guessed it, both of those can be found in this serum, along with vitamin C.
Of course, as always, we added some stardust, in the form of meteorite powder, to this serum. While we mainly use it for its high mineral content, this powder also has subtle reflective properties. Apply it to your dark spots and it'll reflect light away, giving those areas a lighter and brighter appearance.
The Estrella Eye Serum to Brighten and Tighten the Look of Your Eye Area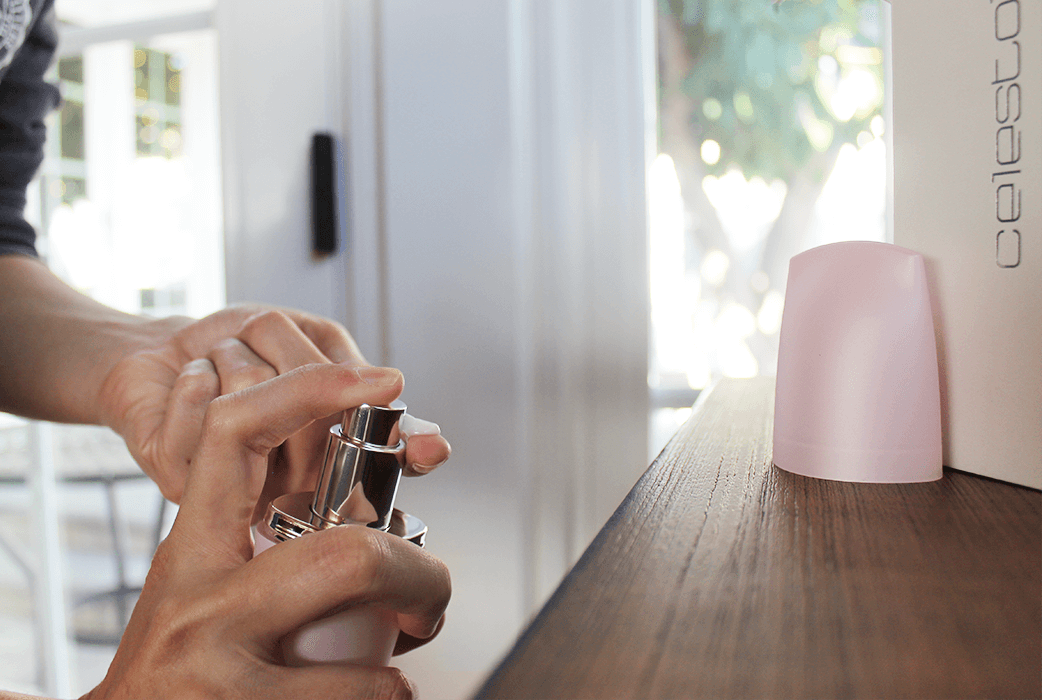 The skin around the eyes is often the first part of the face to develop fine lines and wrinkles. This is a very thin and delicate area that lacks oil glands. As a result, it ages faster than the rest of your skin, making eye serums a must in every skincare routine.
Our eye serum of choice would be our Estrella Eye Serum. Not only will it reduce the look of fine lines and wrinkles around your eyes (goodbye, crow's feet!), but it'll also help to plump up and tighten appearance of the skin in this area.
What's in it?
Peptides are such a key ingredient. This is why you'll find both palmitoyl tripeptide-1 and palmitoyl tetrapeptide-7 in this serum. We combined those with sodium hyaluronate so that, together, they could plump and strengthen the feel of your skin.
You'll also find calendula extract, green tea leaf extract, licorice root extract, ginkgo biloba extract, and aloe extract.
That's a long list! Especially considering that we haven't yet mentioned vitamin C, allantoin, hydrolyzed wheat protein, and meteorite powder, all of which are also in this formula.
Which Celestolite Serums Will You Be Treating Yourself to?
As you can see, there are plenty of serums to choose from here at Celestolite. In fact, there are even more that we haven't featured, yet that are equally worthy! If you'd like to check out the full range of Celestolite products available, visit our online store here.