In 1992, a book by author and counselor Gary Chapman introduced a new take on love called the five love languages. According to this book, there are five ways that a person may express their love to their partner and vice versa: words of affirmation, acts of service, quality time, touch, and giving or receiving gifts. While this concept changed the way the world perceived love, it focuses on romantic relationships between two people. But what about self love?
Just as important as loving those around you, expressing self love is never an act of selfishness. Self-compassion entails regarding yourself like you would other people, with the same thoughtfulness, consideration, and forgiveness. Just like Chapman's love languages, there are many ways to express self love. Celestolite argues that one of the best ways is to treat yourself to a well-deserved breather and to love your skin.
Skincare as Self Love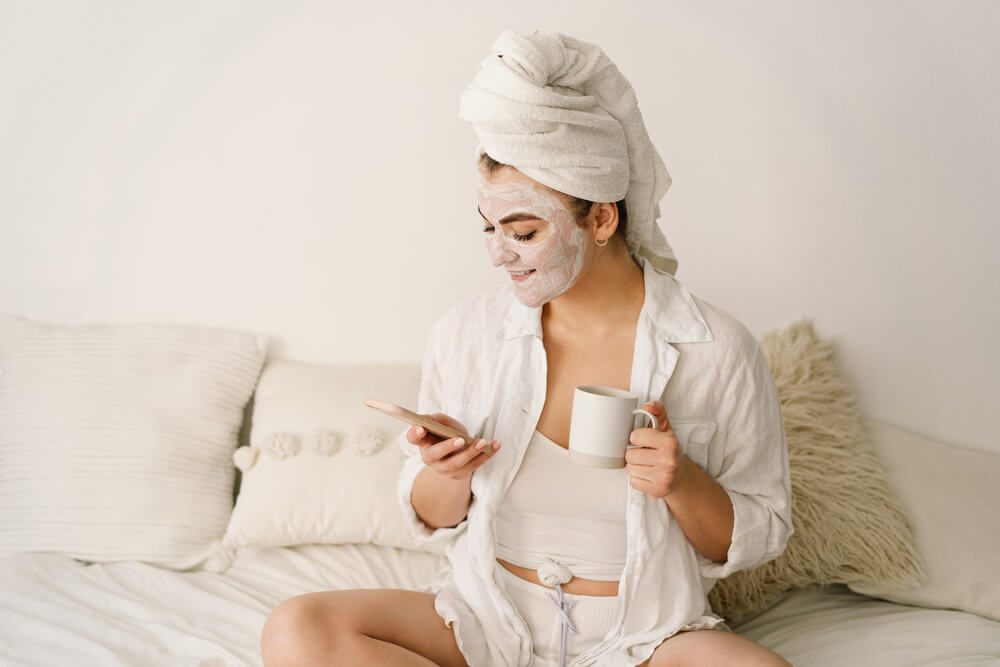 The brain and the skin are interconnected — and they share a relationship much more tight-knit than many might expect. Stress, when experienced chronically, is more than just mind over matter. Pressure can cause a ripple effect, impacting all other aspects of your life. This may manifest in various ways, from your mental well-being taking a dive to your hair and nail health being compromised.
Your skin is no exception. When stress builds up over an extended period, your skin may begin to give you warning signs such as:
Intensified sebum production and breakouts

Inflammation

Impeded wound healing and infection resistance
During these moments of heightened stress, doing your skincare might be the least of your worries. However, skincare in itself can be a wonderful form of relief from the daily grind. Giving importance to your morning and evening skincare is a valid form of self love — a sacred pocket of time to take care of yourself and love your skin.
In this article, we recommend some skincare products that can help turn your current regimen into a truly relaxing and restorative experience.
Star-Powered Skincare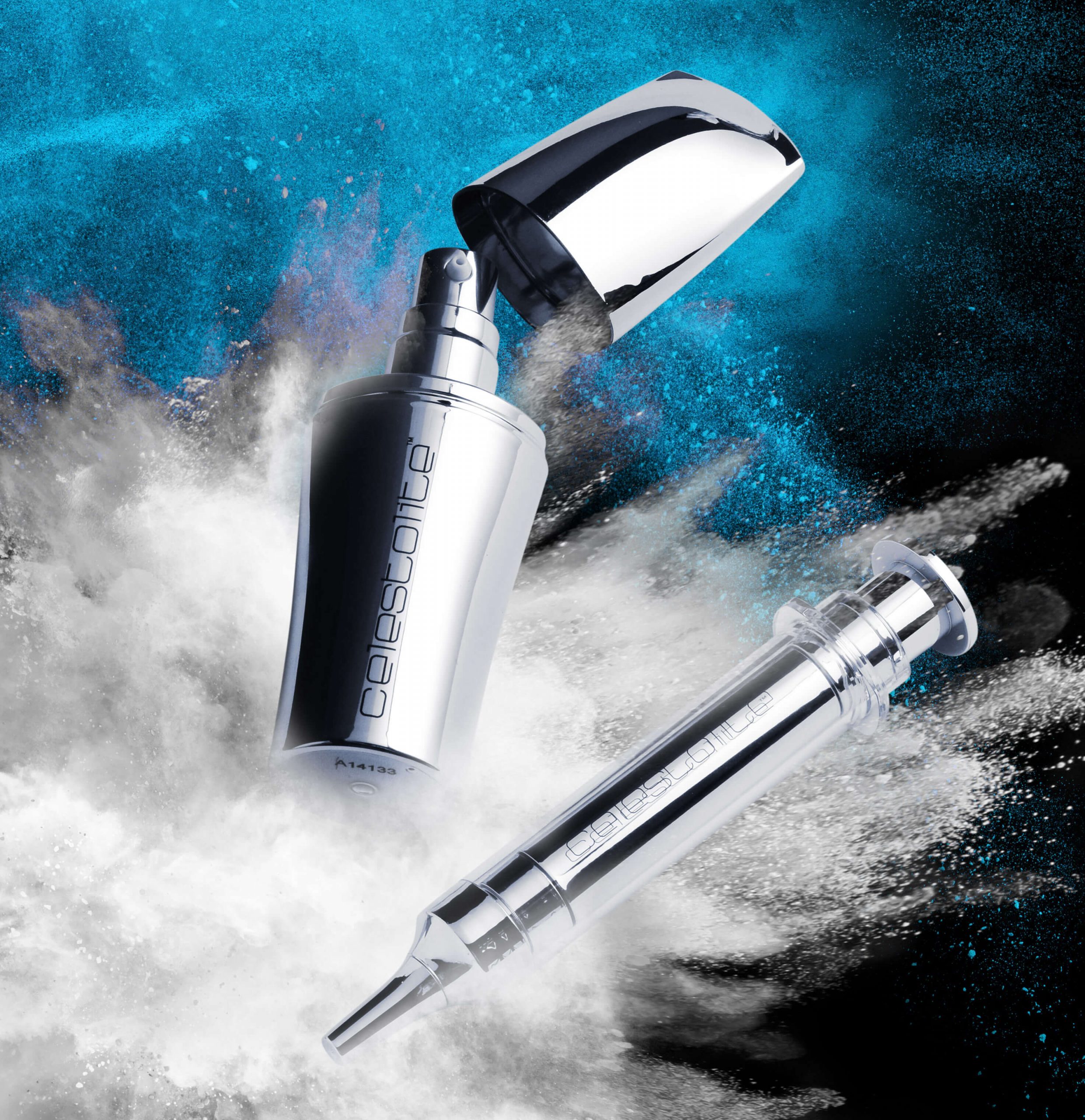 Before we get into our list of skincare to treat yourself to, let us first unpack what we at Celestolite are all about. Believing that skincare is an act of self love, we create beauty solutions that turn a regular regimen into an out-of-this-world experience. At the core of it all is our stellar super ingredient: Powdered Meteorite. 
This fine, mysterious powder is a staple across all of our products. But what exactly is it made of?
Powdered Meteorite is made up of three primary minerals: Calcium, Magnesium, and Silicon. Each poses its own skin benefits.
While these three components make Powdered Meteorite a skin-loving force to be reckoned with, our signature ingredient alone is not enough. Here at Celestolite, we blend Powdered Meteorite with vitamins and extracts that can help deliver results and enhance the look of the skin.
Ready to love your skin a little more? Start with these recommendations. Consider introducing these Celestolite masks, serums, and creams into your skincare routine to take it from conventional to cosmic.
Luna Thermal Activator + Luna Lava Mask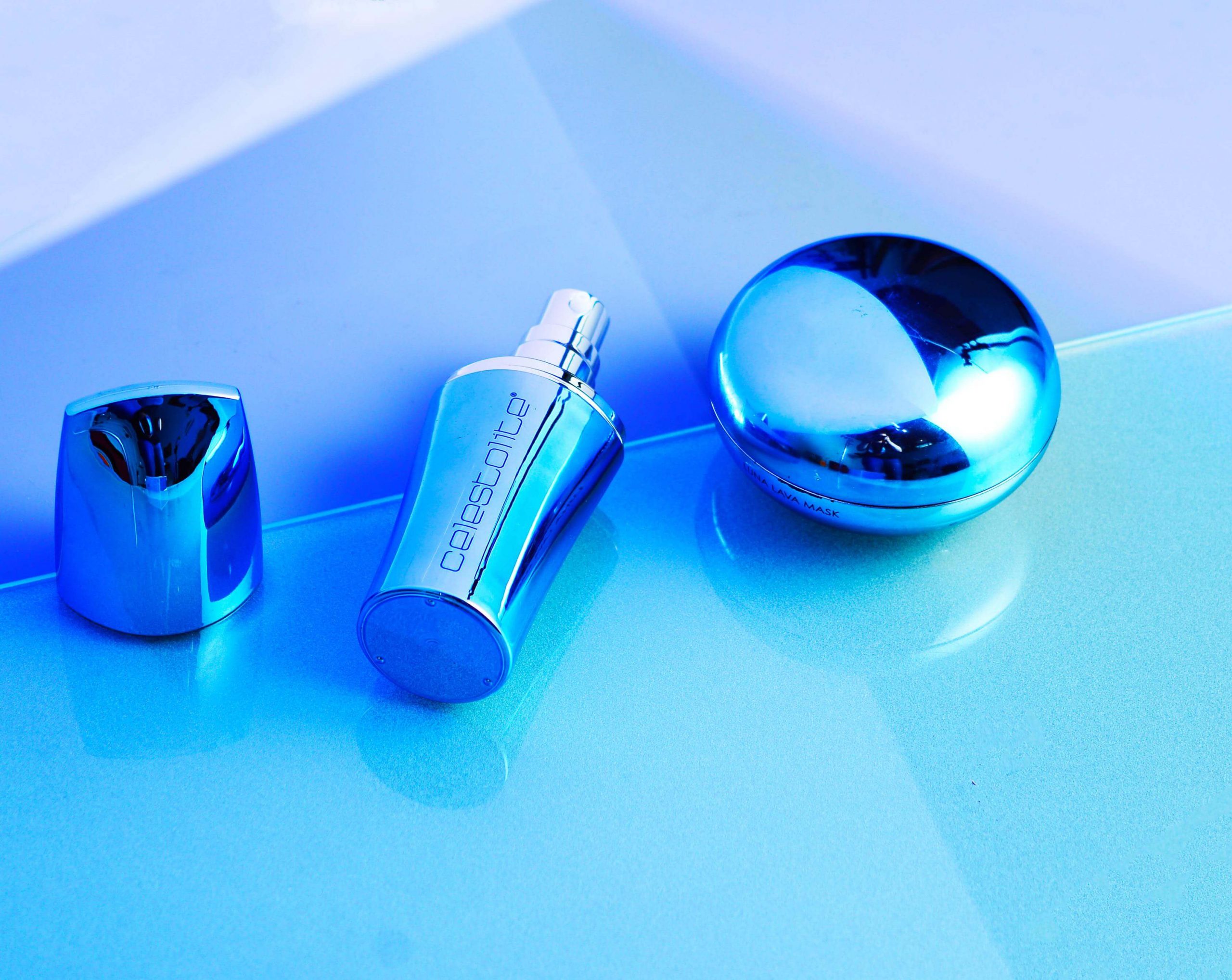 Thermotherapy, or the use of heat for rejuvenating the feel of the skin, is a practice that can be traced throughout human history. From ice baths to hot compresses, both coldness and heat have been used for so many purposes.
Thermotherapy continues to find its place in the modern world, including in the realm of skincare. Take Celestolite's Luna Lava Mask, for instance. Taking the typical mask experience a step further, this mask has thermal catalysts that stimulate the feel of dull, tired skin with a warm sensation.
In addition to its warming capabilities, the Luna Lava Mask has an impressive formulation. It features a blend of Vitamins A, C, and E, all of which work to support and reinforce the minerals found in Powdered Meteorite.
Despite its merits, the Luna Lava Mask is best used with its partner in crime: the Luna Thermal Activator:
What is the Luna Thermal Activator?
A silky solution, the Luna Thermal Activator brings the best out of the Luna Lava Mask. It contains hydrating Sodium Hyaluronate and a pair of amino acid peptides called Palmitoyl Tripeptide-1 and 7. Together, these peptides form a powerhouse compound called Matrixyl 3000, which lessens the look of inflammation, calms the feeling of irritation, and gives the skin a glow.
When combined with the Luna Lava Mask, the Luna Thermal Activator amps up its effectiveness. It leaves the skin looking even brighter and more refreshed after masking.
Mars Anti-Gravity Mask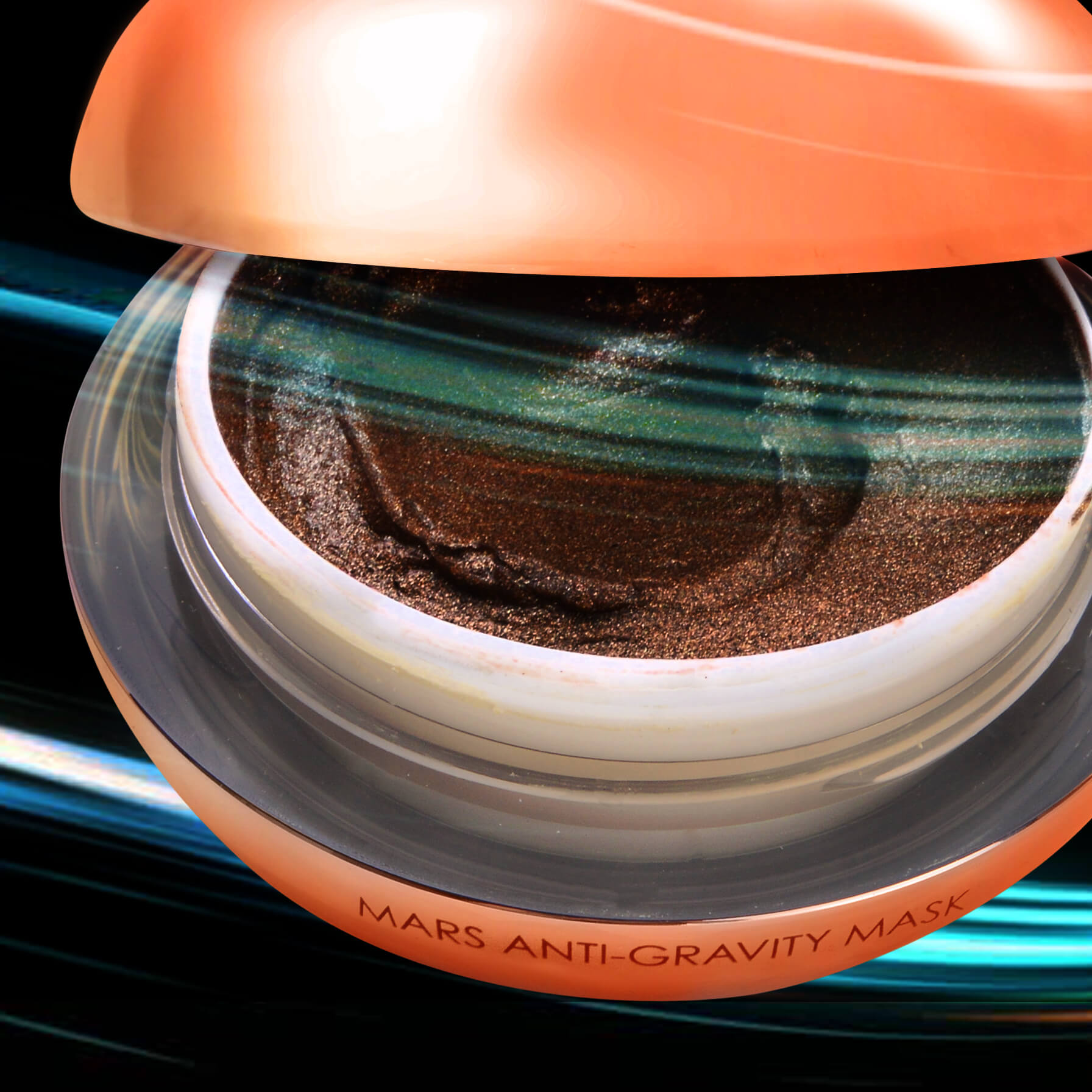 Get a true outer space experience with the Mars Anti-Gravity Mask. Channeling the lack of gravity beyond our planet, this mask utilizes a magnet to lift the product off of the face. It's all the luxury of masking, minus the mess.
However, as innovative as the Mars Anti-Gravity Mask's magnetism is, the true scene-stealer is its formulation. While the mask pulls away excess sebum along with it, the skin is left feeling supple and loved thanks to a blend of natural oils and extracts.
Some standouts in the masks ingredient list include:
Cannabis Sativa Seed Oil.

Sunflower Seed Oil.

Rosemary Extract.
Jade Spectra Night Capsules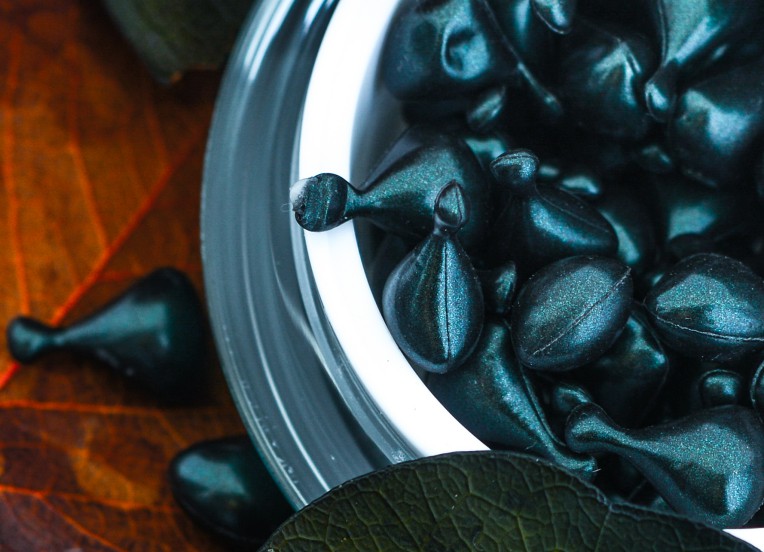 Today, most serums come packaged in glass jars or plastic bottles. However, here at Celestolite, we go over and beyond. Our potent skincare serums come in a variety of forms: ergonomic pumps, syringe-inspired tubes, spot-correcting rollers, and capsules.
While each has its merits, our capsules are arguably the most convenient format on the roster. Skincare capsules minimize mess and contain the perfect, pre-measured amount of product within each shell. Plus, something about them feels extra luxurious — why not love your skin a little extra?
Our Jade Spectra Night Capsules are a great way to treat yourself and your skin to a superior beauty experience. Each capsule contains an alcohol-free cocktail of moisturizing ingredients that sink into the skin overnight.
Nova Bright Skin Cream + Cosmic Neck Firming Cream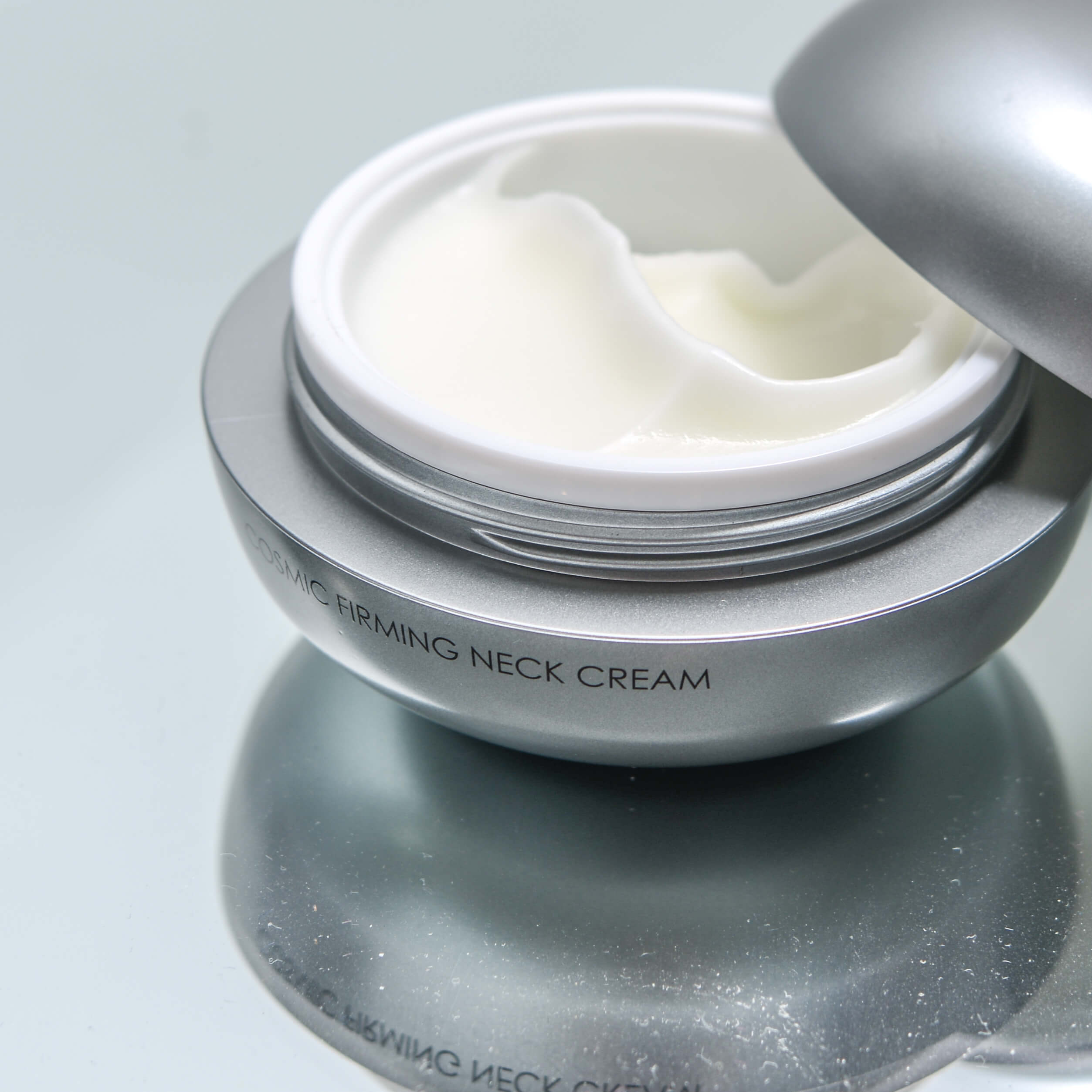 End your self love skincare regimen on a high note with a strong finishing step. Our night cream pick at Celestolite is a one-two punch of moisture, care of the Nova Bright Skin Cream and Cosmic Neck Firming Cream.
Let's talk about each:
The Nova Bright Skin Cream
First is the Nova Bright Skin Cream. A versatile moisturizer, this product is lightweight and non-greasy enough for the day. Yet, it's lush and rich enough for dry evenings. In addition to Vitamins A and E, this skin cream is fortified with Green Tea Extract. 
Besides having vitamins in its formula, the Nova Bright Skin Cream also has an SPF level of 30. This meets the Skin Cancer Foundation's recommended SPF level for extended outdoor activity.
The Cosmic Neck Firming Cream
Finish up your upgraded skincare routine with a small amount of Celestolite's Cosmic Neck Firming Cream.
By now, we know that the thinner and more delicate an area of the skin is, the more susceptible it is to the signs of aging. One such area is the neck. Despite looking elegant and graceful, this part of the body is prone to the appearance of aging faster than the face. Unfortunately, it's also an area that is commonly forgotten about.
Here at Celestolite, we've come up with a product specifically formulated to address these concerns. The Cosmic Neck Firming Cream is a rich yet light moisturizer with Vitamin A, Vitamin E, and Collagen Amino Acids. It is also formulated with Acetyl Hexapeptide-8.
Summary
Is skincare an act of self love? Here at Celestolite, we believe it's one of the best expressions of self-care and compassion. Treat yourself to an elevated, out-of-this-world skincare routine with the beauty innovations from Celestolite.