Dry, flaky skin is an absolute nightmare for many skincare lovers. It doesn't get as much hate as excessive oiliness, but it's a hassle to care for. Dry skin feels tight and uncomfortable, looks dull and rough, and can leave you with little flaky bits dangling from your face. Definitely not ideal.
The only way to rejuvenate the look of dehydrated skin to make it feel and look better again is by moisturizing it with the right skincare products. Properly moisturized skin is the complete opposite of parched skin — it looks plump, dewy, bouncy, and wrinkle-free!
To make sure your skin is moisturized well, you need a skincare routine that can feed it two types of moisturizers: humectants for deep hydration and emollient oils to moisturize and condition the feel of the top layer of skin.
You can get both of those and more in the range of products in the Celestolite Mars Magnetic Collection. Read on to learn more about the collection and what each individual product can do to help the appearance of your skin go from dry and parched to glowy and hydrated.
Introducing the Celestolite Mars Magnetic Collection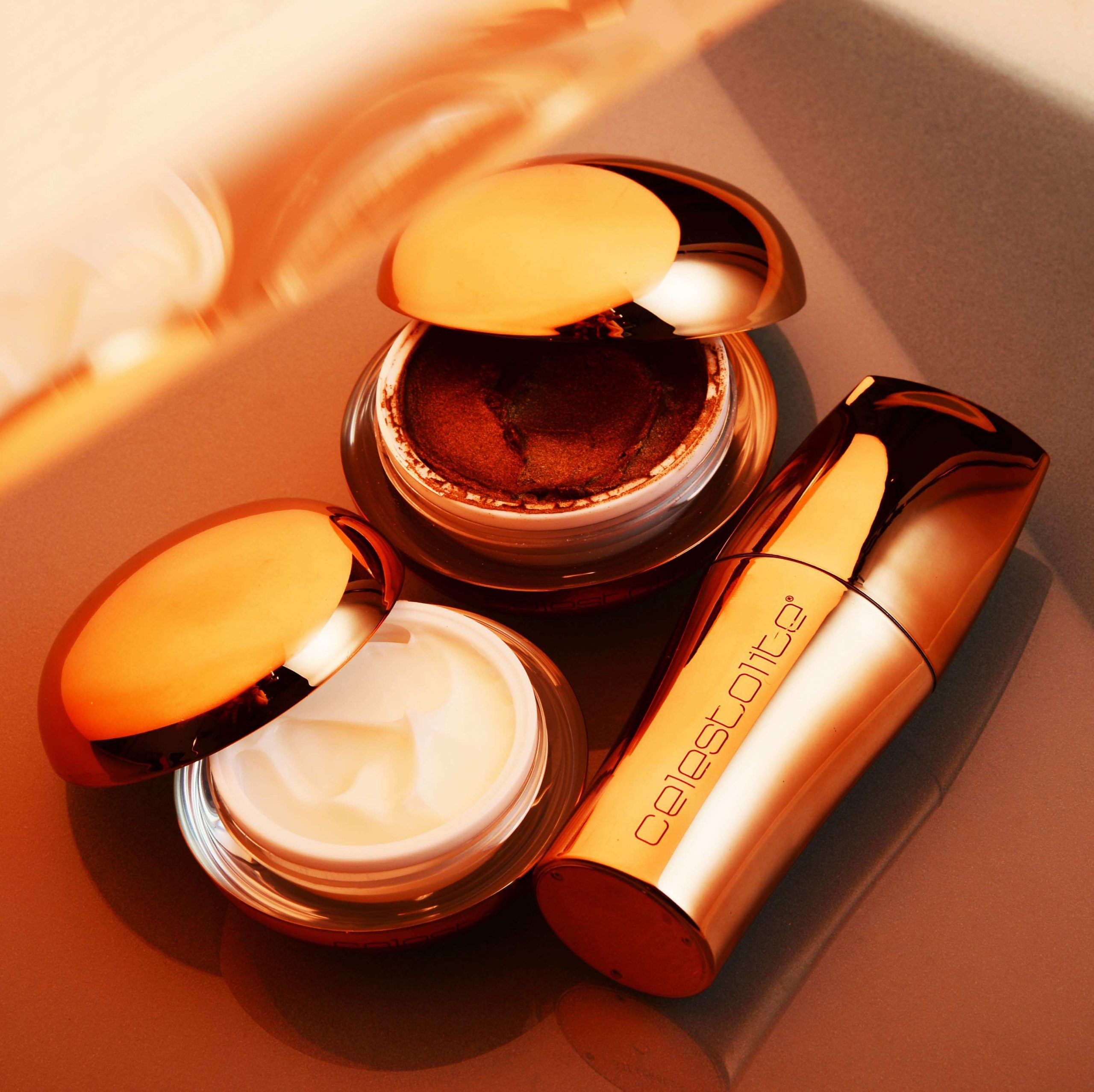 The Celestolite Mars Magnetic Collection is a range of products formulated especially for those with dry, dull-looking skin. Every product in this set is infused with lush oils and hardworking humectants. They'll replenish the feel of dry skin with much-needed moisture.
The collection has four main products — a serum, cream, mask, and wrinkle solution. Meteorite powder, one of Celestolite's powerhouse ingredients, is present in all these products.
How to Incorporate the Collection into Your Current Skincare Regimen
The Celestolite Mars Magnetic Collection will take care of the hydrating steps in your skincare regimen. The set will be part of the second half of your routine, sandwiched between your cleansing steps and SPF during the daytime. It's an opulent, pampering treat for your skin instead of bare essentials.
The collection doesn't include your basic cleansing products, like an oil-based makeup remover, cleansing balm, or facial wash. So before using the Mars products, you should already have a freshly cleansed face ready to drink up a lot of lush, hydrating goodness.
Here's the lowdown on the four Celestolite Mars Magnetic products, as well as a little something extra at the end to help you elevate your moisturizing routine:
Let Your Skin Bask in the Potency of the Mars Stellar Serum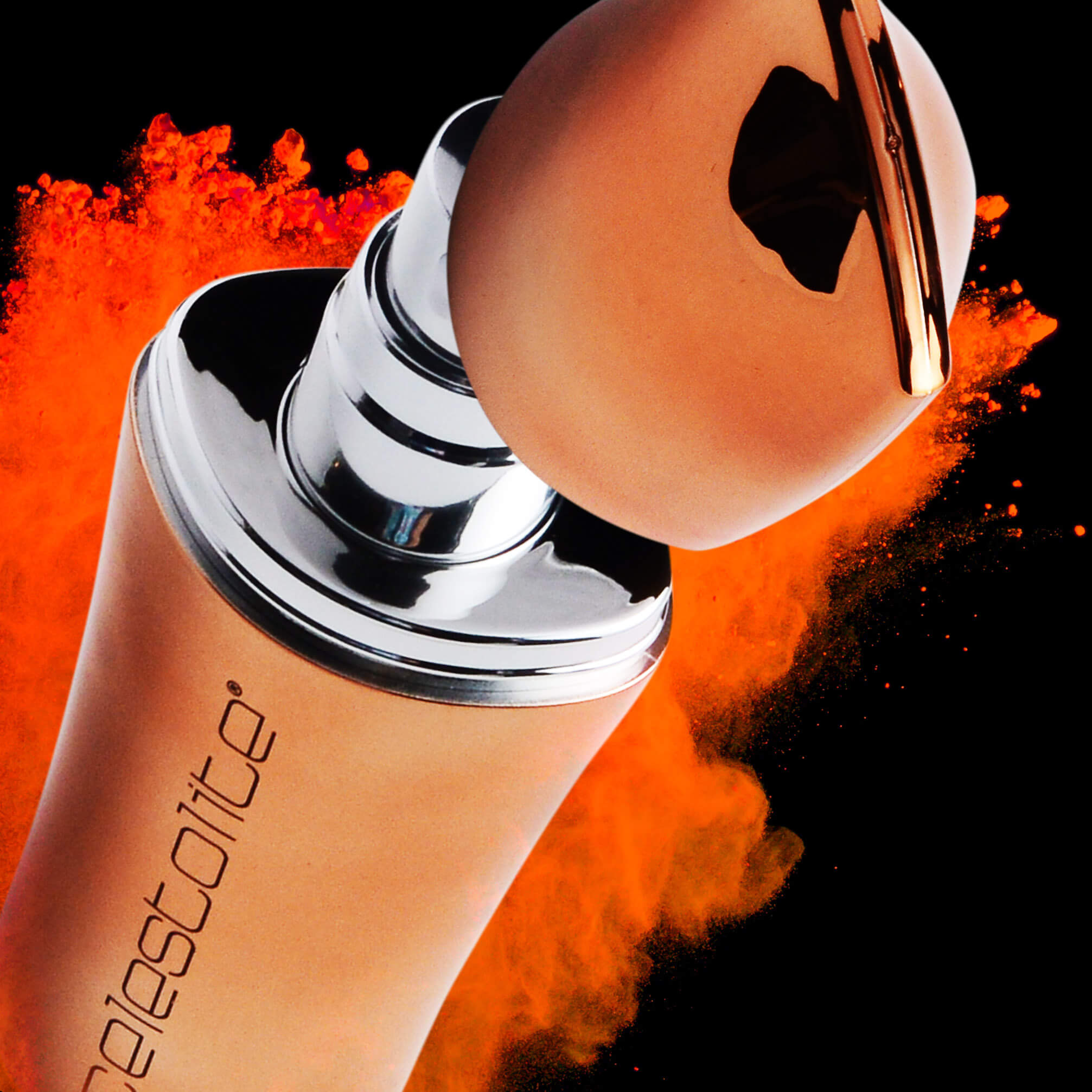 The Celestolite Mars Stellar Serum is super smooth and glides easily along the skin. It's a terrific first step to boosting your moisture levels after cleansing your face.
One of the first ingredients in this serum is glycerin, a cult-favorite for hydration in the skincare world for decades. 
It also has sodium hyaluronate, a derivative of hyaluronic acid. It has a lower molecular weight than the latter, so it makes penetrating the epidermis to reach the deeper skin layers. That means sodium hyaluronate is more hydrating — perfect for those with extremely dry skin.
Glycerin and sodium hyaluronate are both humectants. That means they have moisture-binding properties. This is excellent for uber-dry skin that needs a little extra help with hydration.
Use 1-2 drops of this serum all over your face daily for the best results.
Seal in All the Hydration with the Mars Stardust Cream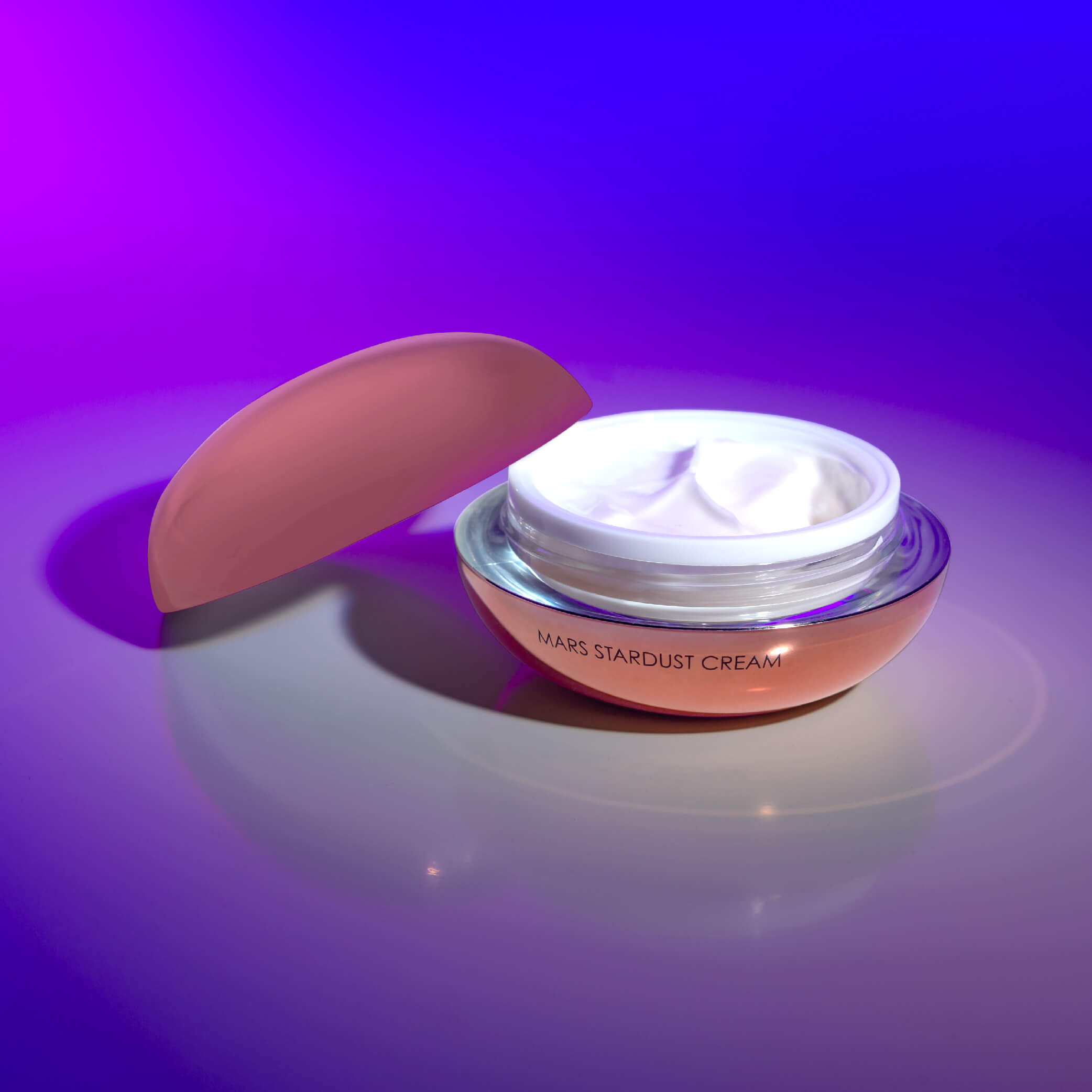 Next up, we have the Celestolite Mars Stardust Cream. This is a thick and rich night cream that can seal in all the hydration from your serum step. It's packed with vitamins and botanicals that soothe, hydrate, and rejuvenate the look of your skin, transforming its appearance from tired and dry to lively and dewy.
This collagen-rich cream is infused with vitamin A in the form of retinyl palmitate. This is a combination of palmitic acid and retinol that reduces the visibility of premature skin aging.
It also has sodium hyaluronate to attract more moisture into your skin. This eliminates excessive flaking and peeling — a huge problem when it comes to dry skin. Sodium hyaluronate also works to prevent the appearance of wrinkles and fine lines from developing.
This cream is also enriched with caffeine, which is excellent for diminishing the appearance of puffiness, making your skin look calm and tight. This is especially beneficial for tired-looking undereyes.
You can check out the Celestolite Mars Stardust Cream when you buy the entire Mars Magnetic Collection bundle!
Pamper Your Skin with the Mars Anti-Gravity Mask's Holy Grail Ingredients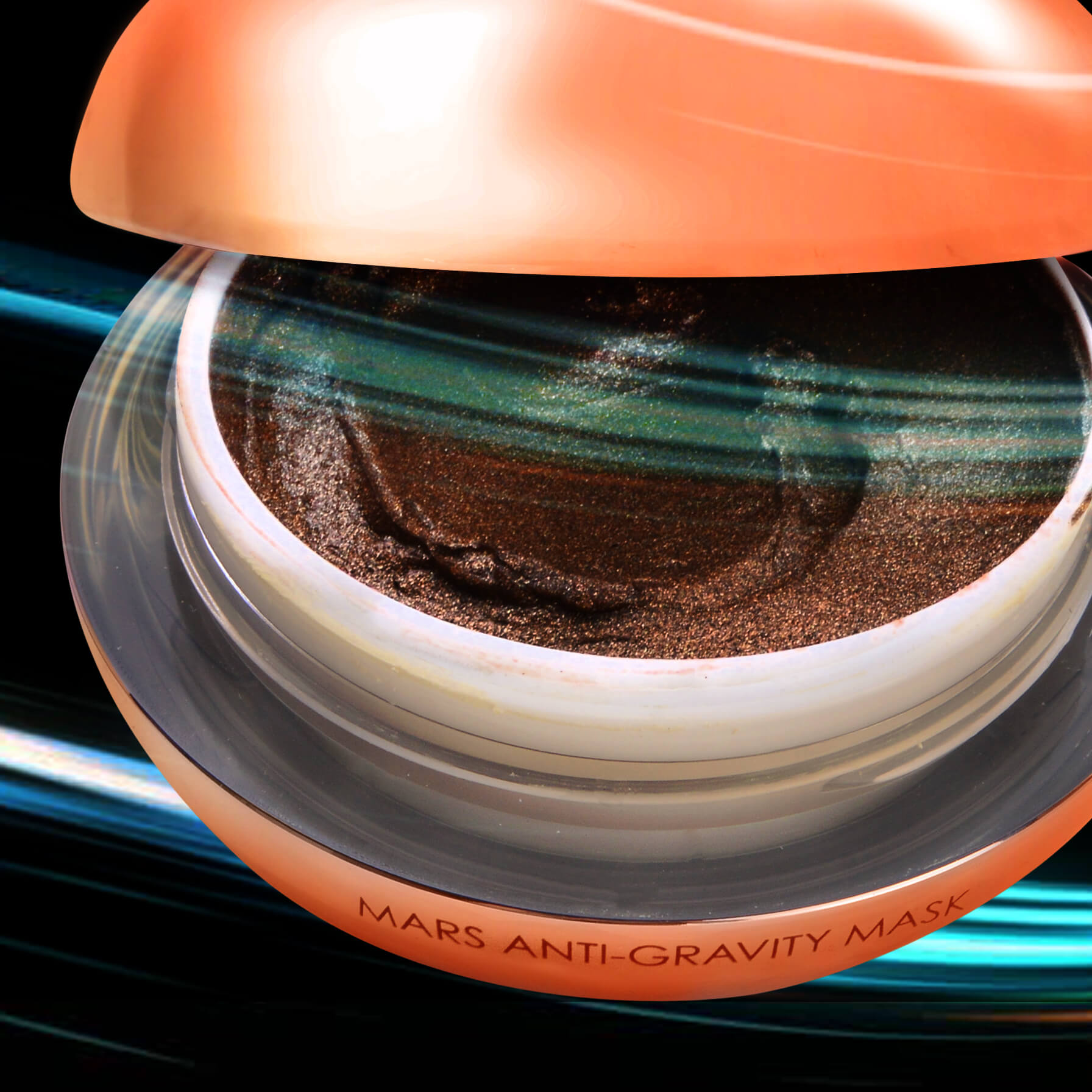 If there's only one product you can buy from the collection, it should be the Celestolite Mars Anti-Gravity Mask. It has a plethora of moisture-boosting botanicals and oils to replenish the feel of your dry skin, as well as minerals and lavish powders to give it a youthful and extra luminous glow.
From hemp seed oil to resveratrol to coconut oil, this formula is packed with ingredients that your dry skin will love.
If your dry skin lacks a pretty glow, don't fret. This mask also contains opulent minerals like mica, gold, and fine diamond powder. These three work together to give your appearance a brilliant luminosity and radiance.
To use the magnetic mask, apply a small amount of it on your skin. Spread it out into a thin layer. After letting it sit for a few minutes, move the matching magnet very close to your skin, allowing it to lift away the mask from your face. All that's left will be the fine, moisturizing oils. You can then massage these into your face and neck.
Diminish the Look of Aging with the Mars Wrinkle Correcting Solution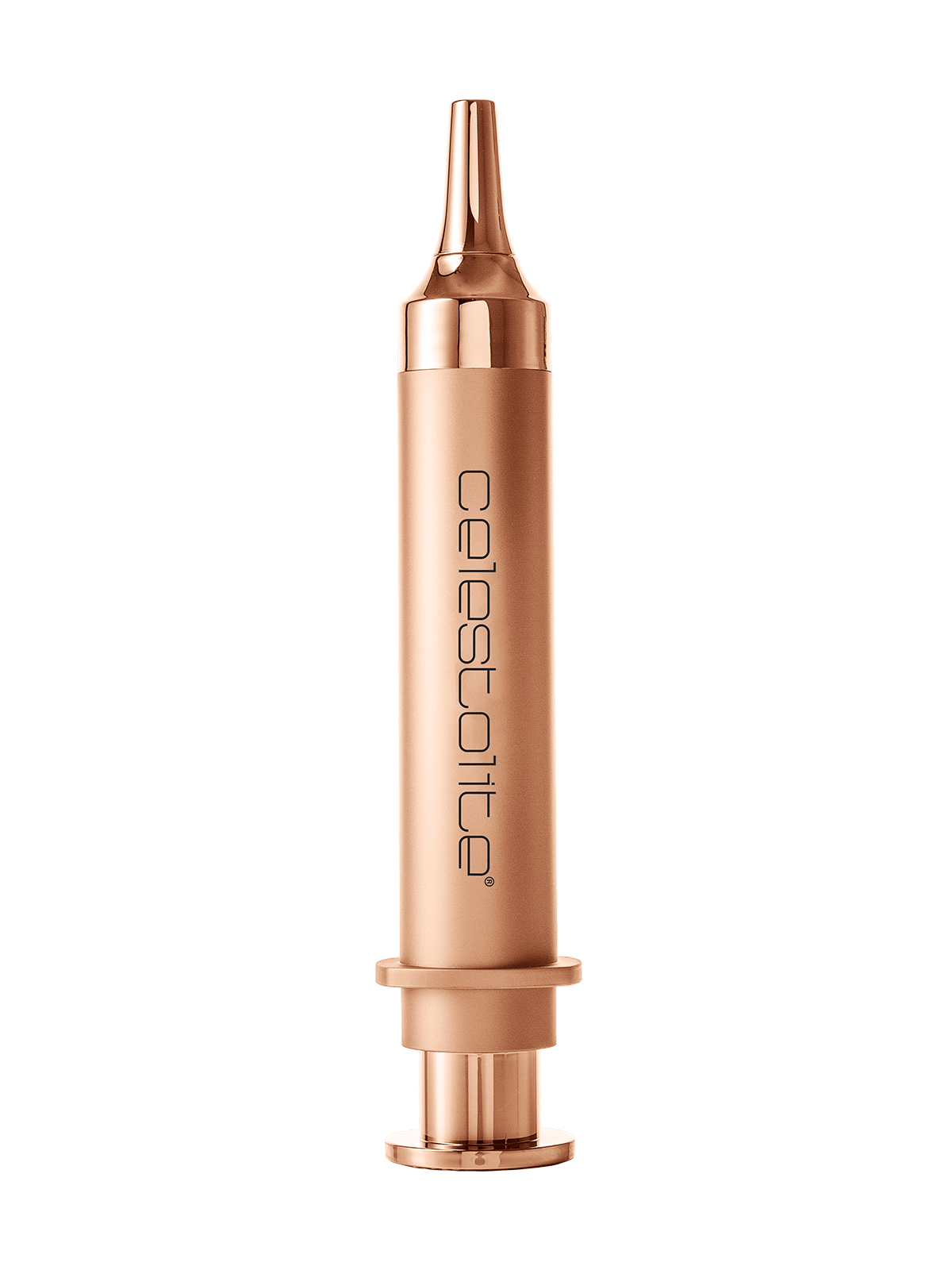 The Celestolite Mars Wrinkle Correcting Solution will help to immediately diminish the appearance of fine lines and wrinkles.
This fast-acting formula is made up of a potent blend of caffeine, peptides, sodium hyaluronate, and vitamin E. All these boost the look of hydration and volume in your skin. This will transform dull, dry, thin-looking skin into a complexion that looks fuller, tighter, and bouncier.
This is a great product to use for special occasions. Those times when it's extra important to look your best and you need to give your skin a hand to look firm and youthful.
Elevate Your Skincare Routine with LED Infrared Technology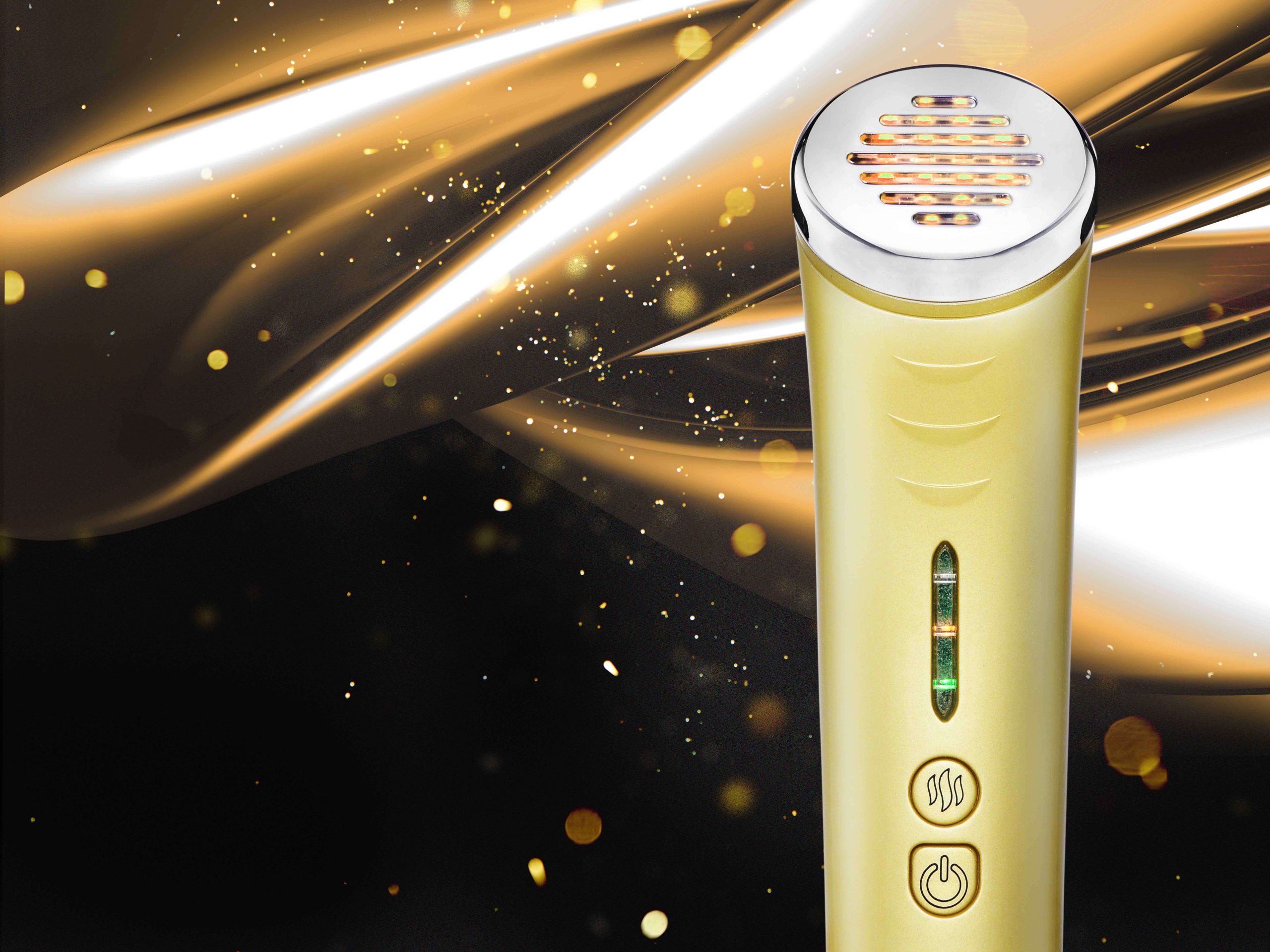 Take your moisturizing routine up a notch by prepping with the Jelessi Torche V2+ when you get this special edition of the Mars Collection. This innovative torch emits low-wavelength red lights. This will help address skin issues like the appearance of wrinkles.
The red light can also help your skin absorb products better. That's why it's such a great accessory to use right before you go in with your Celestolite Mars products. Glide this device for 5-10 minutes across your freshly cleansed skin. Then, apply your serum and cream to help your skin drink up every ounce of goodness.
Why Using the Celestolite Mars Magnetic Collection as a System is Ideal
Each product in the Celestolite Mars Magnetic Collection is independent of the others. Each can stand alone in your beauty regimen. But while they're effective without the rest of the set, you'll be able to maximize all the benefits if you use them as a system.
You want each product in your routine to be high-quality. You can't just use a high-end serum with potent botanicals and actives only to follow it up with a substandard moisturizer that might not be able to lock in all that hydration afterward, right?
Collections like these are designed to work in harmony. They have tons of common ingredients, and ones that complement each other too. Using all the Celestolite Mars products together gives you the best chance at getting the most hydration possible to quench your dry skin's thirst.
Other Ways to Always Keep Your Skin Hydrated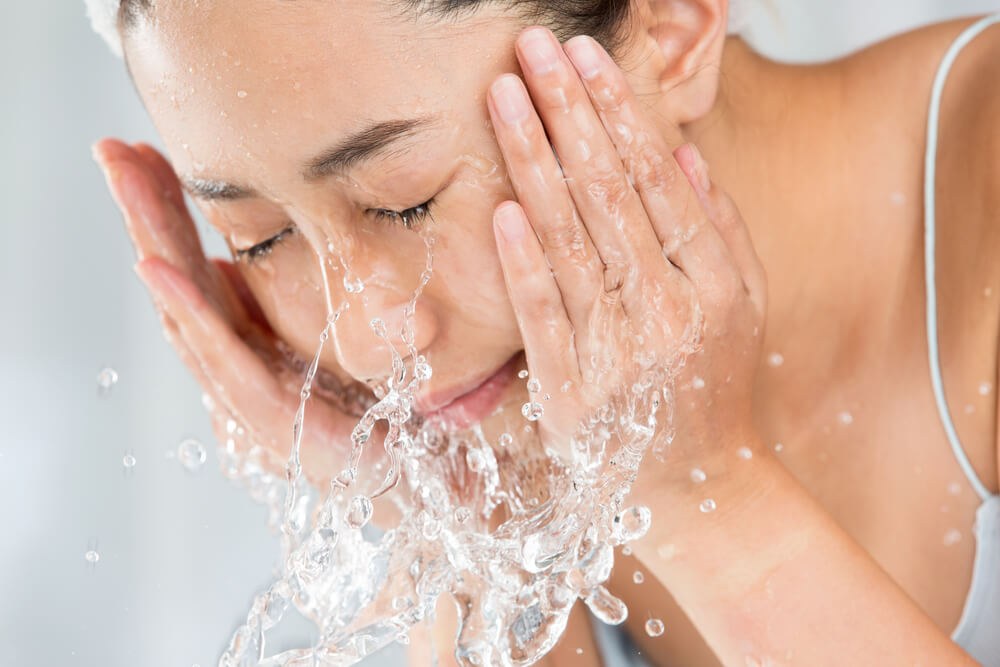 Although the Celestolite Mars Magnetic Collection is ultra-moisturizing, the truth of the matter is that you can't simply rely on these products to keep your skin moisturized at all times. Here are a couple of other things you can adapt into your beauty regimen and lifestyle to keep your dry skin quenched:
Switch to a gentler facial cleanser: Washing your face with a harsh cleanser can be disastrous. It can strip your skin of the few natural oils it produces to moisturize your skin throughout the day. Instead, trade up for a hydrating cleanser without the overly strong surfactants.
Stay hydrated by drinking water: Drinking at least eight glasses of water per day isn't just good for the skin, but the whole body, too. Research has shown that if you drink tons of water every day,

your skin's dermal layer thickens.

This allows it to look smooth and hydrated for longer.
Use a humidifier when you sleep at night: Humidifiers do more than make your bedroom smell nice. They also disperse moisture back into the air, making your environment less dry. This helps improve your skin's moisture levels even as you catch those Zs after a long day. Plus, if your skincare routine is rich in humectants like glycerin, aloe, and hyaluronic acid, they'll absorb the moisture from the air and draw it into your skin for added hydration.
Conclusion
Hydrating your skin is one thing, but pampering it with fine, top-quality ingredients is another. Next time you're looking to boost your skin's moisture levels to get rid of the appearance of flakiness and dullness, look no further than the Celestolite Mars Magnetic Collection.
With fall and winter just around the corner, it would be a terrific idea to build up your skincare arsenal with these rich and moisturizing products. You can kiss the look of rough, flaky skin goodbye and finally say hello to a smooth, luminous, and happily hydrated appearance!