Fall is coming, and that means pumpkin spice lattes, Halloween, and sweater weather. Sounds enticing, right? Well, not quite.
You may find yourself having to contend with dry skin because of the lack of humidity and the colder climate. Autumn's cooler temperatures and lower humidity levels are a recipe for transepidermal water loss, eczema, rashes, and even psoriasis.
That's why autumn is a great time to reevaluate your skincare regimen with Celestolite. Different seasons require a slight tweak to your routine to enable you to achieve glowing skin. We believe that skincare should be approached seasonally so that you get the best of what your products have to offer.
Looking for a skincare routine that's out of this world? Enter, Celestolite.
Celestolite is a high-end skincare line that prides itself on using the powdered meteorite as a signature ingredient in every collection. Meteorites contain a variety of minerals, including calcium, magnesium, and iron. Meteorite powder's mineral-rich composition makes it an excellent topical skin care ingredient. Combined with other potent ingredients, a Celestolite skincare routine can help prevent signs of aging, fine lines, loss of moisture, and even combat sagging.
Besides that, Celestolite products have a pretty cool aesthetic too, so you can bet they'll look great on your vanity.
Keep reading to find out more about how you can build a routine that focuses on skincare for fall.
Take Care of the Skin on Your Body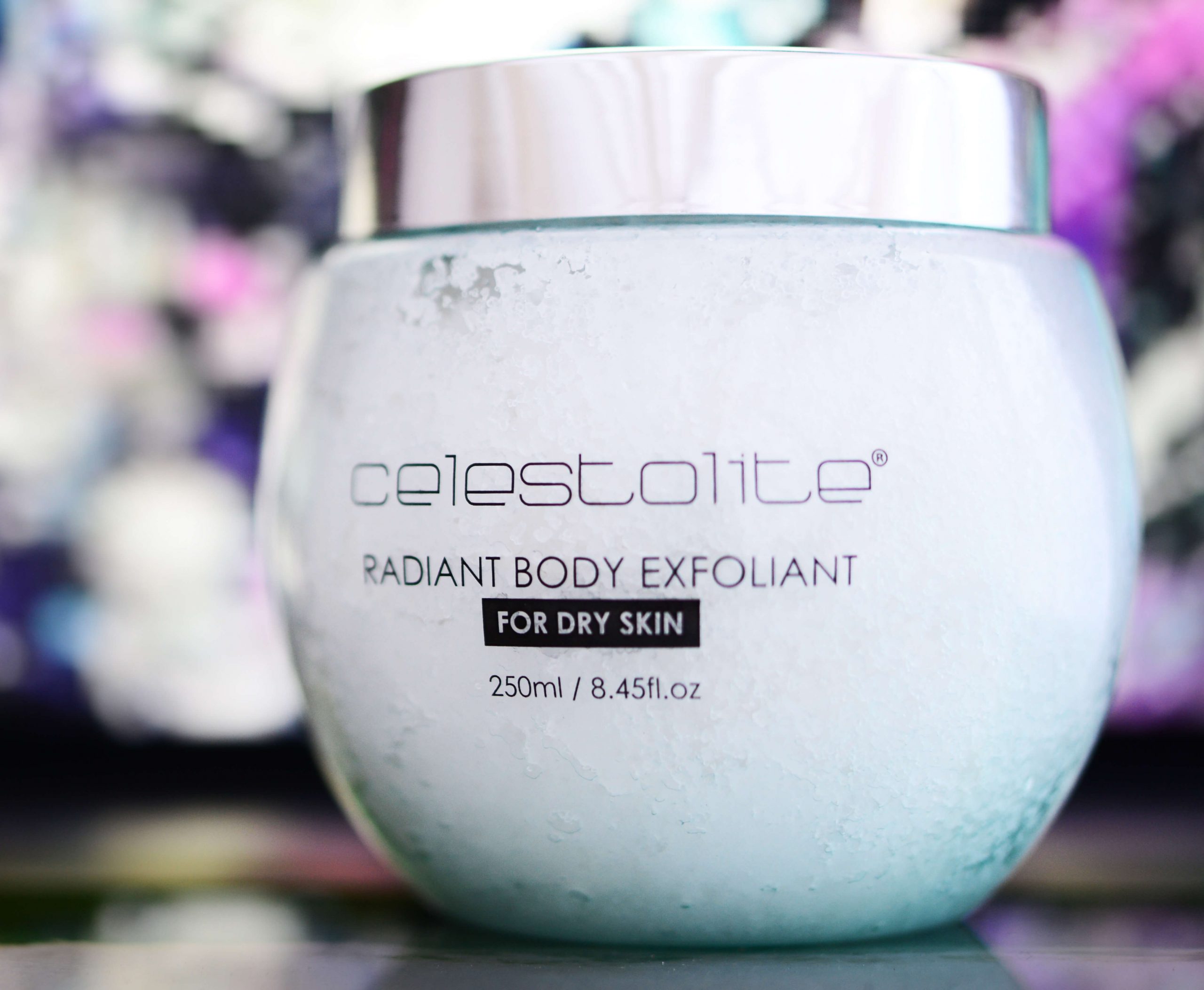 Your skin is the largest organ you have, so prevention is always better than cure.
The same rules for facial skincare also apply to your body: cleanse your body daily, choose your products carefully, and avoid using hot water in the shower or bathtub.
A great routine that will help your skin would be to cleanse, exfoliate, and moisturize. Here at Celestolite, we've got your back, so we recommend our bestselling Radiant Body Exfoliant for a great exfoliating experience that will help rid your body of excess dead skin.
Why is exfoliation so important? Dry, flaky dead skin is removed during exfoliation, revealing the soft, supple skin beneath. In addition, exfoliating can prevent dirt and bacteria from accumulating over time and clogging your pores.
Because salt has antibacterial properties, it can help to keep your skin free of bacteria and reduce itching. While exfoliating, the abrasive friction between salt and skin also helps to increase blood flow.
Here's how you can use Celestolite's Radiant Body Exfoliant as part of your skincare for fall: 
Using the Radiant Body Exfoliant
To keep your skin soft and smooth from head to toe, use this body scrub two to three times per week and just follow these steps:
Soak your skin in lukewarm water for 5-10 minutes.

Start at your toes and work your way up to your neck by applying the scrub in circular motions while the water is still running.

Keep the pressure light at all times.

Rinse your body clean.
Don't forget, moisturizing is also very important, which is why you should top your shower routine off with the Celestolite Revitalizing Body Butter.
Is there a right time to apply a body lotion?
Yes, after taking a shower! According to dermatologists, your skin contains the most moisture when it's wet, and that's when moisturizers work their best. After taking a shower, water evaporates quickly from your skin, leaving it feeling parched. Applying a body lotion or butter as soon as you step out of the shower will help to keep moisture in your skin for longer.
Avoid Stripping Cleansers – Opt For Sulfate-Free Formulas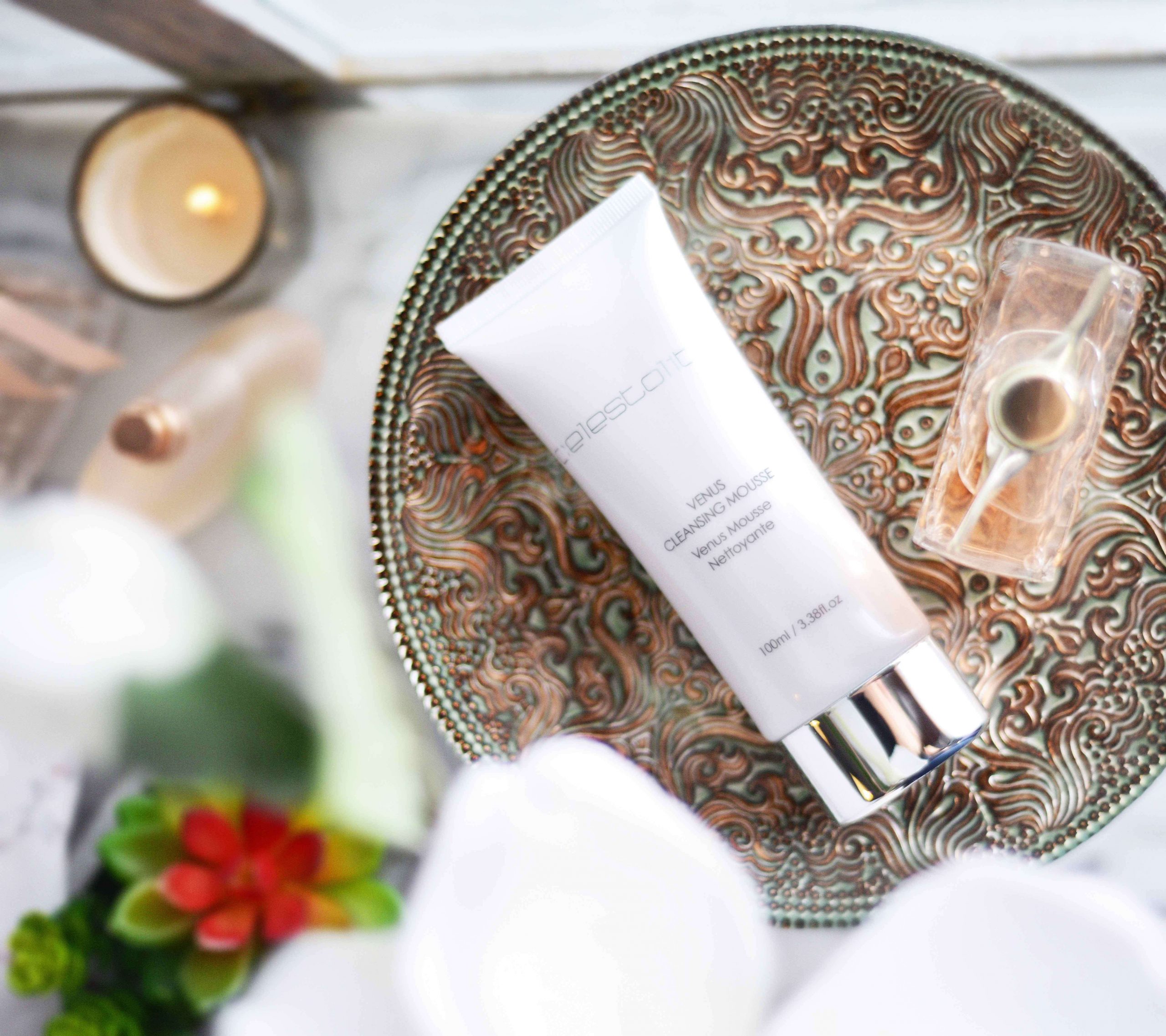 Your skin is drier during the colder months because there is a lack of moisture in the air. This is why replenishing your skin's hydration level is key when it comes to skincare for fall.
Dry skin is sensitive, so stripping your skin of its natural oils is a big no-no. One mistake that people commonly make is using harsh cleansers to wash their faces. However, this only exacerbates dry skin, leaving you with that uncomfortable, taut feeling.
Your skincare regimen would be incomplete without facial cleansers. For the most part, face cleansers aim to remove grime and sebum buildup from your skin without irritating it further.
When rinsing your face, go for cleansers that do not contain sulfates. Celestolite's Estrella Cleanser Mousse has a creamy texture that will wash away dirt and impurities for a more radiant, clearer complexion. The best part about this cleanser is that it doesn't contain sulfates. It also has a high glycerin content, making it a luscious face wash that will effectively remove dirt without stripping your skin's natural oils.
Cleansing your skin is an integral part of skincare. Doing so can maintain your skin's PH balance, prevent breakouts, and help your skin absorb other products more effectively.
Top 3 Cleansing Tips 
Here are some of Celestolite's favorite tips and tricks to follow to cleanse your skin properly:
Before going to bed, make sure your skin is clean. If you don't cleanse your skin before bed, you'll get breakouts, so do it every night.

When rinsing off your cleanser, use lukewarm water. Your skin dries out when exposed to hot water.

Don't scrub your skin too hard as it can cause irritation.
Opt For Gentler Actives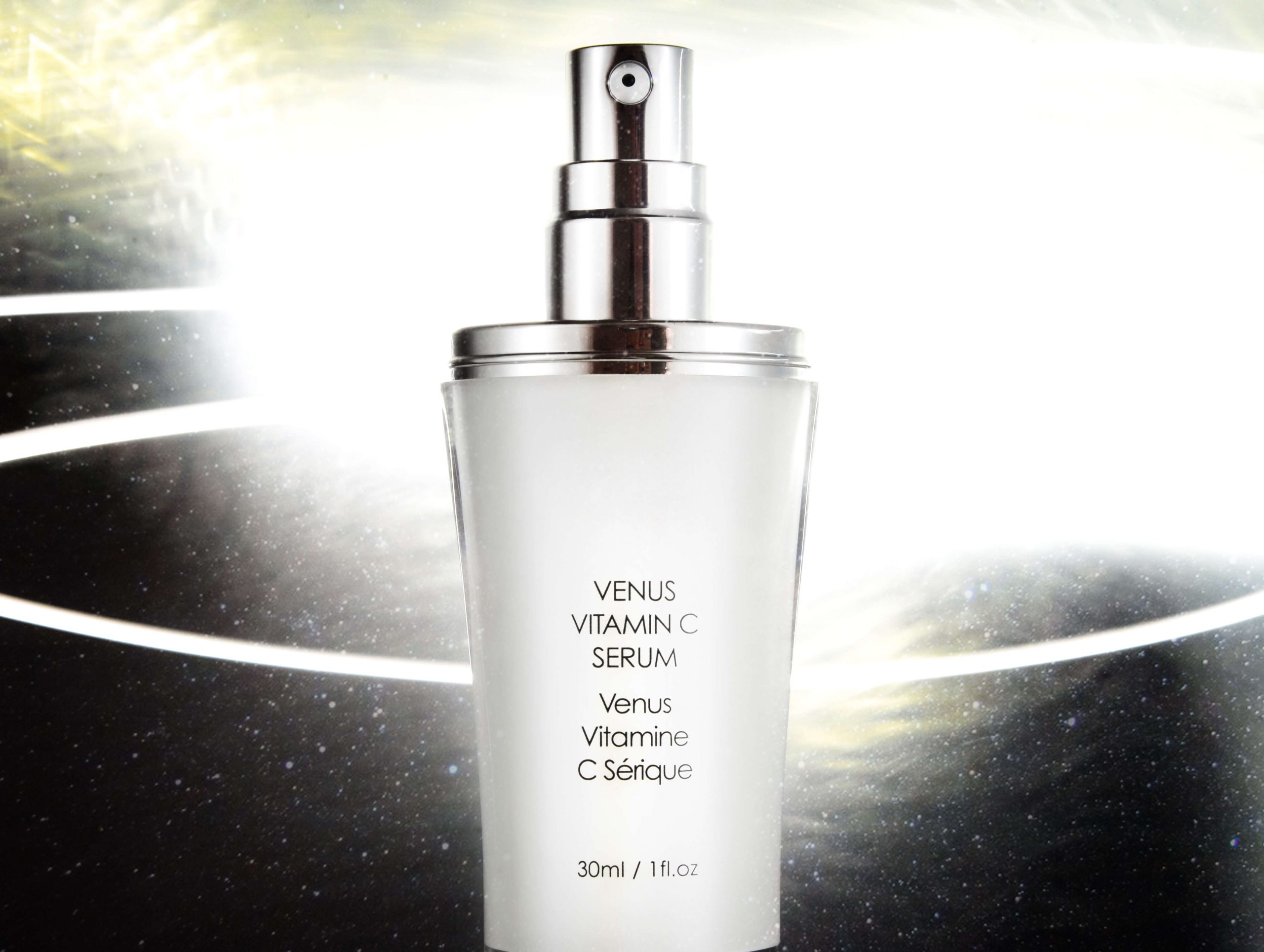 As we all know, cooler weather is harsh on the skin. Dry air is produced by cold temperatures and low humidity, which pulls moisture away from the skin. This condition can be exacerbated by autumn winds and dry indoor heat, resulting in cracked and bleeding skin – yikes!
Using actives in a cold climate may damage your skin barrier, further irritating your skin and exposing it to infection and over-exfoliation. Because of the increased oiliness of the skin, humidity and mild temperatures usually mitigate the irritating effects of topical retinoids and exfoliants.
Instead of acids, try opting for products infused with Vitamin C. Celestolite's Estrella Renewing Vitamin C Serum is ideal for skincare for fall. Fine wrinkles and dark spots appear to dissolve and fade away as this silky serum is loaded with powerhouse ingredients, giving your skin a fresh glow.
Vitamin C is a heavy-duty antioxidant with many benefits. It works more effectively in the cooler months by combating SPF rays that aren't totally protected by sunscreen. Additionally, it helps to balance pigmentation, increases collagen formation, and gives you a more even complexion.
The best part about this product is that it contains Vitamin E, which is a great ingredient to combine with Vitamin C. Vitamin C and E serums, or treatments containing both, give your skin twice as much antioxidant protection against free radicals and UV damage than just vitamin C alone.
Use Thicker and Richer Moisturizers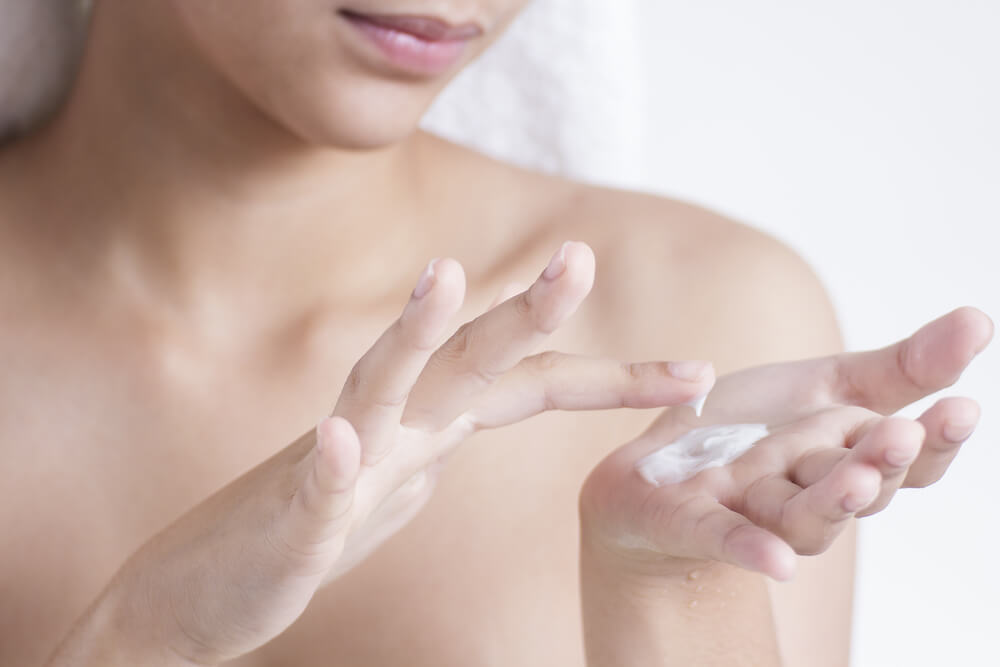 Environmental changes make switching to a heavier moisturizer more critical. Your skin isn't able to retain as much moisture as it did in the warmer months. Adding additional hydration and aiding in its retention are two ways to make up for moisture loss.
That's why you may have to make the switch from your lighter summer moisturizer to a thicker moisturizing formula, depending on your skin type.
It's also important that you stick to a regular moisturizing regime. To retain healthy skin cells and keep them safe from irritation, regular moisturizing is critical. 
Celestolite's Estrella Night Cream is the perfect moisturizer for your skincare for fall. It will help restore your skin while you get some of that much-needed beauty sleep. Enriched with the goodness of shea butter and glycerin, this thick night cream will nourish and deeply hydrate the layers of your skin overnight, leaving your skin looking supple and glowy in the morning.
One of the star ingredients in this Celestolite formula is shea butter. Shea butter can be used as an occlusive moisturizer because it absorbs moisture and forms a moisture-sealing barrier on your skin. The stearic, palmitic, and linoleic acids in shea butter aid to build the skin barrier and seal in moisture. Linoleic acid in particular is effective in the treatment of dry skin because it increases skin hydration and has anti-inflammatory qualities.
The next skin-loving ingredient in this product is glycerin. Glycerin is a humectant, a sort of moisturizing agent that draws water from the deeper layers of your skin and the air into the outer layer of your skin, perfect for those with skin that's on the drier side.
Load Up on Hyaluronic Acid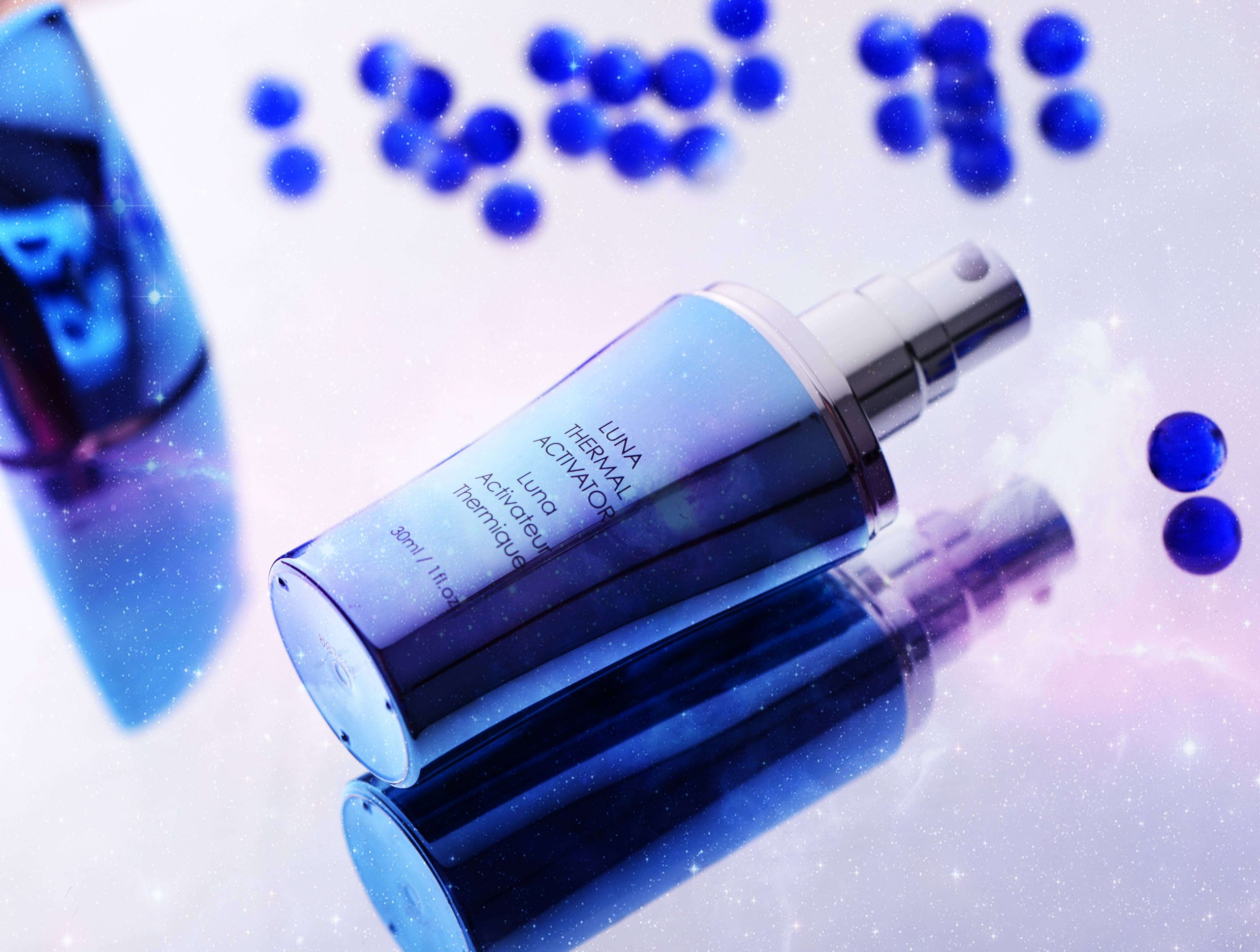 Hyaluronic acid is no stranger to the skincare-sphere, and there's a good reason for this. It's a great addition to your skincare routine for fall because it traps water in your skin and binds that water to collagen.
Want dewy, bouncy, plump, and hydrated skin? Well, hyaluronic acid's your answer!
This ubiquitous ingredient is found in most skincare products – from face masks to serums and even cleansers. Hyaluronic acid is every skincare lover's go-to.
If you're wondering why hyaluronic acid is an essential ingredient, here's the reason…
Since our skin is the largest organ in our body, it can absorb up to 60% of the ingredients we apply to our skin topically. What's great about hyaluronic acid is that it penetrates our skin quickly, so your skin can absorb this skin-loving ingredient almost instantly upon application.
While your skin naturally contains collagen and hyaluronic acid, these components decrease as you age, so it's important to supplement your skin with ingredients like these through your skincare routine.
Hyaluronic Acid Products to Add to Your Fall Skincare Routine
One product that's suitable for skincare for fall is the Luna Thermal Activator by Celestolite.
It comes complete with glycerin, hyaluronic acid, and peptides. This is the ideal combination of ingredients to boost your skin's hydration levels.
Amino acid peptides serve as the building blocks for proteins like collagen, elastin, and keratin, by acting as short chains of amino acids. These skin-building proteins give your skin elasticity, strength, and suppleness. 
Another product that you can incorporate into your skincare routine for fall is the Jade Spectra Phyto Silk serum.
Besides hyaluronic acid, this serum is infused with botanical extracts, collagen, vitamins A and E, and even rosemary extract. This delicate blend of potent ingredients will make your skin glow during these cooler months.
Got Sensitive Skin? Get More Collagen-Infused Products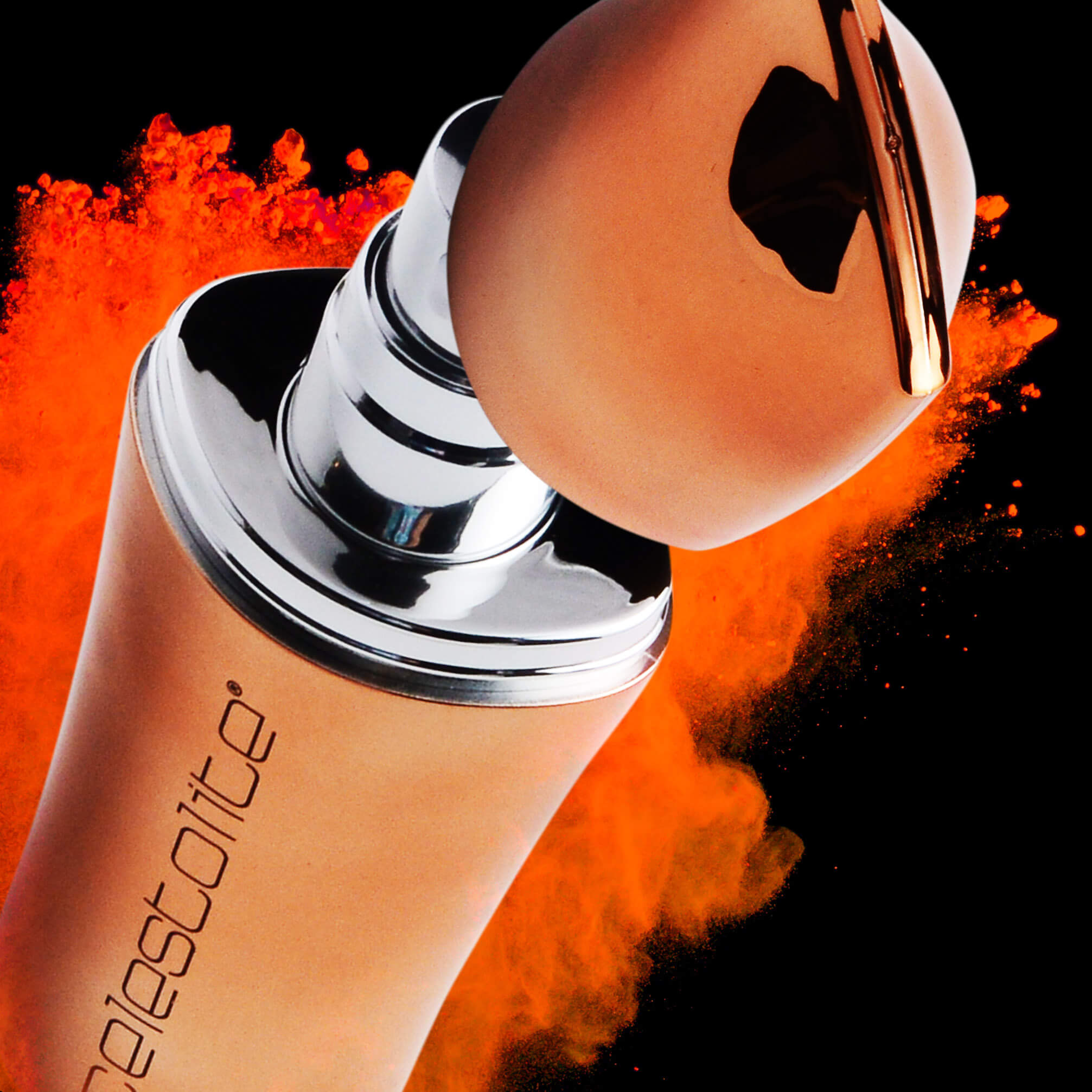 If you've got extremely sensitive skin, you might face a little more trouble during autumn when the weather is colder. That's why it's a good idea to incorporate collagen into your routine.
Collagen-rich skincare products can improve dry, damaged skin. Collagen helps to reduce dryness and makes the skin smoother to the touch by hydrating it. Besides that, collagen can also improve skin elasticity and reduce signs of aging.
The Mars Stellar Serum by Celestolite contains the goodness of collagen, rich botanical extracts, and peptides to aid with rebuilding your skin. This serum boasts palmitoyl tripeptide and palmitoyl hexapeptide, fatty acid-linked synthetic peptides that can help repair apparent skin damage while also strengthening dry skin.
Summary
All in all, skincare for fall doesn't have to be complicated. Celestolite has got just what you need to get that glowing complexion you've always wanted, from cleansers to moisturizers and serums.
Get your skin prepped for sweater weather with Celestolite products. You won't have to worry about dull, uneven, and dry skin, even when the temperatures drop, because, rest assured, Celestolite has got your back!