Do you need a nourishing body lotion? Or should you opt for a revitalizing body butter? 
Moisturizing is a key step in any beauty routine. Whether during summer or winter, keeping your skin moisturized is essential to its health. 
Why? 
Moisturizing combats one of the most dreaded skin foes: dry skin!
The thing is, picking the right product can be confusing. Body care aisles in stores show a wide range of items promising to moisturize your skin. If you're confused about whether you should choose a nourishing body lotion or revitalizing body butter, don't worry.
We at Celestolite have done the research just for you. 
Continue reading below to find more information about these two products!
The Importance of Moisturizing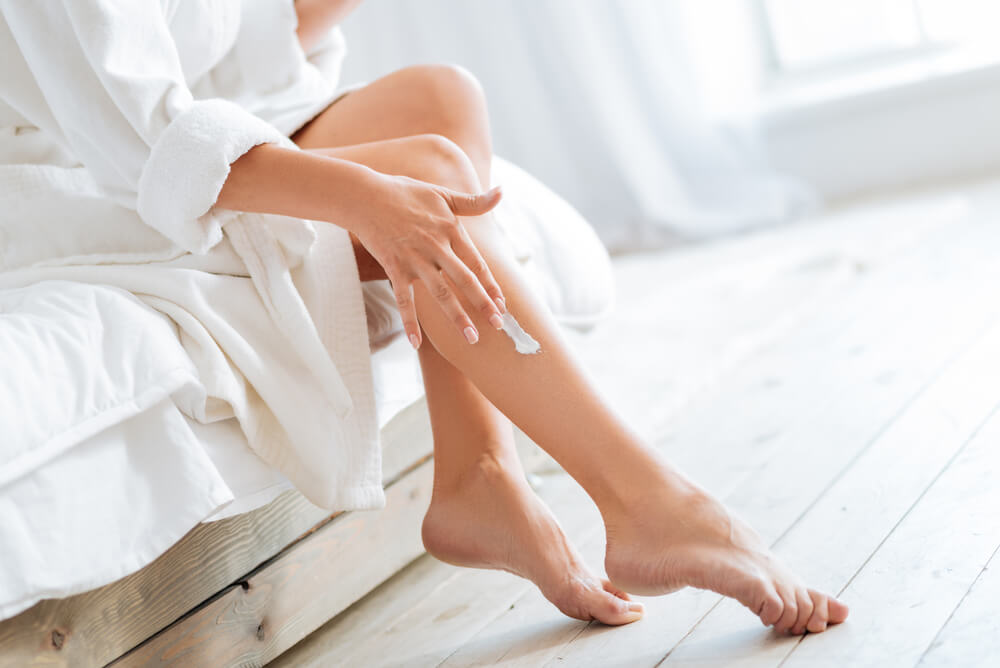 Here's one thing you should know about dry skin:
It can occur in any season.
During the winter, we experience a drop in humidity levels. Due to the cold and dry air, the water in your skin tends to evaporate more quickly, leading to dry and flaky skin. 
However, some people still suffer from dry skin even in the summer. Several factors during this season also contribute to the lack of moisture in your skin, such as:
Prolonged exposure to the sun 

Staying in air-conditioned rooms 

Shaving

Bathing and swimming
The good news is:
You don't have to suffer from dry skin forever!
If you suffer from persistent dry skin, your dermatologist can help you. Don't neglect to set an appointment with them, as your symptoms may be a sign of an underlying skin condition. 
But in general, dry skin is a preventable condition. For most people, regular use of moisturizing products is enough to keep their skin from becoming dry. 
The question is, which product should you reach for? 
It depends on your skin type and needs. 
To help you figure out which one is right for you, let's go through the difference between body lotion and body butter.
What is Body Butter?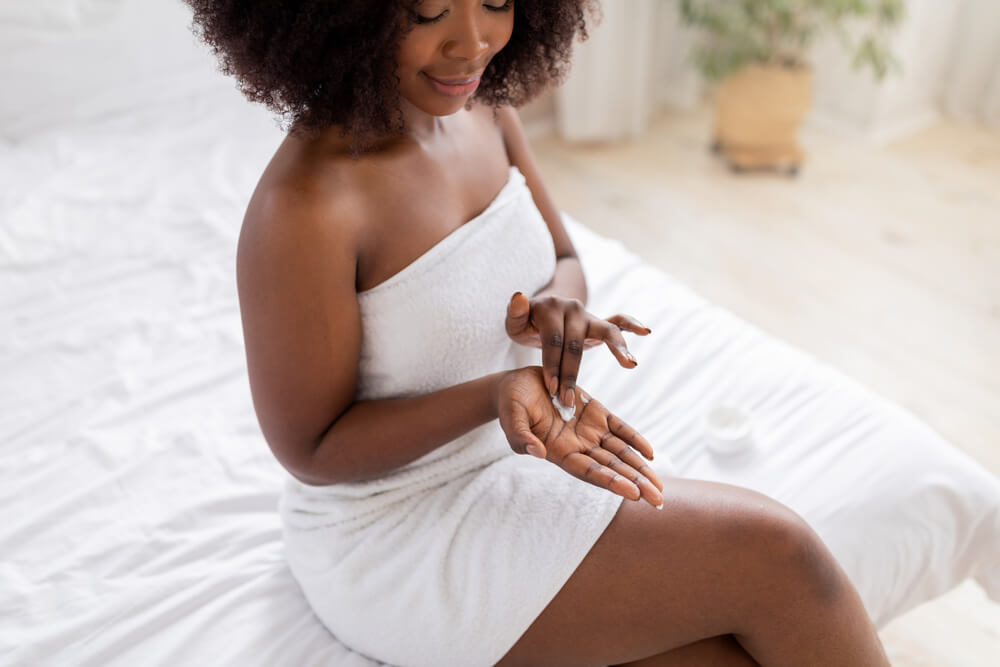 If you're a skincare junkie, you've probably stumbled upon the term "body butter" many times. 
Its popularity comes with good reasons!
Body butter is a moisturizer that has deeply hydrating properties. It has a thick and creamy consistency, much like the butter that we use for cooking. 
This thickness is effective for battling dry skin. If your dry skin feels especially rough, body butter can help you. Body butter is an intense moisturizer formulated to nourish and care for your skin!
What makes body butter so special? 
The answer lies in its most common main ingredients, including: 
Shea Butter
Shea butter is a fat extracted from the nuts of shea trees native to South Africa. This ingredient has been used in the cosmetic industry for centuries! Skin experts harness it for its high concentration of vitamins and fatty acids – both of which are superb at keeping the skin moisturized.
Cocoa Butter
Cocoa butter is rich in vitamin E and other natural antioxidants. 
The best thing about this ingredient? 
It doesn't stop at hydrating your skin. Cocoa butter also has the ability to soothe your skin from conditions such as eczema and dermatitis. 
Mango Butter
Another body butter star, mango butter is also rich in fatty acids! Plus, it is also an abundant source of vitamin E and vitamin C. As a natural emollient, this ingredient can help soften and soothe even the driest of skins.
What are the Benefits of Body Butter?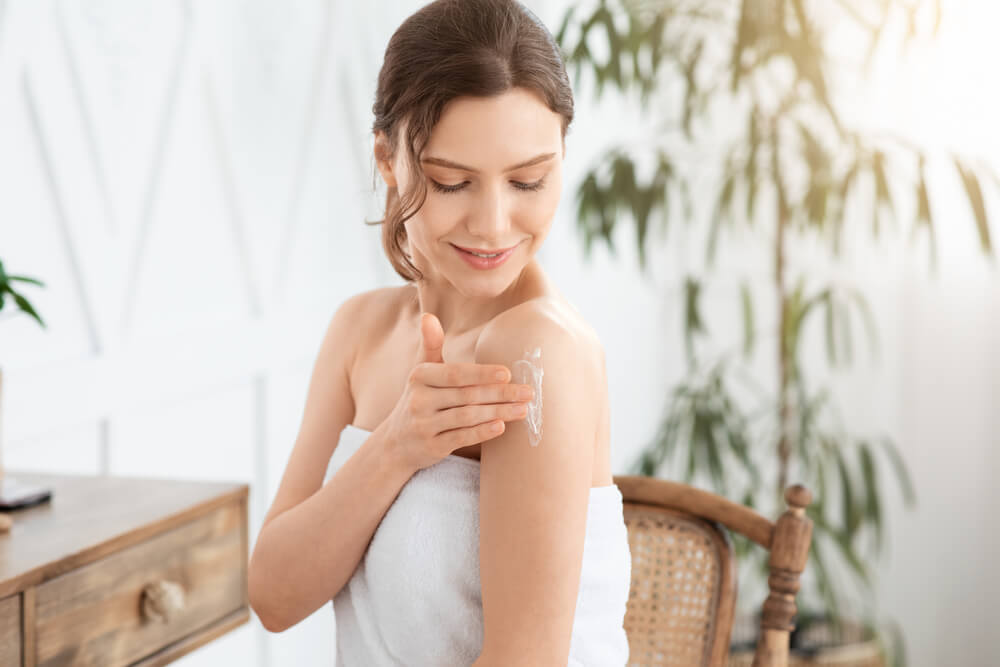 To enlighten you a bit more about whether you should pick body lotions vs. body butter, let's take a look at the latter's skin benefits:
Deep Hydration
Body butter can penetrate deep into the skin. They go beyond your skin barrier to deliver moisture and nourishment. If you're having a hard time achieving irresistibly smooth and healthy-looking skin, then a revitalizing body butter may be your best bet!
Long-Lasting Moisturizing Action
This skincare powerhouse can effectively deliver long-lasting nourishment to your skin! Due to its rich texture, a body butter's hydrating effect can last for hours, eliminating the need for constant reapplication.
Focused Revitalizing Effect
If you wish to treat a specific area, then a revitalizing body butter is perfect for you. Some of the areas especially prone to dryness are the knees and elbows. For extra intense hydration, give them some body butter love!
So, when you feel like pampering yourself to a spa experience, don't forget to a revitalizing add body butter to your routine. 
Here's a relaxing tip from Celestolite: 
Light some scented candles and take a warm bath. Then, apply body butter all over your skin right after patting yourself dry. 
We promise that your skin and soul will thank you afterward!
Our Favorite Celestolite Revitalizing Body Butter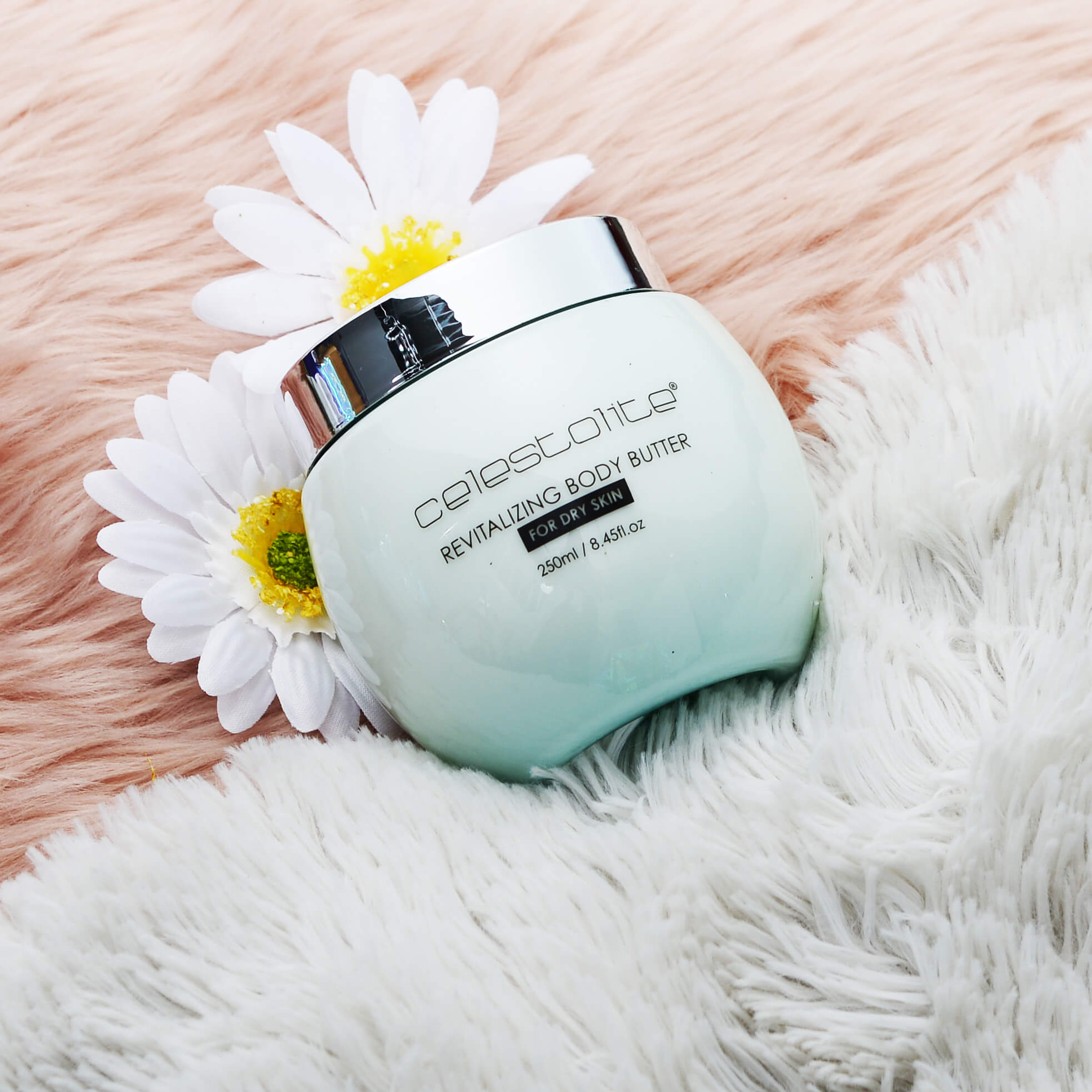 After hearing about the wonders of body butter, we're sure your next question is: 
"Which body butter should I get?" 
If you're looking for radiant and velvety-smooth skin, our answer is the Celestolite Revitalizing Body Butter.
Infused with shea butter, this product is sure to help restore your skin's moisture and luminosity. Just a dab of the Revitalizing Body Butter is enough to quench your skin's thirst! 
Why choose this body butter?
Celestolite products are specially formulated with a signature ingredient: meteorite powder.
At Celestolite, we offer our customers a true "star" experience. What better way to achieve this than infusing some starry magic into our products?
Meteorites are rich in calcium, magnesium, and many other minerals. When processed into powders, meteorites' mineral-rich composition is beneficial for the skin. Researchers have found that when applied topically, meteorite powder yields positive effects on the skin. 
To achieve optimal results, we at Celestolite combine our star ingredient with nature's most effective botanicals. 
You can be sure that Celestolite products work as advertised. 
When To Use The Revitalizing Body Butter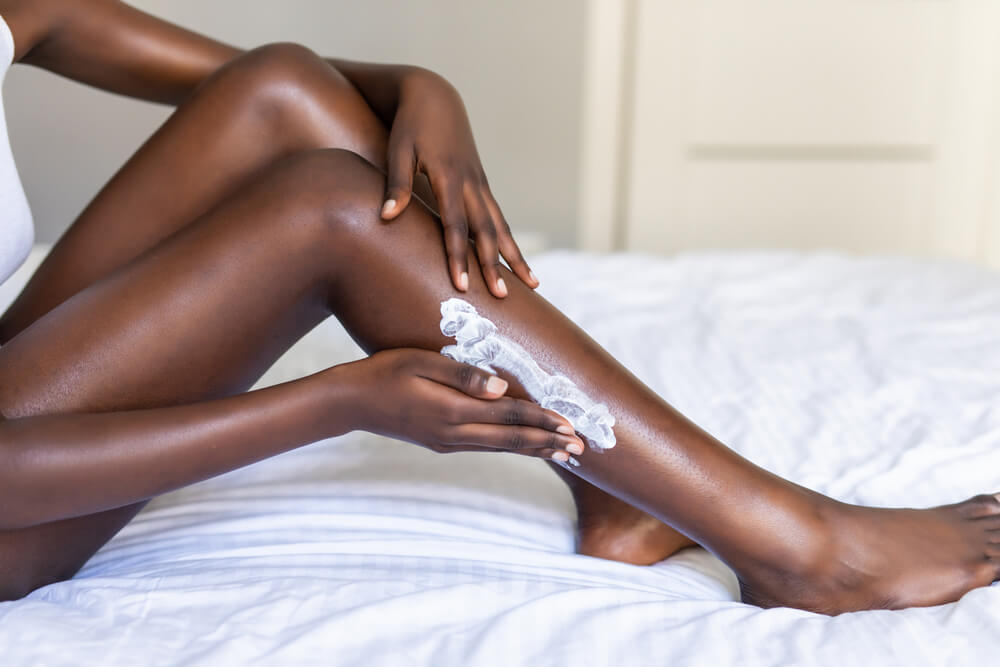 You can use the Revitalizing Body Butter in a multitude of ways. Here are some of them:
After a Shower
Immediately after showering, apply the Revitalizing Body Butter to your skin to deeply hydrate and prevent moisture loss.
Post-Shave
If you shave your legs, applying the Revitalizing Body Butter afterward can help prevent dryness.
For Targeted Moisturizing
To target dryness on specific areas, such as your ankles, knees, and elbows, regularly apply the Revitalizing Body Butter.
If you suffer from extremely dry hands or feet, the Revitalizing Body Butter can be an excellent treatment. Apply a generous amount in the area, and then cover it with gloves or socks. Leave them overnight. Rinse the excess product in the morning, and voilà: beautifully soft and supple skin!
Stretch Mark Prevention
The Revitalizing Body Butter is also a pregnant woman's best friend, as it can help prevent the appearance of stretch marks!
While we're talking about dry skin, don't forget to moisturize your hands! Our favorite Celestolite Hand and Body Cream is smooth, non-greasy, and formulated for all skin types. Trust us, this product will make your hands feel much softer and more inviting to touch! 
Our Revitalizing Body Butter is perfect for people who seek intense hydration. However, some people find it too thick for their liking. If you do as well, you're not out of options!
What About Body Lotion?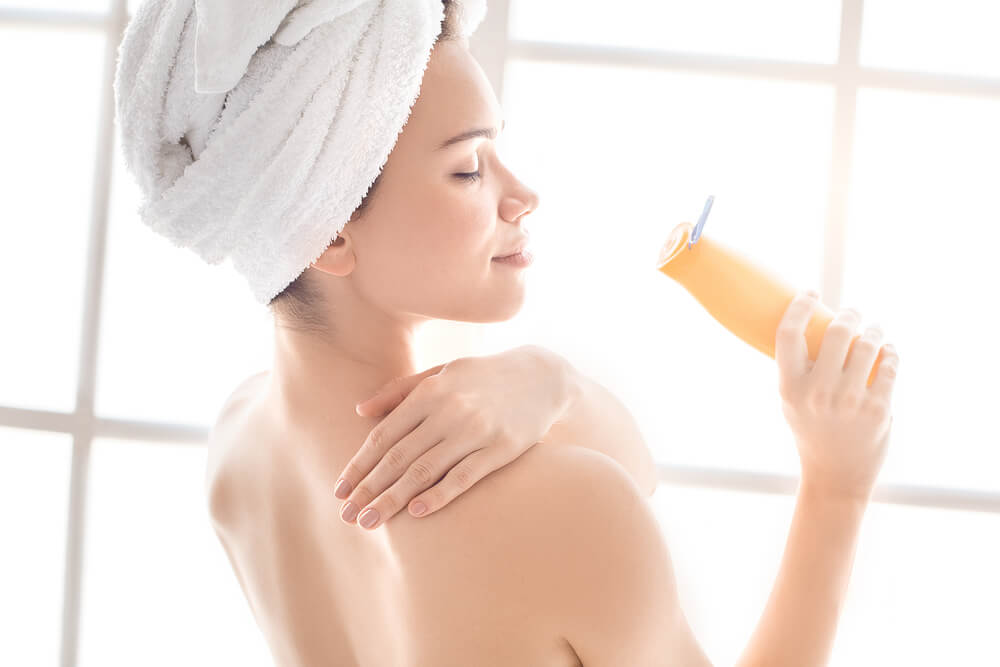 If you're looking for something lighter, then body lotion is the one for you! Lotions have higher water content than body butter, making them more lightweight and easily absorbed by your skin. It has a non-greasy feel, making it the perfect product on hot days.
Body lotions are perfect for everyday use. They are also a good product to use on the go. In the office, but want to moisturize your hands? Grab your body lotion. At a social event and want a quick moisture fix? Make sure to have a lotion handy in your bag.
What's the Difference Between Body Lotion and Body Butter?
Body butter and body lotion are both excellent for skin hydration. They each work their magic to address different skin needs.
Body butter is rich and creamy. They are perfect for those who need intense moisturization. During the winter months, a revitalizing body butter is perfect when you need extra moisture. 
It's also a good idea to use it overnight and let it deeply penetrate your skin. After a long day outside, body butter is great for a moisture boost. 
Meanwhile, body lotions are lightweight and non-greasy. They are good to use as part of your daily moisturizing routine. During humid summer days, body lotion will feel comfortable on your skin. It's also a great product to carry everywhere.
The main difference between the two products is their consistency. Body butter is richer in oils, giving it a thicker quality. On the other hand, body lotion contains more water content, making it more lightweight. 
Each person's skin is unique. But that also doesn't mean that you have to favor one product over the other. 
Instead, listen to your body. 
Grab the product that will suit your skin's needs depending on its condition on a given day. For hot summer days, you can opt for body lotion. For targeted moisturization and in cold winter months, it's best to use a body butter. 
Going Beyond Moisturization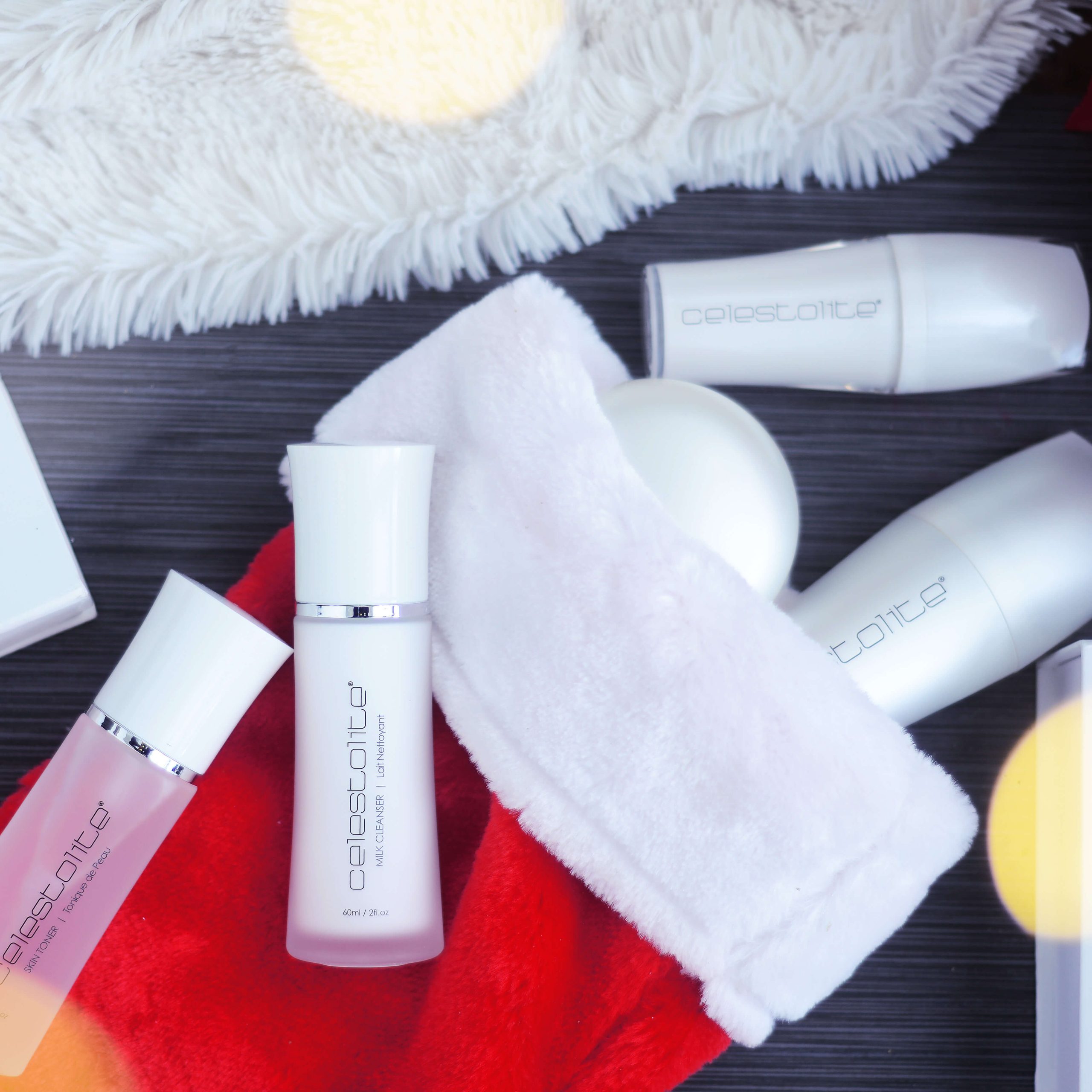 We all know by now how crucial moisturizing is to any skincare routine. 
And that's great, but there are easy ways we can step up our beauty regimen.
That's why we compiled a list of our favorite Celestolite products for cleansing, exfoliation, and more! 
Radiant Body Exfoliant
Exfoliation is an important step to healthy and smooth skin. Luckily, we've got just the right product for that. 
The Radiant Body Exfoliant will help you remove dull and dry skin! With a unique formulation of skin-luminizing oils, this product will exfoliate your skin without stripping it of moisture. 
Venus Cleansing Mousse
The first step to a good skincare routine is cleansing. However, not all cleansers are made equal. Some can make your face squeaky clean but harshly remove your natural oils.
Good thing the rich and creamy Venus Cleansing Mousse will wash away your skin's impurities while keeping it moisturized!  With this cleanser, you can say hello to a brighter and clearer complexion!
Estrella Awakening Day Cream
The Estrella Awakening Day Cream has the combined powers of meteorite powder and sodium hyaluronate. This dynamic duo will provide your skin with long-lasting smoothness. You'll be sure to look forward to new mornings with this lavish cream! 
Estrella Night Cream
Want softer and smoother skin? Grab the Estrella Night Cream! It's lightweight, so it won't feel uncomfortable as you prepare to go to sleep. 
We infused it with shea butter and botanical extracts, ensuring that you wake up to more youthful and luminous skin. When used nightly, you'll see a visible decrease in the appearance of fine lines and wrinkles.
Venus Sensitive Eye Cream
We all want to avoid distressed and puffy eyes. To combat this skin foe, try the Venus Sensitive Eye Cream. It is gentle and lightweight, made especially for your under eyes!
Applying Celestolite products on your skin gives you an out-of-this-world experience, literally and figuratively. Incorporating these products into your pamper routine will help you feel good and look good!
There's more:
Celestolite products make for perfect gifts. If you want to show how much you care for a friend or loved one, you can never go wrong with our Gift Sets. These luxurious skincare finds are sure to make their receiver feel like queens and kings! 
You can also get them as a gift for yourself! We certainly won't stop you from giving yourself the skin treatments you deserve.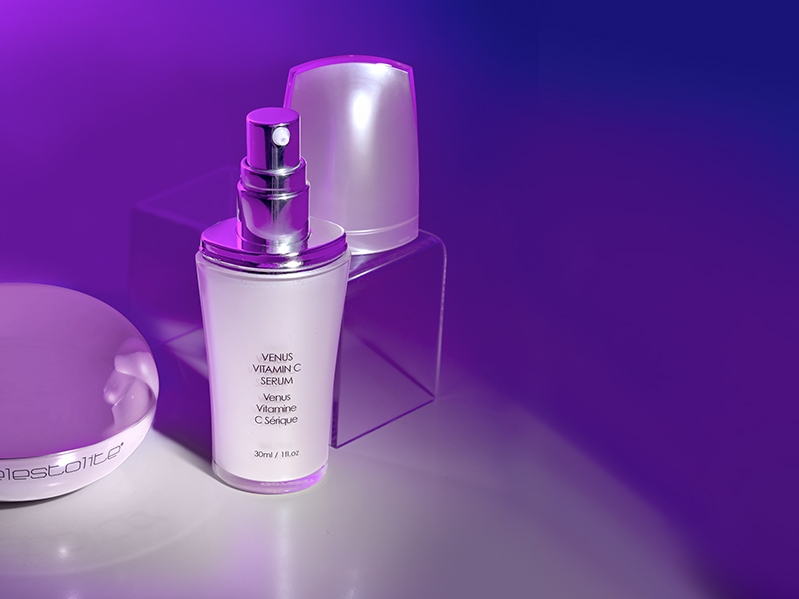 In Conclusion
Your skin is exposed to pollution, chemicals, and other environmental factors every single day. You may not see the difference now, but failing to moisturize regularly will show in time. 
In addition, your skin can get too dry or too oily without enough moisture. Both can be harmful to your skin in the long run. 
So, here's your gentle reminder to moisturize every day, whether with a nourishing body lotion or revitalizing body butter.
To help you on your journey to better skin, we've created a range of moisturizing Celestolite products. With our luxurious formulas, you'll be saying hello to healthy, glowing skin in no time.