It's that time of the year where there's a slight chill in the air, and the malls around you are prepping for… the cold!
If you haven't already guessed, winter is here, and with it comes a host of skin concerns that you may or may not have to contend with. From chapped lips to dry skin, keeping your moisture and hydration levels up is a must. That's why your skincare has to suit your skin's needs during these winter months. Don't worry, that's where Celestolite comes in.
If you're looking for that "star" skincare experience, Celestolite's got your back. Our signature ingredient is a powdered meteorite, an ingredient that has a load of benefits for your skin. It, along with the following tips, will help you deal with the winter skin problems you experience each year.
Use Gentle & Hydrating Products to Soothe the Feel of Dry and Itchy Skin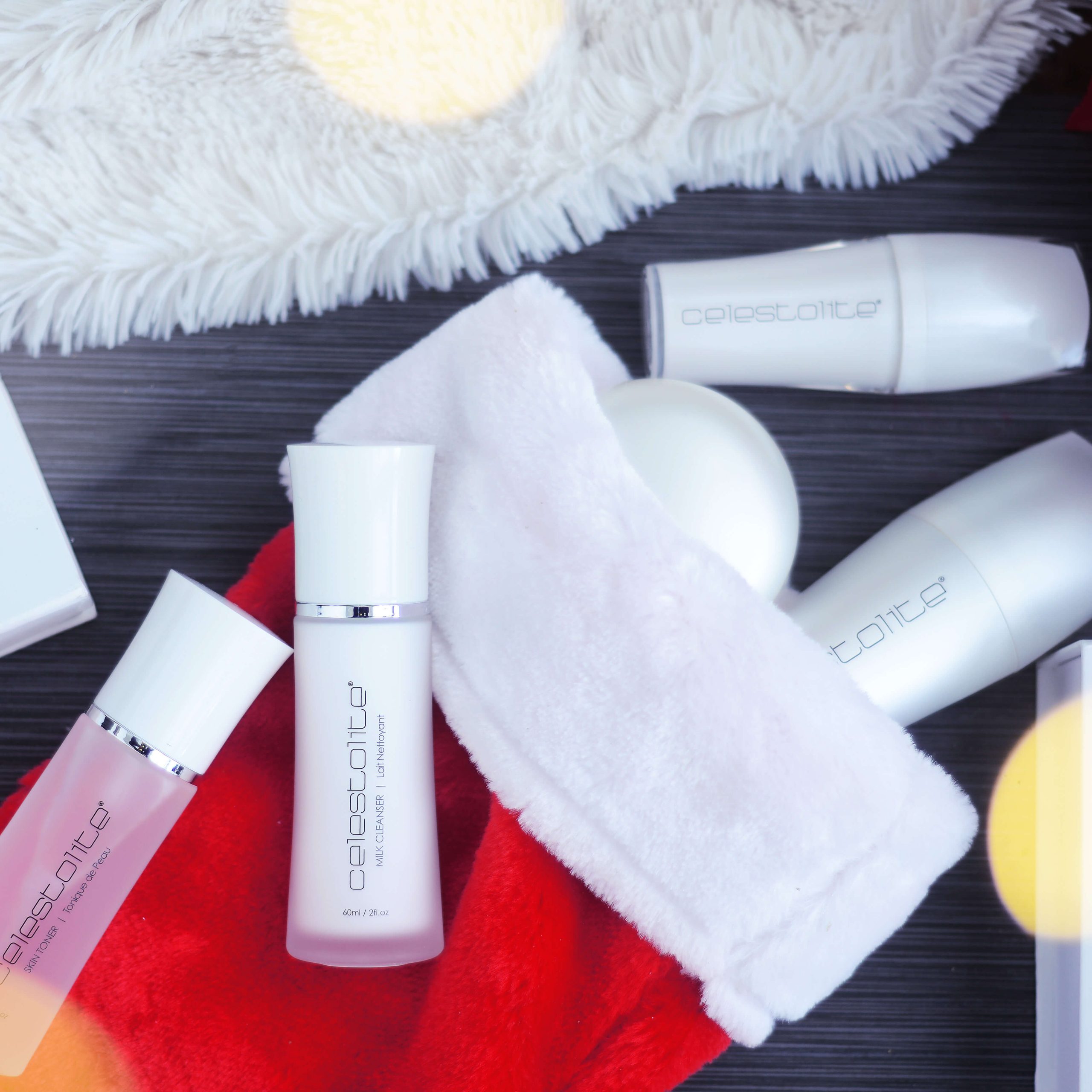 It's important for your skincare routine to change with the weather. This will allow you to treat your skin to the ingredients it really needs.
When it comes to the winter months, there's no exception. Dry, itchy, and scaly skin is prevalent winter skin problems, so here's a basic winter skincare routine that will help keep your skin in check during these harsh, cold months.
For a winter skincare routine that's gentle yet decadent, check out Celestolite's Venus Collection. This range has got everything you need to stock your winter skincare arsenal, especially if your skin is acting up.
Venus Cleansing Mousse
In the winter months, you need to use a cleanser that doesn't strip your skin of its natural oils. A harsh cleanser can further exacerbate dryness, leaving you in a whole lot of discomfort. The Venus Cleansing Mousse from Celestolite is a rich, creamy cleanser that removes pollutants for skin that looks cleaner and brighter.
This gentle cleanser contains glycerin, a skin-loving ingredient that has incredible hydrating properties. Similar to hyaluronic acid, glycerin is a humectant that has moisture-binding properties.
Venus Day Cream
Daytime moisturizers are usually a little more lightweight than nighttime ones, which prevents you from looking greasy as you step out of your house. Enriched with a delicate blend of Aloe Barbadensis Leaf Extract and Vitamin A, the Venus Day Cream will provide a feeling of long-lasting smoothness for your skin.
Venus Night Cream
As mentioned earlier, night creams are richer than their day counterparts. This is so that a night cream can deeply hydrate the dry parts of your face. As a result, your skin stays moisturized come morning. A good night cream relaxes and calms the feel of your face while also helping to give your appearance a more even tone and finer texture.
Celestolite's Venus Night Cream contains shea butter and sunflower seed oil to moisturize and hydrate. The great thing about sunflower seed oil is that it's non-comedogenic and suitable for dry and sensitive skin. It's gentle and will increase skin moisture levels, which is exactly what you need in a winter skincare routine. 
Venus Sensitive Eye Cream
The skin around your eyes is delicate and prone to dryness, especially during these winter months. Dry under-eyes lead to the appearance of fine lines and wrinkles, so investing in a good eye cream is vital.
Celestolite's Venus Sensitive Eye Cream does wonders for the under-eyes. This light under-eye cream is developed with an innovative blend of Palmitoyl Tetrapeptide-7 and Caffeine to help smooth and diminish the look of wrinkles while perking up the appearance of tired eyes.
Keep Cracked Heels at Bay with a Good Exfoliator and Moisturizer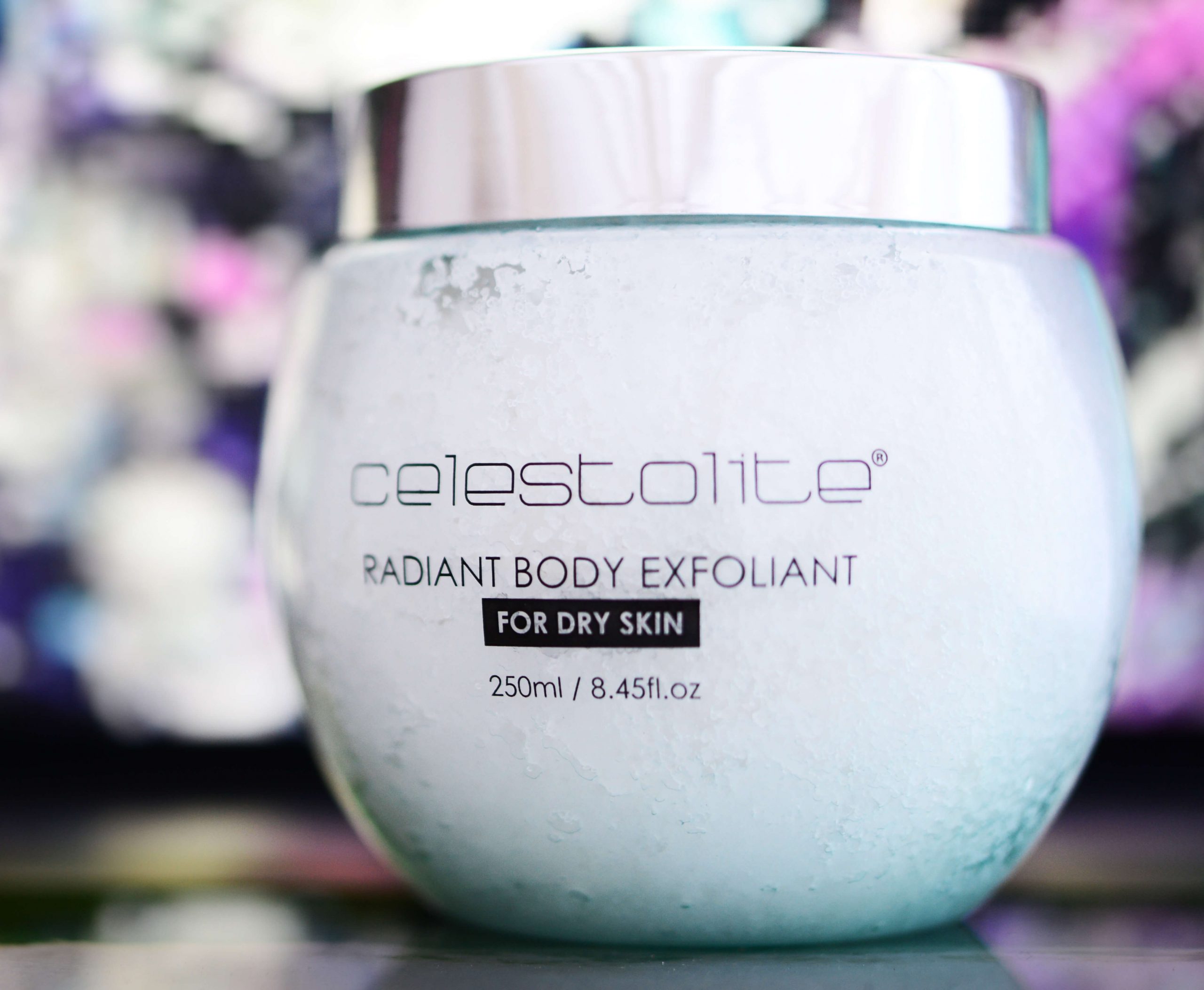 When winter skin problems like cracked heels arise, there are a few things you need to address to combat this problem:
Fortifying the feel your skin

Replenishing how hydrated your skin feels
Calluses are a common problem that accompanies cracked heels. You'll need to deal with that first in order to hydrate the balls of your feet effectively. So, if you have a buildup of hard skin on your feet and calluses on your heels, don't stuff your feet into thick socks and warm winter boots and hope the problem will disappear in the spring.
Start By Exfoliating
A mixture of cold weather one minute and central heating the next can completely dehydrate your feet, exacerbating calluses and hard skin. Worse, dry skin on your feet can lead to cracked heels, which can be uncomfortable to walk on. Remove hard skin with a foot file regularly to prevent this, or exfoliate your heels in the shower with Celestolite's Radiant Body Exfoliant.
Enriched with sea salt, mineral oil, and powdered meteorite, this body scrub will give you a perfect in-shower exfoliating experience. You'll be able to smooth away the feeling of dry and hard calluses to reveal youthful-looking radiance. This luxurious, spa-like scrub has a special blend of oils that will restore the feel of hydration to your skin while gently exfoliating it, leaving it looking silky-soft and smooth!
Top Up with a Body Butter
After that, follow up with a rich body lotion or butter to retain the moisture in your skin. We'd recommend the Celestolite Revitalizing Body Butter. 
This luscious tub of body butter contains shea butter. It moisturizes your skin and alleviates the feeling of dryness.
Replenish the Look of the Skin on Your Body to Prevent Flakiness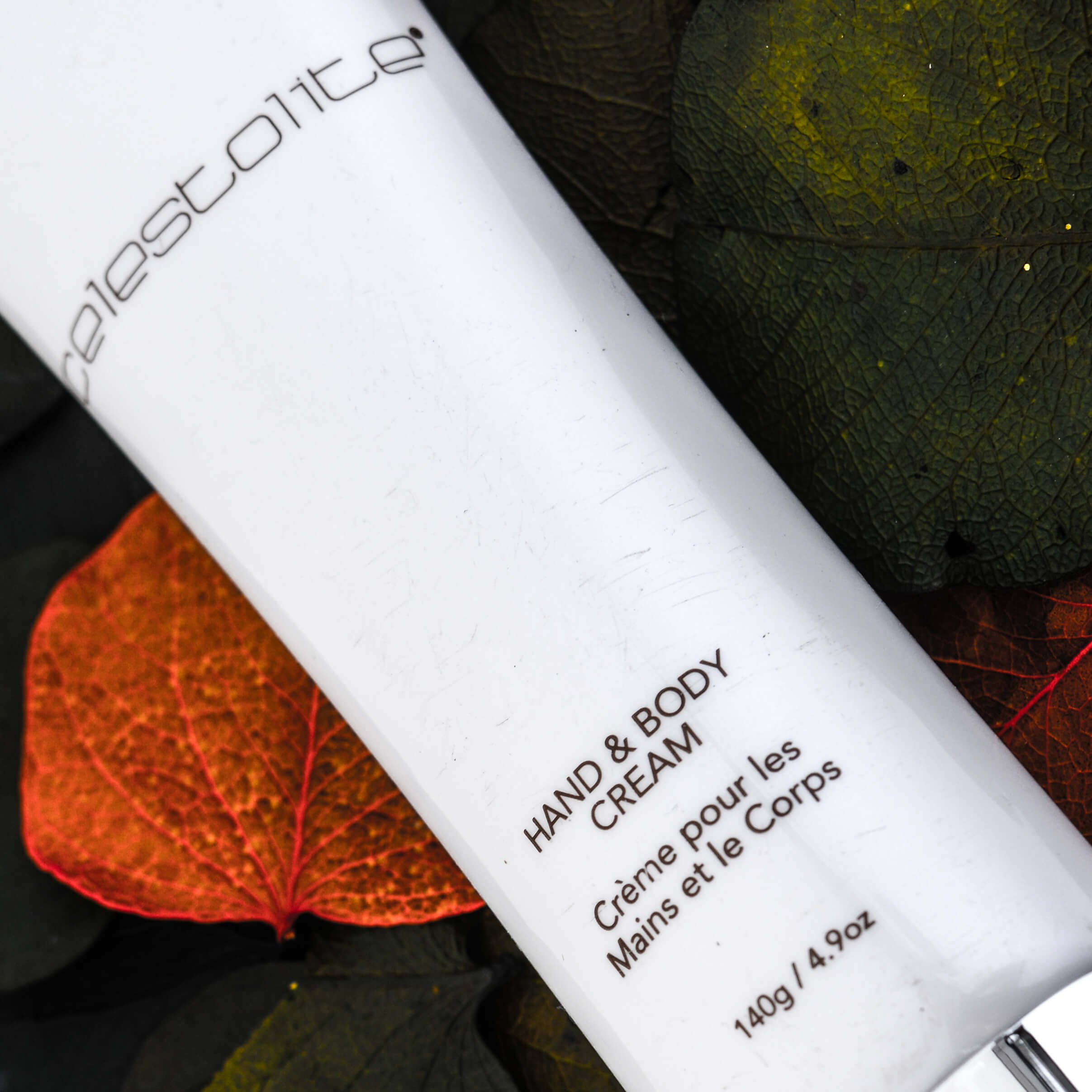 Dry skin is probably one of the most annoying winter skin problems that people have to deal with. It can leave you in much discomfort and may even peel or bleed if you don't take care of things properly – yikes!
So, why is lotion essential during the colder winter months? Because it'll help you to keep your skin feeling hydrated by infusing it with moisture.
Look for lotions that contain rich ingredients, like moisturizing oils to reduce water loss without blocking pores. 
Enter, Celestolite's Hand & Body Cream. This luxurious, non-greasy formula is enriched with vitamins and essential oils, leaving the skin feeling soft and smooth to the touch.
Summary
In the winter, it's common to experience the look of dry, flaky skin on your face, hands, feet, and other exposed parts of your body.
Moisturizing your skin with the correct products regularly is crucial to keeping it feeling healthy. On the other hand, exfoliating scrubs, hot water, and other skin-care procedures should be avoided as much as possible. You can also protect your skin even more by using a humidifier, wearing clothes and gloves made with non-irritating materials, and staying internally hydrated.
Ready to fortify your appearance and revamp your winter skincare routine? Check out Celestolite's best-sellers here.