The journey to a good skin care regimen isn't usually a straight line for many reasons. One, finding the right products can be tricky. Two, how do you know what you need to incorporate into your routine?
Here's the good news from Celestolite: You don't need to traverse the world in search of an out-of-this-world skincare routine.
That's the reason we created the Celestolite Estrella collection. We fully understand the need for building a routine that will leave your skin looking healthy and glowing. But, what makes the Celestolite Estrella collection different? 
The answer: Our products are infused with luxurious ingredients that will help you achieve a healthy-looking glow. 
Celestolite Estrella collection, and all other Celestolite products, are specially formulated with a powdered meteorite. Not only is this ingredient a literal out-of-this-world component, but it is also a proven powerhouse element that is beneficial for the skin.
With all that being said, are you ready to reach for the stars? Here are the 6 must-haves from the Celestolite Estrella collection.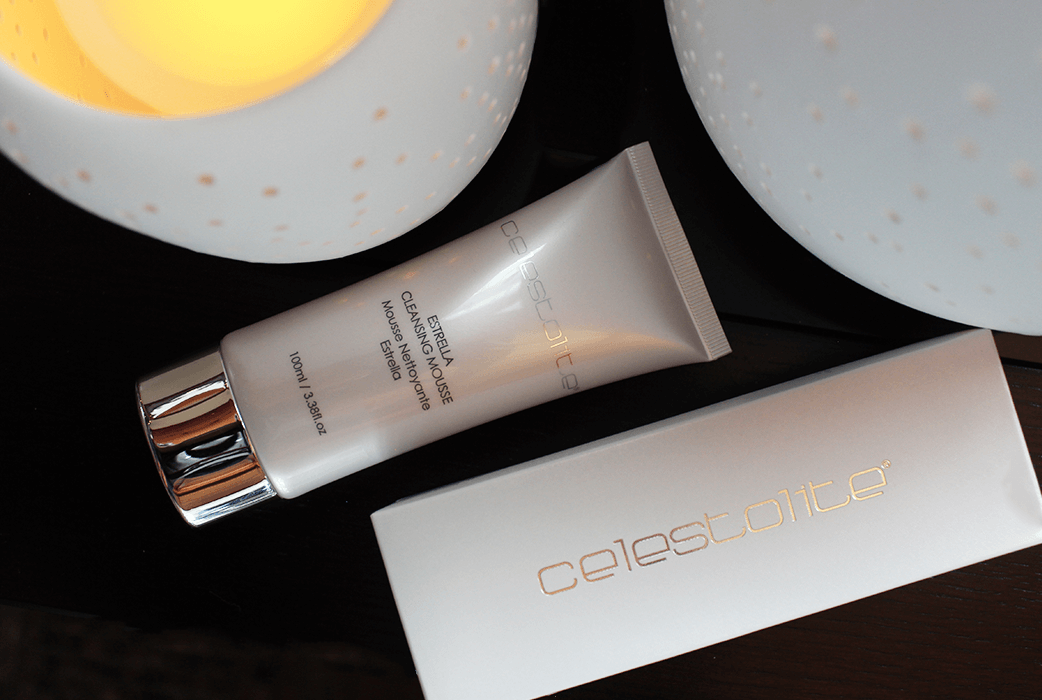 Our number one tip for conquering the day?
Start with a cleansed face!
The Celestolite Estrella Cleansing Mousse has a rich and creamy formula. This product can help wipe away the impurities on your skin. 
Using this cleanser daily will lead to a fresher and brighter complexion!
How You Wash Your Face Matters
Keep in mind that your methods for washing your face will play a significant role. Dermatologists say that how you wash your face can have an impact on your appearance.
Here are Celestolite's top face cleansing tips:
Only use your fingertips when applying a cleanser. Using stuff like washcloths and mesh sponges can irritate your skin.

Don't ever scrub your skin! Instead, use your fingertips in gentle motions.

Rinse your face with lukewarm, rather than hot, water.

Lastly, make sure you pat your face dry with a soft towel.
With gentle techniques and the Celestolite Estrella Cleanser Mousse, you'll be saying hello to a healthier-looking complexion in no time!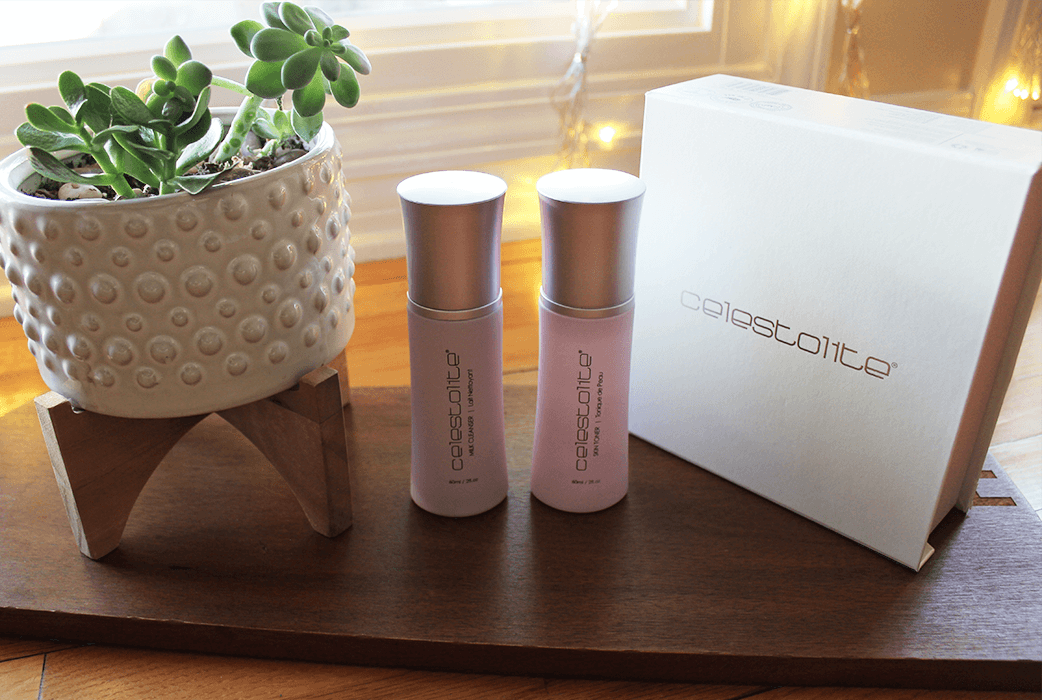 The Celestolite Estrella Deluxe Cleansing System is a package of two mineral-infused products – a milk cleanser and a toner. 
Let's take a deeper look into these skincare products:
Milk Cleanser
Looking for an invigorating cleanse? Not only will the milk cleanser revitalize the feel of your skin, but it will also instantly get rid of the makeup, grease, and excess oils on your face. 
It's all thanks to the 1,2-Hexanediol and meteorite powder! These two powerhouse ingredients will work together to purify the look of your skin.
Even better, it won't strip away the vital moisture on your skin!
Now that you have a fresh and cleansed face, it's time to move on to the next step of your skincare routine.
Toner
A lot of people have a bad impression of facial toners. However, the key is finding a toner that is infused with skin-loving ingredients, rather than harsh astringents.
Luckily, our toner is made up of a gentle combination of humectants and vitamins. It contains niacinamide, or vitamin B3, which is found to help with the appearance of enlarged pores and uneven skin tone. It also has hyaluronic acid, which can give you that plump and hydrated look.
Before you shake your head at the thought of toners, let's take a look at the benefits they have for your skin:
Provides a deeper cleanse by removing excess oil and leftover makeup

Helps provide a brighter appearance

Helps in preparing your skin for the following products
Despite the negative notion around toners, they are hard-working skincare products that only have your skin's interests in mind. So, don't hesitate to grab the toner from our Celestolite Estrella Deluxe Cleansing System!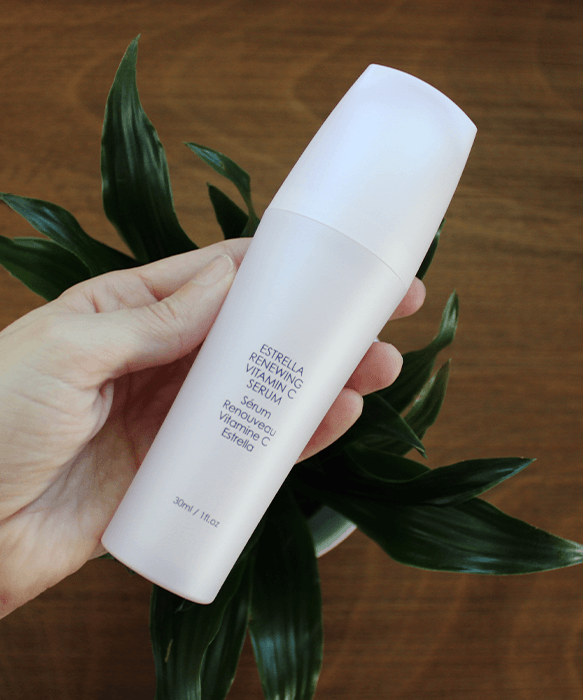 If you're a skincare junkie, stumbling across vitamin c won't be new for you. You can even say that it's a very in-demand ingredient! 
Vitamin C's popularity comes with merit.
It's a fantastic ingredient for reducing the appearance of skin aging. It also brightens the look of the skin, while diminishing the visibility of dark spots and marks.
Are you amazed yet? We surely are! We can't help but fall in love with this hard-working vitamin.
Because of this, we lovingly crafted the Celestolite Estrella Renewing Vitamin C Serum. This serum has a silky feel that will help you experience a feeling of ultimate brilliance! 
To fully embrace the benefits of this silky serum, apply 1 to 2 pumps to your face and neck after cleansing. Gently massage until the product is wholly absorbed. With daily usage, you'll be saying goodbye to the visibility of those dreaded dark spots!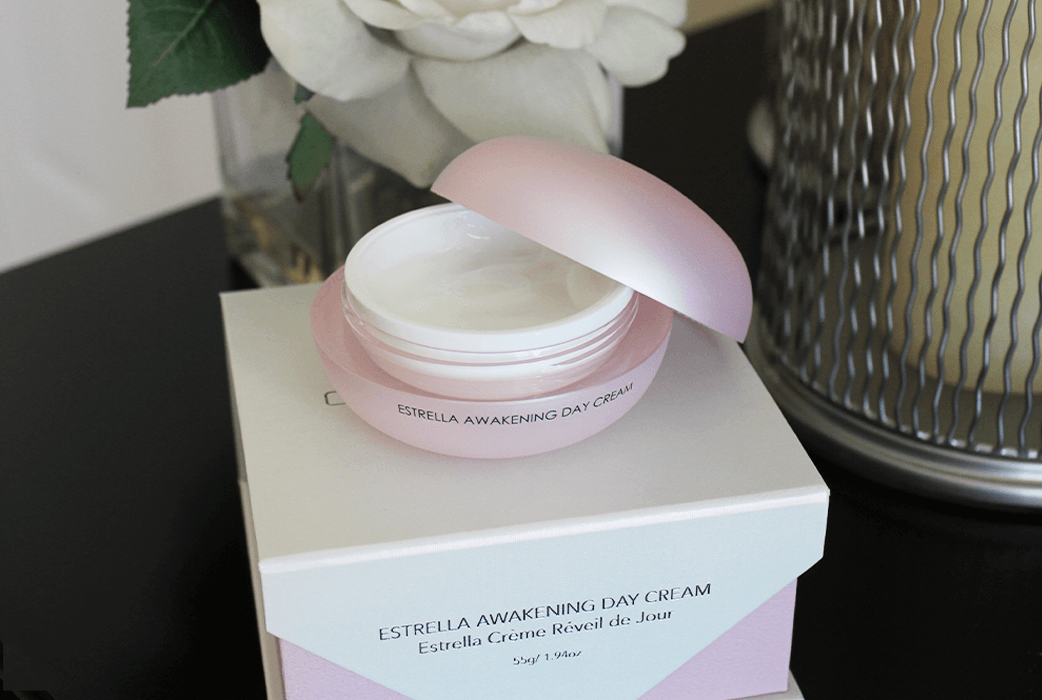 Having fresh-feeling and moisturized skin is about more than just appearances. It can also bestow you with a much-needed confidence boost! When your skin looks good, facing the day ahead seems to be a much simpler task.
So, it's essential to have a diligent moisturizer to get you through your day.
The good thing?
There's no need for you to scour the world for the perfect moisturizer! The Celestolite Estrella Awakening Day Cream is here to take the spotlight.
This moisturizer is formulated to provide you with a feeling of long-lasting smoothness. The lavish feel of this day cream will happily invigorate your skin's natural beauty!
Packed With Sodium Hyaluronate
Aside from the mineral-rich meteorite powder, this day cream is also infused with sodium hyaluronate. This ingredient is a derivative of hyaluronic acid. Rest assured that this compound has similar hydrating factors!
Not only will it plump up your appearance, but it'll also reduce the visibility of wrinkles while brightening the look of your skin.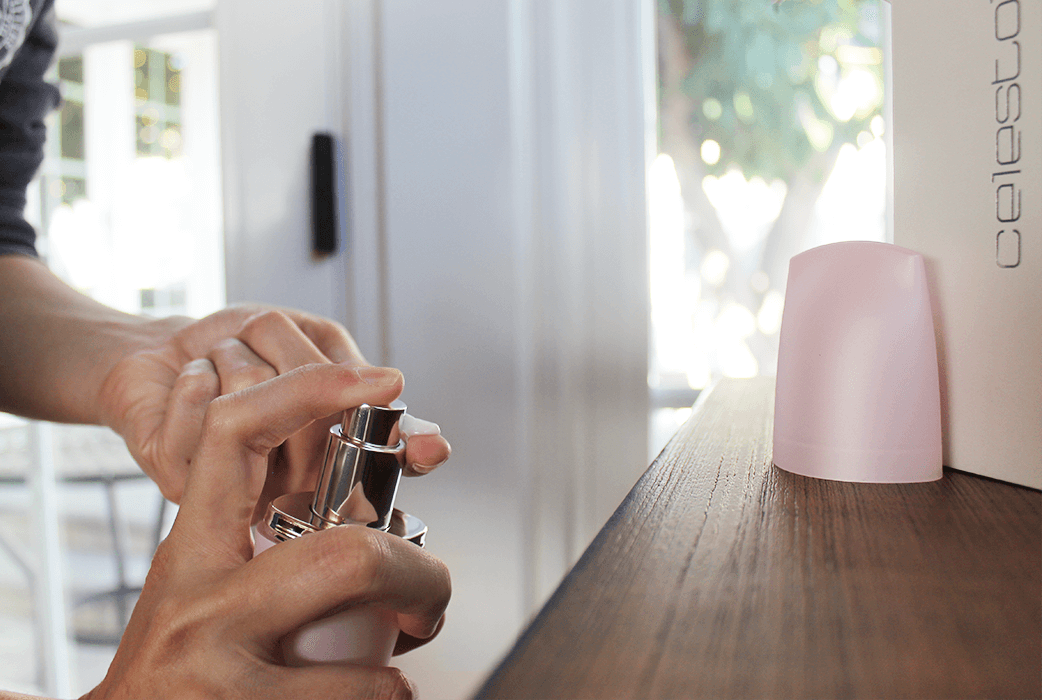 Do you believe that the eyes are the windows to one's soul? Apart from keeping your eyes healthy, you also need to take care of the skin around them. But, why should you take the extra step for your eyes?
Here are the reasons:
The skin around your eyes is significantly delicate.

This area is more prone to dryness.

Fatigue and age can show quickly around the eyes.
We want to take care of your skin, and that includes your eye area! At Celestolite, we don't leave a single inch of skin unloved.
The Celestolite Estrella Eye Serum is here to help you fight the appearance of wrinkles and fine lines around your eyes. This serum is formulated with two powerhouse ingredients, namely green tea extract and palmitoyl tetrapeptide-7.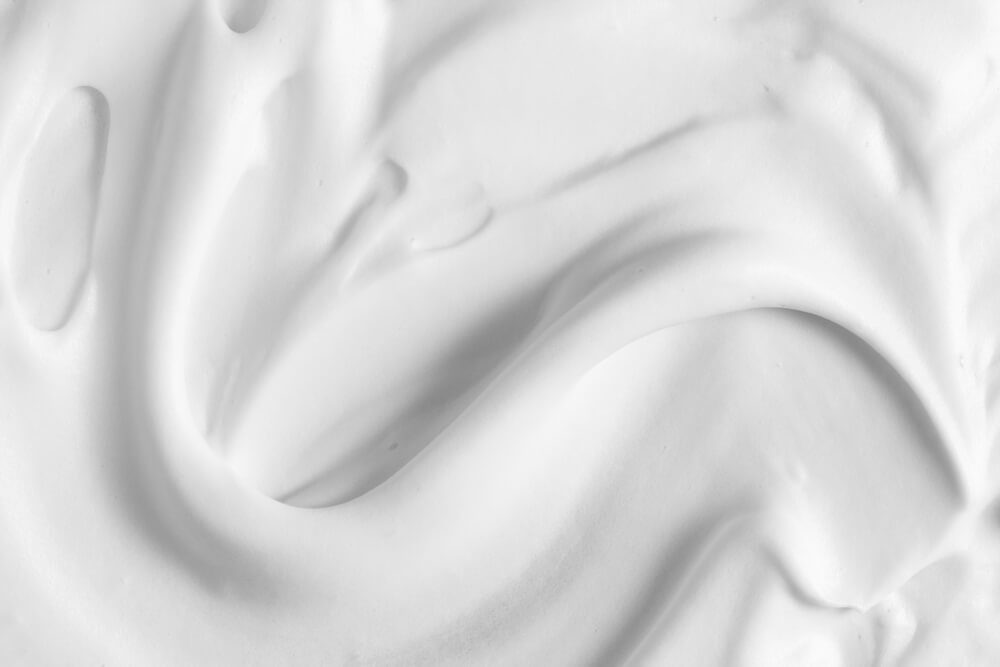 Nighttime is the perfect opportunity to relax, refresh, restore, and rejuvenate the feel of your skin. Before you finally close your eyes and set off to dreamland, don't forget to do your nightly routine first.
After cleansing your face, grab the Celestolite Estrella Night Cream. This luxurious cream is lightweight and filled with shea butter and botanical extracts. Apply this cream nightly to wake up to a more youthful and luminous appearance!
The Perfect Gift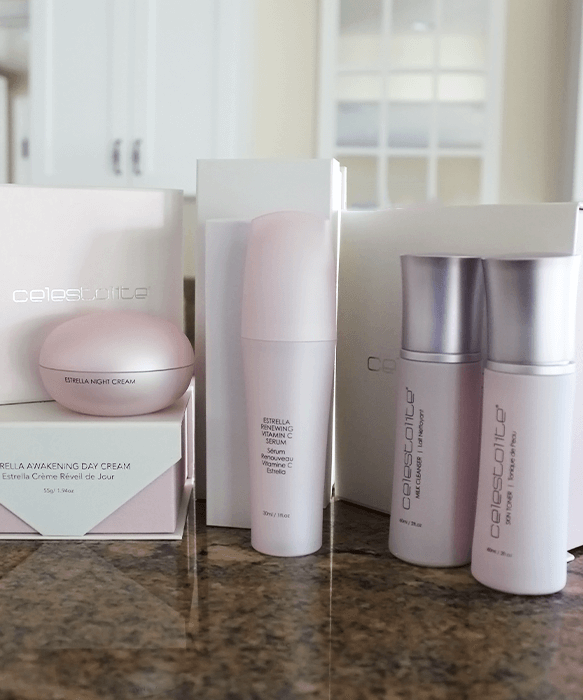 Skincare essentials make for the perfect thoughtful gift. That's why we prepared these exquisite Celestolite Estrella gift sets just for you. Whether you are gifting this to a friend or you are pampering yourself, these sets will never fail you.
Find everything you need for the ultimate cleanse in this set. This gift includes the creamy mousse cleanser, silky milk cleanser, and vitamin-infused toner. This trio of products will give its user skin that looks fresher, softer, and brighter!
This deluxe set has got you covered at all times! With the awakening day cream, night cream, and cleansing system, you're all set for your daytime and nighttime skincare routine!
Out of This World Skincare With Celestolite
Celestolite raises the bar when it comes to skincare. We combine nature's most effective botanicals with scientifically proven ingredients. 
However, more than just formulating effective products, we want your skincare to be an experience on its own. We look beyond conventional skin care routines to give you something out of this world. With the Celestolite Estrella collection, it's even easier to reach for the stars!
Your journey to the stars need not be harmful to you or the environment. That's why our products are cruelty-free, paraben-free, and made with recyclable packaging. It's time to explore cosmic solutions for skincare with Celestolite!