"New year, new me, new… skin?"
Well, here at Celestolite, that's what we're aiming for. Let's face it, 2021 was a tough year, and we may or may not have wreaked havoc on our skin. But that's alright because now's the best time to hit restart and begin anew.
Although it's pretty standard for New Year's resolutions to include health and fitness, you can make your skin goals part of this list as well!
For your 2022 new year's resolutions for your skin, we've got ten ideas that your skin will thank you for. So, keep reading to find out how you can achieve the skin of your dreams this new year.
Try Meteorite Powder-Infused Skincare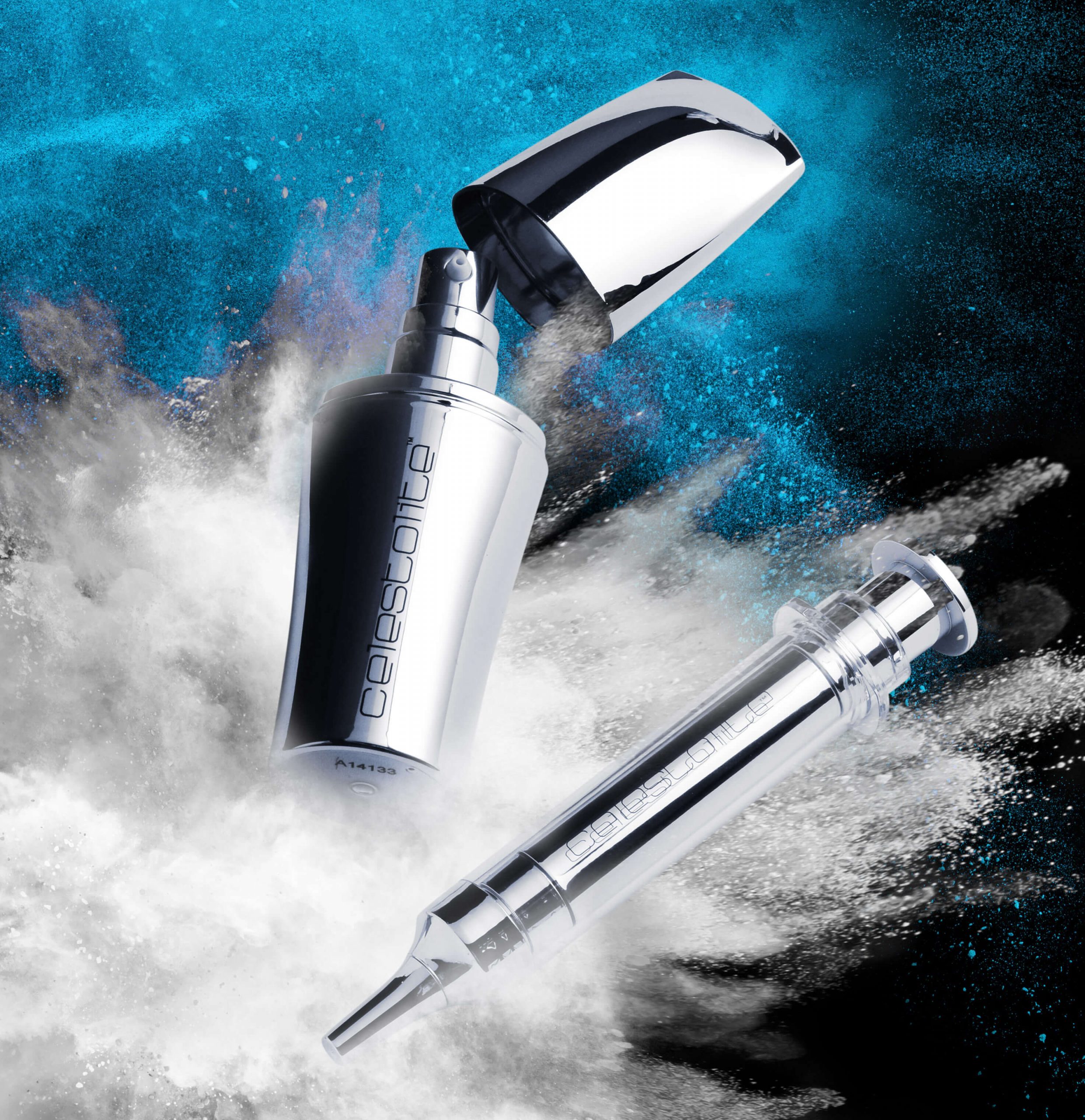 According to researchers, calcium, magnesium, and a variety of other minerals have been discovered in meteorites. In addition, meteorite powder is particularly helpful to the skin when applied topically due to its mineral-rich nature.
Wondering how magnesium fits into all this? Here's the lowdown: Magnesium helps with hydration, barrier repair, as well as skin cell regeneration and shedding. When applied to the skin, it can minimize acne, calm sensitive skin and rosacea, and improve the skin's overall appearance. Magnesium can benefit all skin types but is significantly more effective on acne-prone skin.
Adding Meteorite Powder to Your Skincare Routine
Minerals alone aren't enough to overhaul your skin. So, we've combined nature's most potent botanicals with scientifically tested components to create a powerful topical supplement. In this way, we've developed product lines that address the most prevalent skin problems while also delaying the onset of more serious ones, like wrinkles and sagging.
All Celestolite products contain meteorite powder and can treat various skin issues, from dark spots, wrinkles, dehydration, and even hyperpigmentation.
Neck Wrinkles No More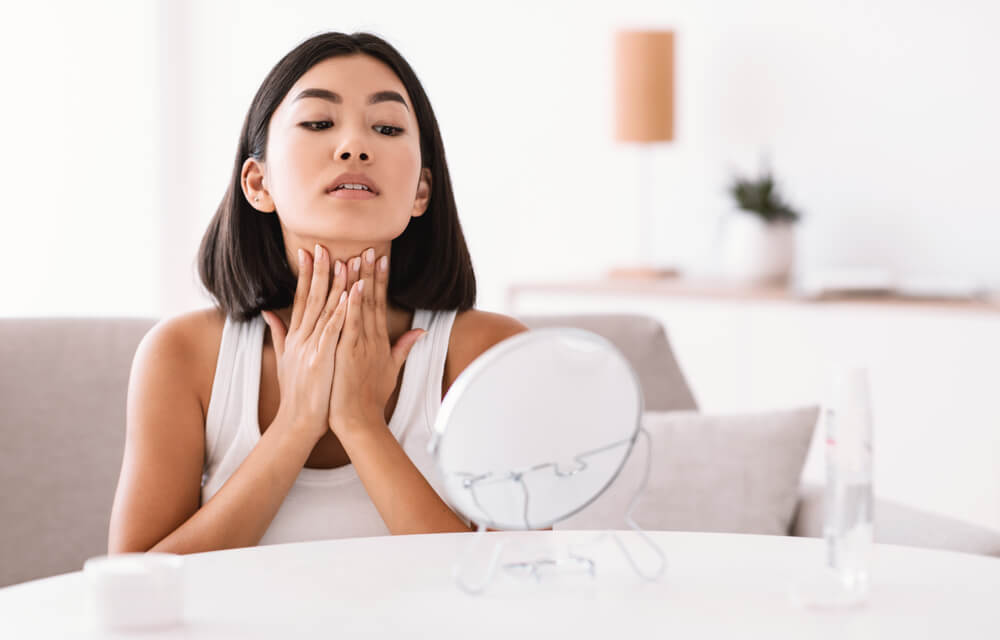 Ever heard of tech neck? It could be the reason behind those wrinkles and that sagging skin you've been noticing on your neck.
Known as the crow's feet of the Zoom age, tech neck is essentially the formation of deep-set lines on the skin of your neck. They're caused by looking down at electronic devices for long periods.
Putting a Stop to Tech Neck
While most worry about signs of aging on the face, you shouldn't neglect your neck! That is why we'd recommend trying out the Celestolite Cosmic Neck Firming Cream. You'll see an improvement in the appearance of your decollete because of its multi-vitamin-rich formula. It includes botanical oils that are rich in antioxidants as well as anti-aging Acetyl Hexapeptide-8, Collagen Amino Acids, Meteorite Powder, and other ingredients.
Besides using topical ingredients and invasive procedures to lessen the look of neck wrinkles, you could also consider using a non-invasive technique, like LED light therapy. It's backed by research and focuses on anti-aging. LED therapy has been shown to diminish fine lines and wrinkles, increase skin brightness, remove dark pigment, and more!
At Celestolite, you'll find the Photonix-3 Neck Solution, which gives you the power to bring youthful improvements to your neck and chest area from the comfort of your own home.
This device helps address the loss of collagen and elastin in your skin. Your body produces less of these proteins as you age and, as a result, your skin loses its plumpness and suppleness. This causes a sagging, aged look, leaving your skin prone to developing fine lines and wrinkles.
Using this device is simple, which is why we've included it in our list of new year's resolutions for your skin. Complete with two modes, Massage, and Magnetic Heat Lifting, the Photonix-3 Neck Solution softly stimulates collagen and elastin synthesis.
With the Phototonix-3 Neck Solution, you can now instantly rejuvenate your decolletage with red and blue LED light!
Invest in Skincare Tech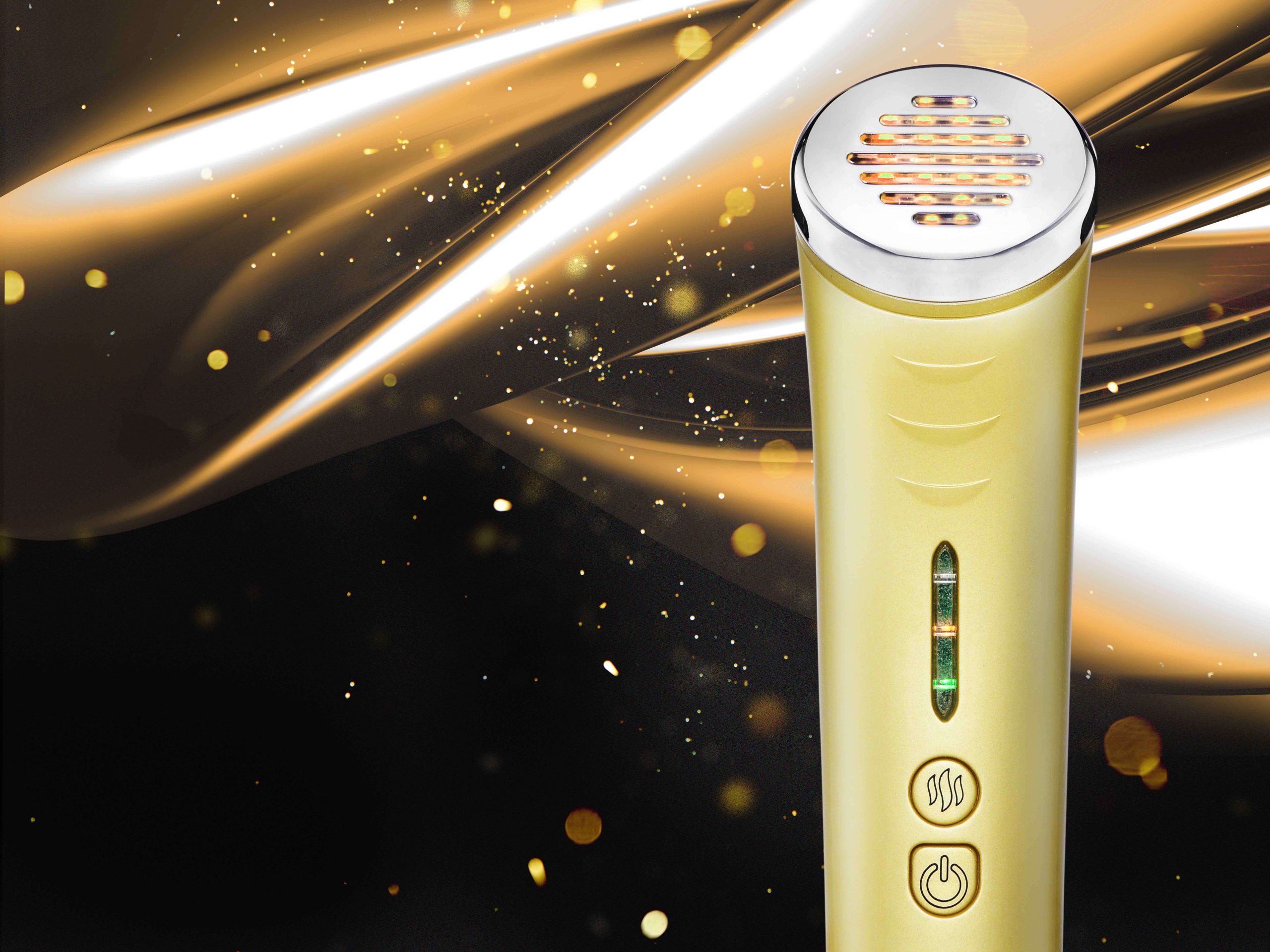 Is a vibrant complexion one of your new year's resolutions for your skin? The skincare devices from Celestolite might just be the answer to your problem.
Touted as a gamechanger in the skincare industry, LED light therapy is the way to go and might be the future of skincare. Our skincare devices allow our loyal customers to enjoy the benefits of sophisticated LED technology in the comfort of their own homes.
Another awesome thing about these devices is that they target the areas that need fixing. LED treatments act in layers of skin that creams and serums can't reach. 
Choosing an Anti-Aging Skincare Device
Using non-invasive LED light and heat technology, the Celestolite Torche V2+ Amber Light addresses inflammation, redness, and age spots. This device uses the potent powers of amber LED lights to revitalize your skin.
Amber light gives your skin that youthful glow in minutes and is beneficial for redness, rosacea, and sun-damaged skin.
Treat Your Skin to a Thermal Mask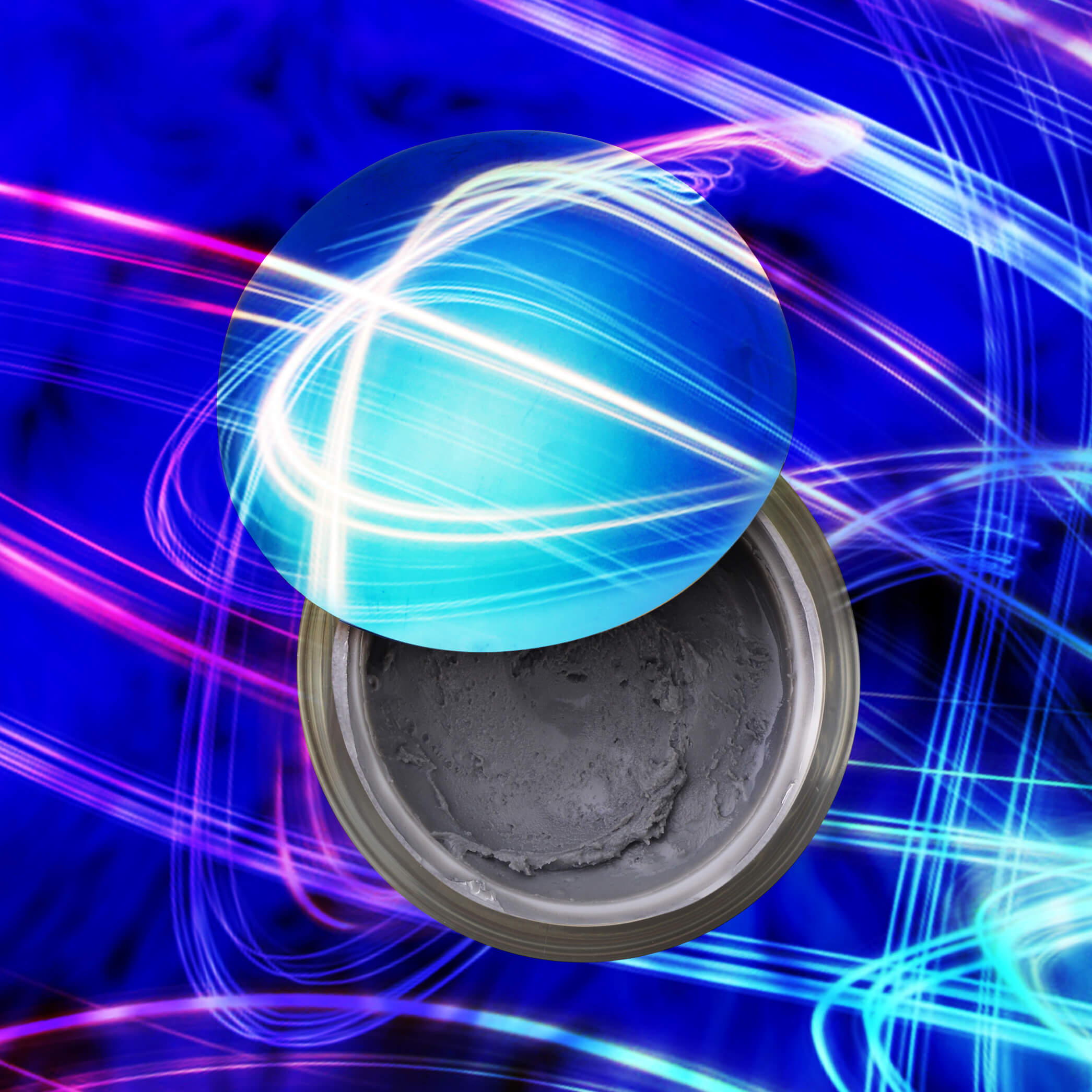 Self-heating masks and other items are made with unique components that, when triggered, heat up by releasing energy in an exothermic reaction. This not only feels great, but it also helps to open your pores, allowing them to breathe and revive the skin. This type of mask is the most effective for anti-aging and detoxifying purposes.
Besides that, thermal masks are also deeply nourishing and rejuvenating, another reason why you should add this to your list of new year's resolutions for your skin!
Choosing a Thermal Mask
Celestolite's Luna Lava Mask is a great product to add to your must-try list. Enriched with kaolin and other botanical extracts, like aloe vera, angelica root, and lemon, it's almost like you're getting a spa sesh in the comfort of your own home. Aloe vera is a highly beneficial ingredient for the skin, acting as a powerful antioxidant and moisturizer. Additionally, kaolin helps draw out all the impurities from your skin, preventing the occurrence of clogged pores from sebum build-up.
Practice Self-Love with Self Care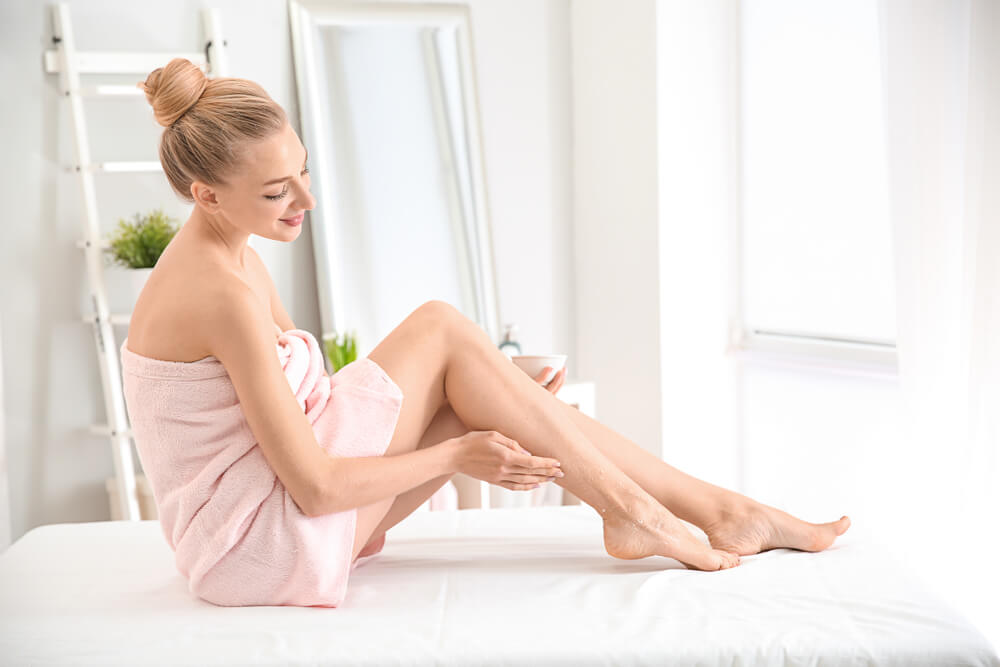 In addition to skincare, body care is just as critical. Seeing as our skin is our main barrier against pollution and environmental damage, proper skincare is essential. Keeping our skin healthy and moist helps maintain the integrity of this barrier.
Body scrubs and lotions are a great way to keep your skin clean and hydrated as you go about your day. At Celestolite, we have a range of products formulated specifically for the skin on your body. They're gentle yet potent enough to give your body a smooth and touchably-soft finish.
Celestolite's Body Care Products
Body scrubs exfoliate dead skin cells, making it easier for your skin to absorb a moisturizer. As a result, any moisturizer applied subsequently will seep into the skin more thoroughly. The hard scrub granules also help clear clogged pores and keep ingrown hairs at bay. Celestolite's Radiant Body Exfoliant will smooth away drab and rough skin to reveal youthful radiance. This luxurious, spa-like scrub has a unique blend of skin-luminizing oils.
After your bath, follow up with the Celestolite Revitalizing Body Butter. It's enriched with the goodness of shea butter to help your skin replenish its moisture levels.
Finally, Say Goodbye to Hyperpigmentation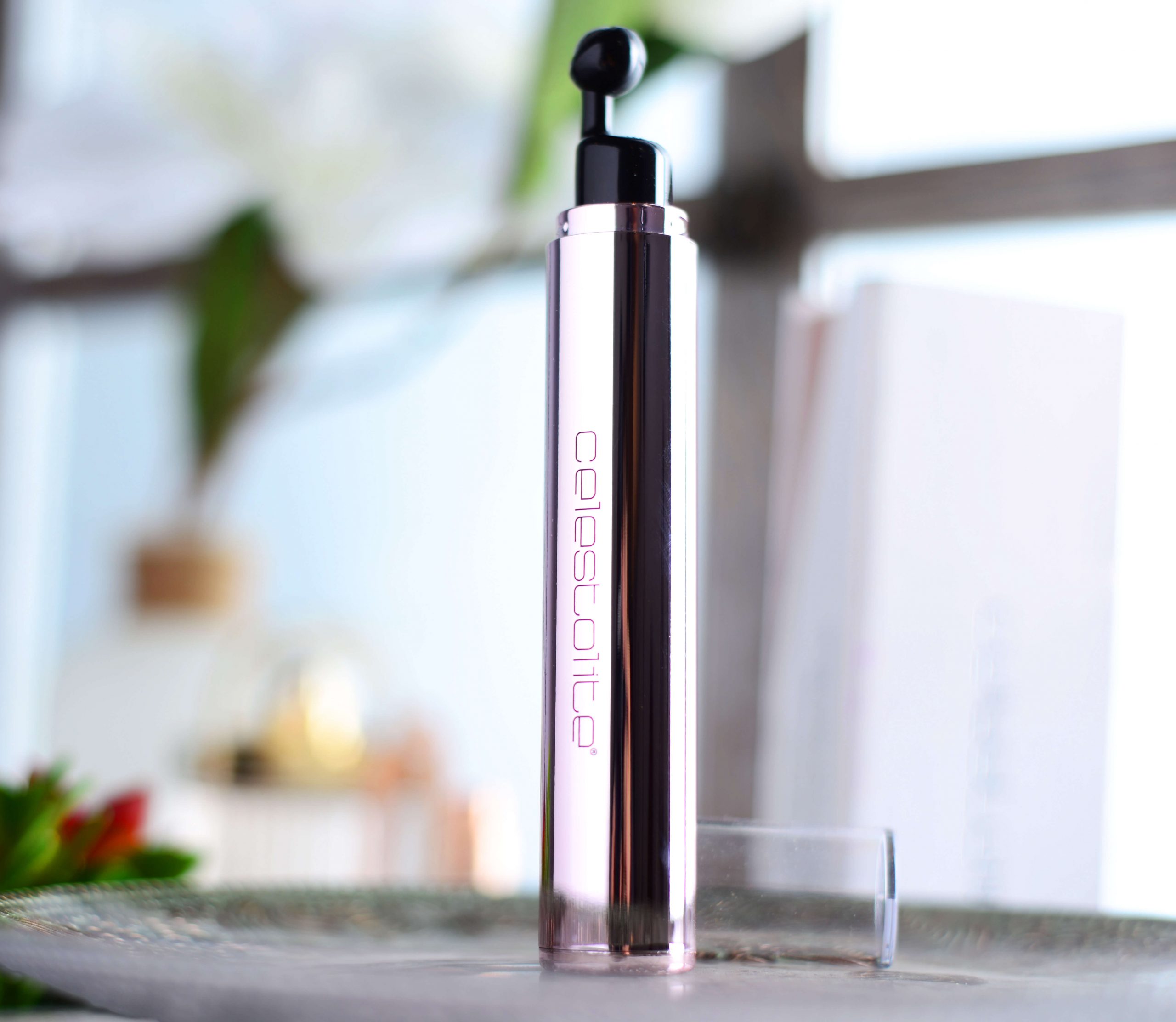 Many factors can cause an uneven complexion, from sun damage to acne scars. Uneven skin, while harmless, may lead some people to experiment with various skin whitening products.
While numerous skin-lightening treatments and methods are available, they are not all made equal, and some may even be harmful. If you desire a more even complexion, knowing what to look for will help you to choose a safe solution.
Getting Rid of Those Dark Spots Once and For All
One way to tackle this issue is by using products that are infused with vitamin C and arbutin, like the Celestolite Nova Dark Spot Corrector. This product helps to reduce the appearance of sun damage and hyperpigmentation. In addition, this concentrated night treatment helps to balance and brighten the appearance by targeting discoloration caused by aging, sun exposure, acne, and hormonal fluctuations.
Arbutin, a skin-brightening component derived from the bearberry plant, works by inhibiting the tyrosinase enzyme, which is essential for synthesizing melanin or pigment in the skin. Additionally, vitamin C is a potent antioxidant and makes a powerful pair when used with arbutin.
Add Peptides to Your Skincare Routine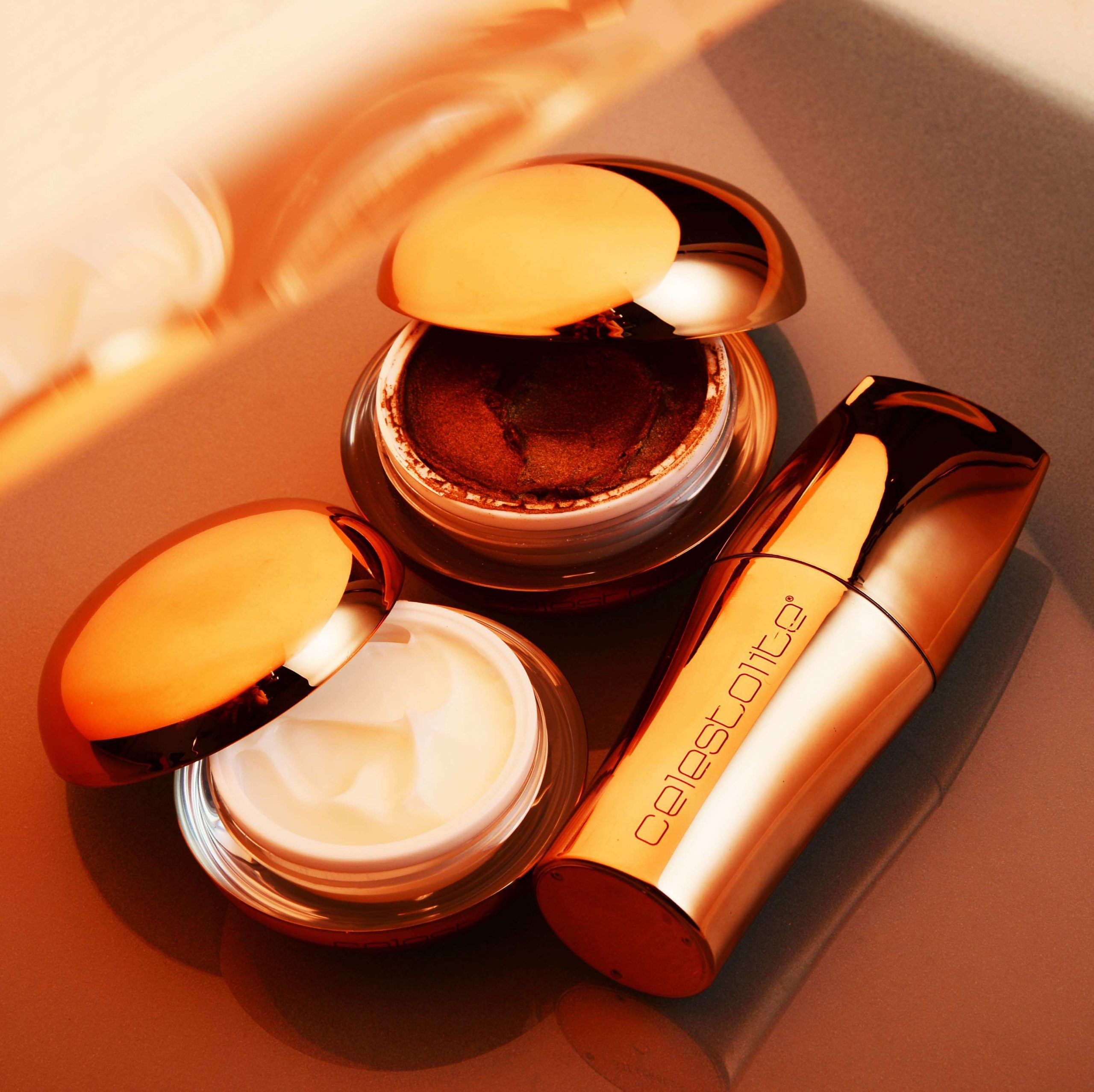 Peptides are one of the most widely discussed substances in anti-aging skincare, which is why you should add them to your list of new year's resolutions for your skin. When applied to the skin, they offer incredible advantages, revitalizing it and making it tougher and stronger. Proteins like collagen, elastin, and keratin are made up of peptides, which are short chains of amino acids.
These proteins are vital for your skin, determining its texture, strength, and resiliency. Our skin is less intact without peptides, which can result in skin that is less firm and has less 'bounce.'
Finding Peptide-Infused Products
For an added boost of peptides in your daily skincare routine, check out the Celestolite Mars Stellar Serum. Featuring a rich botanical blend, this product works to restore your skin's brightness and hydration.
It contains palmitoyl tripeptide and palmitoyl hexapeptide, which can help reverse skin damage and strengthen the skin's barrier. Also, this serum is suitable for those who are looking for something a little more hydrating, as it contains sodium hyaluronate and glycerin. These moisture-loving ingredients will give your skin some added radiance.
Get Serious About Vitamin C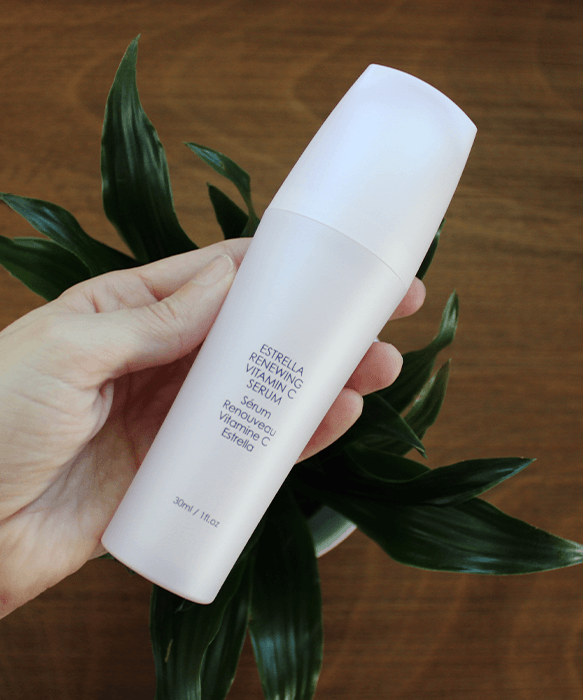 Ah, vitamin C, the real OG in skincare. We're willing to wager that you've heard of the potent antioxidant, which is found in so many brightening products and treatments that whether you're new to skincare or you've been in the game for ages, you've heard of it. It protects your skin from free radical damage, evens skin tone, and increases collagen formation, among other things.
Vitamin C also helps remove unsightly brown patches and post-inflammatory hyperpigmentation, while also promoting collagen production.
Vitamin C Serums for the Win
The Celestolite Estrella Renewing Vitamin C Serum is loaded with powerhouse ingredients that will dissolve your fine wrinkles and dark spots. Besides vitamin C, it also contains vitamin A and vitamin E, vital molecules that are beneficial for skin health.
Load Up on That Sun Protection Factor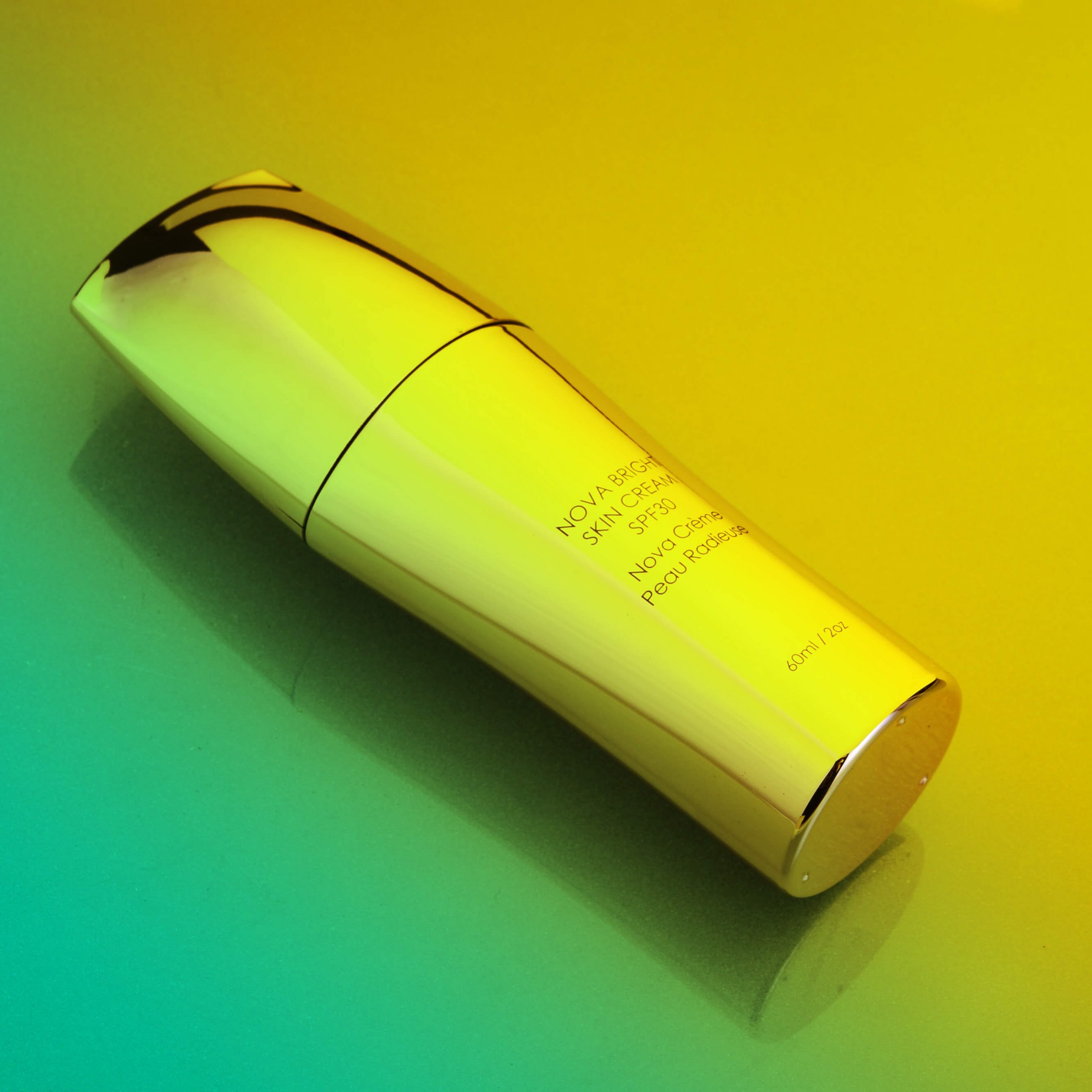 You've probably heard how crucial sunscreen is for your skin's overall health and appearance. Wearing sunscreen every day is an important component of your skincare routine. If you don't, you're exposing your sensitive facial skin to unneeded sun damage. SPF is very beneficial, and here's why you should make it a key point in your list of new year's resolutions for your skin.
The sun's UV rays are responsible for up to 80% of facial aging. This means that all of those fine lines, wrinkles, dark spots, and areas of sagging skin could have been avoided with the use of SPF. Don't worry, it's never too late to get serious about sun protection.
A Game-Changing SPF Moisturizer
Adding the Nova Bright Skin Cream SPF30 from Celestolite will do wonders for your skin. The broad-spectrum SPF 30 in this luscious day moisturizer will protect your skin against UV radiation, pollution, and dangerous free radicals. It's also formulated with camellia Sinensis extract, aka green tea, which is great for skin health and also has antibacterial properties.
Upgrade Your Cleansing Routine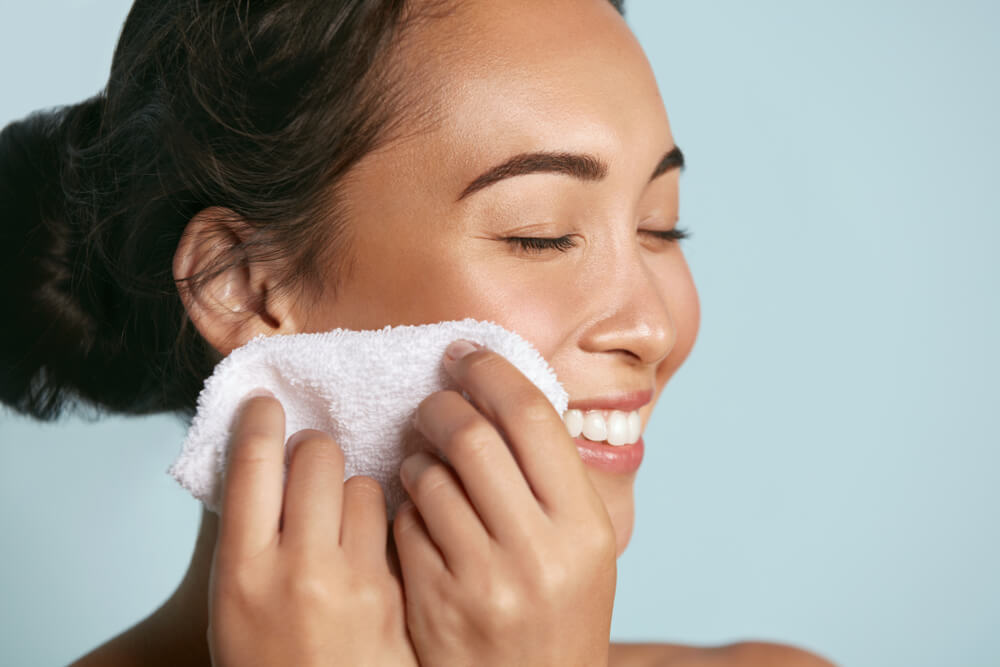 The basis of every skincare routine is a clean base, which only a proper cleansing regimen can achieve. When your skin is dirty, bacteria can enter your hair follicles and cause irritation and acne. Keeping the skin clean avoids dirt buildup and, as a result, can help prevent spots.
Choosing the right cleanser for your face is also a vital step in skincare. Milk cleansers are generally suitable for all skin types. A milk cleanser's delicate formula protects the natural oil on your face from being stripped away, and it's also less likely to leave a residue on your skin than oil cleansers. In addition, it gently eliminates impurities and excess oil while preserving the skin's natural balance.
After that, don't forget to follow up with a toner to get rid of any remaining dirt and pollutants from your pores. Your skin's pH level will be restored, rough areas will be reduced, and your skin's tone will be improved…all by using a toner!
Your New Favorite Cleansing Regime
The Celestolite Estrella Deluxe Cleansing Set is a great buy if you're looking to add a new cleanser to your list of new year's resolutions for your skin. This cleansing milk is enriched with 1,2-Hexanediol and meteorite powder, which help remove dirt and oil from the skin without drying it out.
The skin toner provides an infusion of humectants and vitamins to help maintain the skin's moisture and pH levels. Moisturization is provided by 1,2-Hexanediol, while niacinamide (vitamin B3) reduces the appearance of enlarged pores and uneven skin tone.
Summary
This new year, let's usher in good vibes as well as good skin. A radiant complexion takes a lot of work, but we promise you, stay consistent and you'll get there.