Understanding what a skin care routine needs to consist of can be tricky. Some people follow daily routines that only involve a couple of steps while others pamper their skin with up to 15 different products.
At Celestolite, we believe that the perfect skin care routine falls somewhere in the middle of the two extremes. This way, not only will you be meeting your skin's most basic needs, but you'll also be able to target any specific visible skin concerns that you may be dealing with.
So, read on to learn more about the 5 steps that your daily skin care routine should ideally contain.
Step 1: Cleanse Your Skin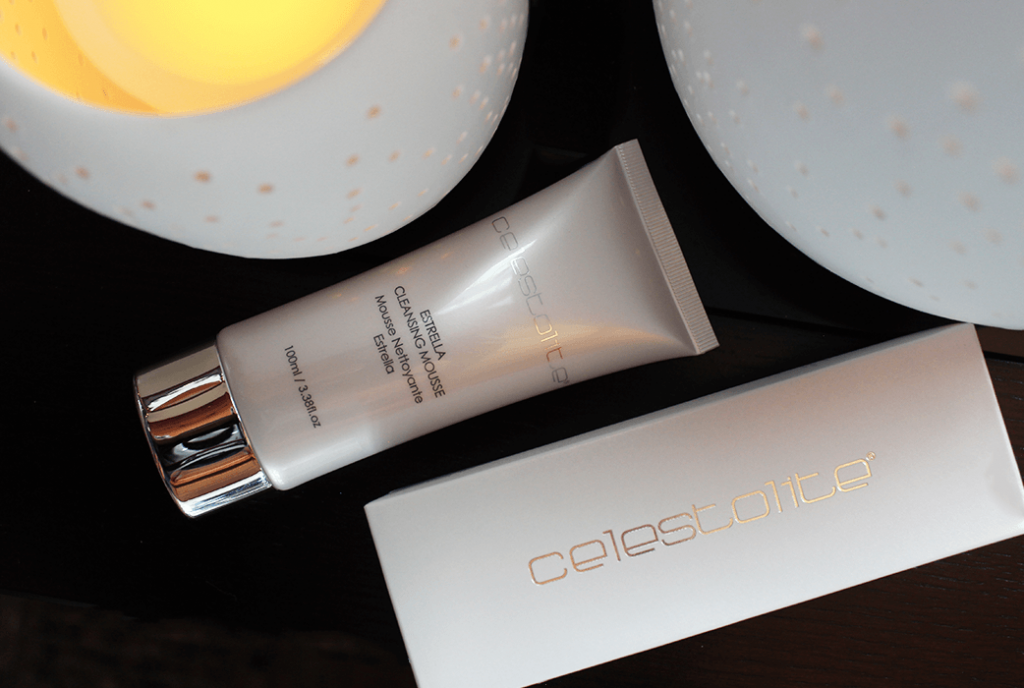 Every skin care routine should start with a cleanser. A good cleanser will rid your skin of the dirt, excess oil, and other impurities that build up on the skin's surface. 
All of this grime is problematic for a couple of reasons. Firstly, if left untouched, it will start to make its way into your pores. This will cause inflammation, blockages, and breakouts. Secondly, the layer of dirt and oil that sits on your skin will prevent other skincare products from penetrating through, meaning that the rest of your skin care routine wouldn't be effective.
In order to properly cleanse the skin, cleansers need to contain compounds called surfactants. Unfortunately, so many surfactants end up over-cleansing the skin. They not only clear away excess oil, but they also strip away the lipid layer that keeps the skin protected. This makes finding a good cleanser a little tricky!
However, that's why we created the Celestolite Estrella Mousse Cleanser. Rich and creamy in texture, this cleanser is formulated with gentle surfactants that come from coconuts. They're able to thoroughly cleanse the skin without leaving it feeling dry or damaged. Even better, our cleanser will hydrate your skin too. With a combination of glycerin, amino acids, and meteorite powder, your skin will look beautifully revitalized and radiant after each cleanse.
Step 2: Use a Toner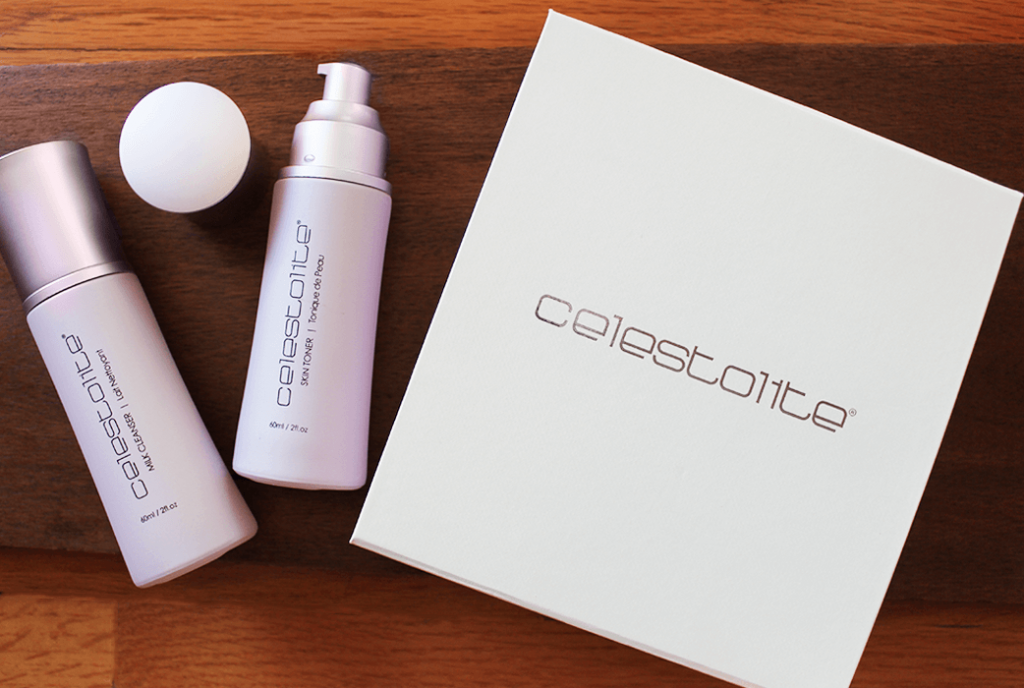 Adding a toner into your skin care routine can be a huge gamechanger. These simple formulas may not seem like much, but they're the perfect way to prep your skin for the rest of the products that you plan to apply.
To start with, a good toner will help to keep your skin's pH level feeling balanced. Most cleansers tend to slightly throw this off, which is why using a toner after cleansing can be so useful. When your skin's pH is out of whack, a number of skin issues can arise, making it worth keeping this in check.
Most toners are also designed to be hydrating. They give the skin an extra boost of moisture after cleansing. This will leave the skin feeling more receptive to other ingredients.
That said, make sure that you don't use a toner that contains alcohol. This is the ingredient that used to give toners such a bad reputation since many alcohols can be extremely drying. It's surprising how many toners out there are still formulated with various alcohols, so find yourself an alcohol-free product, such as Celestolite's Estrella Facial Toner.
Our toner is loaded with ingredients that hydrate and soothe the feel of the skin. From aloe vera juice and cucumber fruit extract to chamomile extract and allantoin, this formula has been designed to leave the skin feeling touchably soft and supple. It will also help to minimize the appearance of large pores, thanks to the addition of witch hazel extract.
Step 3: Apply a Serum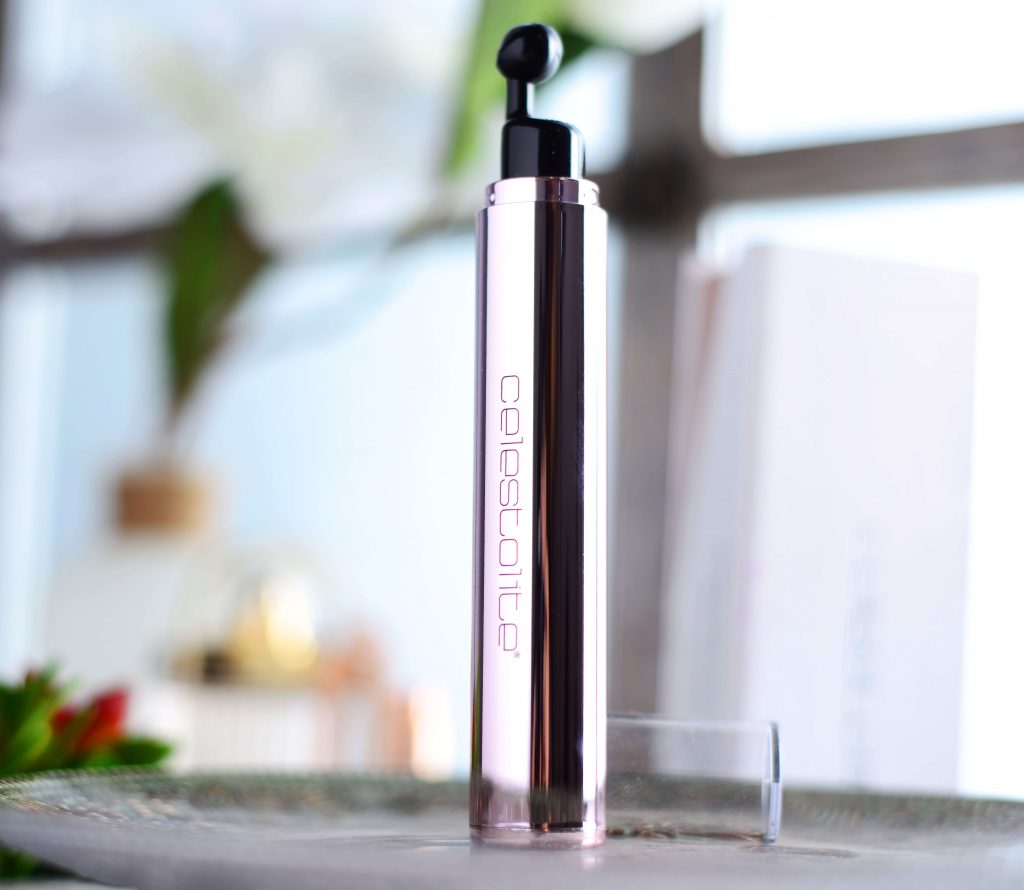 Want to make your skin care routine more potently effective? That's where serums come in.
These lightweight solutions are packed full of active ingredients. Since they don't contain the heavier compounds that moisturizers do, they're able to work their way deeper into the skin. This enables them to directly target specific visible skin concerns, which is why you'll find serums designed for such a wide variety of different skin issues.
Our advice would be to choose a few of your skin concerns that you want to prioritize and then find a couple of serums that will help you to address these. If you don't mind a slightly longer skin care routine, there's no reason why you can't use more than one serum. Simply start with the lightest and thinnest formula before working your way up to the thicker and richer blends.
One serum that we recommend for every skin type and concern is the Celestolite Estrella Renewing Vitamin C Serum. Vitamin C is an ingredient that everybody would benefit from, and this formula boasts two forms of it. This antioxidant not only helps to reduce the appearance of skin aging, but it will also lighten the look of dark spots while improving skin hydration levels.
Speaking of dark spots, our Nova Dark Spot Corrector is another superstar that can fade the visibility of discoloration. Infused with a number of proven complexion-brightening ingredients, including kojic acid, arbutin, vitamin C, and rumex occidentalis, this powerful solution will even out your appearance while giving your skin a glow.
If fine lines and wrinkles are your biggest concern, then give our Jade Spectra Night Capsules a try. This encapsulated serum, which boasts a long list of antioxidants, will leave your skin looking noticeably smoother, tighter, and firmer.
Step 4: Dot on an Eye Cream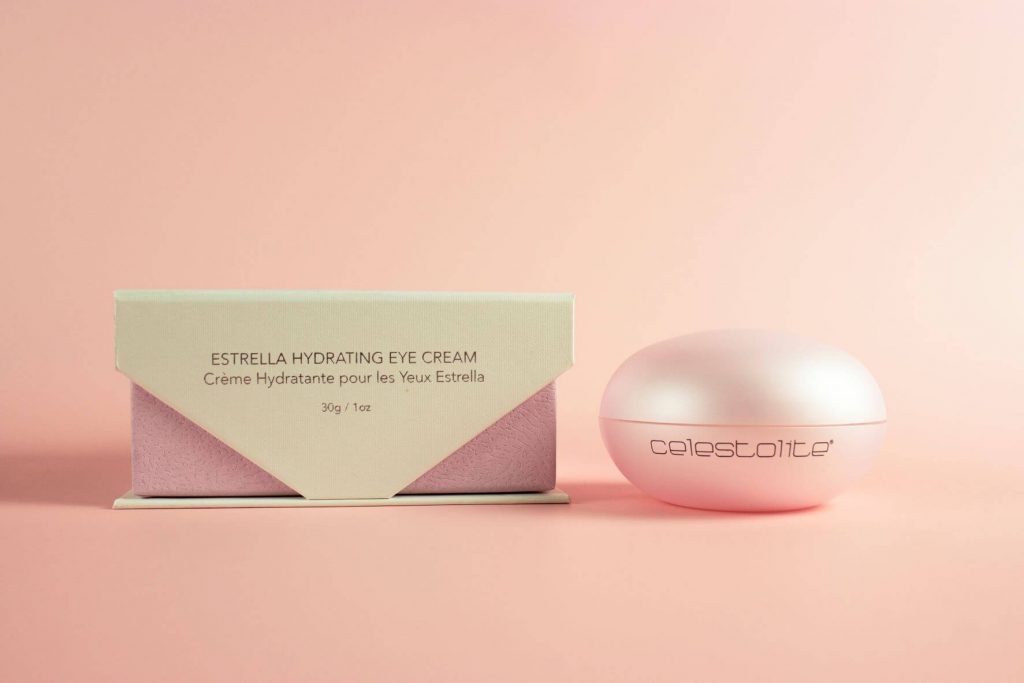 Have you ever wondered why people usually start to develop fine lines, wrinkles, and dark shadows in the eye area before they appear anywhere else on the face?
It's because the skin that surrounds your eyes is thinner and more fragile than the skin anywhere else on your face. This makes it more vulnerable to environmental damage, which accelerates the aging process. The eye area is also almost constantly in motion while you're awake. It creases up each time you make a facial expression, and the aging-related decline in skin proteins soon turns those temporary expression lines into permanent wrinkles.
While your regular facial products will help to care for the skin around the eyes, you'll witness much better results if you use dedicated eye care products, such as Celestolite's Estrella Hydrating Eye Cream. 
This formula is infused with multiple peptides, which help to thicken the feel of the skin. It also contains caffeine, which perks up the complexion while reducing the look of puffiness. The vitamins and antioxidant-rich botanicals in this cream will minimize the appearance of fine lines and wrinkles, leaving your eye area looking smoother, tighter, and younger.
Step 5: Moisturize Your Face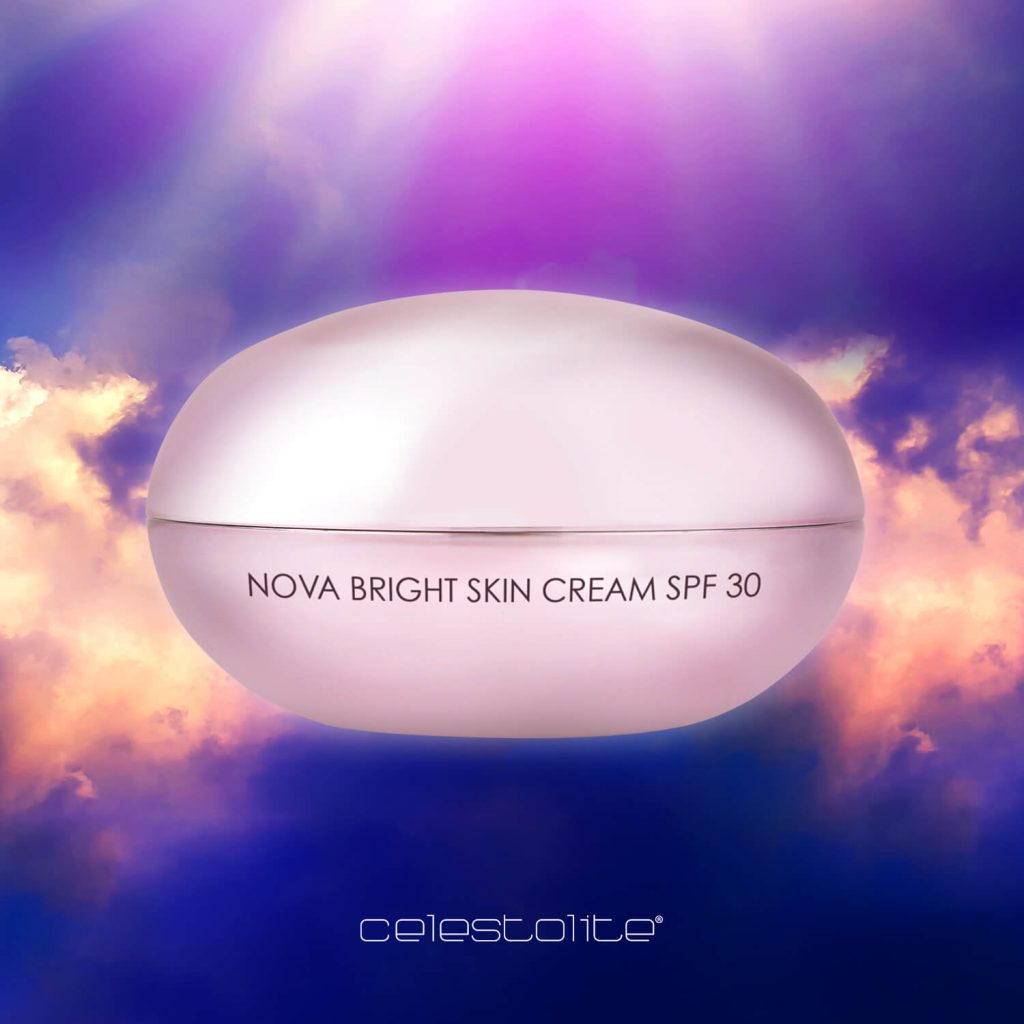 Moisturizing is one of the basic skin care steps that everyone should be doing. After all, no matter your skin type, your skin cells need water in order to function, and this is what a moisturizer provides.
In addition to keeping your skin feeling hydrated, many moisturizers will also help to lock in all of the other skincare products that you've just applied. Most moisturizers contain occlusive ingredients, such as shea butter or plant oils, that form a seal over the surface of the skin. This pushes all of your other products further down into your skin.
Ideally, you should have two separate moisturizers in your skin care routine; one for the daytime and one for night.
To make life simpler, look for a daytime moisturizer that contains SPF, such as Celestolite's Nova Bright Skin Cream SPF 30. In addition to moisturizing your skin, it also offers sun protection. This will save you from having to include an extra sunscreen in your skin care routine.
In the evenings, your skin would benefit from a moisturizer packed with vitamins, antioxidants, and hydrating ingredients. 
If you have dry skin, you'll love the Estrella Night Cream. This rich formula boasts shea butter, sunflower seed oil, oat proteins, and a number of other ingredients that will soften the feeling of dry patches while giving your skin a dewy glow.
On the other hand, those with oily skin will need a lighter formula without any pore-clogging ingredients. So, turn your attention to the Celestolite Luna Mineral Cream. It feels weightless on the skin yet it will still hydrate your skin cells. Even better, it contains a small amount of salicylic acid too. This will clear out blocked pores to ensure that you wake up with a complexion that's free of spots or blemishes.
Weekly Extras
Now that you're familiar with the five steps that you should be following in your daily skin care routine, let's talk about your weekly regimen:
Exfoliate After Cleansing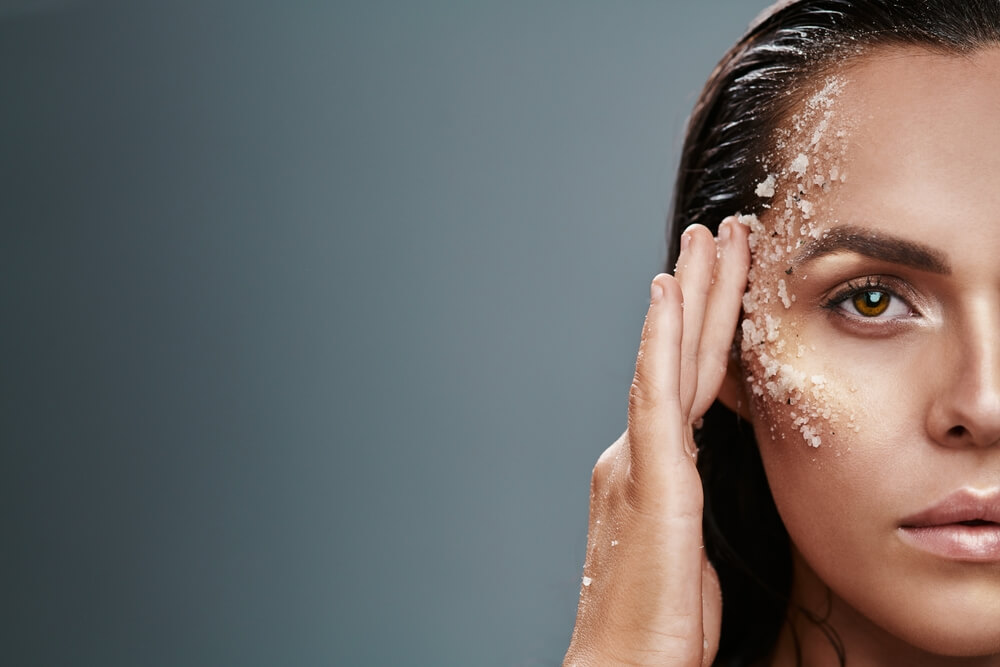 While cleansing is great for removing surface debris from your skin, it's not able to do much about any dirt or oil that has already worked its way into your pores. For this, you need to exfoliate.
Our favorite way to do so is with the Celestolite Estrella Facial Peel. It feels gentle on the skin yet it gets the job done beautifully, making it useful for every skin type.
What makes this exfoliant even more special is how it brightens the complexion. Sure, exfoliation in general does this anyway by clearing away dulling dead skin cells. However, our peel is also infused with meteorite powder. This ingredient is revered for how it can illuminate the appearance, leaving the skin looking truly radiant.
Apply a Face Mask After Exfoliating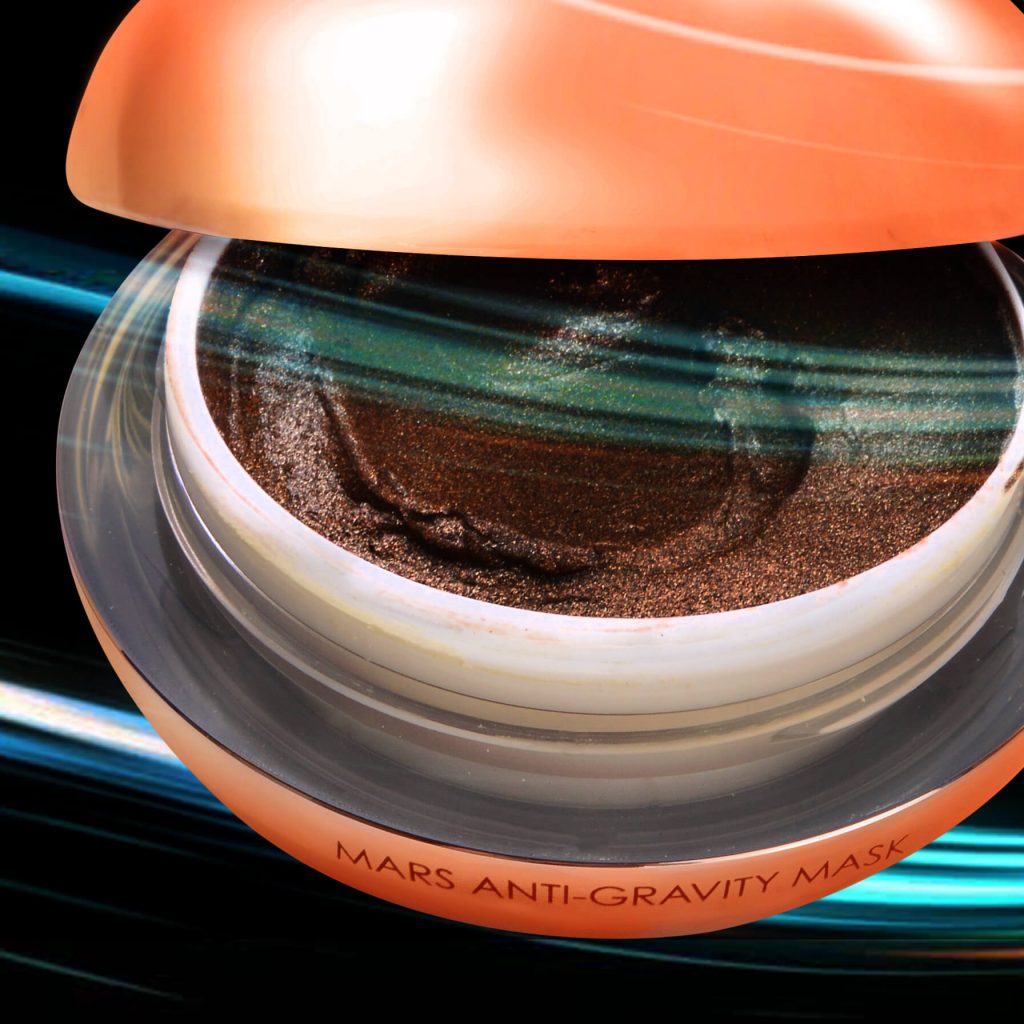 The best time to use a face mask is after you're done exfoliating. This way, both the surface of your skin, as well as your pores, will be thoroughly clear of any grime. This will ensure that the active ingredients within the mask you use will be able to fully work their magic.
Just like when choosing a serum, find a mask that targets your visible skin concerns. For example, if you're trying to reduce the appearance of wrinkles, our Mars Anti-Gravity Mask will plump and lift the look of your skin. Our Cosmic Firming Mask is another product that will leave your face looking smoother and tighter, thanks to its unique blend of DMAE, collagen, and vitamins.
Perfect Your Skin Care Routine With Celestolite
A daily skin care routine doesn't have to be complicated in order to be effective. Simply follow the five steps shared above each morning and evening and you'll soon be rocking skin that looks brighter, smoother, and noticeably healthier.
Click here to explore more bestselling skin care products from Celestolite.