The true giveaway of a woman's age? Hint: it's not her face, where she applies her products morning and night, but her NECK! So goes the saying, anyway.
However, it is true that while we invest so much energy into keeping our face looking good, the neck and body tend to take a backseat. The neck is often completely neglected when it comes to skincare, even though it can be one of the first places to show signs of age and environmental damage.
A crepey neck is a telltale sign of aging, and similar to the symptoms of "tech neck," a term referring to a wrinkled neck due to constantly looking down at your phone. Luckily, the appearance of a crepey neck can be minimized and left looking firmer and more radiant with a few tips and tricks! Stick with us at Celestolite as we share them all!
Why Do I Have a Crepey Neck?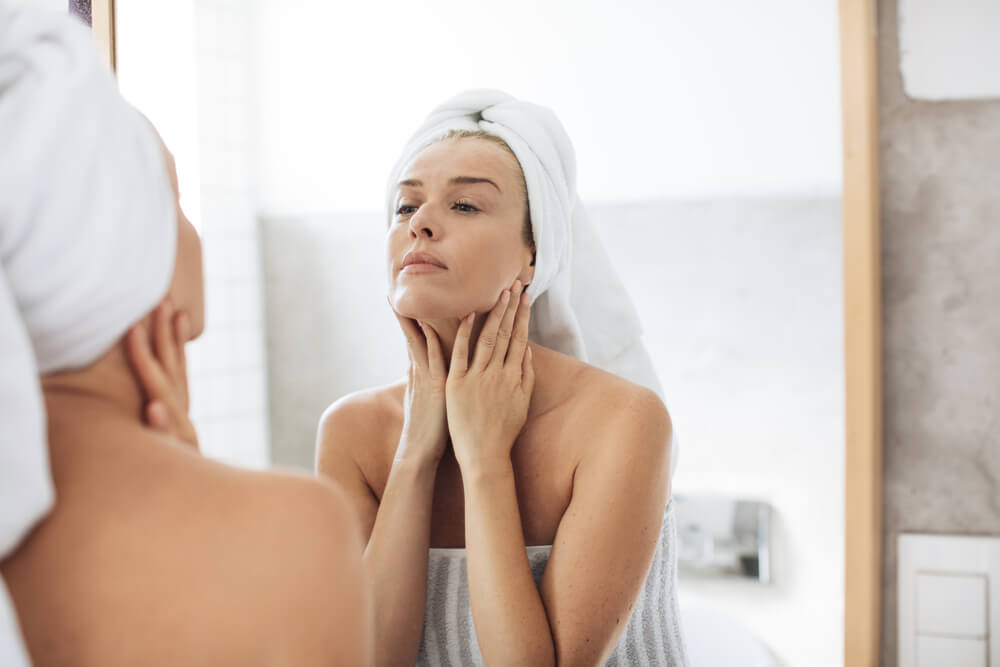 The skin on the neck can be described as "crepey" when it begins to resemble crepe paper – easily wrinkled, and not looking smooth, even when pulled taut. Small wrinkles, sagging, and loss of elasticity can leave you feeling like your neck is looking especially crepey these days.
The skin on the neck is thinner than the skin on the face or on other parts of the body, leaving it especially vulnerable to aging and wrinkling. There are a few causes of a crepey neck, including:
Aging

Loss of Moisture

Hormonal Imbalances

Sun Damage

Weight Loss
Some of these causes, like aging, aren't completely preventable. However, there are some steps you can take, and ingredients you can utilize, to lessen the look of a crepey neck and prevent further crepiness in your appearance.
Our Star Ingredient: Powdered Meteorite!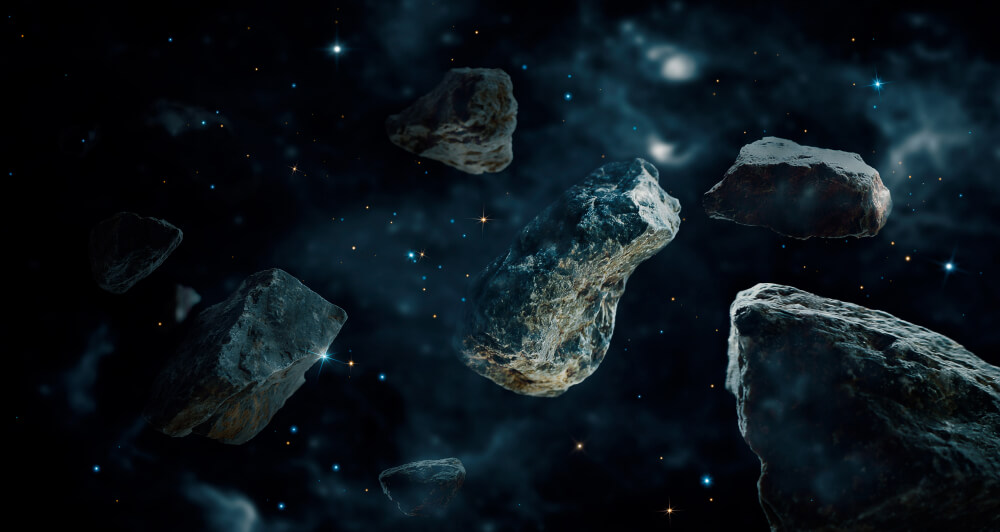 Have you ever seen or considered skin care products containing celestial matter? It makes sense when you think of how valued such objects are in the scientific world. Celestolite skincare uses a unique ingredient to target skin and prevent future signs of aging – powdered meteorite!
It's not commonly heard of in the skincare universe, but meteorite offers some promising benefits when combined with other botanical ingredients. Celestolite channels the galactic power of meteorite to deliver a rejuvenated, fuller, and firmer complexion. This "star" ingredient provides the appearance with several skin-loving minerals.
Celestolite's ingredients are just the thing to combat the appearance of a crepey neck and get your skin looking smooth and radiant. Here are some fabulous first steps to take if a crepey neck has you feeling like your neck needs a little TLC!
Use a Retinoid
Combine the star-studded ingredients of Celestolite with an A-lister like retinol, and you're ready to improve the appearance of a crepey neck and leave it looking tighter and firmer! That's because retinol is known to improve the look and feel of skin elasticity. 
The Cosmic Firming Mask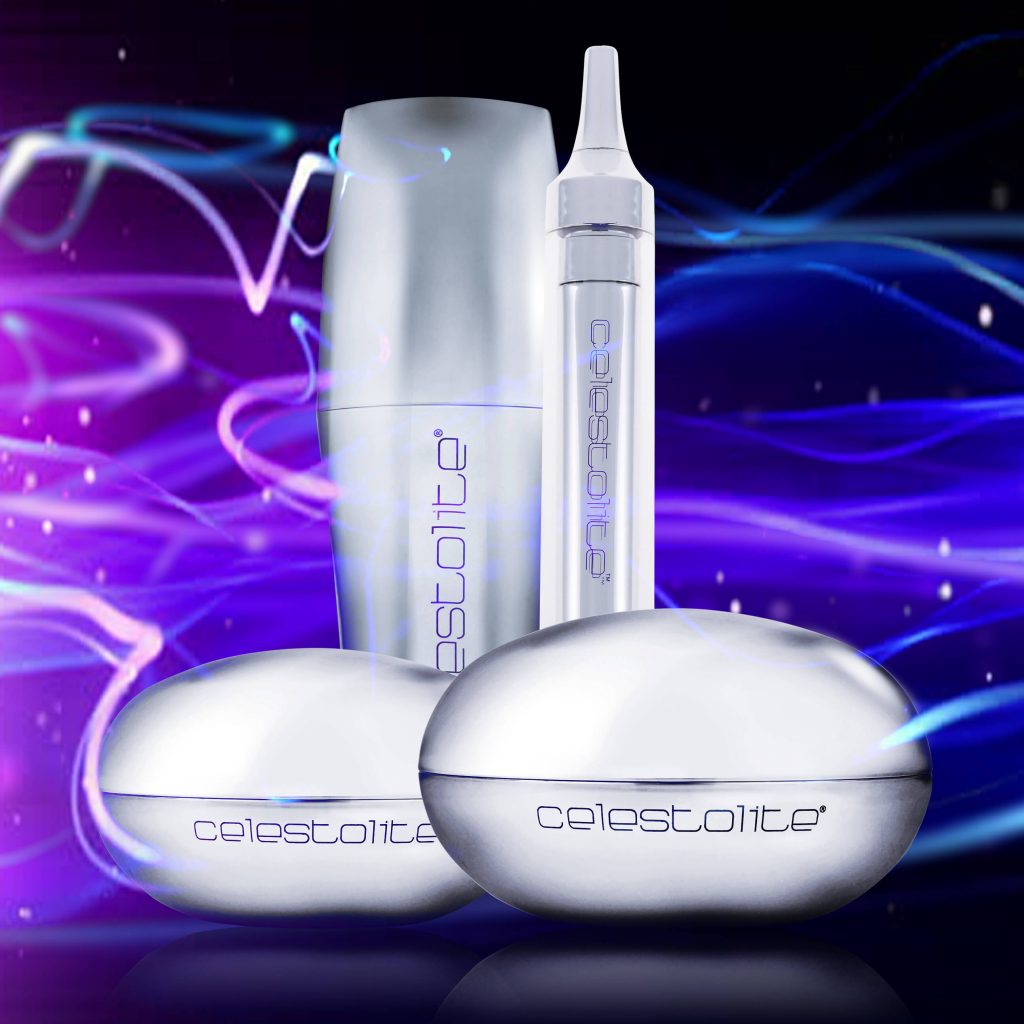 Celestolite's Cosmic Firming Mask is a product with great efficacy for lessening the visibility of a crepey neck. This rich, silky mask contains a retinol derivative, or retinoid. It works in conjunction with other ingredients to leave the skin feeling fresh and rejuvenated.
Although we tend to keep our masks solely on our faces, applying the Cosmic Firming Mask to the neck has great benefits. It gives your neck the attention it deserves!
The Cosmic Firming Serum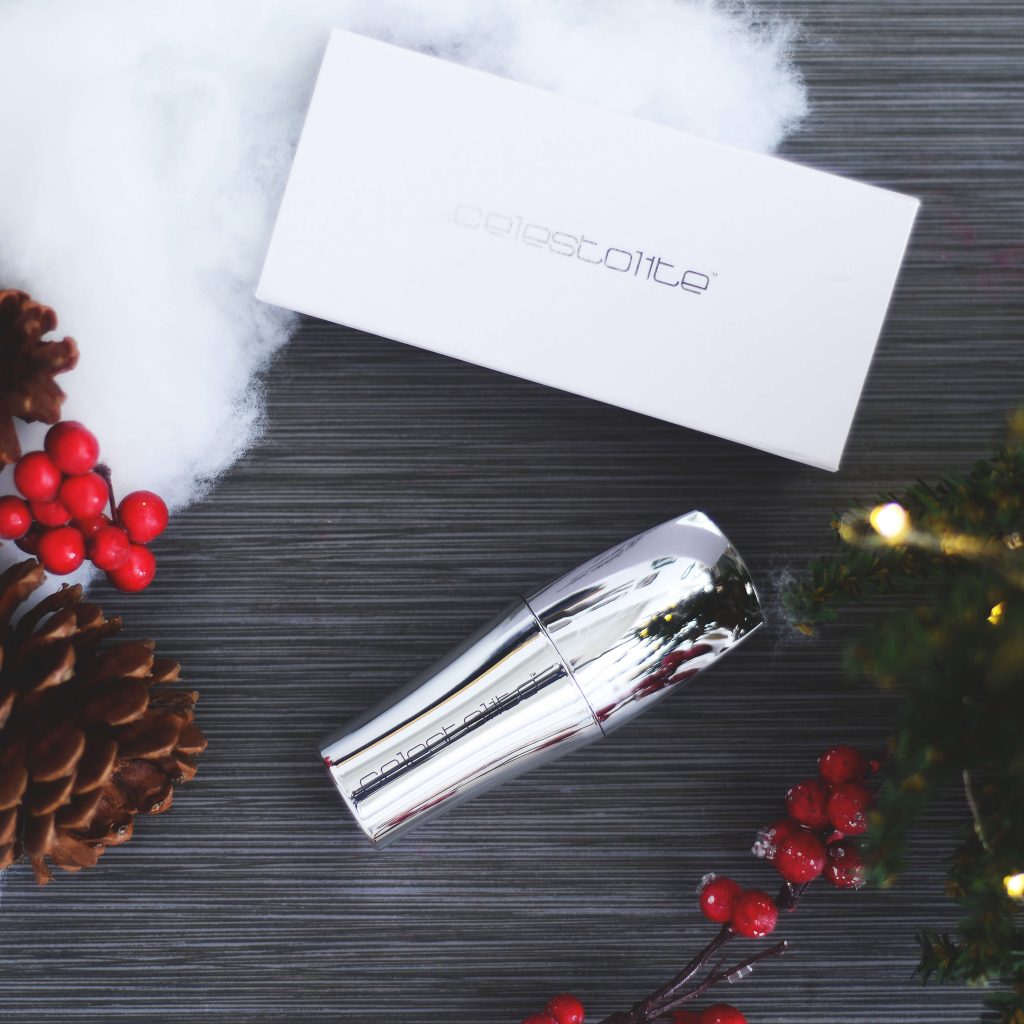 You can follow up your mask with the Cosmic Firming Serum, which also contains a retinoid, applied to the neck. This serum will sink deeper into the skin to deliver maximum benefits. It also contains the following ingredients that, together, work to improve the appearance of a crepey neck:
Vitamin C for brightening the look of the skin

Hyaluronic acid for moisture

Lactic acid for smoothing the feel of the skin
With these three powerful ingredients, the Cosmic Firming Serum reduces the look of dark spots and hyperpigmentation. It also lessens the look of wrinkles, and makes the skin appear more elastic. It's an amazing serum with multiple benefits for both the face and neck! Applying once a day (preferably at night because a retinoid can leave skin sensitive to the sun), will put you on the path to a smoother-looking neck.
The Luna Luminous Touch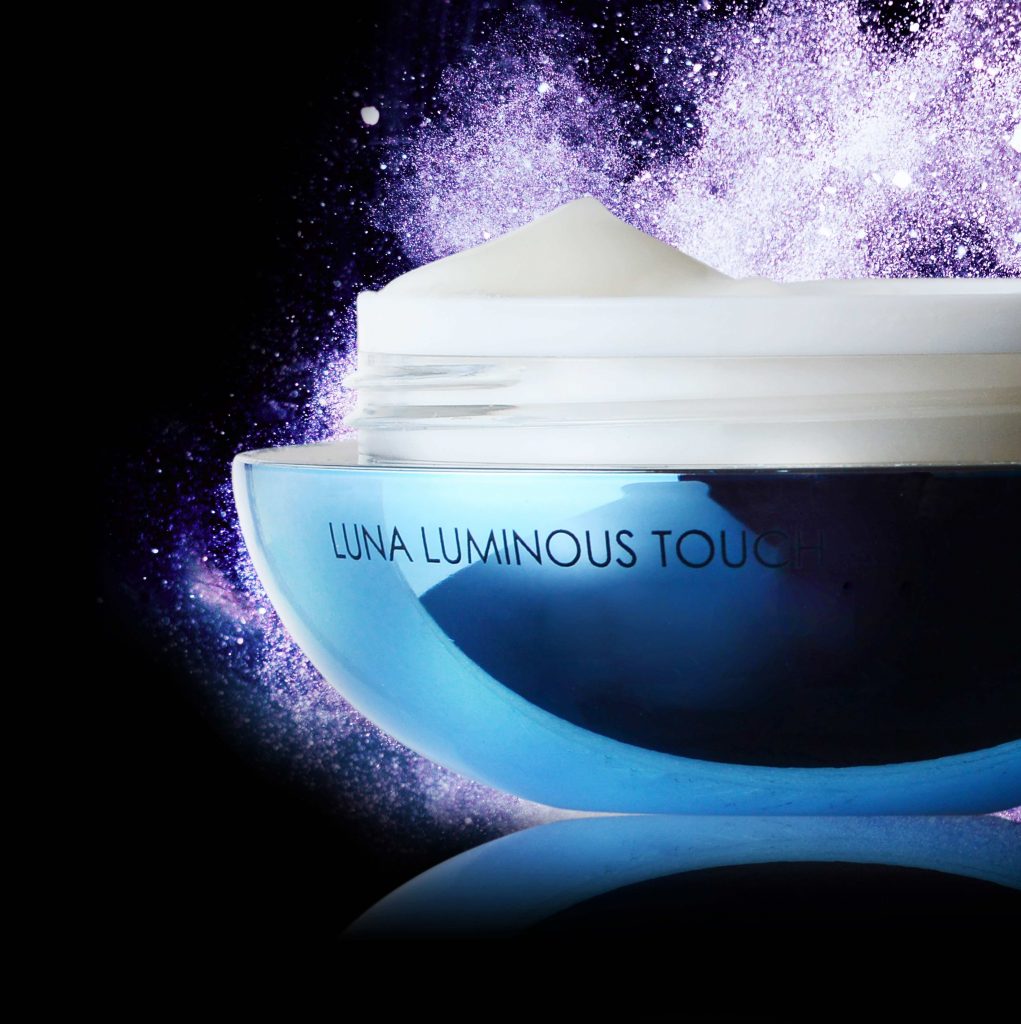 If you're looking to use a moisturizer with retinol, the Luna Luminous Touch contains retinol, as well as other powerhouse ingredients, like hyaluronic acid, resveratrol, chamomile, green tea, and coconut extract.
This is an ideal moisturizer for someone with an oilier skin type who prefers a matte finish. Luna Luminous Touch can be used on the neck as well as the face, leaving an airbrushed finish while minimizing the visible effects of a crepey neck.
Fighting the appearance of crepiness doesn't mean you have to layer on lots of heavy products. Our Luna Luminous Touch is so lightweight you'll forget you've applied such powerful skincare! And as with every Celestolite product, it contains meteorite powder and carries all the benefits that come with this celestial "star" ingredient.
Moisturize with Hyaluronic Acid
Hyaluronic acid is a naturally occurring substance in the skin, meaning your body already produces some on its own. However, production slows as we age, so supplementing the skin with hyaluronic acid is important for maintaining moisture levels.
Think of hyaluronic acid like a moisture magnet. It can do wonders for plumping and smoothing the look of a crepey neck. Crepiness results when skin is dehydrated, so using a moisturizer on the neck with hyaluronic acid is vital for keeping the neck looking firm.
The Jade Spectra Night Capsules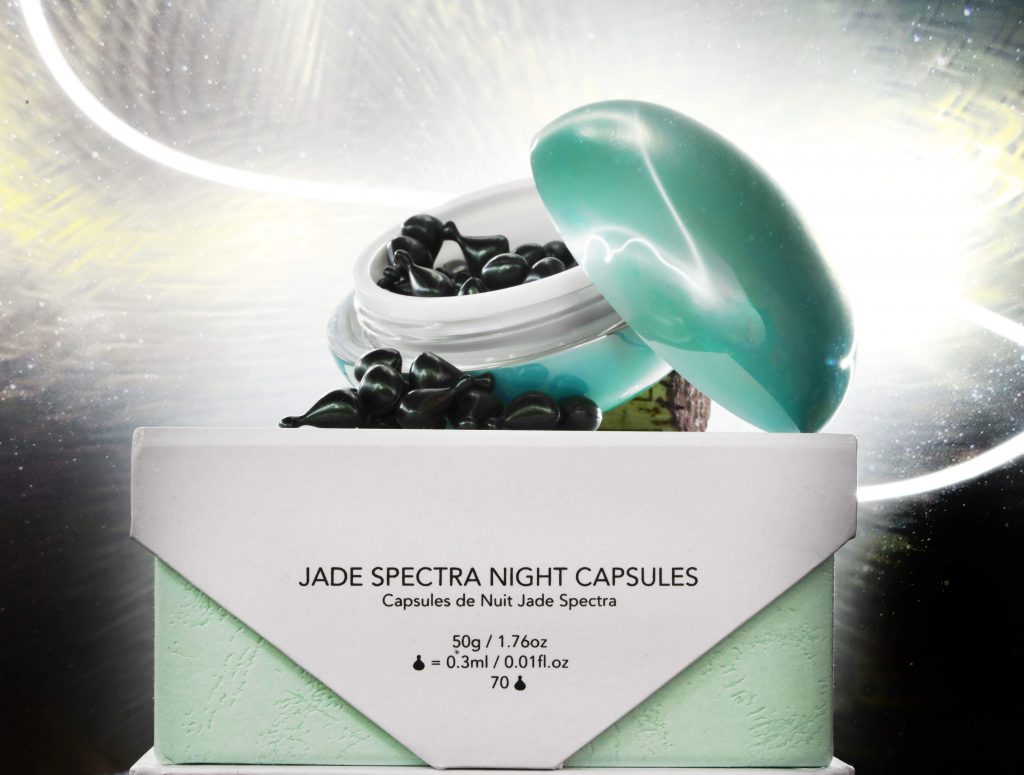 Celestolite offers a few star products that can give your neck its daily dose of hyaluronic acid. For a fun addition to your skincare regimen, use the Jade Spectra Night Capsules, concentrating on the neck and decollete.
The capsules break open to release the powerful combination of Celestolite's star ingredients. One of them is sodium hyaluronate, the salt form of hyaluronic acid.
Massage one or two capsules onto the neck, always applying in an upwards motion. The upwards motion is intended to help prevent further sagging in the skin on a crepey neck. This treatment can be done once a week to take extra care of the skin on your neck.
The Estrella Awakening Day Cream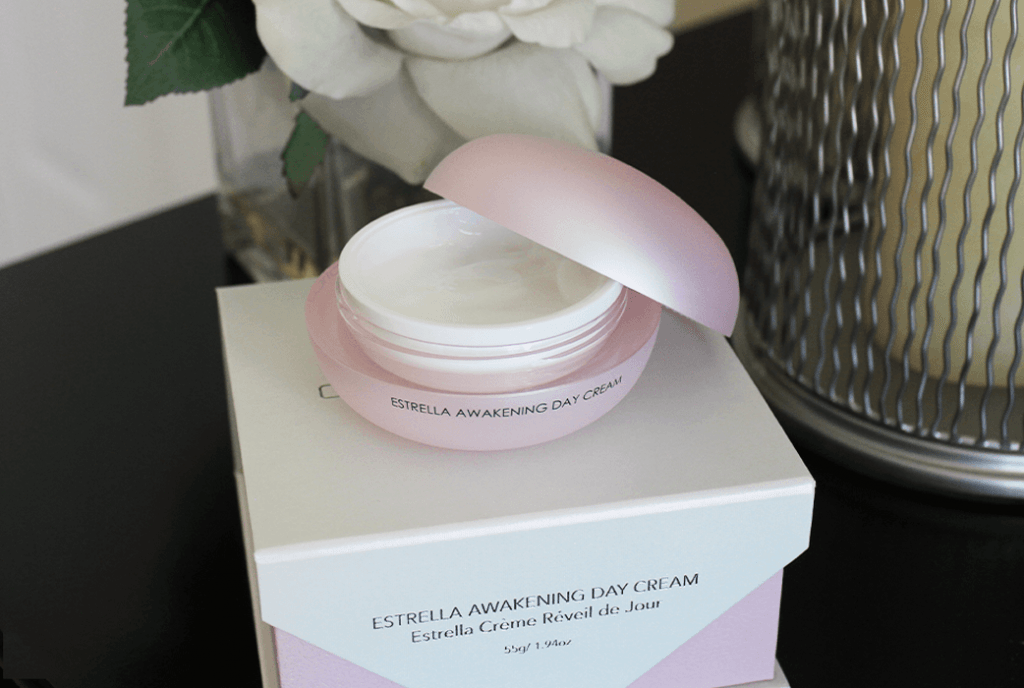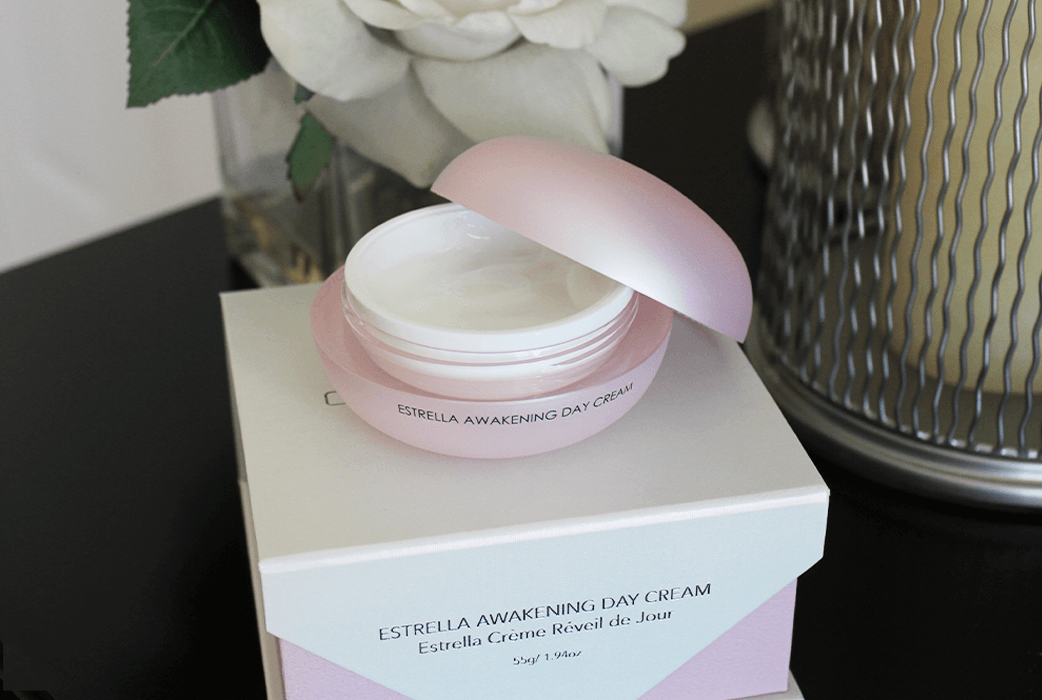 For daytime, adding the Estrella Awakening Day Cream to your morning skin ritual will treat the skin on your face and neck to hyaluronic acid, and of course Celestolite's unique blend of minerals and meteorite powder.
A truly luxurious cream that leaves skin feeling smooth and immensely hydrated, the Estrella Day Cream is a bestseller at Celestolite for a reason! It contains the potent ingredients, like hyaluronic acid, that the skin needs to combat the appearance of a crepey neck.
The Radiant Body Exfoliant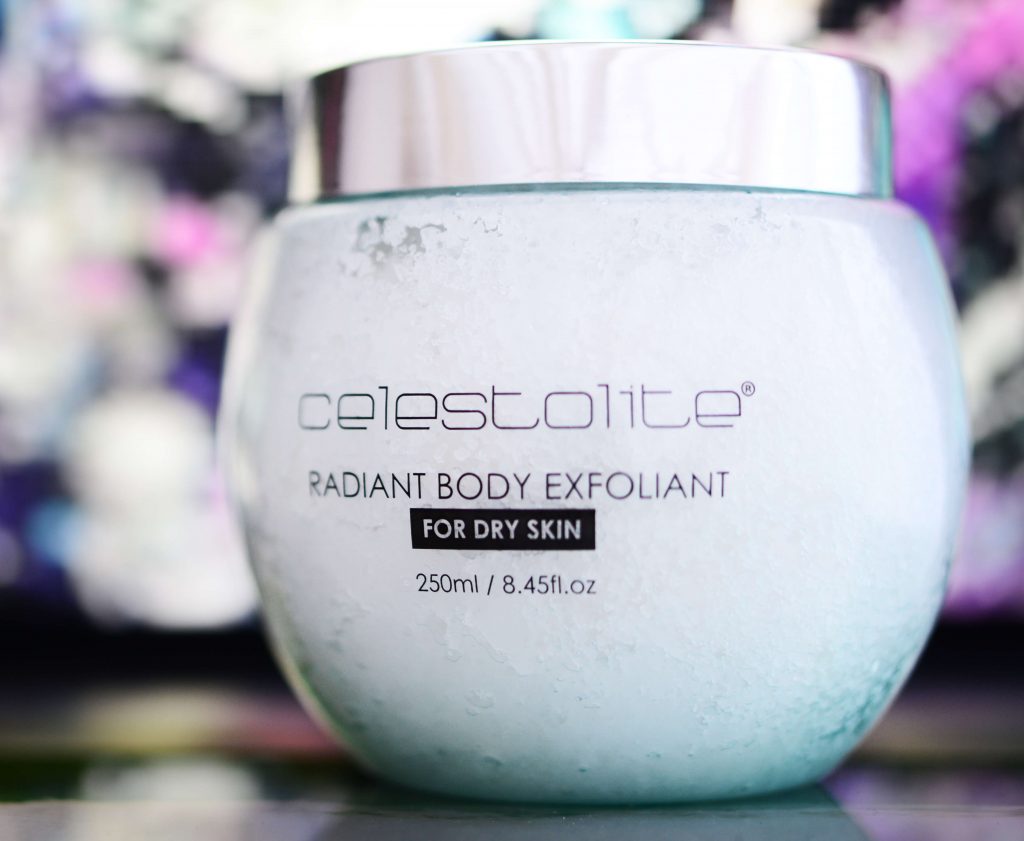 And of course, like with products on your face, exfoliation will help your skin to absorb all of the powerful ingredients you're layering on. Using a luxurious scrub to turn your neck into a smooth canvas will allow products to properly penetrate the skin.
The Celestolite Radiant Body Exfoliant is a salt scrub jam-packed with minerals to soften and smooth the skin on your neck, while being gentle enough for such delicate skin. Massaging with upward circular motions will gently exfoliate the neck before you apply your serum and moisturizer.
When you use the Radiant Body Exfoliant, not only are you prepping the neck (and rest of your body) for your other skincare products, but you're treating your skin to an extra dose of Celestolite's potent meteorite powder.
SPF, SPF, SPF!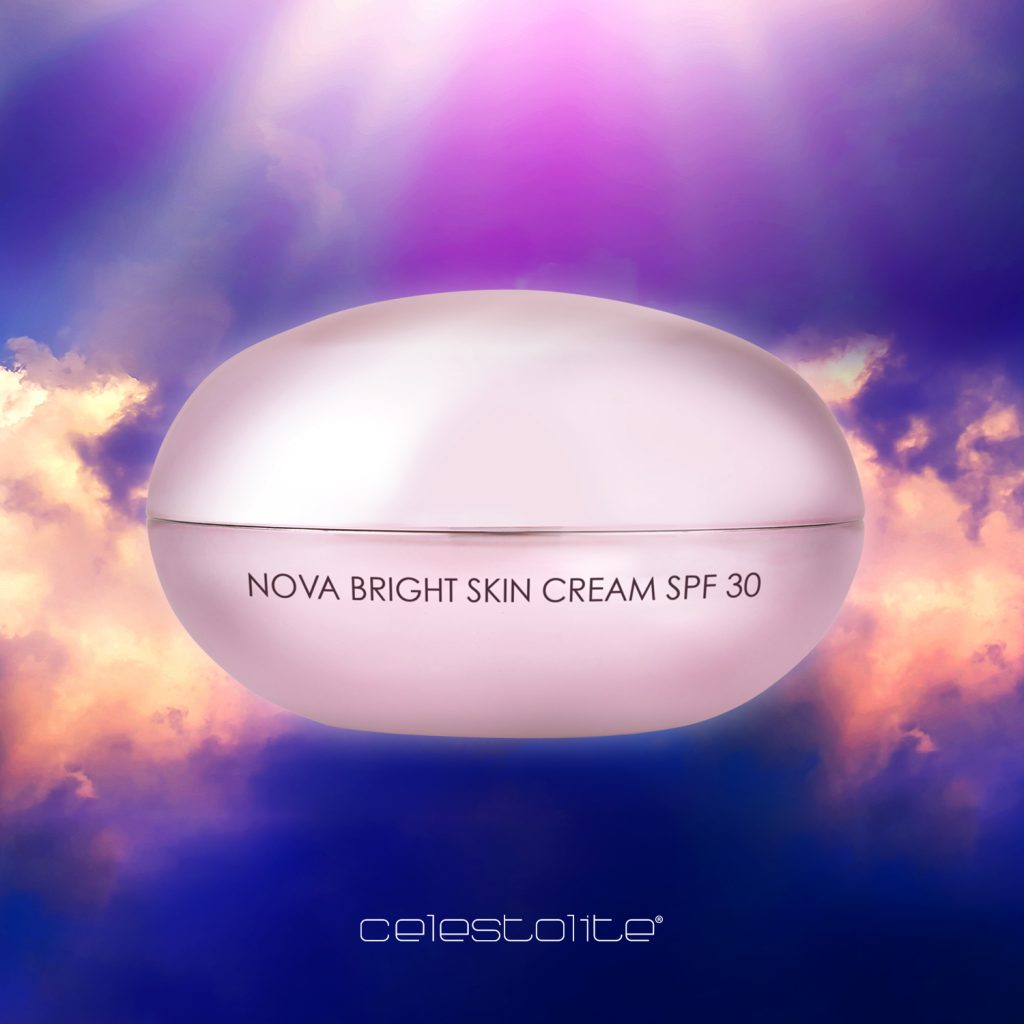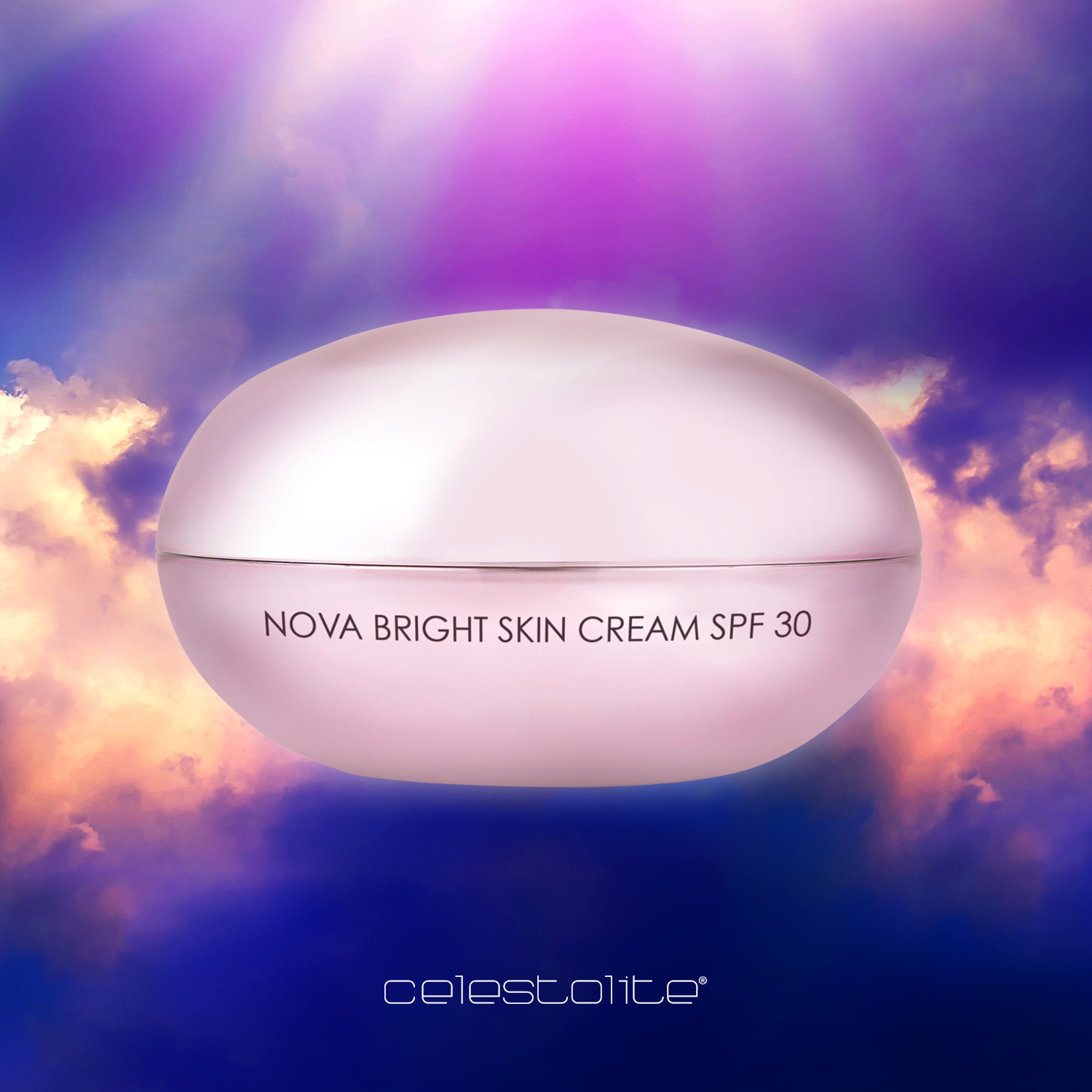 Experts agree that the number one culprit when it comes to a crepey neck is the sun. You probably know that the sun's UV rays cause sun spots, sunburns, and even wrinkling. However, sun exposure can leave your skin with a crepey effect as well.
For those reasons, it's crucial to use an SPF every day. Choosing a moisturizer with SPF is an easy way to make sure you don't forget! Our Nova Bright Skin Cream contains SPF 30, as well as retinol and aloe leaf extract.
Make sure to include your neck when applying SPF. Always work in an upwards motion when applying. Remember that gravity takes its toll downwards. So, lifting the skin when applying can combat that downward pull.
The neck is easily looked over when applying SPF. Many people don't carry their moisturizer or foundation onto their neck. And wearing a hat often leaves the neck exposed. As a result, the neck gets a large amount of sun exposure compared to the rest of the body. Diligence with an SPF moisturizer is one of the best tools in your bag to ease the look of crepiness on the neck!
Conclusion
By utilizing retinol, hyaluronic acid, and an SPF in your daily routine, you can better the look of a crepey neck and prevent further visibledamage to the neck's delicate skin. Celestolite's star-powered products offer all of these ingredients. Plus, they come with the added benefit of minerals like calcium and magnesium sourced directly from powdered meteorite!
Celestolite products deliver out-of-this-world results and leave you ultimately feeling more confident – like you're taking care of your skin in the best way possible.