The beauty industry has seen a formidable shift in the past few decades. While trends persist, the beauty space now sees an unparalleled level of diversity. Instead of following a single beauty standard, more people are learning to stay true to their skin types, skin colors, and features. They build their skin care routines around these factors, instead of trying to change them.
This has turned skin care into an extremely personal experience. While this has turned over a promising new leaf for an industry that was once boxed in by uniform standards, the customizable nature of skin care today may leave beauty beginners overwhelmed.
Whether you're looking to rebuild a routine that no longer serves you or you're mapping out a skin care regimen for the first time, we at Celestolite are here to help. Here are three simple ways to get started with skin care.
Celestolite Skin Care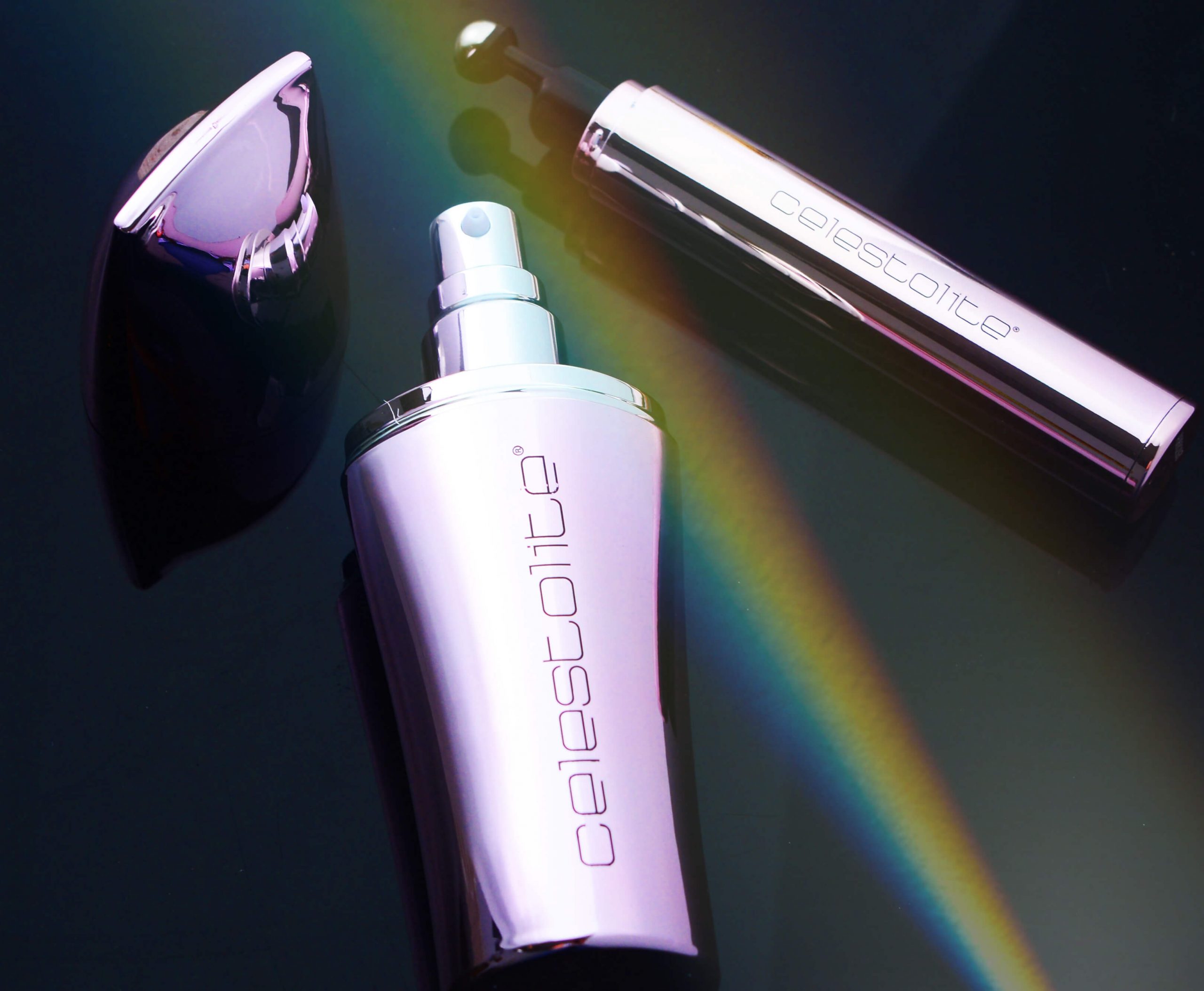 Before all else, allow us to introduce ourselves. Here at Celestolite, we take skin care beyond the box and straight through the stratosphere. Our extensive roster of beauty solutions is tied together by one superstar ingredient: meteorite powder.
Once a mystery from beyond earth, science has revealed that meteorites are more than just spatial debris. With components like magnesium, calcium, and other minerals, meteorites have great potential to boost skin care's beneficial properties. Combined with carefully curated botanical extracts, Celestolite harnesses the power of these ingredients to draw out the skin's optimal state.
How exactly do we do this, you might ask? With straightforward skin care products that target the biggest skin concerns, of course.
Build a Base
Every skin care regimen needs two key steps: cleanser and moisturizer. Most routines have more products, but these are the foundational steps that you'll want to have covered before expanding further. 
Cleansing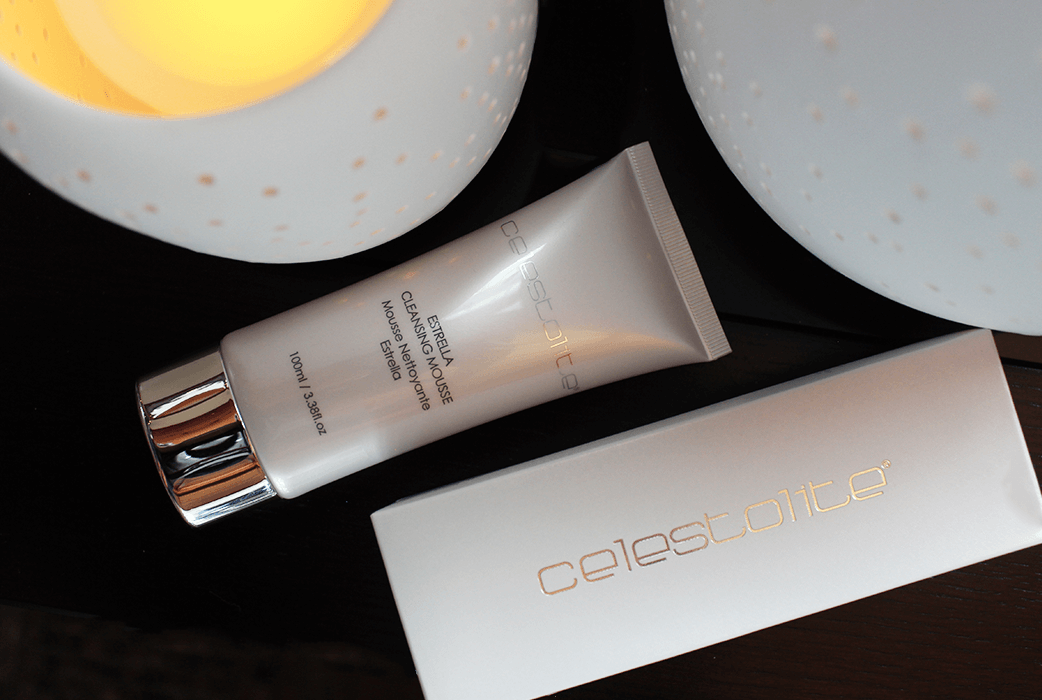 Let's start with cleansers:
The very first step of the standard skin care routine, cleansers are formulated to wash off any sweat, dirt, and debris that may have built up on your face throughout the day or overnight. This not only promotes good skin hygiene but also ensures that you are applying the succeeding steps of your routine onto a clean canvas.
The rapid expansion of the beauty industry has given rise to a wide range of cleanser formulations. Some of the most popular types of cleansers today include: 
Gel cleansers

Foam cleansers

Liquid oil cleansers

Oil balm cleansers

Cream cleansers
Here at Celestolite, we put forth another cleanser option: the Estrella Cleanser Mousse. With a rich, mousse-like consistency, this unique cleanser is both creamy and non-greasy, making it a great match for all skin types. 
With coconut-derived cleansing agents, the Estrella Cleanser Mousse effectively lifts impurities from the skin. Despite being thoroughly cleansed, the skin is left feeling soft and supple. This is thanks to the hydrating glycerin found in this product's formula.
Moisturizing
When it comes to moisturizers, there are even more options on our roster. Some of the factors worth considering when selecting a moisturizer include:
Your skin type

, particularly whether you lean towards dry or oily skin

The general climate and season

, as factors like temperature and humidity play a role in how moisturizer behaves on your skin

Intended usage, whether for daily application or overnight moisture
One of the most foolproof ways to tick all these boxes is by having separate day and night moisturizers. Depending on your skin type and where you live, your skin may behave one way in the daytime, and drastically differently throughout the evening. Distinct day and night creams can help bridge this divide while quenching the skin's need for moisture.
Choosing a Morning Moisturizer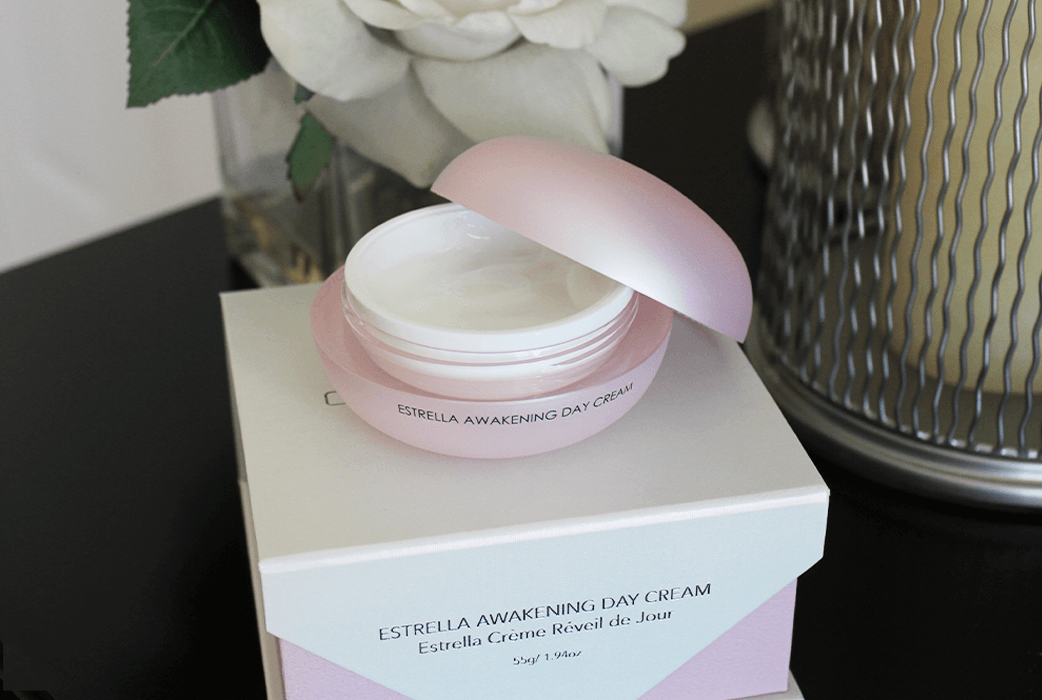 For your morning skin care routine, consider Celestolite's Estrella Awakening Day Cream. Infused with sodium hyaluronate, this lightweight facial cream relieves the skin of discomfort and dryness. Similar to hyaluronic acid, sodium hyaluronate binds an impressive amount of water to the skin, helping it retain moisture. However, sodium hyaluronate has a smaller molecular size than hyaluronic acid, allowing it to sink deeper into the skin. 
Another superstar ingredient in this day cream is betaine, an amino acid derivative that comes from sugar beets. Beyond making products feel gentler on the skin, betaine's true abilities lie in the fact that it is an osmolyte. This allows it to adjust to the body's ever-shifting hydration levels, promoting a smoother, suppler complexion around the clock.
Choosing an Evening Moisturizer
To complement the Estrella Awakening Day Cream, cap off your evening skin care routine with Celestolite's Estrella Night Cream. Packaged in the same pastel pink capsule as the day cream, it's natural to assume that the Estrella Night Cream functions the same way as the Awakening Day Cream. However, a peek into its ingredient list reveals otherwise:
For one, the Estrella Night Cream has much richer and more potent moisturizing ingredients. Unlike the day cream, which is formulated to feel lighter and last throughout the daytime, the Estrella Night Cream is used for cool, dry evenings. The skin naturally tends to dry up overnight, and this product works to prevent this from happening.
Some of the moisturizing ingredients found in the Estrella Night Cream include: 
Propylene glycol

Hydrolyzed oat protein

Glycerin

Shea butter
Besides boosting the skin's moisture levels to relieve discomfort, these ingredients also contribute to a longer-term effect: minimized visible signs of aging.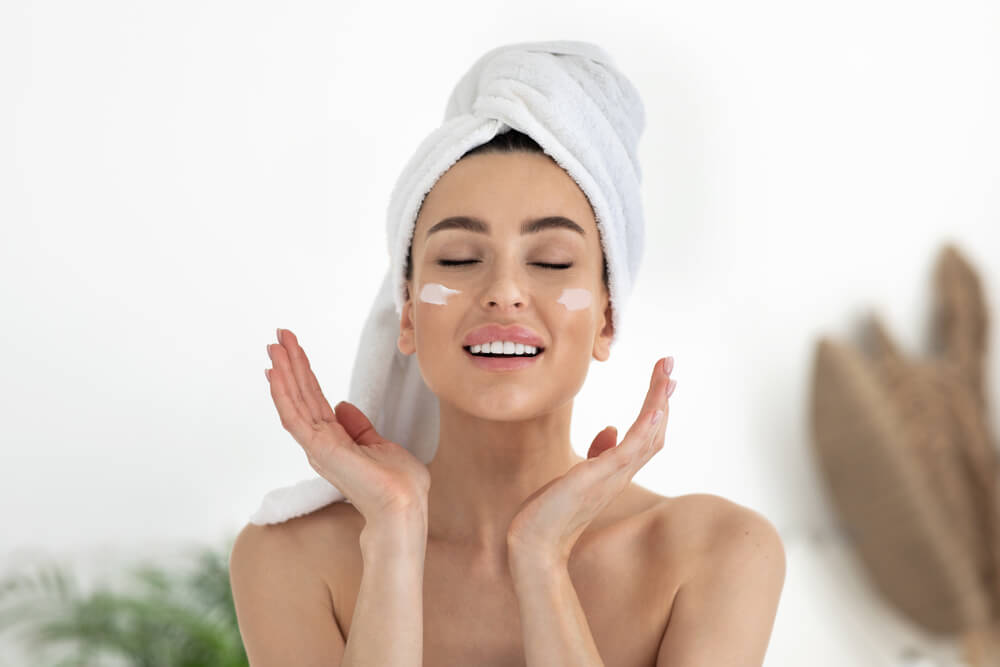 While our bodies naturally generate skin-firming collagen, the amount we produce diminishes with time. As a result, aging skin is often accompanied by fine lines, wrinkles, and a loss of firmness.
While applying moisturizing ingredients topically cannot directly boost the body's collagen production, it can gradually reduce the visibility of wrinkles and dryness. The result: softer, smoother, and younger-looking skin.
Another positive point: both the Estrella Awakening Day Cream and Estrella Night Cream are free of skin-stripping alcohol, making them a great addition to the skin care routines of those who struggle with dryness and sensitivity.
Scale Up With a Serum
Now that you have your cleanser and moisturizer combination sorted, the next order of business is adding a targeted serum to your skin care round-up. Serums are diverse and can promise a whole host of benefits depending on what your skin concerns and needs are.
Here at Celestolite, we have a handful of skin-improving serums for your consideration. Some of our best-selling products that cover common skin concerns include: 
The Cosmic Firming Serum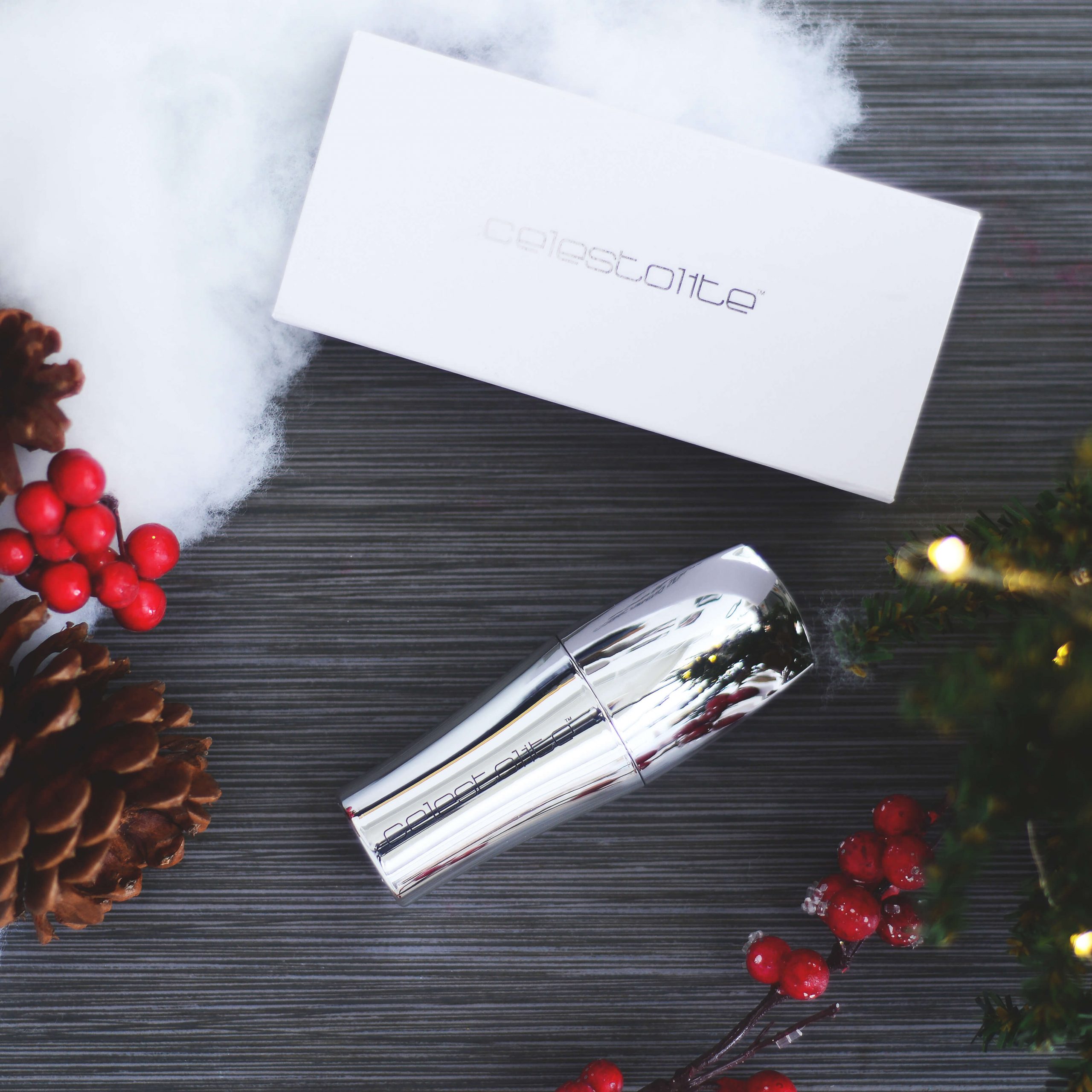 Encased in a stylish, palm-sized bottle, the Cosmic Firming Serum is even more impressive than it looks. With Celestolite's signature meteorite powder and a blend of hand-picked ingredients, this serum is a powerful solution for slowing down the appearance of lines and wrinkles.
DMAE, scientifically known as Dimethylaminoethanol Tartrate, is one of the standout ingredients in this serum. A novel ingredient, available literature on DMAE is limited but extremely promising. For instance, the American Journal of Clinical Dermatology published a study that explored the effectiveness of DMAE in mitigating the appearance of forehead lines. The research noted visible improvements without causing side effects like sensitivity and dryness.
The Mars Stellar Serum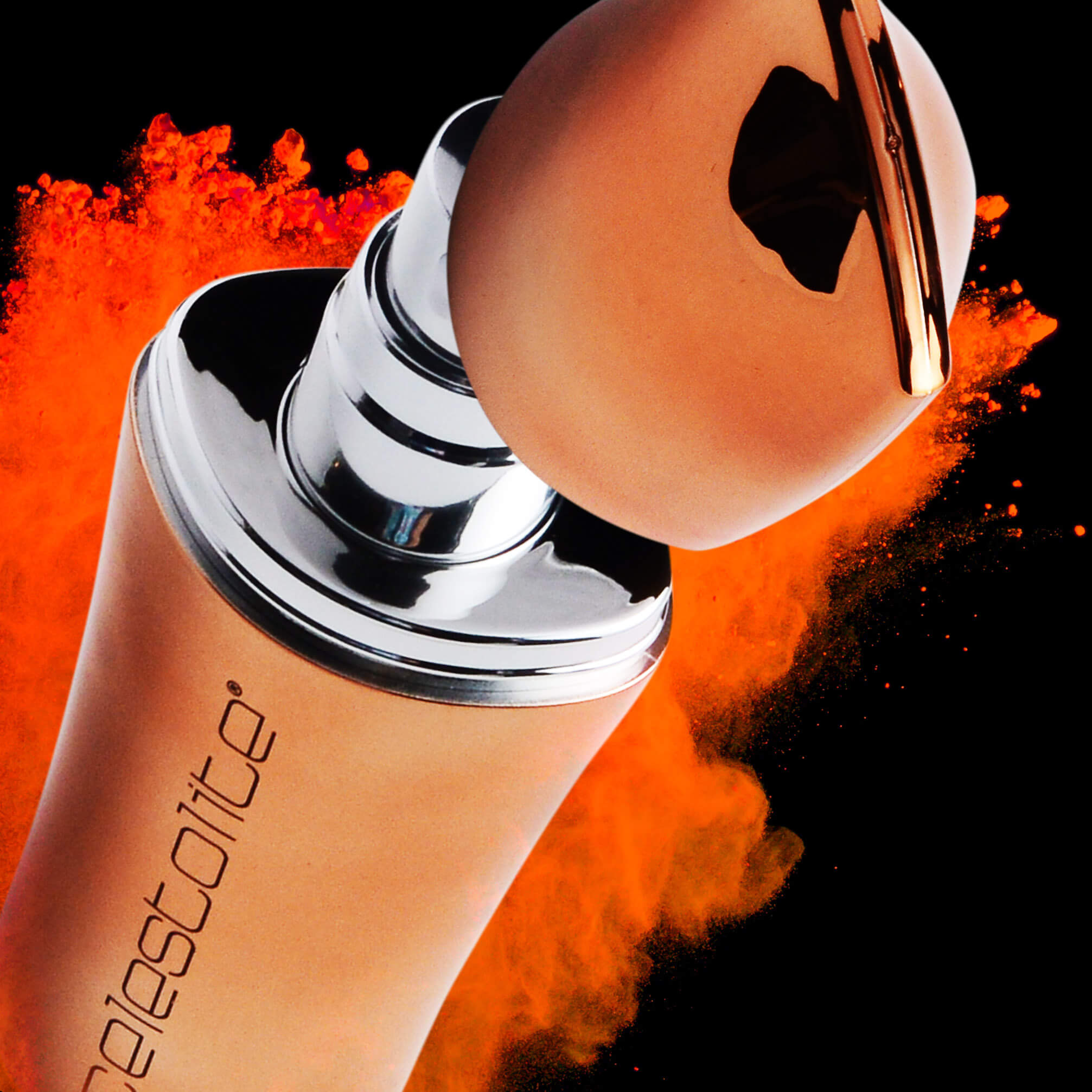 The Mars Stellar Serum is another product on Celestolite's roster of skin care serums. Rather than targeting the visible signs of aging, the Mars Stellar Serum doubles down on dryness and dehydration with ingredients like glycerin, propylene glycol, sodium hyaluronate, and collagen.
All popular picks for hydrating and moisturizing formulations, these ingredients are a great match for those who struggle with either dehydration or dryness. Each of these concerns comes with telltale symptoms that can help you identify whether or not you need the Mars Stellar Serum in your skin care routine.
Common signs of dehydration include: 
Dull, lackluster skin

Dark undereye circles

More visible lines and wrinkles
On the other hand, dryness is often accompanied by the following symptoms:
Tight, uncomfortable sensation

Flaky or scaly skin

Redness and inflammation
While dryness and dehydration are two completely different matters, it isn't uncommon to see them come hand-in-hand. Thankfully, Celestolite's Mars Stellar Serum alleviates both, visibly smoothing out the complexion.
The Luna Thermal Activator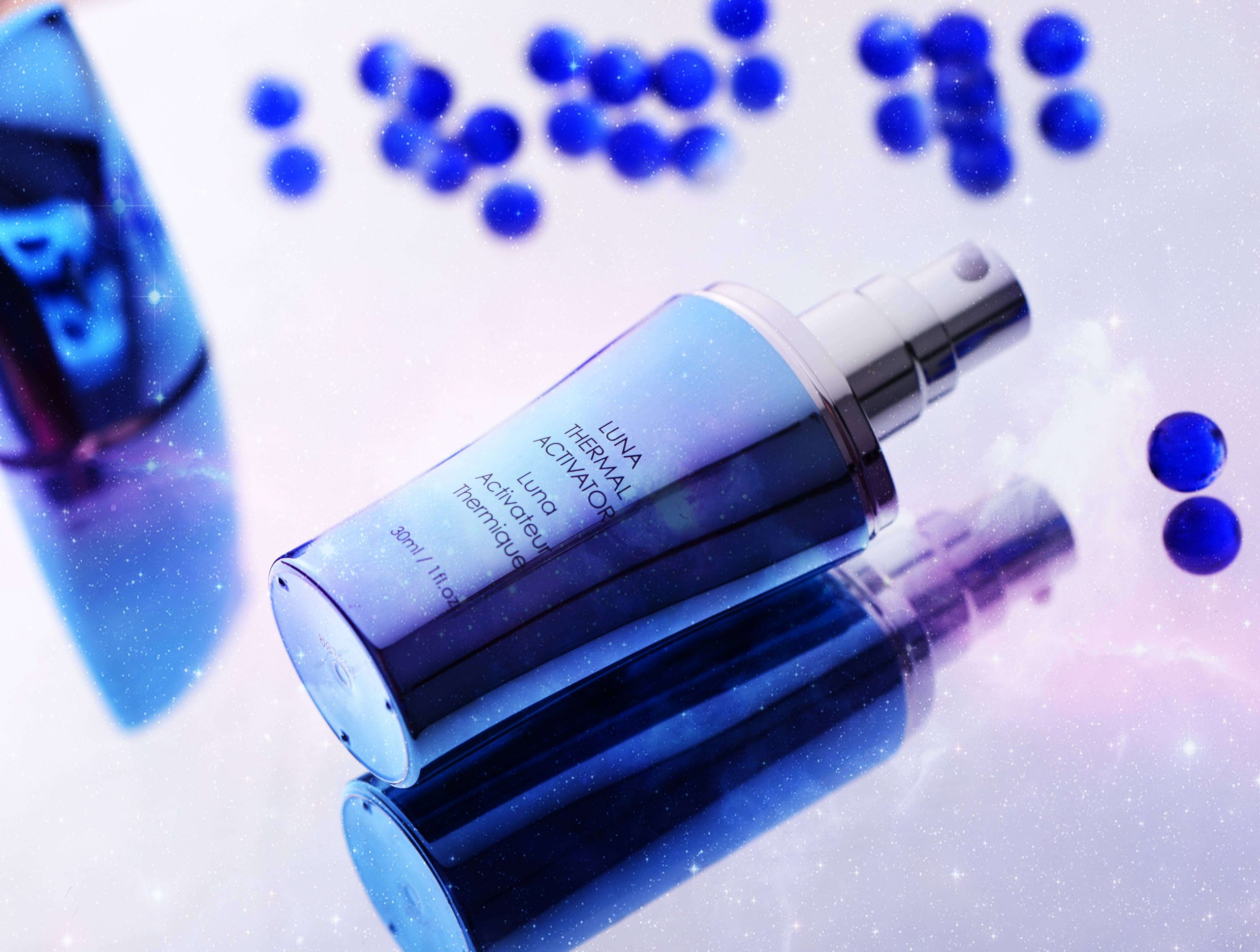 Lastly, we have the Luna Thermal Activator. A unique Celestolite offering, this serum can be used on its own or in conjunction with the Luna Lava Mask.
On its own, the Luna Thermal Activator contributes to a more youthful-looking glow, thanks to peptides Palmitoyl Tripeptides-1 and 7. It also contains Acetyl Hexapeptide-8, which reduces dryness and the discomfort that often accompanies it.
However, the Luna Thermal Activator's true potential comes out when used with the Luna Lava Mask. By adding a few drops of the product to the face mask, the serum triggers a relaxing, warming sensation. In addition to feeling great on the skin, this mask and serum combination helps bring out the skin's luminosity, leaving you with a clearer and more radiant complexion after use.
Explore the World of Skin Care Devices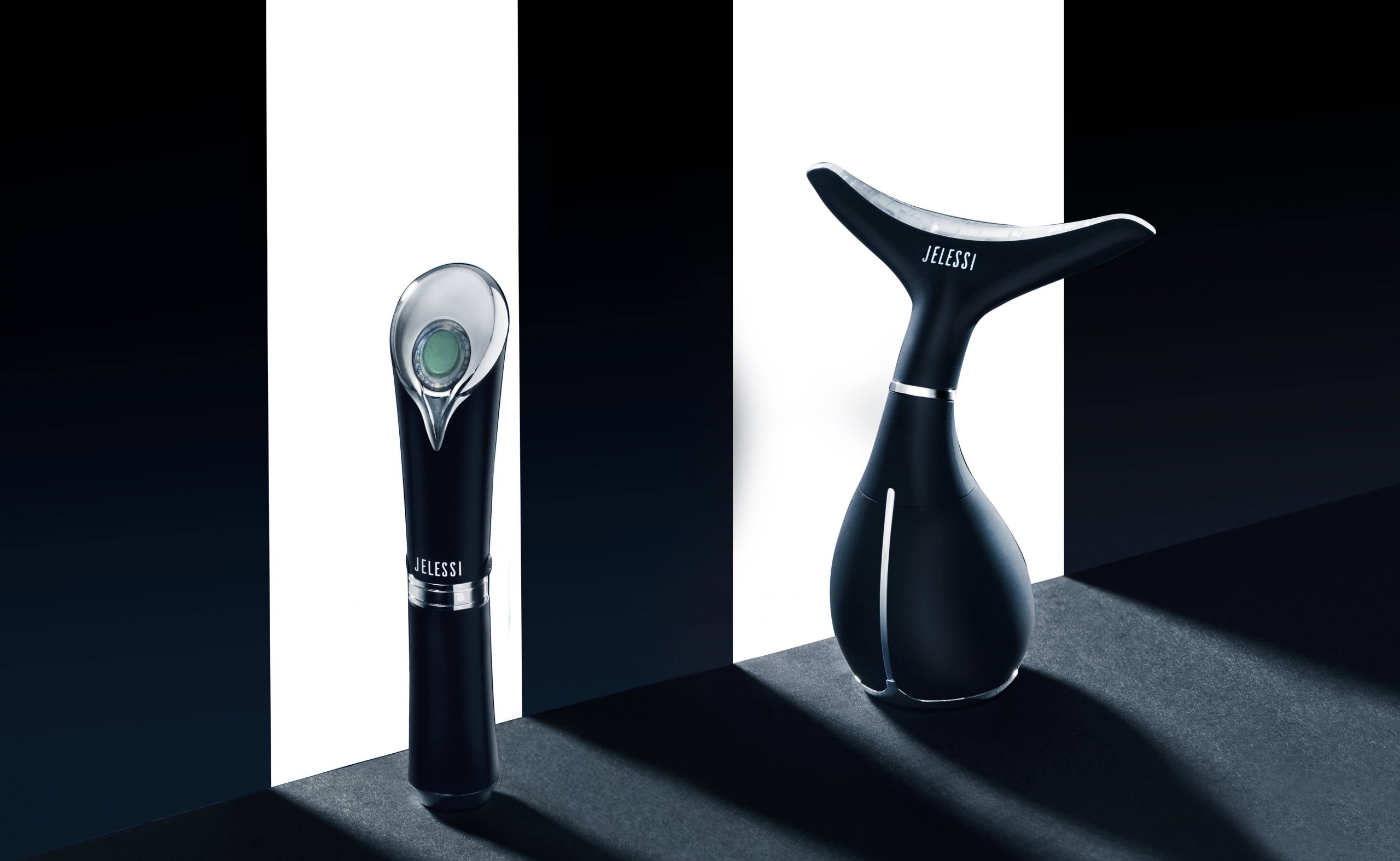 Oftentimes, the term "skin care" only makes people think of cleansers, serums, and other topical beauty solutions. However, we at Celestolite believe that skin care should not stop there. 
To further boost the effects of your skin care steps, you may opt to include a beauty device in your nightly or weekly routine.
In partnership with Jelessi, Celestolite offers two innovative devices: 
The Photonix-2 Eye Wand is a handheld tool that targets the delicate eye area. The skin surrounding the eyes is thinner compared to the rest of the face. This makes this area more vulnerable to the appearance of lines, wrinkles, darkness, and puffiness. The Photonix-2 Eye Wand can either prevent or improve the look of these conditions. 
With a metal head, the eye wand warms up to a temperature of 107 degrees — perfect for soothing the feel of the skin without being too hot to the touch. To use, simply apply your skin care serum (or a separate eye cream, if you have one!) to the metal head. A small jade stone lies at the top of the wand to help spread the product around as you move the tool against the skin.
The Photonix-3 Neck Solution, on the other hand, targets two other areas that are often overlooked: the neck and chest. Just like the eye area, the neck and chest are prone to the appearance of wrinkling and creping due to a lack of moisture.
With two safe modes and a gentle pulsing sensation, this device is designed to fit comfortably in the palm of your hand with its wide-grip handle. Its sensor also curves to fit against the contours of the body, allowing you to make the most of your at-home treatment.
While beauty devices are not necessary, they can go a long way in boosting the effects of your skin care products. Plus, they are a wonderful opportunity to take the time to treat yourself!
Summary
As tricky as the world of skin care might seem, mapping out a routine tailored to your unique skin type and skin concerns doesn't have to be difficult. With Celestolite's diverse product roster, you can enjoy the benefits of stellar skin care without confusion and uncertainty.
Discover more of Celestolite's meteorite powder-infused skin care.