If there's one step in your skincare routine you shouldn't forego, it's moisturizing. Anyone can live without a fancy double cleanser or a serum worth an arm and a leg. But people of all skin types and skin concerns will benefit from a proper moisturizer and its ability to make the complexion glow.
Finding the perfect daytime moisturizer is imperative to your beauty routine and overall skin health. A day cream is a must for smoother skin, which gives you the boost of confidence you need to get ready for the day ahead.
But how do you choose a cream when there are so many options on the market today? And do you even really need a moisturizer that's specifically for the daytime only? Why not use the same moisturizer you use at night instead?
Today, we'll be going through some of our bestselling meteorite powder-infused day creams. There's one suitable for any type of skin issue, so there's bound to be something for you.
Why Do I Need to Use a Moisturizing Day Cream?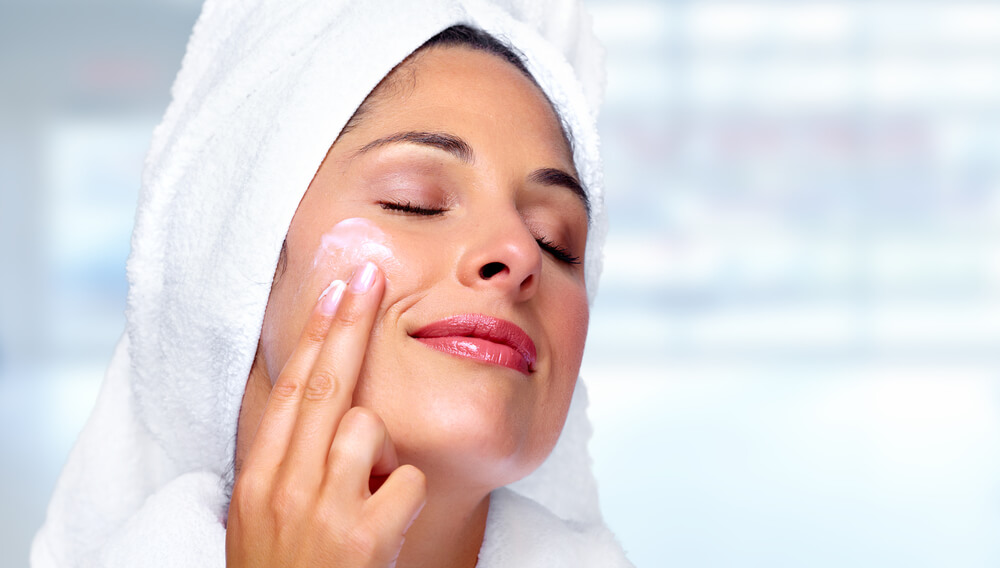 Any dermatologist will tell you that a daily moisturizer is a non-negotiable step in a beauty regimen. A moisturizing cream alleviates that feeling of dryness in the skin, all while making the complexion look and feel smoother and more radiant.
Moisturizers are designed to help trap water in the skin, leaving it feeling supple, bouncy, and healthy-looking. If you skip moisturizer, you'll end up with skin that looks dry, cracked, and flaky instead.
They also work to soothe the feeling of rough and dry patches for those with sensitive skin conditions, like dermatitis. 
If a moisturizer has SPF, it might even help shield your skin against UV rays and pollution, which can weaken the skin later on. This is a huge plus if you spend a lot of your day outdoors.
Does My Daytime Moisturizer Have to be Different From My Night Cream?
You may be thinking, "why do I have to use a day cream specifically?". It's easy to just grab your night cream from your vanity and use it in the mornings too. But believe us when we say that is far from ideal.
Night creams are designed to be extremely heavy in oils and emollients to deeply moisturize your skin as you snooze at night. They're way too thick to be used during the day when you're bound to socialize with others and take photos. For that, you need something a bit more lightweight — like a day cream.
Day creams offer ample moisture to your skin while still being lightweight enough for you to go about your day without feeling greasy.
They're also designed to allow your makeup to apply smoothly, unlike heavy night creams that might be too thick and waxy for your foundation to glide on effortlessly. Plus, if you skip your daily moisturizer, your makeup might settle into your fine lines, making them more noticeable.
Of course, when your skin is feeling extremely dry and patchy, you'll need a more heavy-duty moisturizer — like a hydrating mask — to bring it back to life. But otherwise, a high-quality day cream is all you need to keep your skin looking fresh and supple when you're out and about.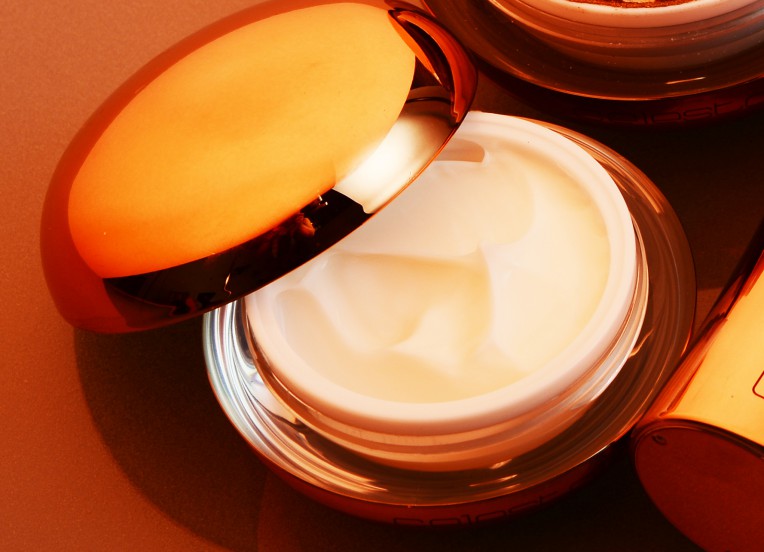 Celestolite's Meteorite Powder Day Creams Can Help You Start Your Day Right
Doing your skincare routine in the morning is an act of self-love — it gives you enough me-time to pamper yourself and get ready for the long day ahead. So, when you're applying your day cream, don't you want something a bit more luxurious and unique than your usual drugstore moisturizer?
Celestolite boasts numerous day creams that are infused with meteorite powder, the brand's signature ingredient. Meteorite powder is rich in minerals like calcium, iron, and magnesium. All of these leave the skin feeling fortified.
These minerals can even help reduce the appearance of stark wrinkles, making your skin look visibly younger.
Each day cream is also paired with other beautifying ingredients that will make your complexion look healthier and more radiant. These include fan favorites like vitamin C, retinyl palmitate, green tea, aloe vera extracts, olive oil, and many more.
So with Celestolite day creams, not only do you help hydrate your skin and make it look glowy and supple all day, but you also improve the overall appearance of your complexion if some signs of aging are already starting to show.
Whatever your skin type is, there's going to be a Celestolite day cream that's perfect for you. The key is to select one that will target your most pressing skin problems. That way, you're getting all the benefits of a day cream while slowly solving your biggest skin issues.
Take a look at our line of day cream options and what they can do. That way, you can easily choose the perfect day cream for you:
1. Dry Skin Needs Smoothness and Lots of Hydration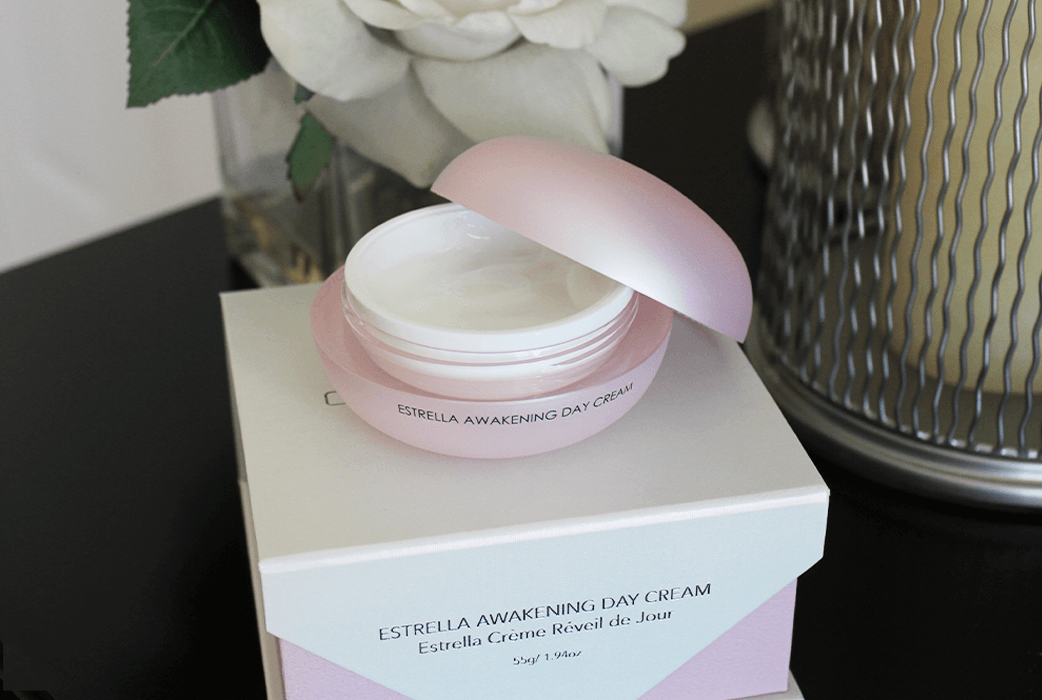 If you have naturally dry skin, you'll know how frustrating it is to deal with rough, patchy skin with flakes coming off. When your skin is naturally dehydrated, it doesn't glow, making it look dull as well.
And there's nothing worse than that feeling of too-tight skin because of the lack of moisture in it. Is there anything more uncomfortable than when you smile and move your face muscles when that feeling of tightness persists?
Dry, parched skin needs a day cream that is ultra-moisturizing but isn't too heavy. It should be able to alleviate skin dryness but still feel comfy and breathable. That's exactly how the Celestolite Estrella Awakening Day Cream feels on the skin.
This day cream is made with sodium hyaluronate, glycerin, oat proteins, and other ingredients that help smoothen the complexion and give it some extra dewiness. It relieves intense dryness in the skin, making it feel softer and more velvet-like to the touch.
Since this day cream is super hydrating, it's perfect for the wintertime, when almost everyone suffers from extremely dry skin.
2. Oily Skin Looks Better with a Matte Finish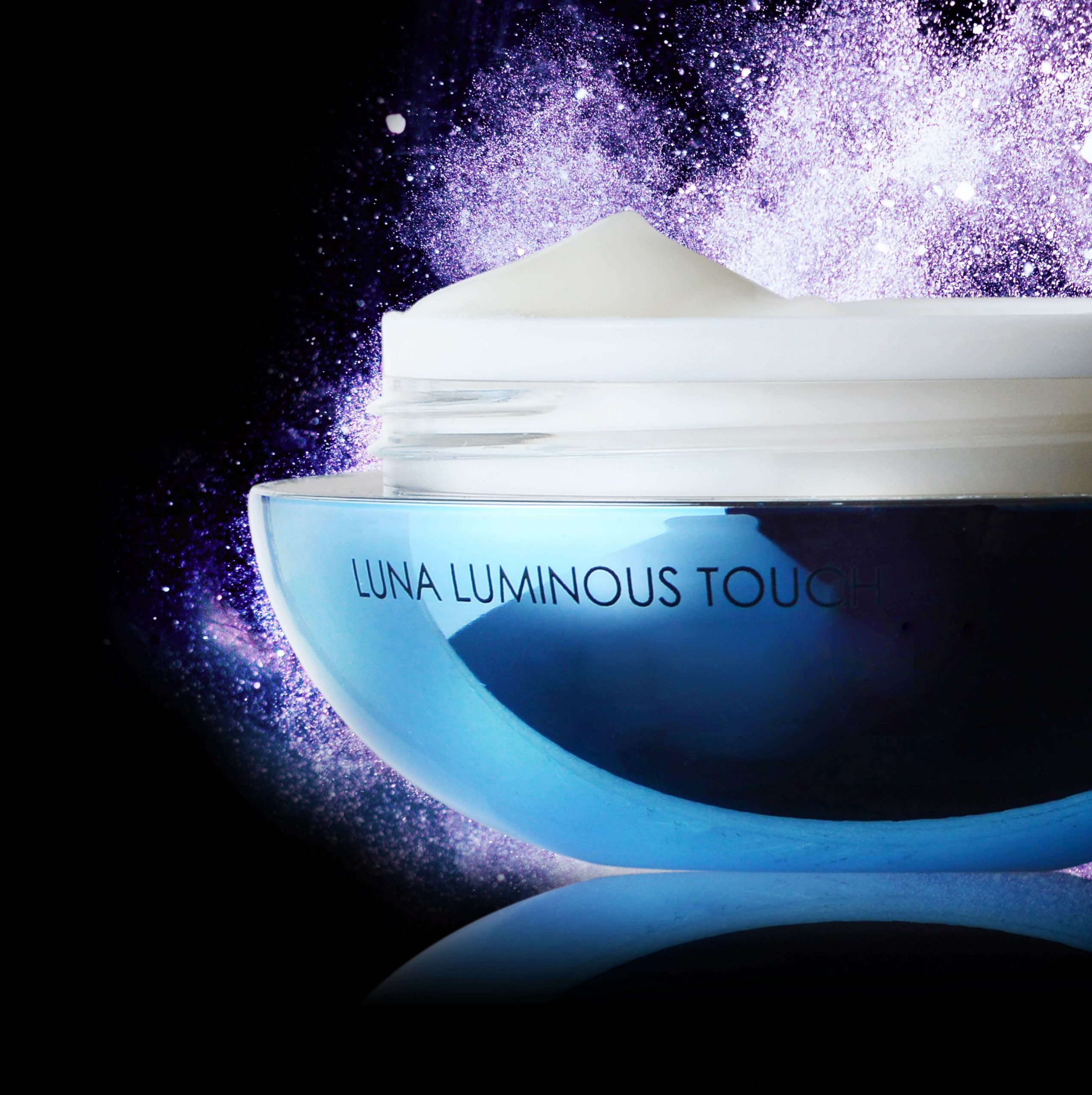 Some people (wrongly) assume that if you have oily skin or live in a tropical city that makes you sweat a lot, you can do without moisturizer. That couldn't be even more wrong. If you skip moisturizer, your skin will do everything in its willpower to produce more sebum, leaving you even oilier and greasier. Yikes!
If you have oily skin, choose a day cream that is matte and lightweight — something that won't make your skin look and feel waxy and thick. That way, you can keep your skin from going into overdrive and producing more oil than necessary.
The Celestolite Luna Luminous Touch is one we always recommend for those with oily skin. It leaves your skin feeling silky soft while providing it with a matte, almost airbrushed finish. It's perfect for those who hate looking overly shiny in the middle of the day.
This day cream also has vitamin A, green tea, seaweed extracts, and chamomile to help reduce the appearance of the signs of skin aging, like wrinkles and age spots.
3. Feed Your Skin Vitamins to Leave it Feeling Reinforced
Just like our bodies, our skin needs to drink up vitamins and minerals too. Not only will they reinforce how resilient the skin feels, but they can help make the skin look brighter and more alive. Plus, it doesn't hurt that skin-loving vitamins help keep the appearance of wrinkles at bay.
The vitamin-rich Celestolite Luna Mineral Cream is excellent in this regard. It's jampacked with vitamins and minerals to help improve the appearance of your skin, including vitamin A and magnesium.
It even has ingredients like allantoin and salicylic acid that help improve the look of acne and other blemishes. They can also reduce the visibility of dark spots on the face, making your complexion look fairer and more radiant.
4. Minimize the Appearance of Fine Lines and Wrinkles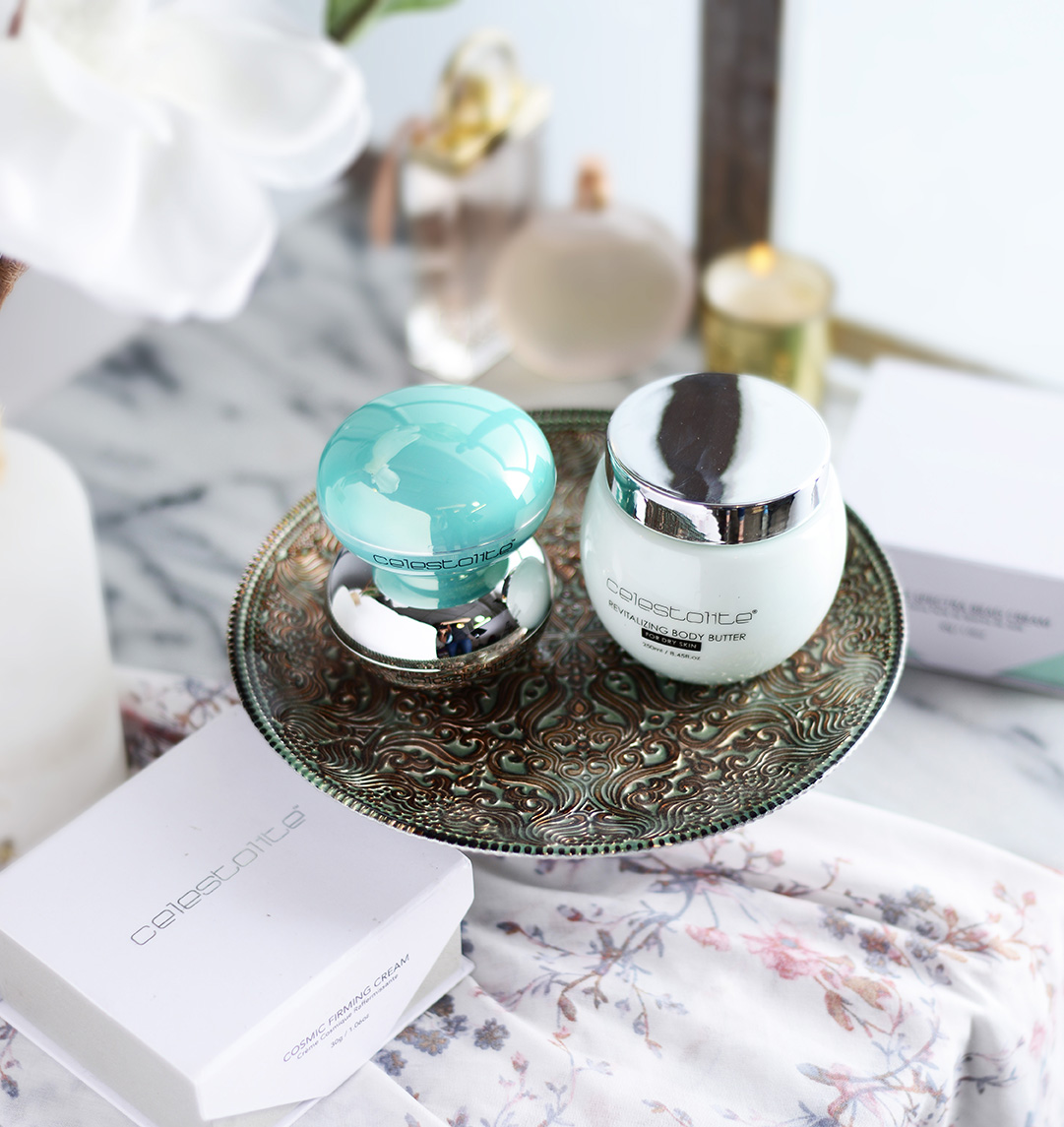 If you're in your forties or fifties, it's easy to guess what your priority is when it comes to skincare hunting. Those wrinkles may be creeping up now, but there are day creams designed to minimize their appearance.
The Celestolite Jade Spectra Bead Cream would be terrific for you if you're trying to conceal the look of those lines and wrinkles. This day cream is infused with vitamins A and E to reduce the look of wrinkles, leaving your skin looking taut, smooth, and youthful.
It's rich in sunflower seed oil, glycerin, aloe vera leaf extracts, and soybean oil. Together, these natural ingredients give your skin a dewy, glowy finish after moisturizing. It's a fabulous way to make your skin look healthy while directly tackling the issue of skin aging.
5. Protect Your Skin from the Sun with an SPF-infused Day Cream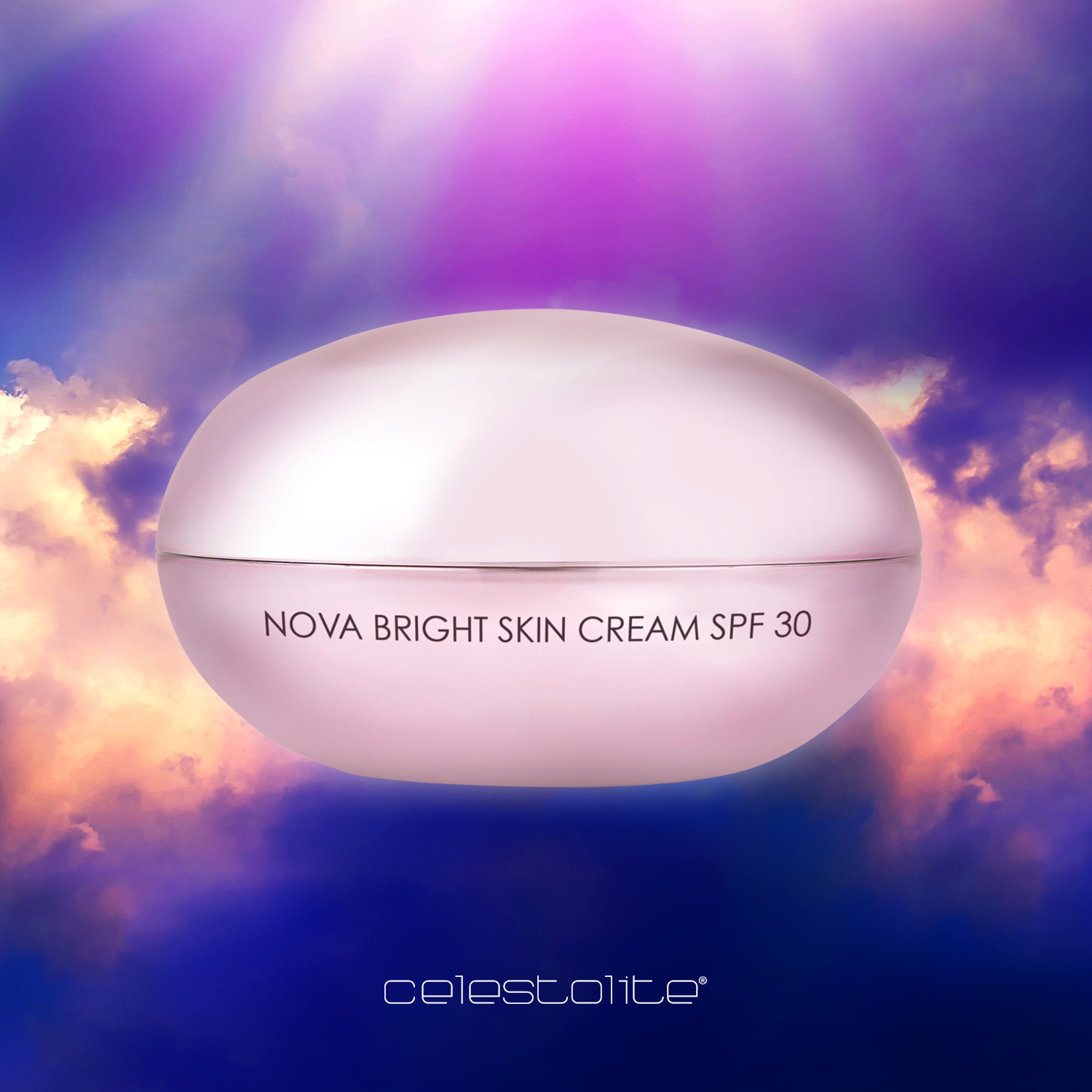 If you tend to stay outdoors for long periods during the day, you might benefit a lot from a day cream infused with SPF. Studies show that the sun's harsh UV rays can cause faster aging in the skin, making wrinkles and age spots pop up prematurely if you don't wear sunscreen.
So, SPF is a must in any skincare routine. Most people will use a day cream first, and then follow up with sunscreen. But if you're a low-maintenance kind of skincare lover, you'll find the Celestolite Nova Bright Skin Cream (with SPF 30) extremely convenient.
This day cream gives you the best of both worlds. It revitalizes and moisturizes the feel of the skin to get rid of that look and feeling of dryness, all while protecting it from the sun. It's pretty much a two-in-one product — it can serve as your moisturizer and SPF at the same time.
It contains vitamin A, aloe vera, and green tea extracts that help soften the appearance of wrinkles, leaving your skin visibly younger-looking too.
Incorporating Your New Day Cream Into Your Routine
Now that you know what day cream will be perfect for you, your next task is to understand how exactly to use it in your everyday skincare routine. This is important because the timing and placement of your day cream in your routine are crucial to making the most out of your moisturizer.
The important thing is to remember what your day cream is for — to retain all the moisture within your skin. So, it only makes sense that you use your cream after all your thinner products. It can only go on after cleanser, toner, and your fave daytime serums.
You also need to know how to properly apply your day cream. You can't just take a handful of cream and rub it all over your skin. If you use way too much product, you'll end up with skin that feels goopy and looks as greasy as a hotdog.
The great thing about Celestolite day creams is that a little goes a long way with all of them. All you need is a pea-sized amount, and you'll be able to moisturize your entire face (and some of your neck and decolletage too!).
On freshly cleansed skin, apply your day cream and massage it gently into your skin with your fingertips. Pat it into your skin without being too abrasive and rough, as too much tugging can cause wrinkles in the long run.
Tap the product into your skin until it's properly absorbed. Wait at least five minutes before putting your makeup on.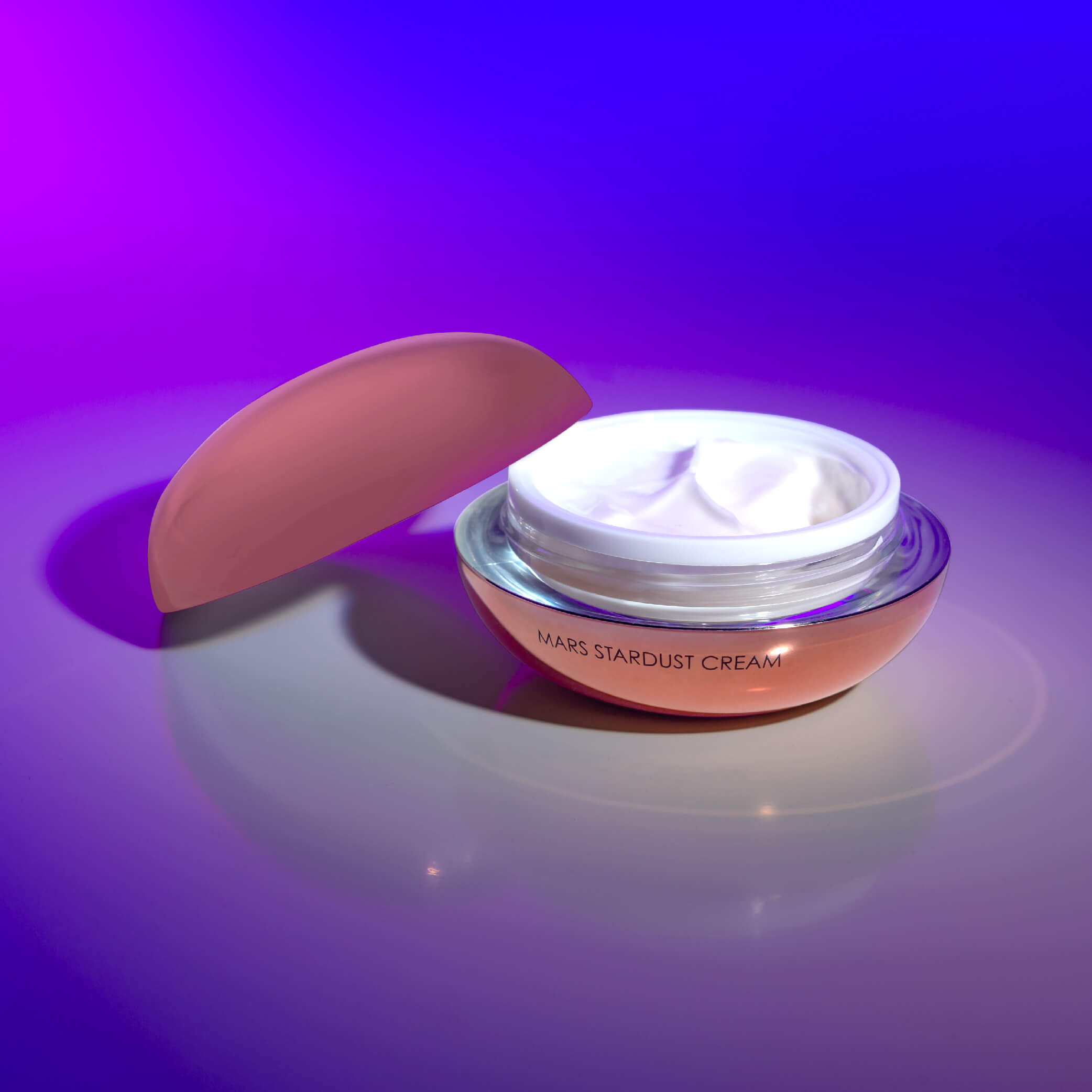 Conclusion
A day cream is essential in any skincare routine. But that doesn't mean it needs to be boring and basic. If you want to spice up your mornings with something a bit more lavish and innovative in your routine, try one of Celestolite's meteorite powder-infused day creams.
Our range of day cream options can help tackle numerous skin conditions, so make sure to choose the one that's most suitable for your skin type.
Get skin that looks like it's glowing all day long with any of Celestolite's fab day moisturizers! Because of the thoughtful formulations, hardworking vitamins, and natural ingredients in each day cream, it's practically impossible to make the wrong choice.