You've probably heard of body lotions and creams, but have you heard of body butter?
One of the most significant distinctions between a body lotion and butter is consistency: As a rule, the former has higher water content, whereas the latter is typically thicker and creamier in texture. In addition, Shea butter, cocoa butter, and other heavy moisturizers are commonly found in body butter.
You can use both lotions and body butter on the skin to keep it moisturized. Each one is moisturizing and can contribute to a radiant complexion and less dryness for skin.
Many people use body butter as a moisturizer for their dry skin. Because it contains less water, it is heavier than creams and lotions. In addition, many people use it to moisturize and alleviate the feeling of dry skin because it is made from nutrient-rich components.
Here at Celestolite, we use only the best grade shea butter in our bestseller, the Revitalizing Body Butter. This buttery body cream is enriched with skin-loving ingredients that soothe and smoothen away the look of dryness, leaving your skin feeling velvety-soft and glowing.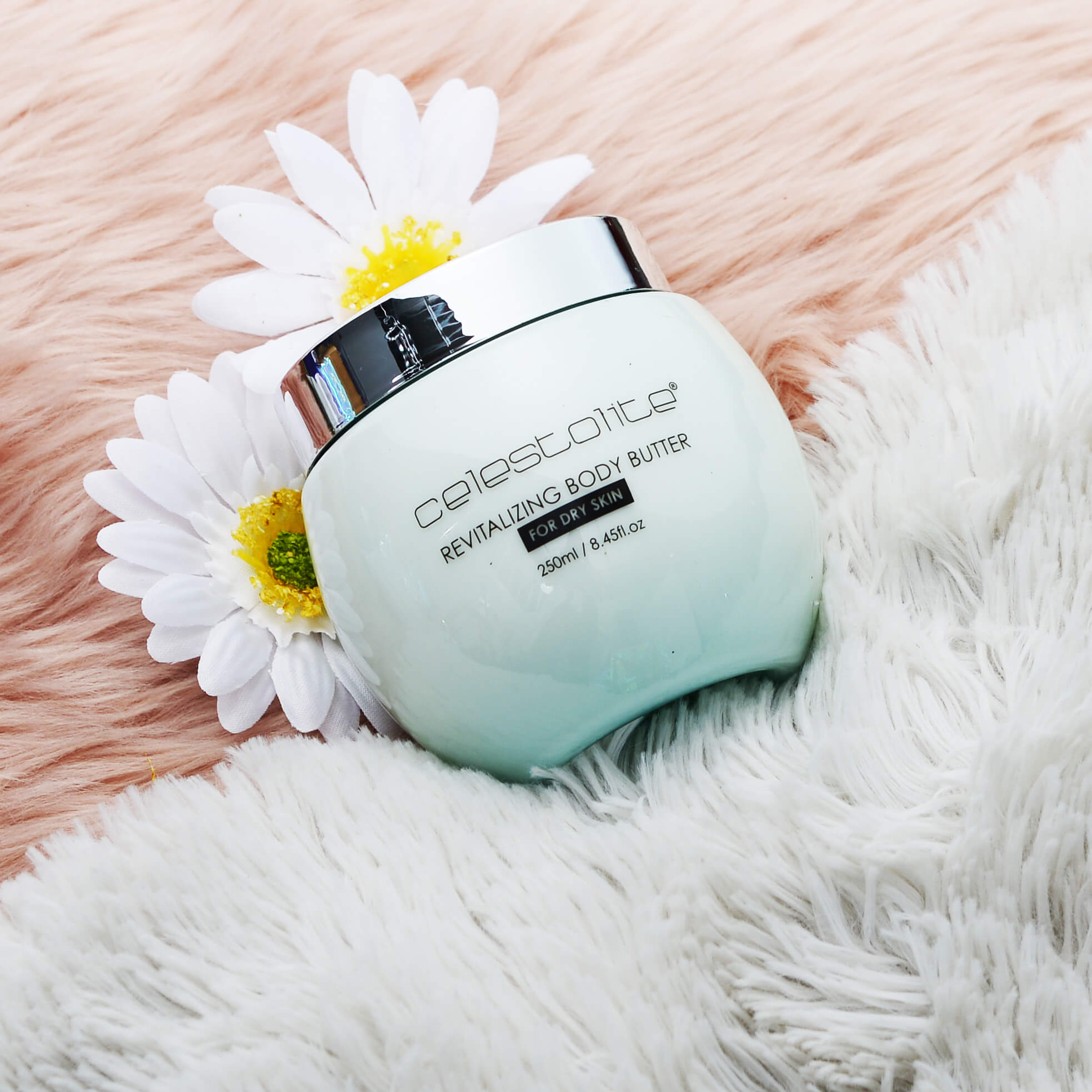 So, How Do I Know if My Skin Type Needs Body Butter?
Compared to lotion, butter holds less water and is not as spreadable. 
If you have dry or dehydrated skin (or both, for that matter), slathering on some body butter would give your skin a much-needed dose of hydration and moisture.
Celestolite's body butter contains shea butter and glycerin, an excellent humectant with moisture-binding properties. In addition, vitamins A, C, and E are also all found in shea butter, making it a great addition to your skin routine. 
How Can I Incorporate Body Butter Into My Skincare Routine?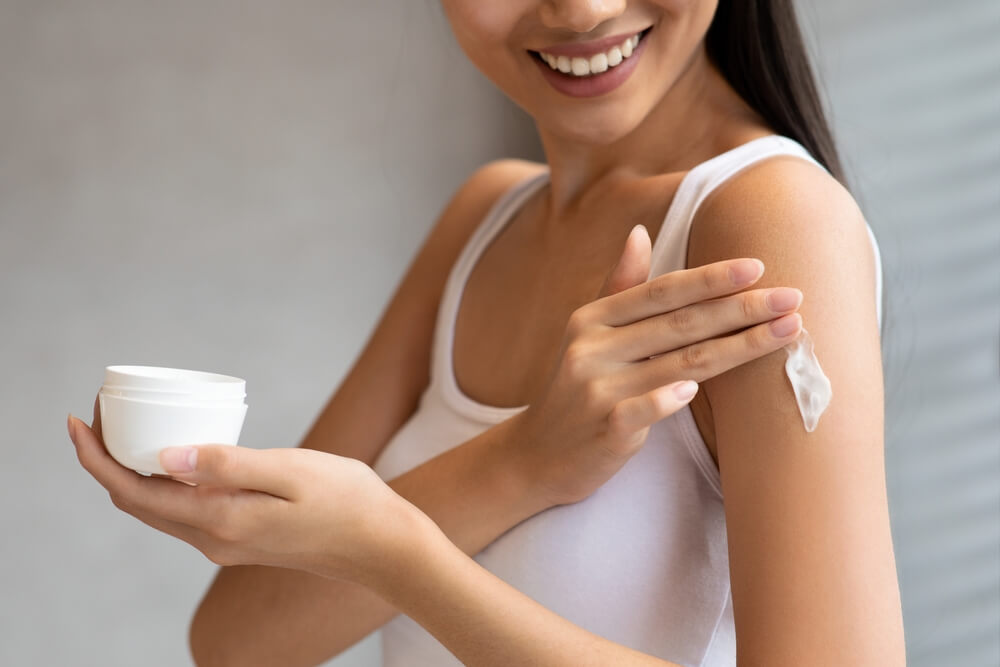 If you want to know how to begin using your tub of body butter, here's what you need to know:
After taking a shower or bath, apply body butter to your skin. Pat yourself dry with a towel after taking your daily shower or bath. The best advice is to leave a small amount of moisturizer on your skin rather than rubbing it in or entirely drying it off.

Then, apply a sufficient amount of body butter to your skin and massage it with strong, broad strokes until completely absorbed.

You can also consider applying another layer on top if you feel your skin needs further moisturization throughout the day, but avoid using too much at once.

Hands and feet should receive extra attention when applying your body butter. A thick layer of body butter will do wonders for the skin in these trouble spots because they are more prone to dryness.
Pro-tip: Apply body butter to seal in moisture straight out of a shower. After showering, apply body butter within 5 minutes to ensure that your skin feels super hydrated.
To avoid drying out your skin, make sure the water in your shower is warm but not too hot. Right as you step out of the shower, apply your favorite hydrating body butter (in this case, it's got to be the Celestolite Revistalizing Body Butter, right?) liberally all over your body.
Got cracked heels? Slather a good amount of body butter on your feet before slipping into a pair of warm socks and settling in. If you have dry, tired feet, wearing socks will provide much-needed moisturization since socks help keep moisture in.
Benefits You Can Reap When You Consistently Use Body Butter
Besides using it on your body, there are other ways that you can harness the goodness and various benefits of body butter. So, if you've picked up a tub of our bestselling body butter, here's what you can do with it! 
Use Body Butter as a Cuticle and Hand Cream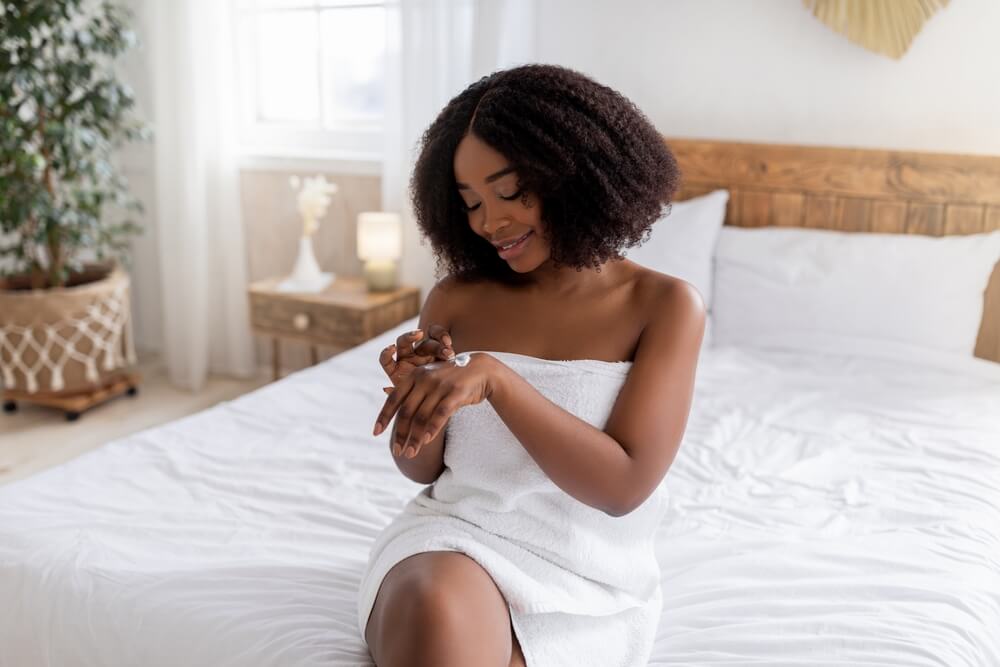 If you don't want to use a cuticle softener that contains chemicals but want to give yourself a home manicure, bathe your fingers in warm water to soften them. Then, apply a dot of butter to each cuticle and push your skin back with a clean wooden cuticle stick. Buff and shape your nails and add a dash of color with your favorite nail polish to complete your manicure.
If your nails need a little TLC after doing the household chores, forget cuticle oil! You don't need to use any additional cuticle care products. Instead, what you need is just body butter. Simply massage a tiny bit into each cuticle, and you're good to go.
Besides using them on your cuticles alone, your hands can benefit from using your body butter as a hand cream. If you love tending to the plants in your garden, or doing the laundry and handling soap detergents are a massive part of your day, you may find that you have to deal with calluses that might be… well, annoying.
Handling this is as simple as possible because all you need is some body butter. After cleansing your hands, don't forget to seal the moisture by slathering your palms and digits with a dollop of body butter to relieve that dry feeling.
Ran Out of Makeup Remover? A Little Bit of Body Butter Might Do the Trick!
Imagine you've just come home after a long day of work, only to find that you've run out of oil cleanser to remove the makeup from your face. The horror! However, not all hope is lost. Body butter might be pretty efficient at removing the stubborn makeup off your face.
Rub a little amount of body butter to a damp cotton pad and swipe away at the affected area. It can even cleanse waterproof mascara off, but be careful not to get it in your eyes. It's also imperative to cleanse your face properly as shea butter in the body butter may clog your pores.
Body Butter Can Assist in Improving the Overall Appearance of Your Skin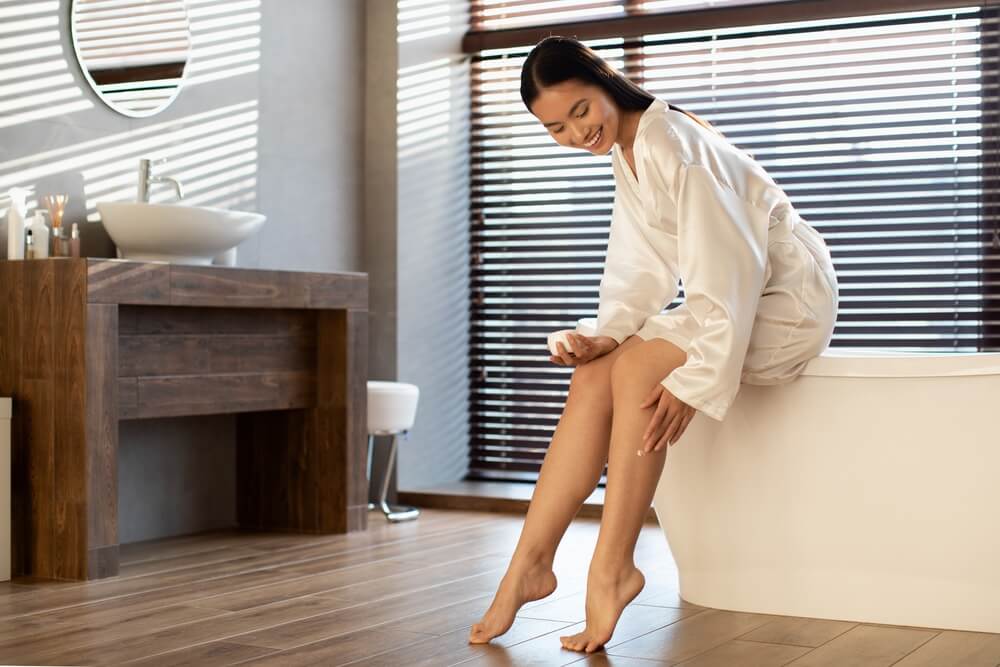 Celestolite's best-selling body butter contains glycerin and shea butter, making the formula very emollient and more moisturizing. However, did you know that shea butter can help improve the appearance of stretch marks? 
That's not all! Using shea butter-based body butters can help firm the look of your skin. In addition, the vitamins in shea butter (A, E, and F) improve the feel of skin texture, which helps to make the skin on your body look healthier and stronger.
Ashy Elbows and Knees Will Be a Thing of the Past
Body butter is excellent for treating dehydrated skin. Most people have experienced dry elbows and knees at some point in their lives.
If your elbows and knees have thicker, darker, and drier skin than the rest of your body, you are more likely to have dry elbows and knees. Those places are constantly being stretched, flexed, and scraped against your clothing and other items. Skin becomes thicker to protect itself from friction, which usually results in dry skin.
The dry areas of your body should receive additional attention when applying body butter. Allow the cream to permeate into your skin over the course of the day by massaging it gently into any dry places. Do not hesitate to apply numerous times a day, especially if your skin feels extremely dry!
If You're Out of Shaving Cream, Don't Fret!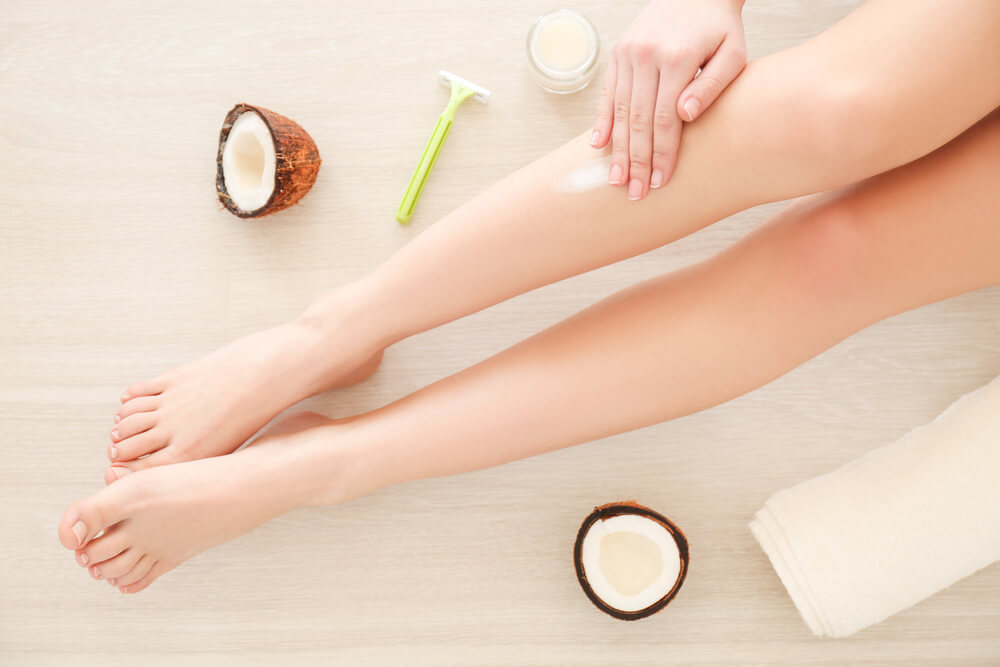 The notion of dry shaving might be daunting to many, but it might be an actual lifesaver when life happens. Using body butter to dry shave might be a great life and beauty hack!
No one wants to deal with painful razor burn (at least we don't!), so applying a barrier before dry shaving legs is essential. If you don't use moisturizing shave cream, oil, or in this case, body butter before shaving, you might risk too much friction between your razor and your skin, which can cause tiny cuts and nicks. 
Shaving cream isn't always necessary. In fact, body butter is an excellent substitute for shaving cream. It forms a thick layer on the skin and enables a close and smooth shave.
Don't panic the next time you run out of shaving cream! Instead, grab some body butter, wet skin, and a new razor to have a nice shave.
Summary
When it comes to hydrating parched skin, body butters are a good option for those with dry skin (or dealing with the effects of the chilly winter air). Body butters, as opposed to body lotions, are a combination of butter and oils that are used to hydrate dry skin and produce a smooth-feeling surface.
That's where Celestolite's Revitalizing Body Butter comes into play. It's formulated with the best ingredients, so our customers can get bang for their buck. In addition, its thick and rich consistency makes it an excellent remedy that can soften and revitalize your appearance for a radiant glow.
So, are you ready to discover what this body butter can do for your skin? Say hello to skin that feels well-hydrated and moisturized all day, every day!
For more moisturizing formulas, check out Celestolite's bestsellers here.