How to Use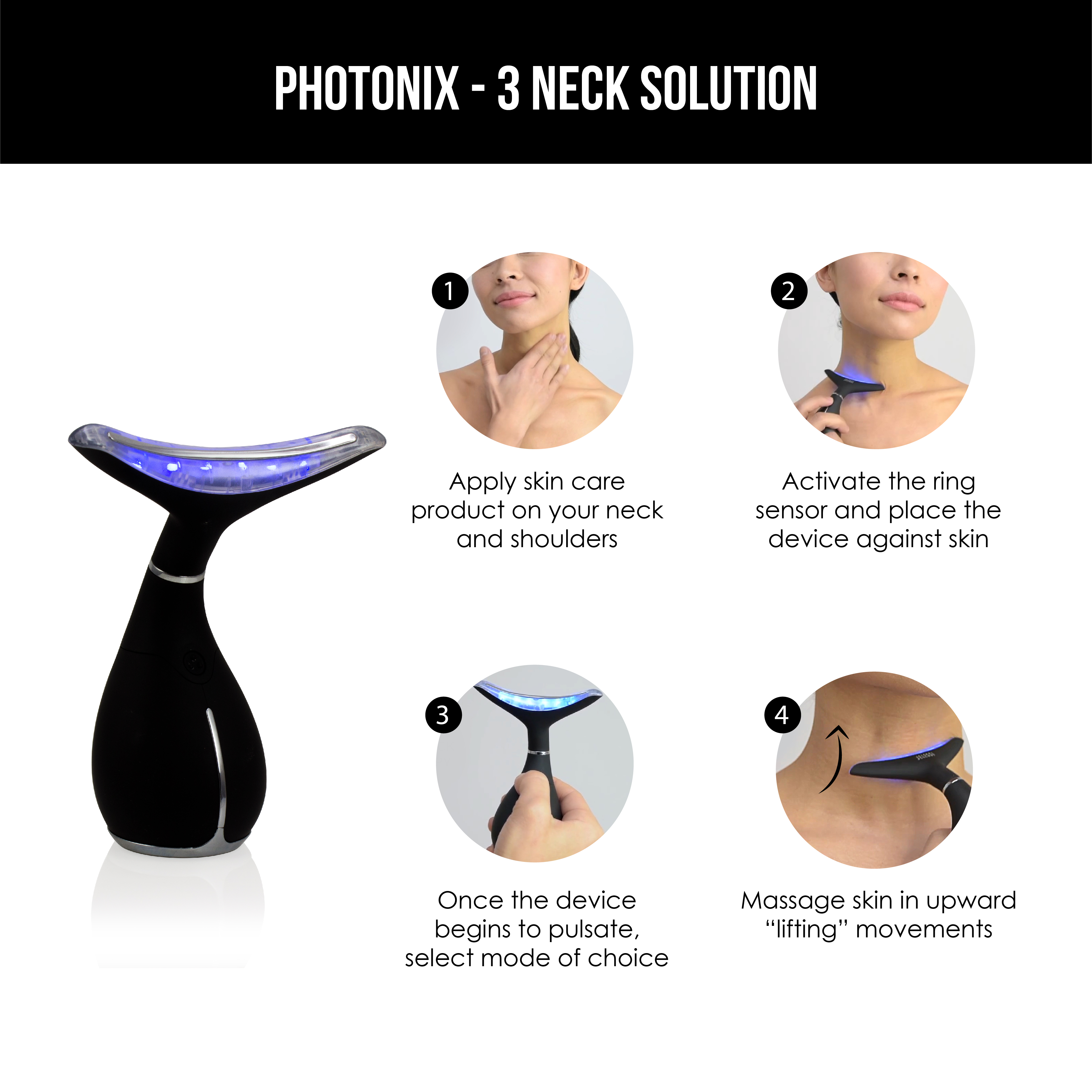 Apply your favorite skin care product on your neck and shoulders.

To turn on, activate the ring sensor and place the device against skin.

Once the device begins to pulsate, select mode according to preference.

Move the device over your skin in gentle, upward "lifting" movements.

To turn off, press the power button for up to 3 seconds.

Ensure that the device is turned off and clean with a cloth. Do not use soap, disinfectants, or liquid detergents directly on the device.

Put the protective cover back on, and store in a dry and well-ventilated place.