Cleansing is arguably the most important step in any skincare routine, making a good cleanser a must-have for absolutely everyone. However, there are so many different cleansing products on the market, with many of them infamous for causing more harm than good, making finding a quality cleanser quite the challenge.
That's exactly why Celestolite decided to create the Estrella Mousse Cleanser. This is a formula that you can depend on and, most importantly, trust. Read on as we explain how cleansing your face with Celestolite's Estrella cleanser could deeply transform your complexion. 
Meet Celestolite's Estrella Collection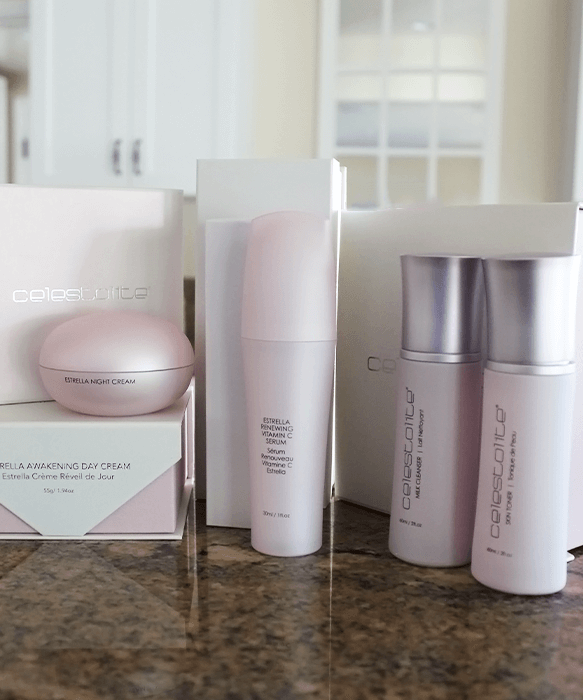 At Celestolite, we have a number of different collections for you to browse, each one brimming with star-studded formulas. However, if skincare basics are what you're after, then direct your attention toward our Estrella Collection. 
From day creams and night creams to serums and exfoliants, our Estrella Collection contains everything that you could need to put together a daily skincare routine. 
Of course, when it comes to a daily skincare routine, the most vital product of all is a cleanser. Fail to properly cleanse your face and none of the other products that you apply will be able to properly penetrate your skin, no matter how good they may be. That said, you don't want to be cleansing your face with a formula that's overly powerful either – harsh cleansers can strip the skin dry, leaving it vulnerable.
That's where the Estrella Cleanser Mousse comes in. It's incredibly effective at cleansing the skin yet it doesn't cause dryness or irritation. Let's take a look at some of the other reasons why you should start cleansing your face with our Estrella cleanser.
Mousse Cleansers are Ideal for All Skin Types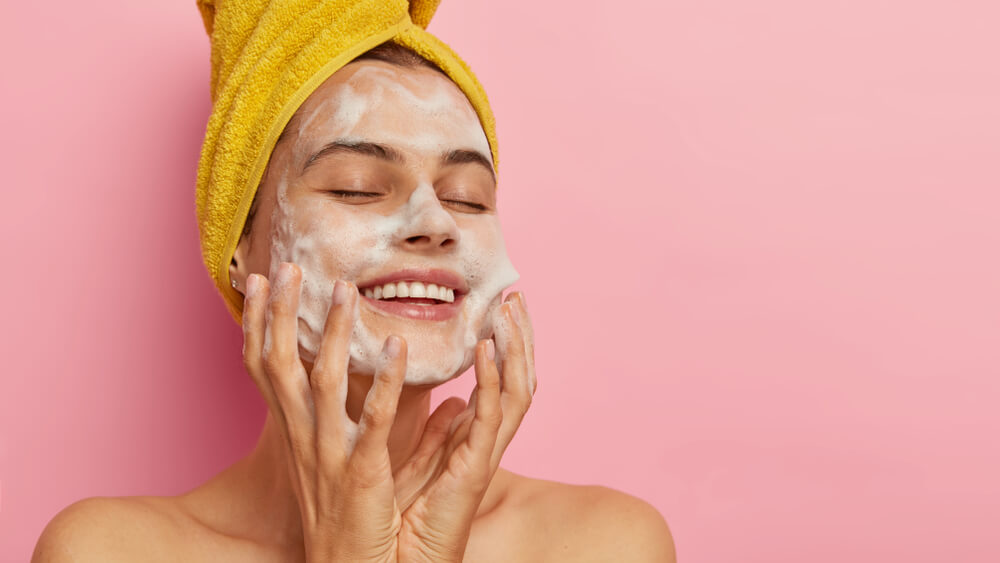 Foaming cleansers have gotten a bad rep lately. The foaming agents used in these formulas are known for interfering with the skin's pH balance in a big way, which then leads to a whole host of different skin problems.
Since mousse cleansers can look a little foamy, people often confuse the two. However, mousse cleansers are completely different!
Unlike foam cleansers, a mousse cleanser doesn't contain harmful foaming agents. Instead, its foam-like texture is down to how air is mixed through the formula as it's released from its packaging. 
Because they don't need to contain any foaming agents, mousse cleansers, like our Estrella cleanser, are much gentler on the skin. They lift away dirt, impurities, and excess oil without leaving your skin feeling overly tight or dry.
Even better, mousse cleansers are ideal for all skin types, making the search for a good cleanser much simpler!
It Contains Gentle, Coconut-Derived Cleansing Agents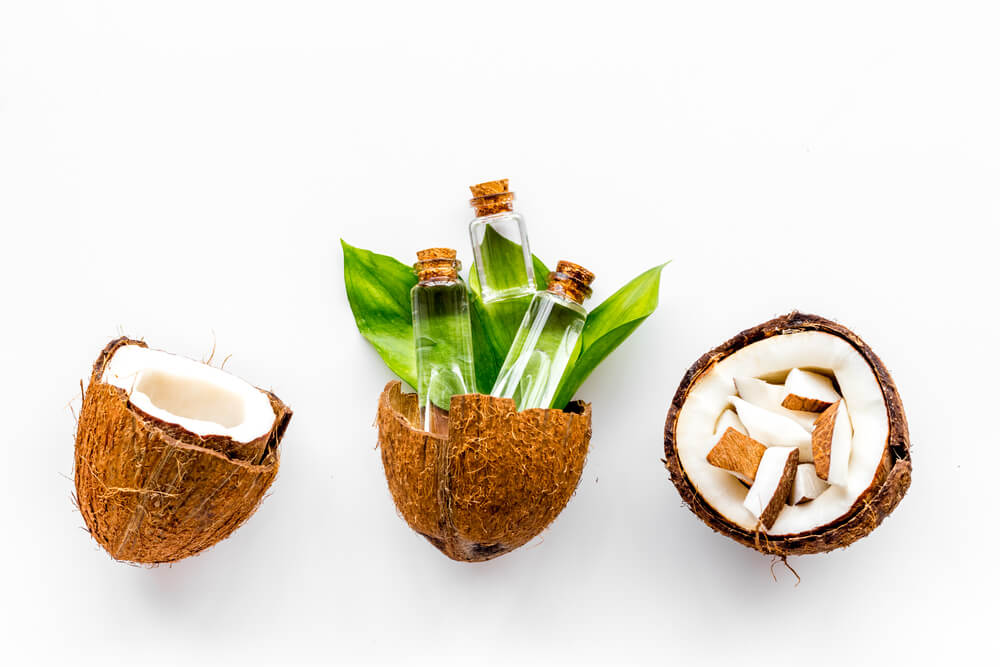 Unfortunately, it's not just foaming cleansers that can contain harmful ingredients. Many other cleanser types make use of compounds called sodium lauryl sulfate (SLS) and sodium laureth sulfate (SLES). They're great for making sure that a cleanser forms a lather, but they're common irritants that cause dryness, itching, and allergic reactions.
At Celestolite, we want to ensure that you don't cause any damage to your skin while cleansing your face. For this reason, the main cleansing agent in our Estrella cleanser is sodium cocoyl glycinate. Most commonly derived from coconuts, this compound is loved for how it softens the feel of the skin. It's mild and non-drying, and the lather that it produces feels thick and creamy.
You'll also find cocamidopropyl betaine in our cleanser. It's another effective cleansing agent that comes from coconuts. It helps to loosen the dirt and impurities that are embedded in your skin, enabling them to be washed away when you rinse your cleanser off.
It's Infused With Amino Acids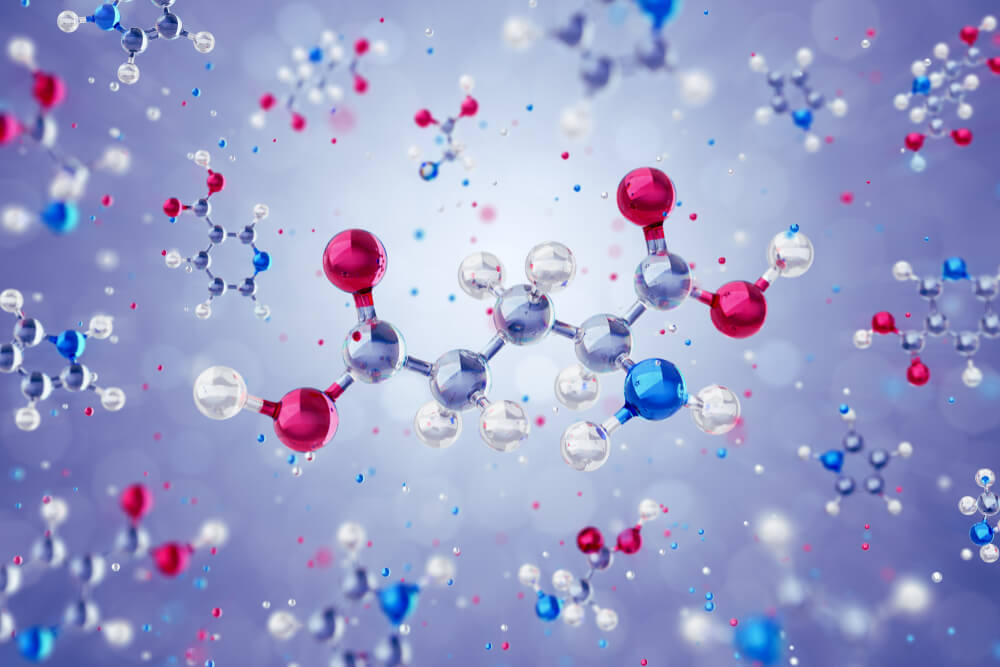 Think of amino acids as the building blocks that make up all of the proteins in your body, including those in your skin. There are 20 amino acids in total, but the human body only produces 9 of them. This makes it important to provide your body with the other 11 in different ways.
We've made it easy for you to do this while cleansing your face, thanks to the various amino acids that we've infused into our Estrella cleanser. Some of these, in the form of sodium cocoyl amino acids, come from coconuts. These are fantastic for replenishing the complexion.
We've also made use of wheat amino acids in our cleanser. Wheat contains 9 amino acids, making it an amazing natural source.
So, when it comes down to it, what do all of these amino acids do for your skin?
To put it simply, they leave your skin cells feeling supported. Use them regularly and your skin will start to take on a firmer and softer finish as the amino acids leave it feeling strengthened from within.
It Will Hydrate Your Skin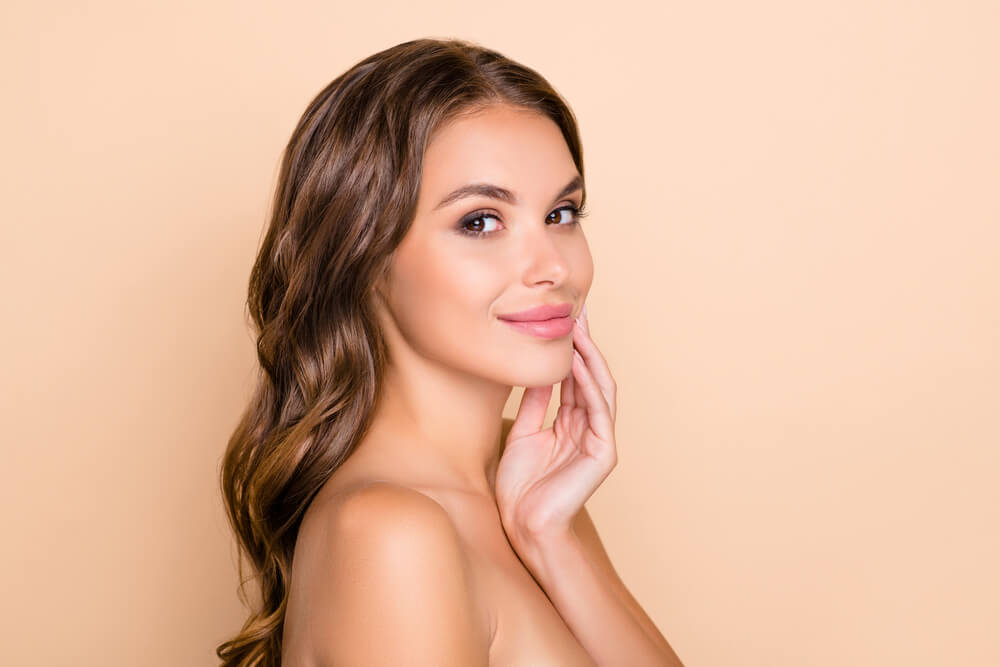 We've already explained how cleansing your face with Estrella won't leave your skin stripped or dry. However, our cleanser takes things a step further. Not only does it promise to be gentle with your skin, but it also packs a number of hydrating compounds to ensure that your face looks plumped up and vibrant post-cleanse.
One of these hydrators is glycerin. It's a humectant, meaning that it has moisture-binding properties. It leaves the skin cells feeling saturated with water, which immediately makes them look fuller and brighter. 
It Provides Antioxidants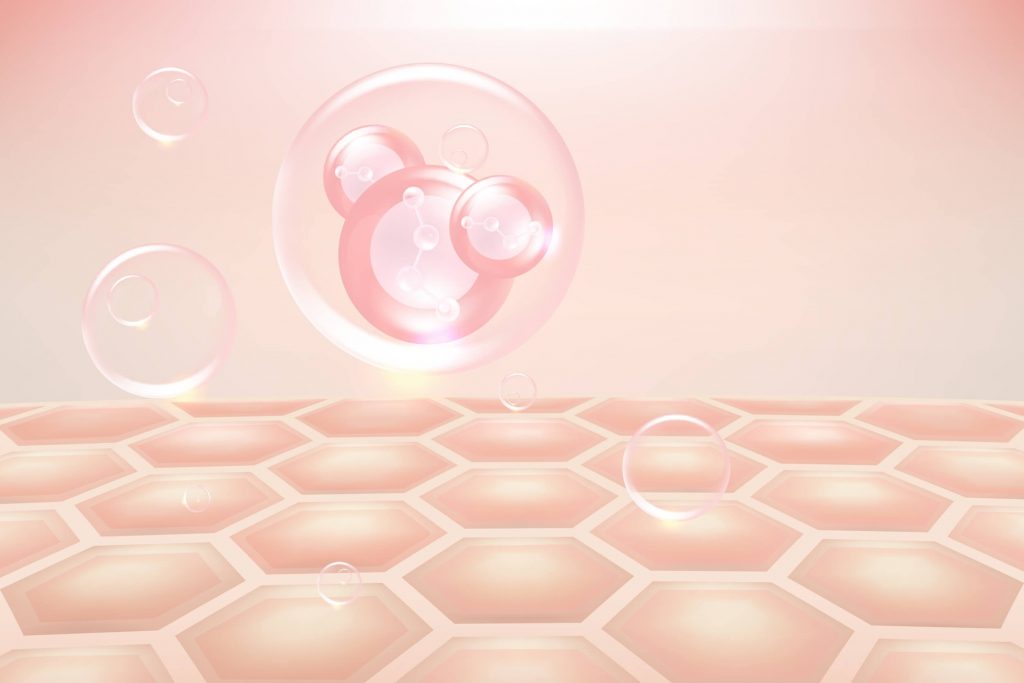 Antioxidants are vital in skincare. They leave the skin feeling shielded against environmental damage while repairing the visibility of free radical interference. This usually manifests as dark spots and accelerated skin aging, meaning that antioxidants are incredibly useful in every stage of a skincare routine.
By adding antioxidants to our Estrella cleanser, you'll be able to start pampering your skin with them while you're cleansing your face. 
There are a few different antioxidants in our cleanser. However, one that we want to draw your attention to is hydroxyacetophenone. This is an ingredient that many won't be familiar with, but it's an incredible multitasker. It's synthetically produced for skincare products but it's a nature-identical compound that can be found in Norwegian spruce trees. In addition to providing antioxidant properties, this ingredient also soothes the complexion. This is crucial in a cleanser since you want your skin to feel calm and relaxed after cleansing your face.
It Contains Meteorite Powder
At Celestolite, our signature ingredient is meteorite powder. This is quite literally stardust. When meteorites fall to earth, they're collected and ground up into a very fine, mineral-rich powder. We then incorporate this into our skincare products, including our cleanser.
Because it's extremely effective at brightening the complexion. It gives the skin a radiant glow while, at the same time, leaving it feeling soothed and balanced. 
The mineral content of meteorite powder also makes it a superstar at reducing the appearance of fine lines and wrinkles. If you've been trying to diminish the look of skin aging, then meteorite powder is an ingredient well worth trying. 
Using the Estrella Cleanser Mousse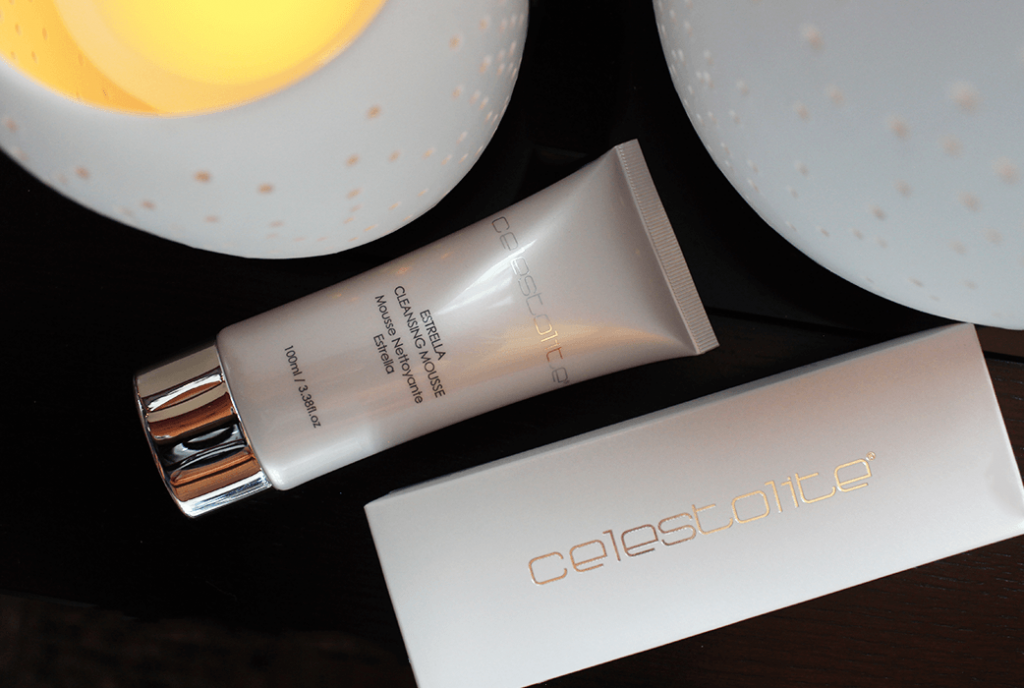 So, how exactly do you go about cleansing your face with the Estrella Mousse Cleanser?
Don't worry, it's simple. First, dampen your skin with warm water. The warmth will encourage your pores to feel relaxed, which makes it much easier for your cleanser to then clear your skin of impurities.
Then, squeeze out a small amount of the cleanser. It will look like a cream when it's released from the tube. Spread it over your face and gently massage it in. As you do so, it will start to lather up into a luxurious mousse, which is where it gets its name from!
Once your entire face is covered in the cleanser's rich lather, you can go ahead and rinse it off.
How Often Should You Be Cleansing Your Face?
Everyone should be cleansing their face at least once a day. This is usually best done in the evenings. This way, you'll be able to thoroughly remove all of the grime that has built up on your skin over the course of the day. You definitely don't want to be going to bed with this layer remaining on your face!
If you sleep on a clean pillowcase, then, for most people, the skin will still be relatively clean come morning. This will save you from having to use your cleanser once again at the start of the day. Instead, you'll likely be able to get away with a quick rinse with water. 
However, there's always an exception, and this time, it's those with oily skin. Even if you go to bed with a clean face and sleep on clean bedding, your skin will likely still feel quite greasy come morning. It may not contain a build-up of dirt, but the way in which your skin over-produces sebum can require an extra cleanse before you start your day. 
Enhance Your Cleanse With the Estrella Facial Toner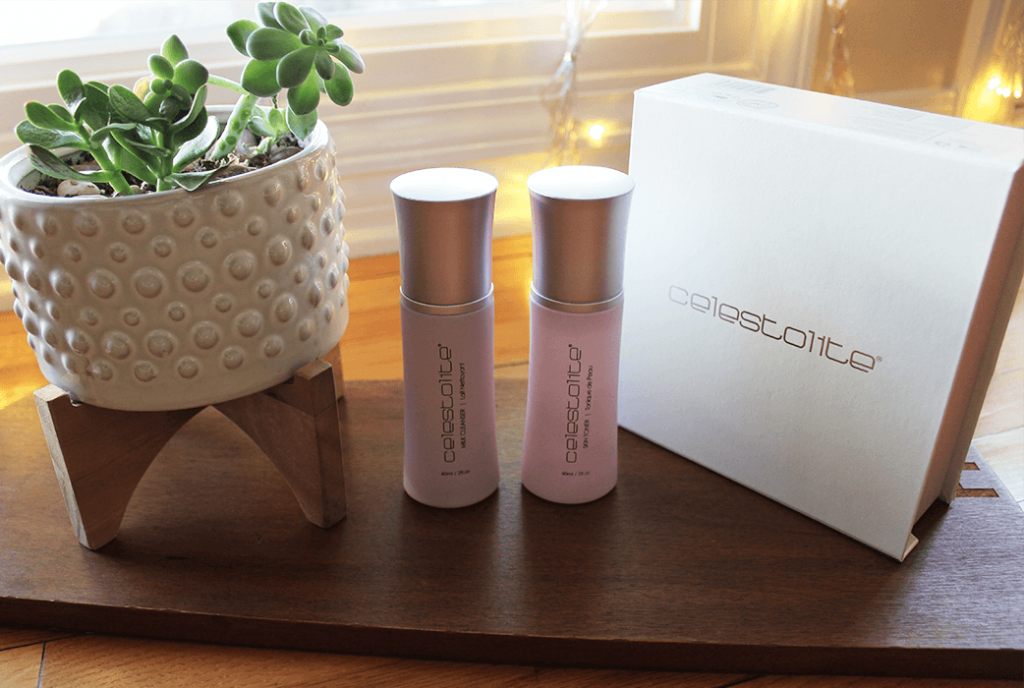 Want your cleanse to be even more effective? There's an easy solution to that – once you're done cleansing your face, follow up with a toner.
No matter how good your cleanser may be, it will still slightly disrupt your skin's pH balance. Even cleansers that promise to be pH-identical will do this to a small extent. 
One way to leave your skin feeling rebalanced again is to use a toner, and our Estrella Facial Toner is perfect for that. It's brimming with hydrating ingredients, including aloe vera leaf juice, cucumber fruit extract, and chamomile extract. These ingredients, along with the allantoin in the blend, will also leave your skin feeling soothed post-cleanse. 
You'll also notice witch hazel extract in our toner. If you've been struggling with pores that look large and highly noticeable, then witch hazel is what you need to be using. This ingredient is a natural astringent, meaning that it will tighten the look of your pores to give your skin a smoother and more even finish.
To use our toner, make sure that you have patted your skin dry after cleansing your face. Then, pump some of the toner out onto a cotton pad and sweep this over your face and neck. Once your skin has absorbed it, you can then continue on with the rest of your skincare routine.
Summary
As you can see, there's plenty that sets our Estrella cleanser apart from its competition. From its gentle cleansing agents to its added extras that make each cleanse so much more effective, this is a formula that every skin type will enjoy. 
Click here to explore more bestselling skincare products from Celestolite.