Finding the perfect skincare products to suit your needs can be a daunting journey. We're always looking for that one glass shoe that's destined to fit us. 
If you're still struggling to find your fit, Celestolite is here to tell you about our premium Estrella Collection that might pique your interest. All of these formulas have been enhanced with a galactic wonder called meteorite powder. The collection is all about luxury and indulgence to pamper your skin like never before.
We'll be talking about some of our standout products from this collection and how you can expect them to benefit you. So, let's dive in!
The Estrella Collection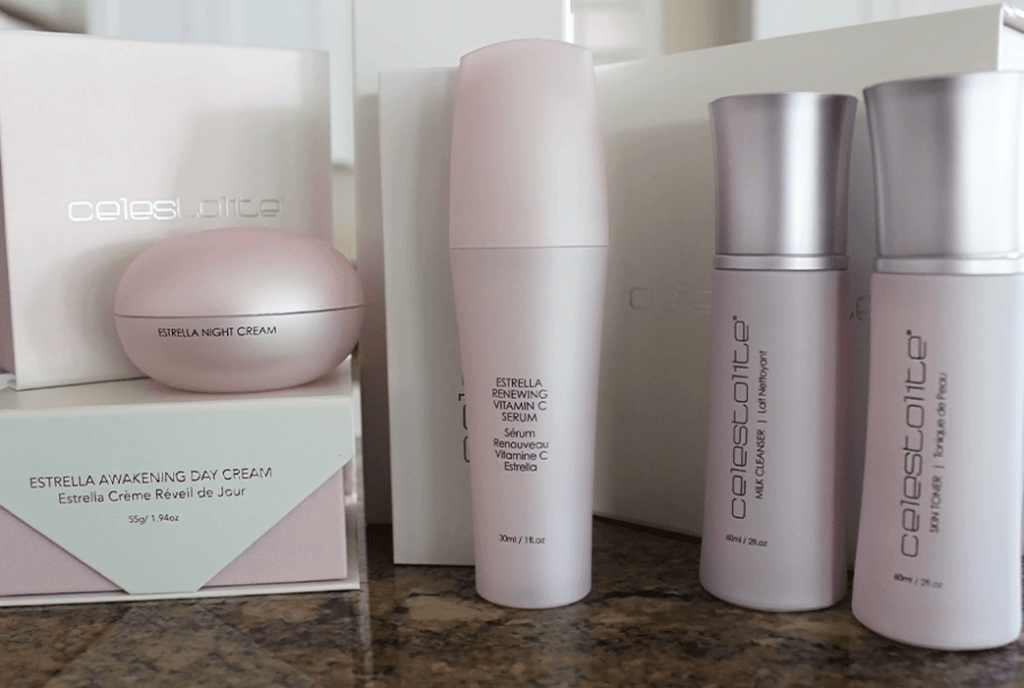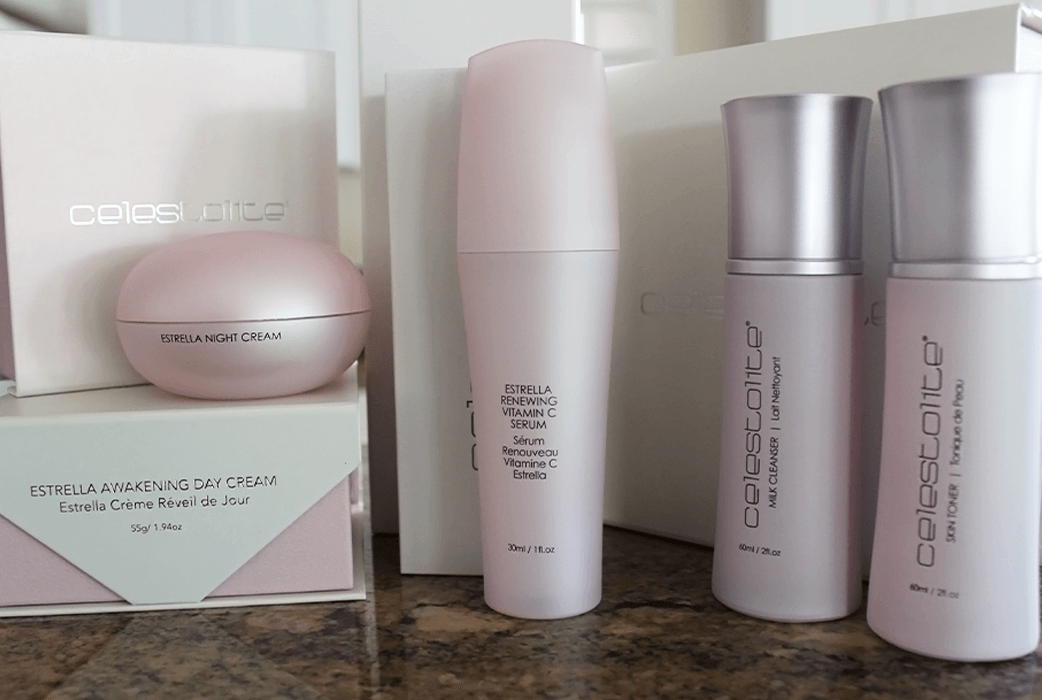 The Estrella Collection is one of our finest lines to take your skincare to the ultimate level. It incorporates advanced, research-backed ingredients to revolutionize your routine and help you achieve your skincare goals!
Let's talk about some of our standout products from this collection:
Estrella Renewing Vitamin C Serum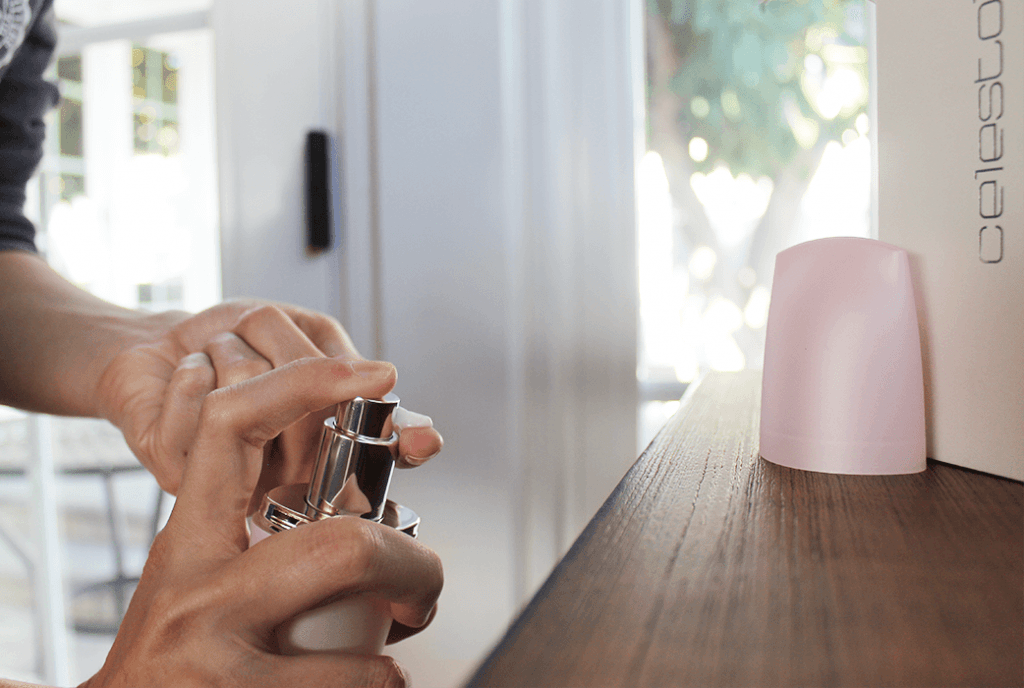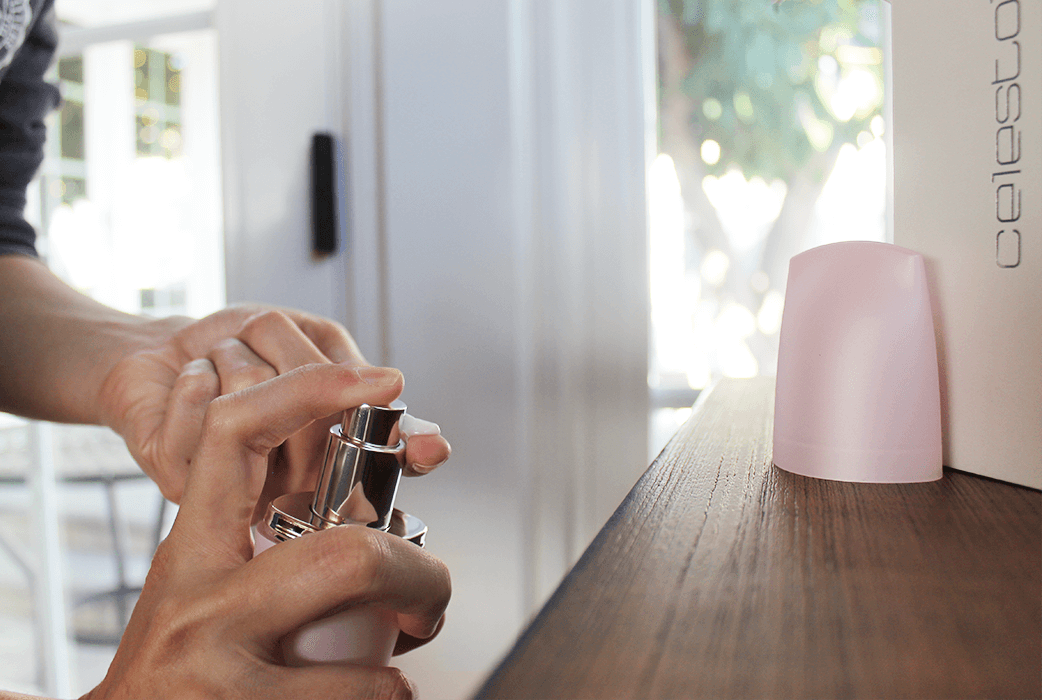 We can't stress enough how vital it is to have a good vitamin C serum in your skincare regimen. Not only does this wonder ingredient have an excellent safety profile, but it's also great for hydrating your skin.
Our Estrella Collection has the perfect vitamin C serum to suit your needs — the Estrella Renewing Vitamin C Serum. This advanced blend will help you fade the appearance of wrinkly skin and reignite your inner beauty.
It's infused with powerhouse ingredients, including two types of vitamin C — tetrahexyldecyl ascorbate and ascorbyl palmitate. These two vitamin C derivatives work well to brighten the look of your skin tone and make it appear balanced.
The serum also incorporates derivatives of vitamins A and E. These two vitamins work exceptionally well to fade the visible signs of aging skin and keep the skin feeling protected from the harmful effects of environmental aggressors.
The wheat germ oil infused in this silky formula helps to strengthen the feel of the skin and ease visible signs of inflammation. Meteorite powder, the star ingredient in this serum, helps to give your skin a youthful, radiant glow!
To use, apply 1-2 pumps of the serum daily on freshly-cleansed skin, avoiding the eye area. Massage until it's properly absorbed. 
Estrella Eye Serum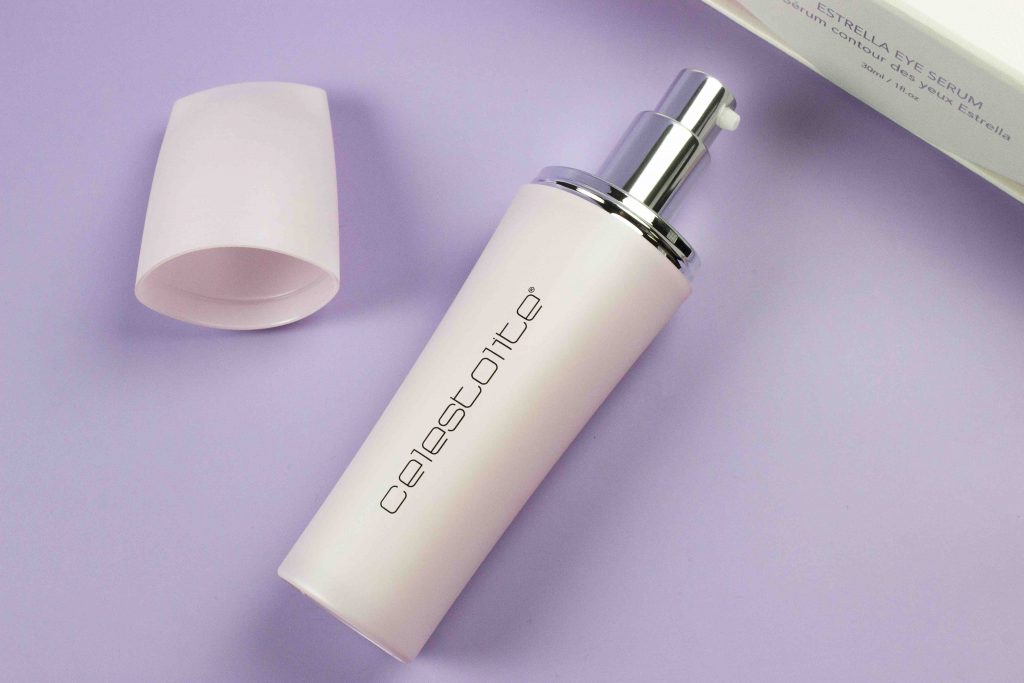 Another special skincare formula from the Estrella Collection that's powered by meteorite powder is our Estrella Eye Serum. It's the ultimate eye care serum to add to your nightly beauty routine.
It's formulated with two powerful peptides — palmitoyl tetrapeptide-7 and palmitoyl tripeptide-1. These peptides, collectively called Matrixyl 3000, work in synergy to ease the appearance of crow's feet, tear troughs, and bunny lines around your eyes.
The serum also incorporates sodium hyaluronate to add hydration to this otherwise dry area. Vitamin C in the blend is a vital addition to help ease the look of aging. It makes your eye area appear smoother and fresher than before. It is one of the best ingredients to ease the look of dark circles and puffy under-eye bags.
You'll also spot a collection of premium botanicals in this Estrella Collection eye serum. Aloe vera and green tea extracts in the formula work excellently to ease the look of puffiness and add a radiant glow to your eye area! Additionally, the pot marigold extract in this powerful eye serum is sensational for reducing the visibility of oxidative damage. It's a great ingredient in eye care formulas as it helps make the skin appear firmer and keeps it hydrated.
Even better, the ginkgo and licorice root extracts in the serum fade the appearance of dark circles and puffiness under your eyes. 
Use it every night around your eyes to experience a renewed, refreshed appearance!
Estrella Anti-Wrinkle Syringe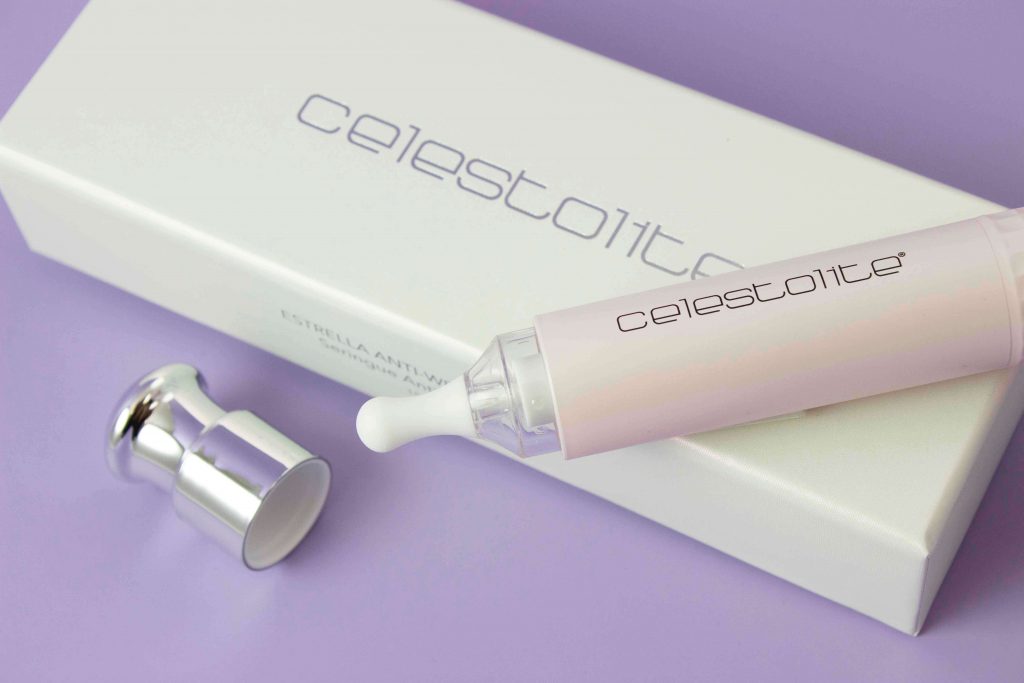 If you're wondering what to do about the visible signs of aging around your face, our Estrella Collection has the answer for you! The Estrella Anti-Wrinkle Syringe promises to give your skin a more youthful and smoother appearance.
It's enriched with peptides, vitamins, and other advanced ingredients to make your skin appear tighter and firmer. 
The Estrella Anti-Wrinkle Syringe is a novel formula that infuses the powerful peptide complex, Matrixyl 3000, to give your skin a rejuvenated look. It helps fade the visibility of aging on your face, including wrinkles, fine lines, sag, and dark spots.
Sodium hyaluronate elevates the skin's natural moisture content and alleviates the look of fine lines and wrinkles. Derivatives of vitamins E and C help brighten up the dull, weary look of your skin while keeping it feeling protected from signs of damage.
The caffeine in the formula works wonderfully to reduce the look of saggy, mature skin. Enjoy a smoother, fresher, and rejuvenated appearance by making the Estrella Anti-Wrinkle Syringe your skincare staple!
Use it weekly on freshly cleansed skin by focusing the top on your wrinkles and slowly pressing down to release the formula. Gently pat the product in to help it absorb properly.
Estrella Deluxe Cleansing System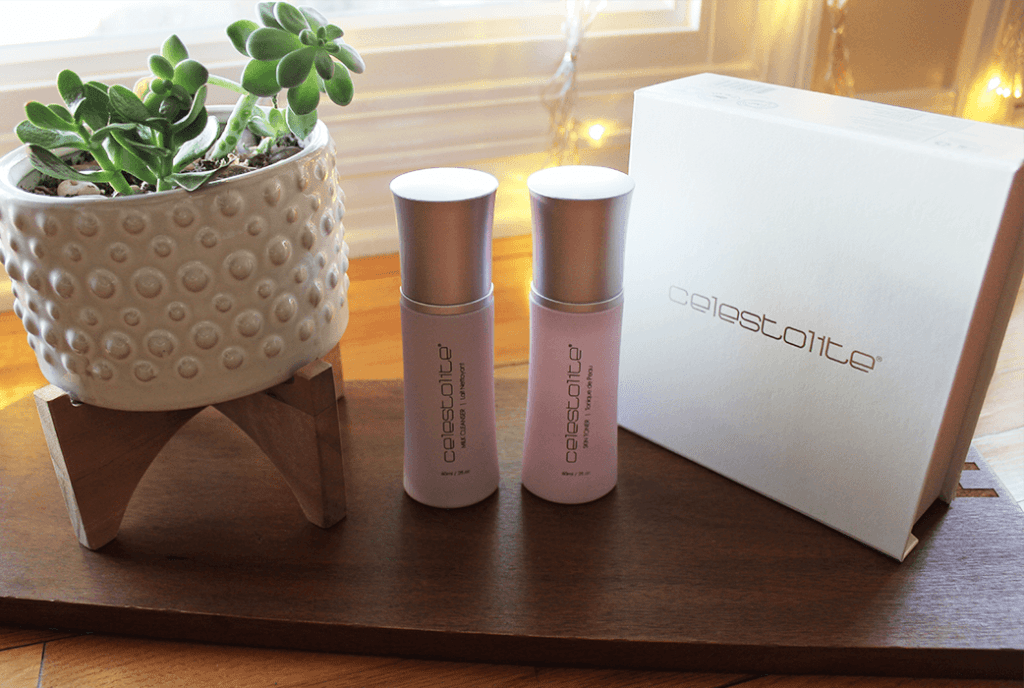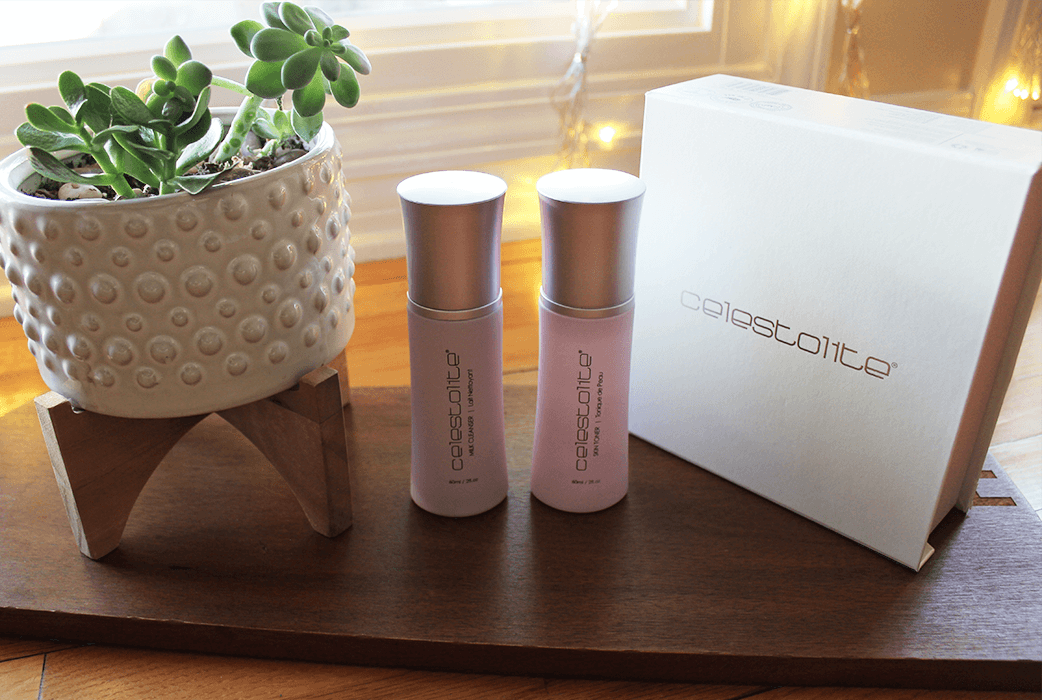 The Estrella Deluxe Cleansing System is a powerful cleansing duo to help you achieve skin that looks clear and balanced. The kit includes the Estrella Milk Cleanser and Facial Toner to purify the look of your skin without stripping away its natural oils. 
Milk Cleanser
The milk cleanser provides your skin with an invigorating cleanse that instantly gets rid of dirt, makeup, and excess oils. It infuses 1,2-Hexanediol and meteorite powder to rid your skin of impurities and rejuvenate its appearance. These two ingredients help soften the feel of your skin as well.  it looking supple and smooth after each cleanse.
The mineral oil in the mix is also a wonderful cleanser and moisturizer for your skin. It's an underrated skincare goodie that can't steer you wrong! As a bonus, hydrogenated castor oil in the cleanser helps smooth the look of aging and acne.
Toner
Toning your skin is a very important step and should be done after cleansing. Our Estrella Facial Toner helps balance the skin's moisture content, giving it a shot of hydration.
It features a gentle infusion of humectants and vitamins to give you a wonderful glow. The formula includes 1,2-Hexanediol to help moisturize your skin and niacinamide (vitamin B3) to reduce the appearance of large, obvious pores. Niacinamide is a skincare wonder ingredient for mature skin as it helps improve your complexion's texture, reduce the look of wrinkles, and balance the appearance of your skin tone.
At the same time, the hyaluronic acid and meteorite powder blended into the mix will help you rekindle your youthful grace.
Estrella Night Cream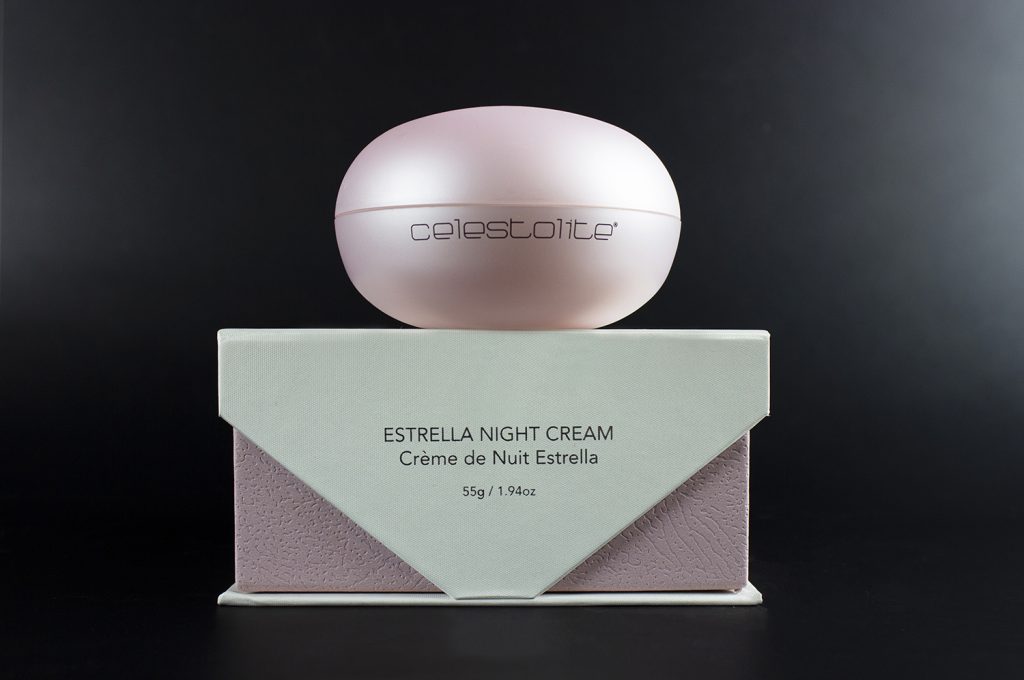 Night creams are a wonderful addition to your daily skincare routine. The Estrella Night Cream from our famed Estrella Collection will help your skin restore its soft feel and smooth look. This luxurious, lightweight cream infuses enhancing minerals and powerful botanical extracts to pamper your skin.
It includes hydrolyzed oat protein and hydrogenated sunflower seed oil to keep the skin properly moisturized and looking plump.
Additionally, the mineral oil and shea butter in the night cream fortify the skin's natural moisture barrier and make it appear youthful. Shea butter is rich in fatty acids and vitamins, which work to ease the visible signs of acne and damage to your skin.
Celestolite's signature meteorite powder infused in the mix makes this night cream a splendid addition to your beauty routine. Wake up to a more refreshed, rejuvenated, and youthful appearance every morning by using the Estrella Night Cream!
Estrella Hydrating Eye Cream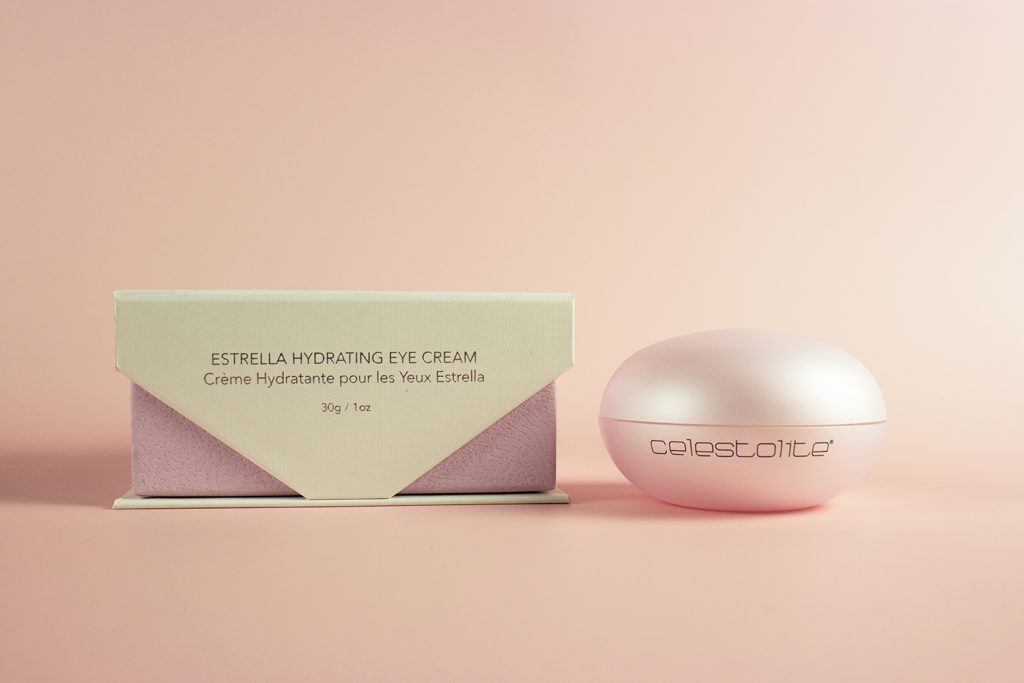 Our Estrella Hydrating Eye Cream has caught the eyes and hearts of many skincare buffs for its enriching blend of nutrients. This buttery yet lightweight formula is perfect for pampering the delicate, thin skin around your eyes.
Its advanced mix of ingredients will leave your eye area looking well-rested and refreshed. It incorporates a powerful blend of caffeine and peptides to ease the look of wrinkles and fine lines around your eyes. These ingredients also work wonders to fade the appearance of dark circles and puffiness under the eyes.
Furthermore, the derivatives of vitamins A and E in the formula are wonderful for reducing the visible signs of UV and environmental damage. These two vitamins are vital for encouraging your skin's healthy glow!
Jojoba and olive oils in this eye cream work to reduce the appearance of puffiness under your eyes, giving them a refreshed look. Cucumber and sage extracts are incorporated to restore your skin's firm look and give it a plump feel!
Use this eye cream daily under and over your eyes to witness a completely refreshed look!
Benefits of the Estrella Collection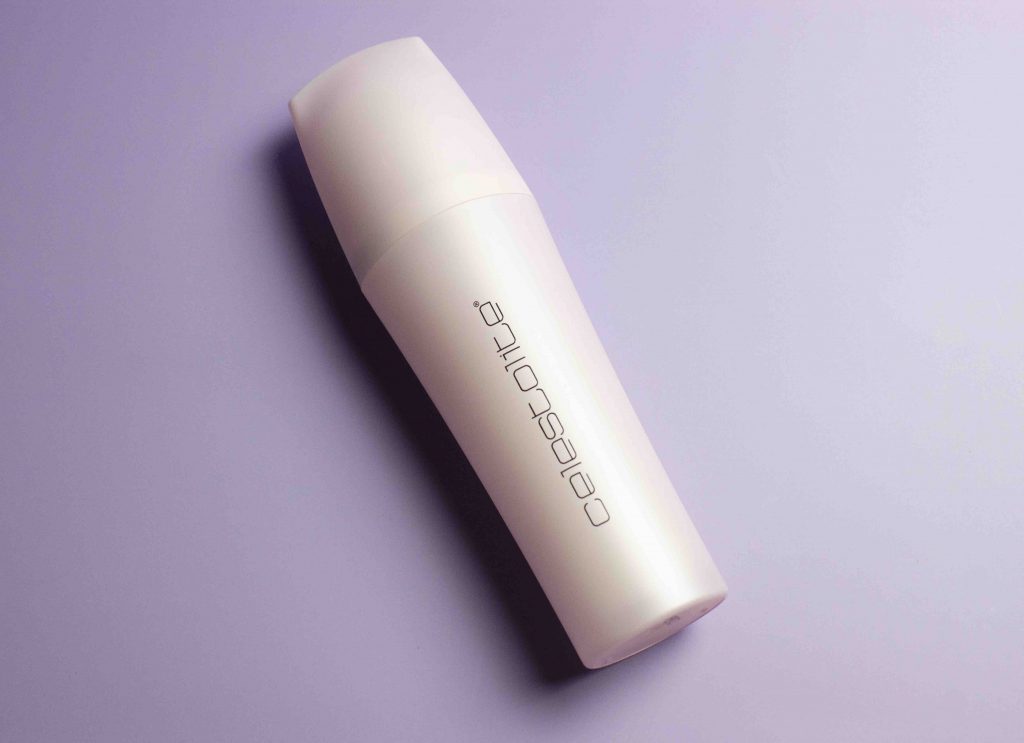 When you choose Celestolite to meet your skincare needs, you're choosing high-quality and luxurious blends. So, here's what you can expect from the Estrella Collection:
A Youthful Glow
Our products infuse the latest discoveries in the skincare world, including galactic wonders, to reignite your skin's youthful appearance. We've infused peptides, vitamins, and botanical extracts that have been proven to help fade the appearance of visible wrinkles, fine lines, and loose skin. 
Radiance in Your Eye Area
We've introduced you to the stunning eye serum and eye cream from the Estrella Collection. We're confident that these revolutionary infusions will help you achieve a radiant glow in your eye area. If you're struggling with the appearance of dark circles, puffiness, and a tired look in your eye area, then you can't go wrong with our eye care formulas!
A Firmer and Lifted Appearance
As we age, our skin begins to lose its elasticity and firmness. It is possible to delay the appearance of these tell-tale signs and ease the look of existing ones. As a result, our Estrella Collection packs some wonderful formulas enriched with caffeine, peptides, vitamins, and sodium hyaluronate to help you recapture your skin's firm look. The research-backed ingredients that go into each product are certain to give you the results you seek!
Diminished Look of Dark Spots
Hyperpigmentation (dark spots) is a common concern that can make your skin appear uneven and dull. There are several underlying causes for dark spots but it's nothing that our Estrella Collection can't help you with. It has a little something for every skin concern. Our vitamin C-powered formulas would be the perfect choice to help brighten your complexion and make it appear more balanced.
Bring Out Your Inner Beauty with Celestolite
The Estrella Collection is a wonderful skincare line from Celestolite to help you rejuvenate the appearance of your skin and travel back to your younger days! It has some of the best ingredients that the skincare world has to offer, along with our signature galactic gem — meteorite powder!
We've given you an inside look at some of the best products from the collection. So, why not give them a try?
We also have other skincare collections that you can check out at the Celestolite Store. Our luxurious skincare formulas are designed for every type of skincare need! Make sure to take a peek at our bestsellers section to pick out which products Celestolite shoppers have adored using over the years!