Picture this – your eye area looks tired and old with age. There are wrinkles around your eyes, and discoloration mars its under-area. You're looking for any method to bring back your eye area's brighter, younger appearance, but nothing seems to be working.
Is this struggle something you're familiar with? Well, you're not alone.
Perhaps the most difficult thing with finding the perfect eye product is how nothing seems to work well enough to target all of these dreaded manifestations.
But, what if we told you that there's a special serum that can brighten the look of your under-eyes, while giving the area a tighter, firmer finish?
That's none other than the Celestolite eye serum.
Infused with the power of the stars, this special serum may just well be the answer you've been searching desperately for.  Join us here at Celestolite as we walk you through the wonders our eye serum can bring you.
Wait – Do I Really Need an Eye Serum?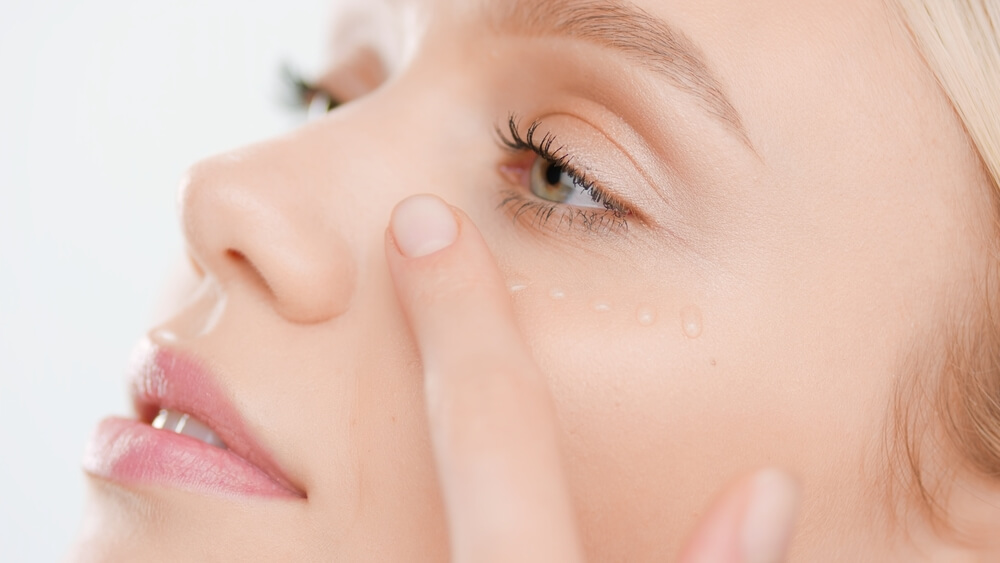 Before anything else, let's first cover a very important question: is an eye serum a necessary part of a skincare routine?
You might have read articles, or heard content creators talking about eye products and how they're not exactly anything special nor important. Some beauty gurus even say that eye creams are simply glorified moisturizers because the ingredients are exactly the same!
Well, let us be the ones to tell you that eye products are essential if you have concerns specific to your eye area, such as the appearance of crow's feet, fine lines, puffiness, and discoloration.
While the ingredients in eye creams and eye serums may seem similar to typical moisturizers and serums, extra care has been taken into consideration in their formulation.
Why?
It's because the skin around the eyes is especially delicate – it's much thinner than the skin on other parts of the face. This is why the visible signs of aging are first apparent in this area.
And eye products, particularly the Celestolite eye serums and eye creams, contain the most luxurious ingredients that promise to efficiently target your visible problem areas so you can show off your complexion in its best possible state.
What's the Big Deal About the Celestolite Eye Serum?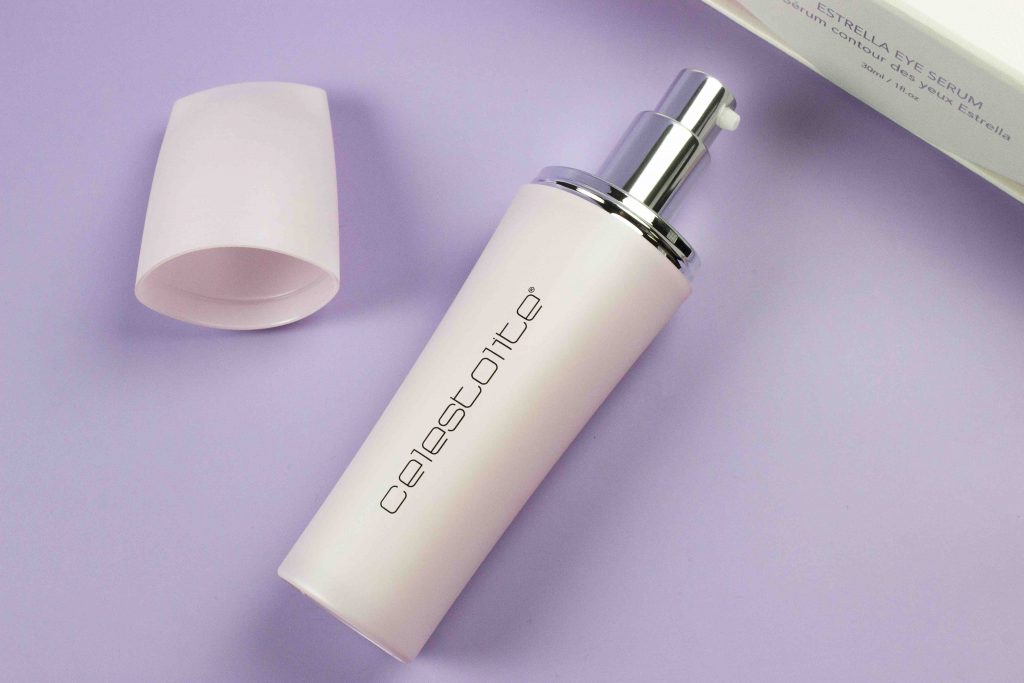 Here at Celestolite, our commitment is towards providing our customers a true star experience – and we do this by harnessing the rich minerals in meteorite powder to transform the skin's appearance. Rich in calcium, magnesium, and other essential minerals, our meteorite powder-infused skincare products also use other skin-loving ingredients to give your skin the best experience.
And of course, these same ingredients are present in the Celestolite eye serum.
A potent blend of amazing ingredients, such as sodium hyaluronate, green tea extract, Palmitoyl Tetrapeptide-7, Vitamin C, and meteorite powder, this powerful eye serum promises to help diminish the appearance of wrinkles and fine lines around your eyes.
But you might be asking – what exactly makes any of those special? How can this eye serum be so revolutionary?
Well, here's a detailed breakdown of the key ingredients in the Celestolite Estrella Eye Serum, and why it's the perfect serum for your under-eyes:
Peptides
If it's your first time learning about peptides and seeing them in your ingredient list, don't worry – you're not alone. Most people would probably recall peptides from their high school biology classes. They're a chain made up of two or more amino acids (the building blocks of proteins).
But what exactly are they doing in your skincare?
Well, peptides have actually started gaining traction as potent compounds to combat the visible signs of aging. 
Peptides in skincare, such as Palmitoyl Tetrapeptide-7 in the Celestolite eye serum, make the skin feel more elastic. The skin, therefore, appears much plumper and firmer. This results in a drastic reduction in the look of fine lines and wrinkles.
Sodium Hyaluronate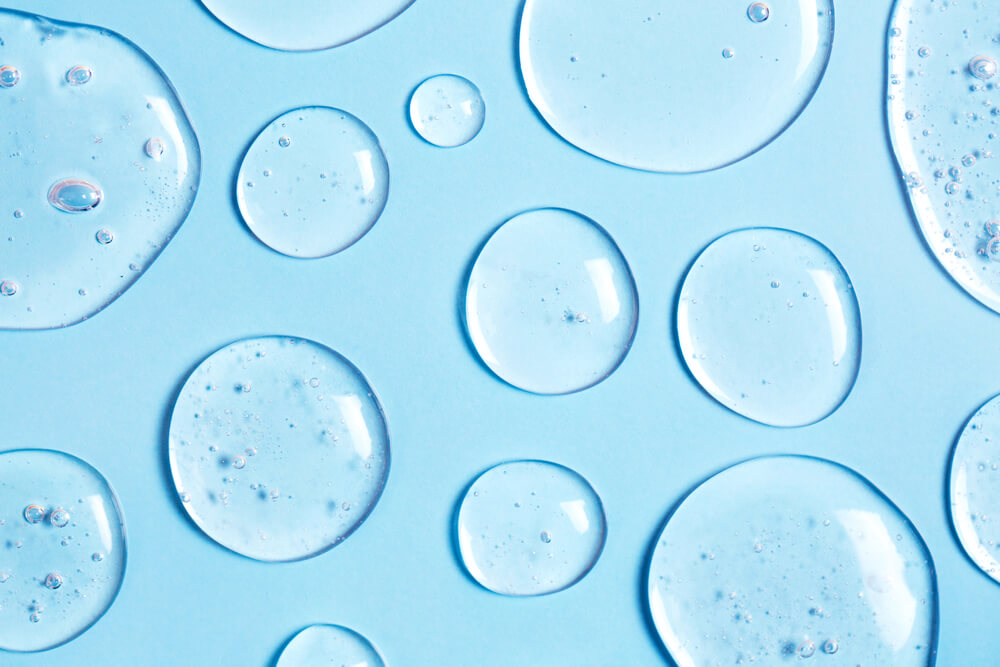 Sodium hyaluronate is the salt form of hyaluronic acid. It's a compound naturally found in the human body and serves as a humectant. This means that it has moisture-binding properties.
It effectively rids the complexion of dryness and dullness, and imparts a supple, healthy look you won't find anywhere else! The best thing about moisturized skin? Its tighter, firmer appearance makes fine lines and wrinkles look less obvious!
This vital ingredient, when used in an eye serum, can therefore aid in diminishing the look of crow's feet and other fine lines around the area. Over time, it even has the potential to decrease the appearance of wrinkle depth by making the skin feel much firmer.
Green Tea Extract
You're probably aware that green tea has amazing benefits for the body when ingested… but did you know that applying it on your skin can also bring about an array of benefits?
Green tea is an amazing ingredient that can soothe the feel of the skin, thus reducing the appearance of inflammation and redness. It's also widely used because of its ability to help in fighting acne.  It makes the skin look much healthier, with a reduced look of oiliness, to boot!
But perhaps most importantly, green tea has also been found to have antioxidant abilities, thanks to the presence of catechins and polyphenols.
Why is that important, you ask? Well, antioxidants help fight the visible signs of aging, such as wrinkles and fine lines. So, in this eye serum, that translates to an even stronger ability to smoothen the appearance of wrinkles and crow's feet.
Aloe Vera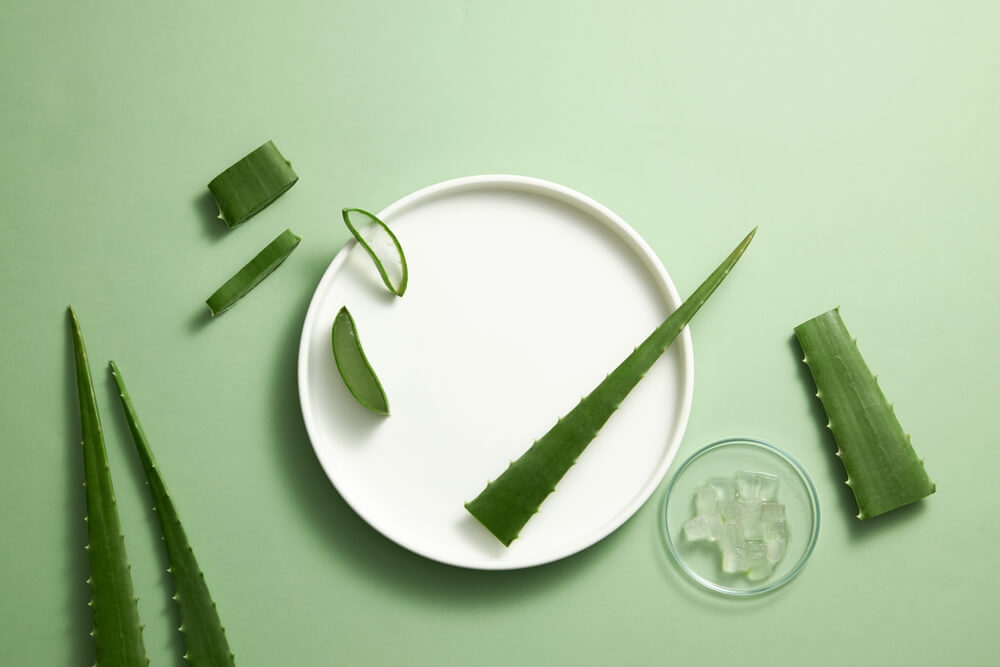 Another organic but powerful ingredient, aloe vera has long been used in skincare because of its hydrating and soothing properties. This versatile medicinal plant is rich in water, making it a great addition to moisturizing products.
The inclusion of aloe vera in the Celestolite eye serum adds an extra kick of hydration, which translates to a plumper and suppler-looking complexion. In turn, this reduces the look of wrinkles.
Ascorbic Acid
The best thing about the Celestolite eye serum is that it doesn't only address concerns like the appearance of aging skin and the look of wrinkles—it also contains ingredients that aid in brightening the look of the under-eyes, such as ascorbic acid or Vitamin C.
Vitamin C is one of the darling ingredients of the cosmetic industry… and for good reason!
This superstar compound can improve the appearance of uneven skin tone and hyperpigmentation to restore the skin's youthful glow. Regular use of Vitamin C-infused products can therefore lighten the look of problem areas, such as dark under-eyes, to give the complexion a more refreshing look and feel.
Sounds amazing, right? Well, there's even more.
Just like green tea, Vitamin C has also been discovered to possess powerful antioxidant abilities, which are crucial in fighting against the visible signs of aging, such as the appearance of wrinkles. Apart from endowing the user with a more even complexion, this product can also slowly reduce the appearance of wrinkles that make the skin look much older!
Getting the Most Out of the Celestolite Eye Serum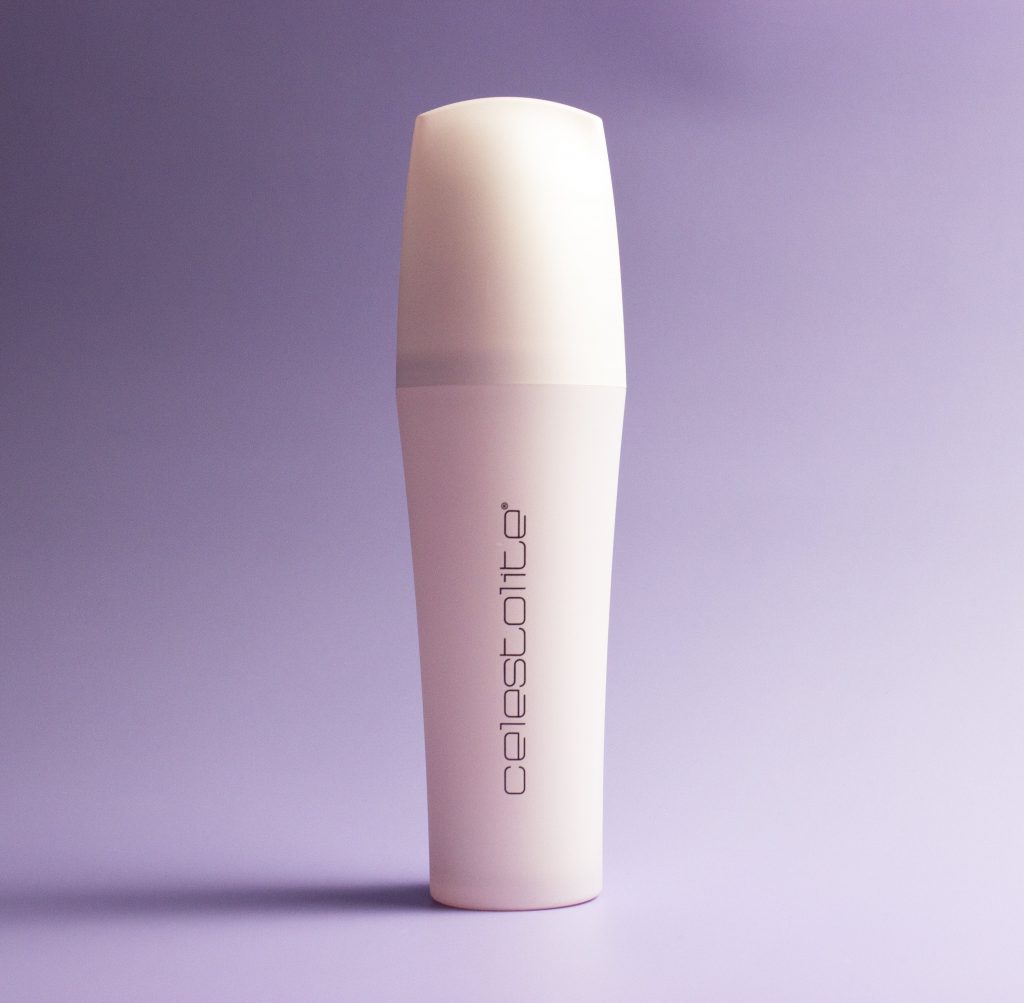 With such a wide array of skin-loving ingredients, it's no surprise that the Estrella Eye Serum can deliver powerful benefits to the skin, particularly that around the eyes.
But a terrific product can only go as far as your routine allows it to.
To get the most out of the Celestolite eye serum, it's imperative to practice good skincare. You should also use other products that will keep your skin feeling healthy and adequately moisturized.
Here are some routine tips to remember as you use our favorite eye serum:
Don't Forget to Remove Your Makeup at the End of the Day
At the end of a tiring workday, the only thing we want to do is to lie down and sleep, and maybe squeeze in a few of our relaxing hobbies.
When this is the only thing on our mind, it can be easy to dismiss tasks we deem as trivial – just like removing your makeup properly.
But this is one of the biggest culprits behind your skin concerns.
A lot of makeup products are oil-based. This means they can easily clog the pores and cause acne if not removed. Extra dirt and debris can also accumulate on your face throughout the day. Not removing makeup (and, in extension, all this added dirt) can wreak havoc on your skin.
What's more, keeping your makeup on when you sleep is just an open invitation to damage your skin. It impedes your skin's natural renewal process and also exposes it to more damage from free radicals. The horrible result? Dull, dry skin that's more prone to aging.
So, if you want your skin to harness all the boons from our eye serum – or any product, for that matter! – removing your makeup is the essential first step.
Wash Your Face With a Gentle Cleanser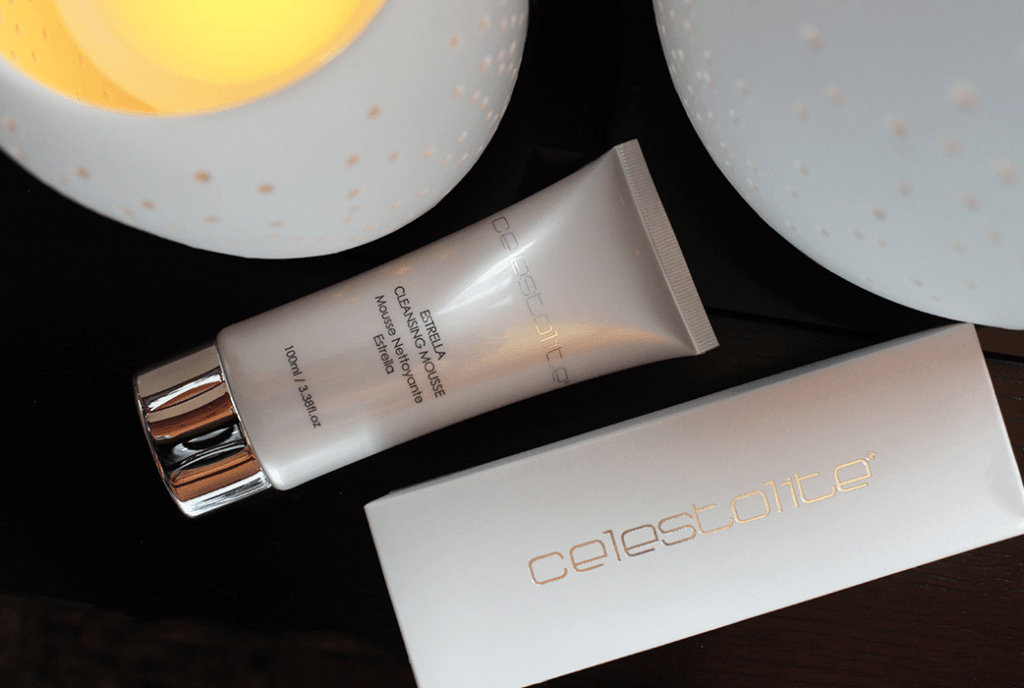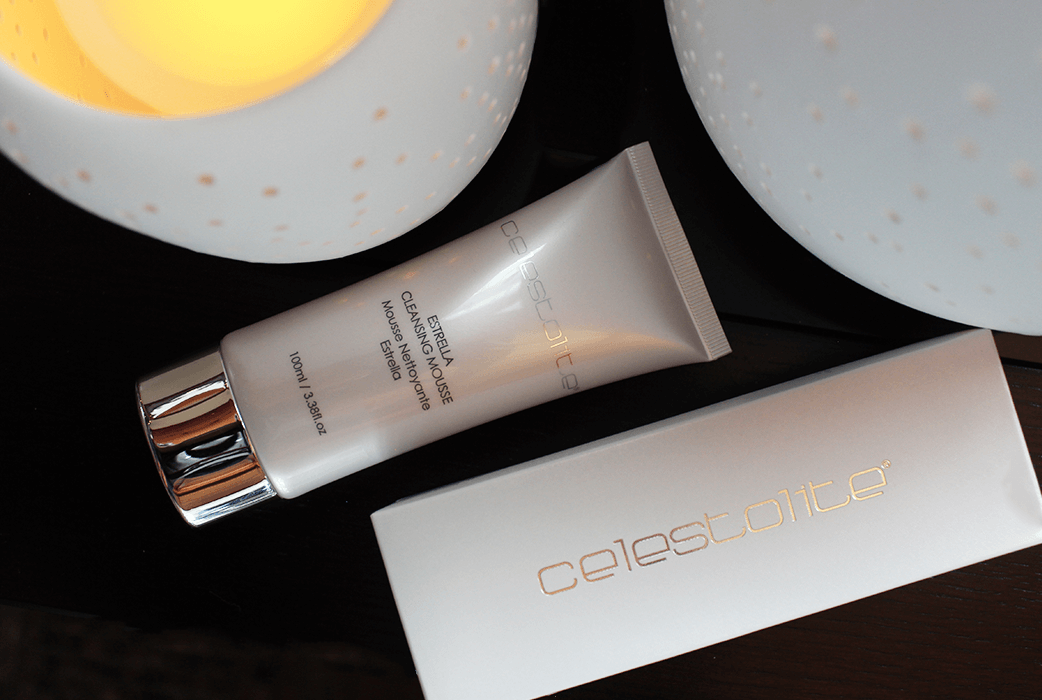 After removing makeup, you would also ideally want to give your skin a thorough cleanse.
Sadly, so many cleansers on the market contain harsh soaps that not only irritate the skin, but also dry it out and strip it of its natural oils.
So, you want a cleanser that's effective at removing all the dirt and extra oil, but is also gentle enough not to cause damage.
Our answer to this dilemma is none other than our very own Estrella Cleansing Mousse. One of our meteorite-infused skincare products, this powerful cleanser contains hydrating, skin-loving minerals that will leave your face feeling moisturized and soothed after every wash.
Give Your Skin Some Love With a Rich, Luxurious Moisturizer
A moisturizer is another essential staple in any skincare routine.
And, when you're trying to prevent the appearance of wrinkles, or at least struggling to minimize their look, you want a rich moisturizer that can provide your skin enough hydration for a plump, healthy look.
To this end, you'll want a moisturizer that's perfectly hydrating. So, our number one recommendation is yet another product from our Estrella line – the Estrella Night Cream.
This silky moisturizer will give your skin all the love it needs, but without the heavy, tacky feeling that comes with some night creams and moisturizers. Infused with shea butter, botanical extracts, and our patented meteorite powder, this powerful moisturizer is a concoction of nothing but the most hydrating ingredients to soothe the feel of your skin and shower it with some love.
With this, you'll definitely see your skin looking so revitalized and healthy!
Don't Neglect Your SPF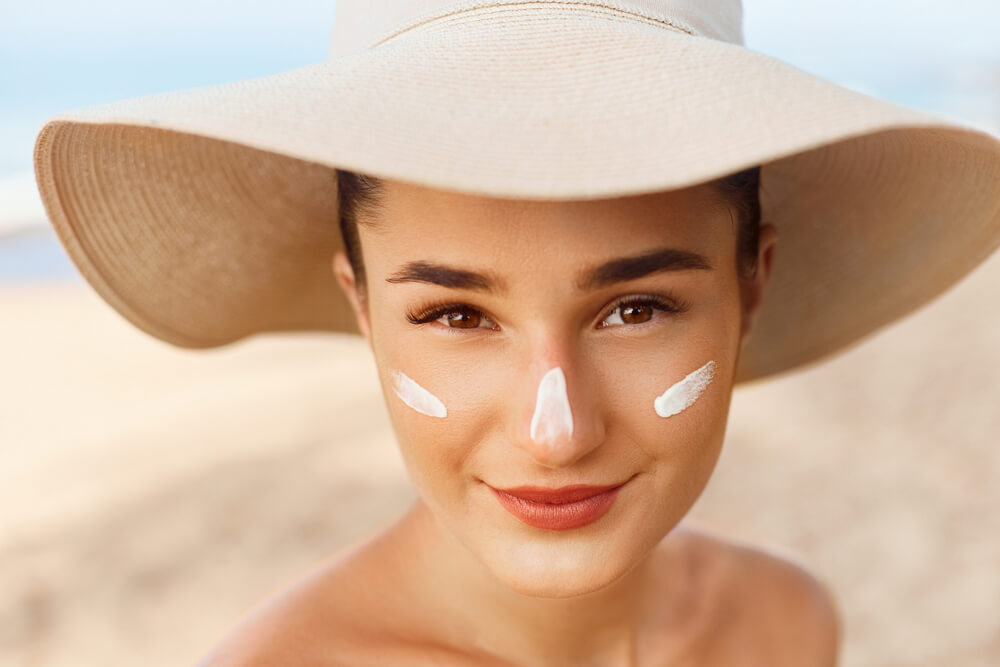 If there's one thing that we are 100% sure is your skin's enemy, it's none other than the sun's ultraviolet rays.
These strong, damaging rays are the reason behind prematurely aging skin. This is due to their ability to penetrate through the skin, break collagen, and promote oxidative damage. These nanoprocesses present as dull, dry skin with prominent lines and wrinkles.
Therefore, your best bet is to prevent this damage from happening in the first place! And to do that, you'll need a good, protective sunscreen with an SPF of at least 30. Look for a "broad spectrum" or "PA++++" label too.
Final Words
The Celestolite eye serum is clearly the stuff of dreams for anyone who's looking for an all-rounder product that can address the appearance of fine lines and wrinkles, help tighten the complexion, and even brighten the look of tired under-eyes.
This wonder serum will certainly help you out, regardless of the problems around your eye area. 
Take a look at more of our meteorite-infused skincare products here.