Body Butter: how to use it, what it's all about, and what can you expect from it? These are some of the sought-after questions that we're here to answer today.
Body butters are sensational moisturizers, perfect for achieving skin that feels luxuriously soft and smooth to the touch. These are highly effective, thick formulas that can alleviate dryness and ease the look of cracked, coarse skin. If you want to take care of your skin's primary needs and give it a healthy glow, you can't go wrong with a good body butter by your side!
Celestolite is here to tell you what you need to know about body butter; how to use one and the many ways it can benefit your body care routine. Our skincare brand incorporates advanced, well-researched ingredients to pamper your skin like never before. And our Revitalizing Body Butter is no exception! Before we talk about how to use body butter in 8 different ways, let's take a close look at what our signature body butter is packing! 
The

Celestolite

Revitalizing

Body

Butter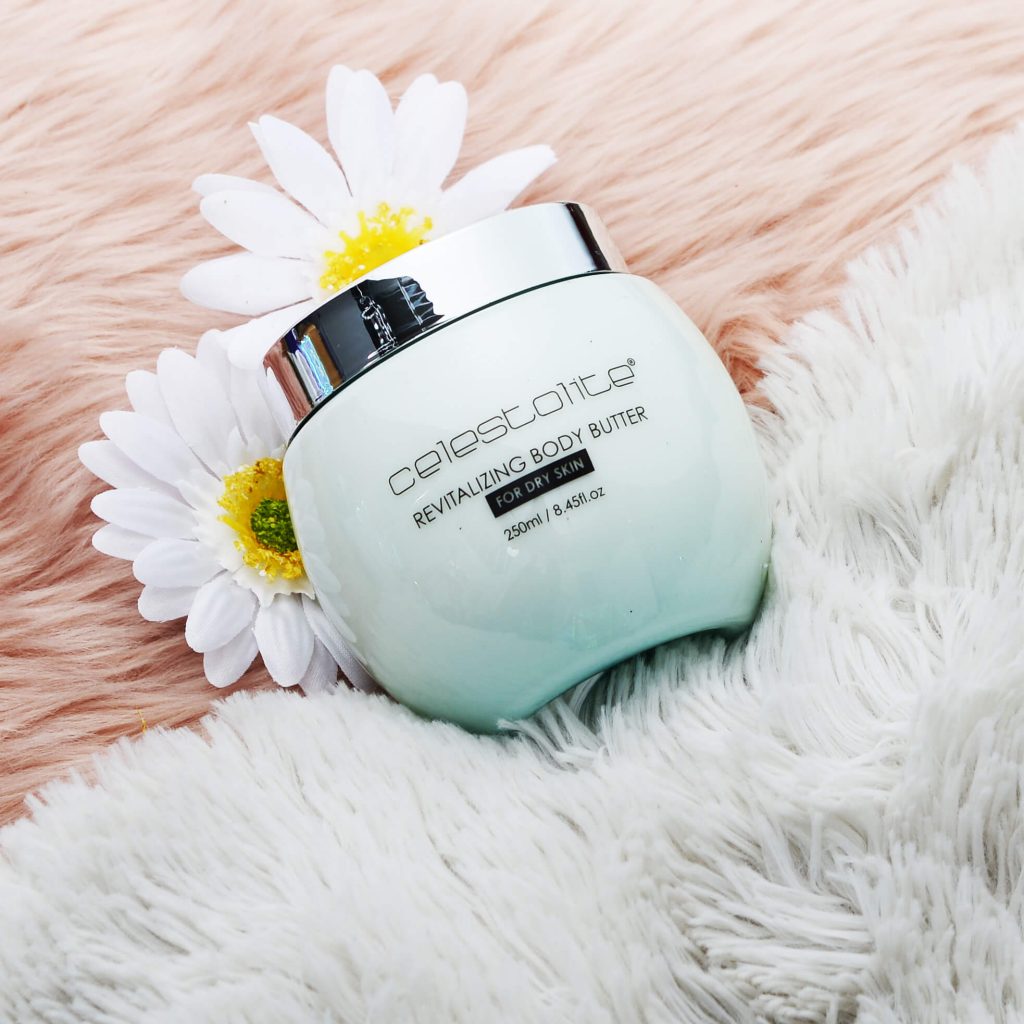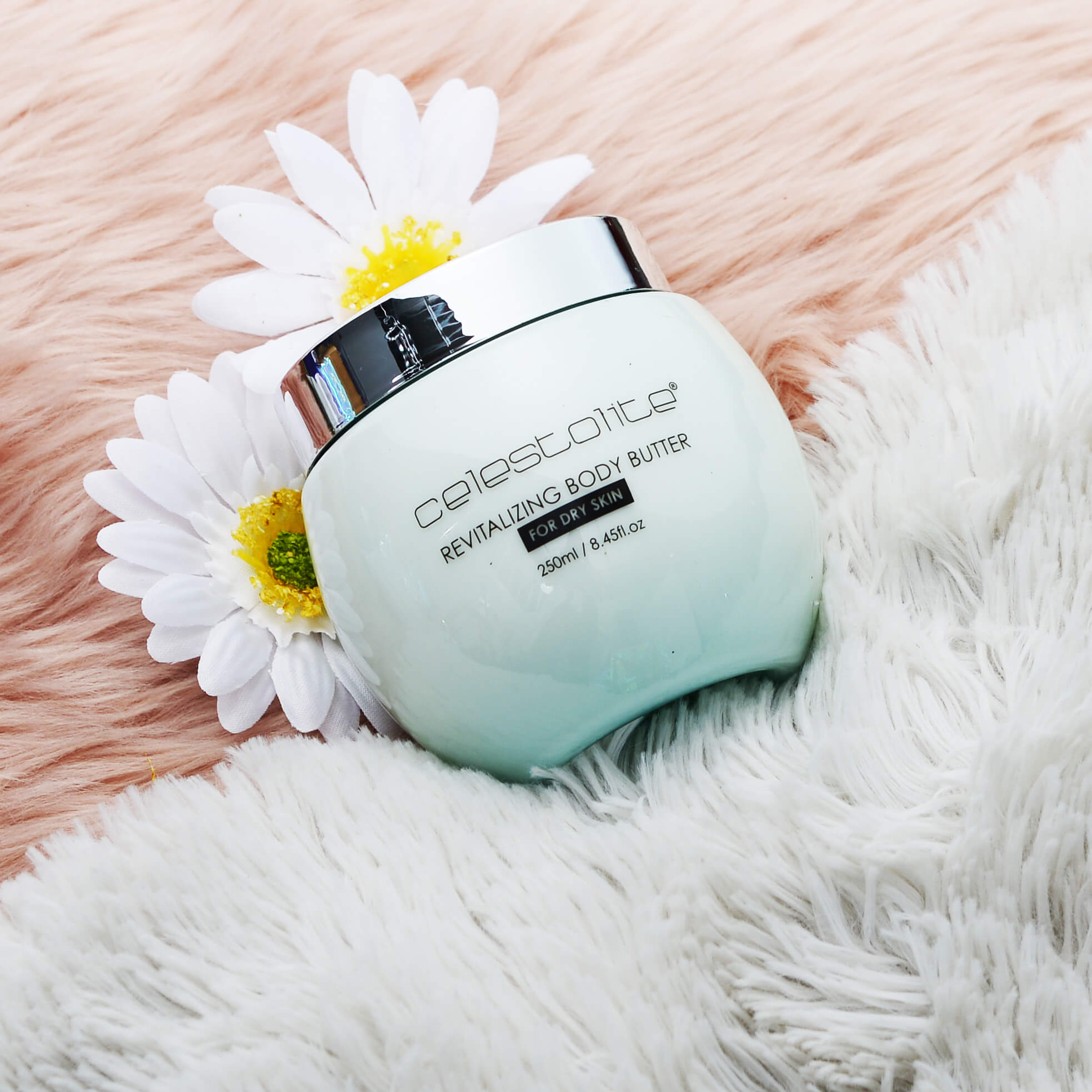 The Revitalizing Body Butter is one of our standout skincare formulas, featuring a velvety texture and a refreshingly light fragrance. It's perfect for alleviating dryness and easing the look of cracked, coarse, flaky skin. But what does it include?
Ingredients
The powerhouse ingredient in our formula is shea butter — an effective moisturizing plant butter that functions both as an emollient and occlusive ingredient.
Emollients help keep your skin moisturized and looking refreshed by softening its texture. They are effective for easing the visibility of skin conditions like eczema and psoriasis.
Occlusives are great for moisture retention. They cover your skin with a protective moisture barrier to prevent water from escaping. This way, shea butter helps to elevate your skin's natural moisture content.
Shea butter is also rich in vitamins A and E, which help rejuvenate the tone and texture of your appearance, keeping its natural healthy glow alive. Its fatty acid content — linoleic (vitamin F), palmitic, and oleic acids — helps reduce the appearance of aging and ease the feeling of irritated skin.
Our buttery blend also incorporates stearic acid — a fatty acid that works wonders for people with sensitive or irritated skin. It has been associated with reduced visible signs of flaky, itchy skin.
The star ingredient in the Celestolite Revitalizing Body Butter, however, is meteorite powder. It's a rich source of minerals, like calcium, magnesium, iron, and silicon, that play a key role in keeping your skin looking healthy. Meteorite powder can help ease the appearance of aging on your skin and brighten up the look of your complexion.
Enjoy a luxurious at-home spa experience by using our Revitalizing Body Butter to make your skin feel soft as a pillow!
The Celestolite Body Butter: How to Use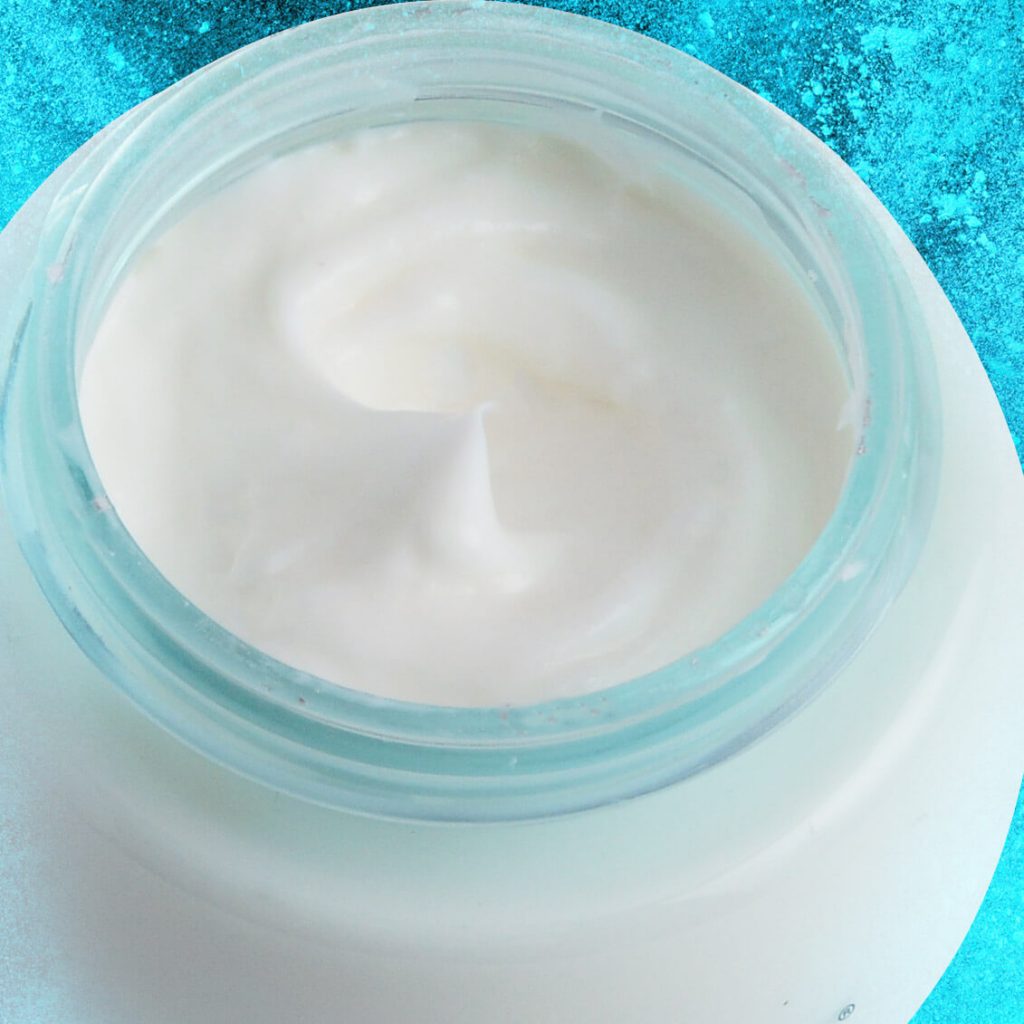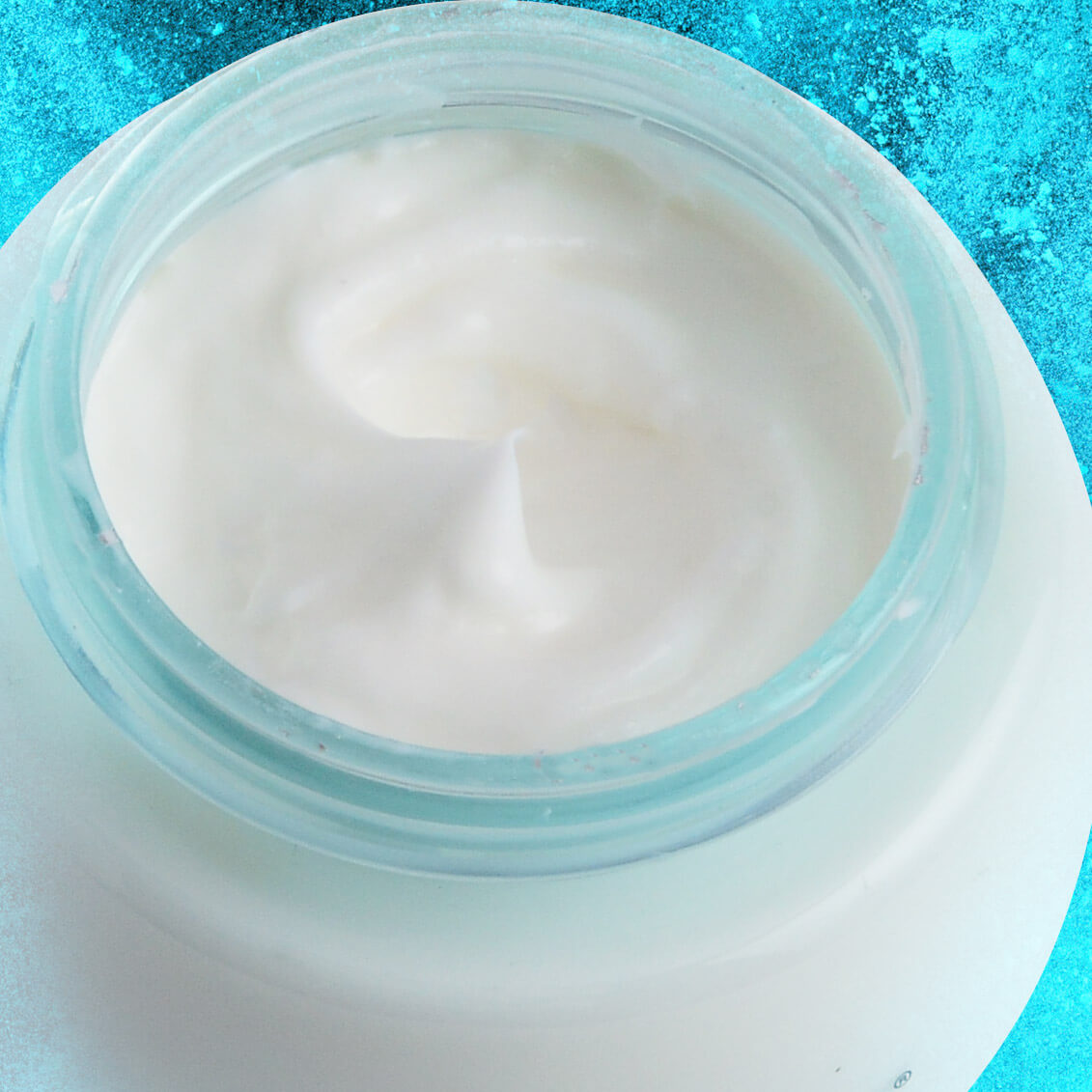 You can experience many skin-enhancing benefits from our body butter. How to use it? Here are the steps to follow to make sure you get maximum moisturizing benefits:
Hop into the shower and make sure your skin is free from any residual dirt or debris.

If you're exfoliating, it's best to use our Radiant Body Exfoliant that's specially formulated for dry skin. It helps remove dead cells, dirt, and debris from the surface of your skin, revealing a fresh new layer underneath! It combines essential oils and sea salt. They work effectively to soften the feel of dry skin and reignite its glow.

   

When you're done, dry yourself off and scoop out a good amount of the body butter using your fingers.

Spread it on your skin. Make sure to use a little extra for those especially dry, rough areas, like your heels, palms, knees, and elbows.

Massage your skin in gentle circular motions until it's properly absorbed.

Use it on your body every day to alleviate dryness and experience fresh, dewy skin.
Body Butter: How to Use it in 8 Different Ways
A body butter is a moisturizing formula that infuses animal fats and plant oils/butters, such as shea butter, tallow, coconut oil, and more. It has a thick and velvety texture to replenish your skin's natural oils; perfect for very dry skin types.
Here's our 101 on body butter; how to use it in 8 different ways to cater to your skin and hair's needs! 
1) As a Body Moisturizer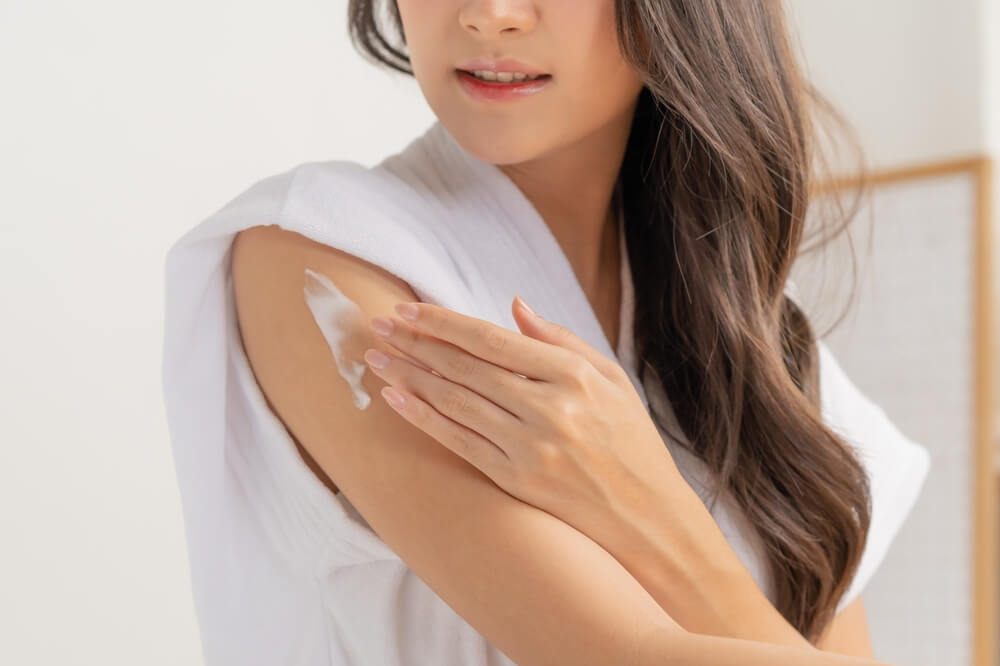 This is an obvious one; body butter has deeper moisturizing properties compared to lotions and creams. It has a much richer texture and a luxurious feel, which enables it to stay on your skin for longer compared to lotions and creams. It can give you the moisturizing protection you need to keep your skin glowing and looking healthy throughout the day!
A body butter helps reinforce your skin's natural moisture barrier, encouraging it to retain water. So, it's the perfect after-shower moisturizer to keep your body feeling smooth and silky soft! If you have dry skin, apply it every day after showering to keep your skin looking fresh.
2) As a Moisturizer for Your Hair
You might have heard about all the great benefits body butter can deliver to your skin, but what about your hair? A body butter makes a great moisturizer for your hair given its rich content of animal fats, plant oils, and butters. These ingredients can help keep your hair looking soft and silky while also delivering skin-enhancing benefits to your scalp.
When you use the Celestolite Revitalizing body butter, you can say hello to beautiful, smooth-feeling hair! As we've established, our body butter is infused with shea butter. This ingredient has many known benefits for moisturizing the scalp and improving the look and feel of the hair.
If you have curly, coarse hair, you can keep the look of frizz at bay and add hydration to dry locks with a body butter. How to use it on your hair? Just take a dollop of the butter into your palms and allow it to melt a little. Massage it into your hair and scalp to receive intense moisturizing benefits. 
3) To Give You Younger-Looking Skin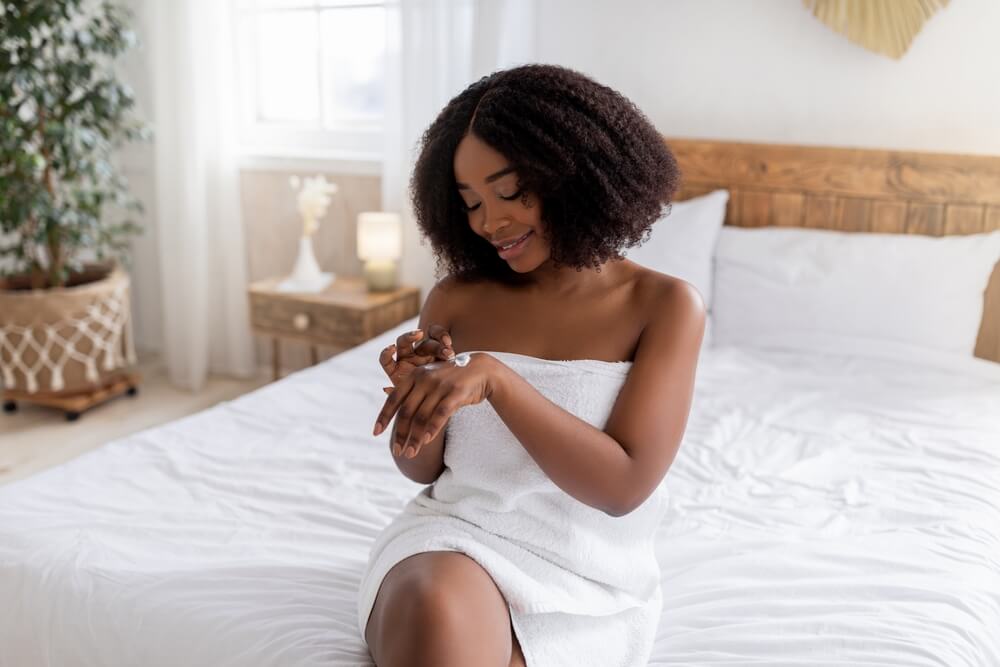 Did you know you can also use a body butter to achieve younger-looking skin? Moisturizers, in general, play a key role in keeping our skin glowing and refreshed. When the skin isn't properly moisturized, it can lead to a host of issues. Dry, dehydrated skin paves the way for the visible signs of premature aging to form on your skin, including the appearance of wrinkles, fine lines, and dull complexion. 
Having a good, effective moisturizer as part of your daily body care routine can do wonders to delay these visible signs of aging and also ease the appearance of the existing ones. If you have very dry skin, there's nothing better than a body butter to fulfill your skin's moisturizing needs. A good 20-minute body butter massage every day can make all the difference in the world!
4) As a Moisturizer for Hands and Feet
Sometimes, your hands and feet can get very dry, especially during the harsh winter chill. When there is a lack of moisture in the air, it draws moisture from the nearest source. And that's typically our bodies. So, cold air sucks out your skin's moisture content, leaving you dry and dehydrated. That's why even young people can have older-looking skin during the winter season.
To take care of dry hands and feet, you don't need to have a separate product. A body butter can be so many wonderful things. Just one skincare product in your regimen can be a game-changer! It can keep these areas of your body hydrated for hours. It forms a thick moisturizing layer over your skin, treating it to essential nutrients and preventing moisture from leaving.
A body butter delivers an intense, targeted effect that makes it perfect for pampering the areas of your body prone to dryness.
Here's a "body butter how to use" pro tip to keep your hands and feet looking smooth and feeling super soft: leave a little moisture on your hands and feet and add a layer of body butter over it. Massage it in gently using broad strokes until it's absorbed.
5) To Soften the Feel of Your Cuticles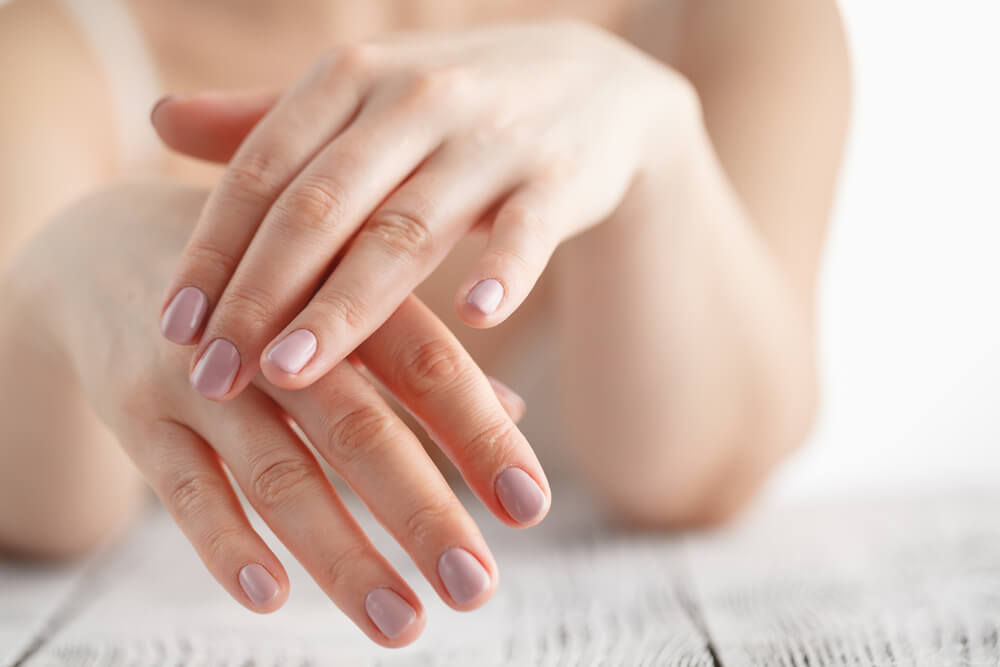 How can you get your cuticles to appear soft in the harsh winter months? Moisturizing them every day is another splendid "body butter how to use" task. Get yourself a professional manicure look right at home by incorporating body butter into your hand-care routine. Our shea butter formula can help soften the feel of your cuticles and ease discomfort.
All you need to do is gently massage your cuticles and nail beds with our body butter for a few minutes. Here's your body butter how to use guide for soft-feeling cuticles:
Soak your fingers in warm water for 5 to 10 minutes

Take them out and apply a small amount of body butter to each cuticle

Massage lightly for a few minutes

Push your skin back gently using a clean cuticle stick
Now you're all set for your at-home manicure! Remember to avoid cutting your cuticles or using harsh products with chemicals that can cause dry nail beds.
6) As an At-Home Spa Indulgence
We all need a little me-time to refresh ourselves now and then, don't we? What better way to pamper yourself at home than with rich, light-scented body butter?
Massage your body with our buttery blend and watch as your skin feels revitalized and refreshed in an instant. Body butters have a thick texture that makes them last longer on your skin, making them perfect for relaxing body massages. So, if you fancy a little spa session at home, a body butter is a great option. 
7) For Post-Shave and Exfoliation Care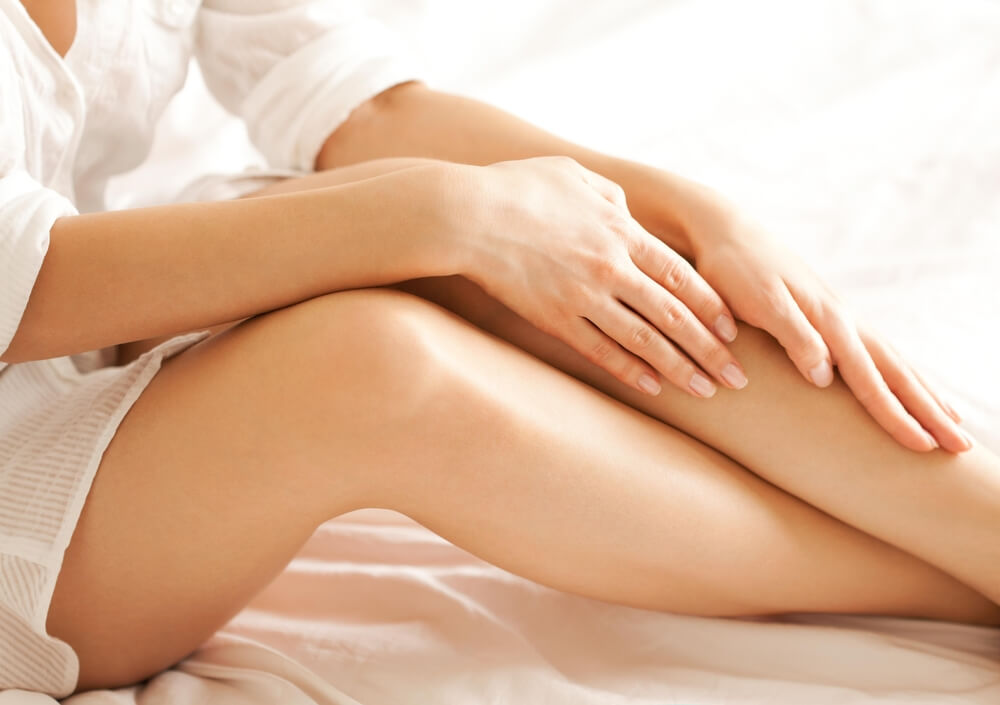 Do you have sensitive skin that typically feels aggravated after waxing, shaving, or using exfoliants? Have you tried a body butter to help you ease the feeling of irritation?
The intense moisturizing properties of a body butter can be very beneficial for dry, sensitive skin types. A body butter can help ease the feeling of discomfort associated with irritated skin.
Just make sure to apply a generous amount on the affected areas after shaving or exfoliating to enjoy skin that feels soothed and soft. Heat the butter up in your hands before applying it to do the trick!
8) To Ease the Look of Stretch Marks and Scars
A shea-infused body butter is a sensational remedy to fade the appearance of stretch marks anywhere on your body. Its properties help to even out the appearance of your skin tone, thus easing the look of pigmentation associated with newly-formed stretch marks.
Not only that, but this body butter is also associated with the decreased visibility of damaged skin, often caused by breakouts, harsh UV rays, or injury. Massage it daily on your scars and stretch marks and witness the visible change in a matter of weeks!
Enjoy All the Wonders of Body Butter with Celestolite
There's so much more to body butter than meets the eye! Celestolite's Revitalizing Body Butter formula is the perfect addition to your daily skincare routine. Use it in multiple ways to enhance the look and feel of your skin. 
Want to enjoy even more premium skincare products? Take a look at Celestolite's bestsellers here.