We always talk about skincare for the face; however, why is it that we seem to forget the rest of our body? Your neck is just as visible as your face, and can often mismatch your face if caring for this area is ignored. Having a crepey neck with unwanted wrinkles is a surefire way to give away your age without realizing it.
Fortunately, Celestolite is here for you with some top tips to help you build a total skincare routine to keep your face, and neck, looking like a star.
Time to Pick a Cleanser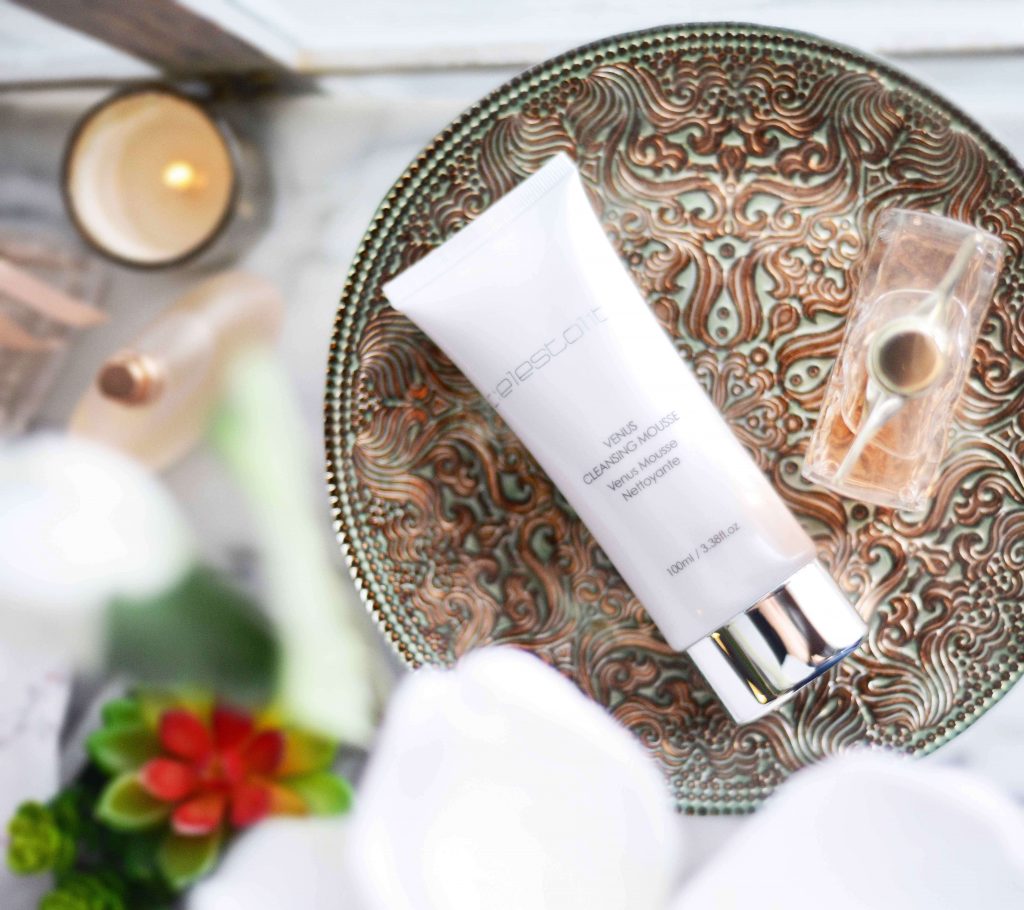 Cleansing is a foundational step in building the base of your neck skincare routine. However, the skin on the neck can be more delicate than the skin on the rest of the body. Rather than using your regular body wash when washing your neck, bring your facial cleanser down to your neck. This will give you a more gentle cleanse.
Regular body wash may contain surfactants that are too harsh for the delicate skin on your neck. So, using a cleanser that is specifically formulated for more delicate, thinner skin, like your face, is ideal when trying to reduce the appearance of a crepey neck.
The Estrella Cleanser Mousse is a rich and creamy option that will feel gentle on the delicate skin of your face and neck, while also cleansing and purifying. It's a best seller for a reason!
If the cleansing mousse does not work with your skin type, a milky cleanser and toner duo might be what you are looking for. 
The Estrella Deluxe Cleansing System is a milky cleanser and toner duo that both contain hydrating ingredients like glycerin. However, since a cleanser is not intended to be left on your face, it is the toner that is packed full of ingredients to reduce the appearance of fine lines and wrinkles on your face and neck. The toner delivers  1,2-Hexanediol to help moisturize your skin, hyaluronic acid to help lock in water to hydrate your skin, and niacinamide (vitamin B3) to help even out the appearance of skin tone. 
Gentle and complete cleansing will set a solid foundation for the rest of your skincare routine. It will also aid in the absorption of the other products in your routine that follow.
A Serum for Specific Concerns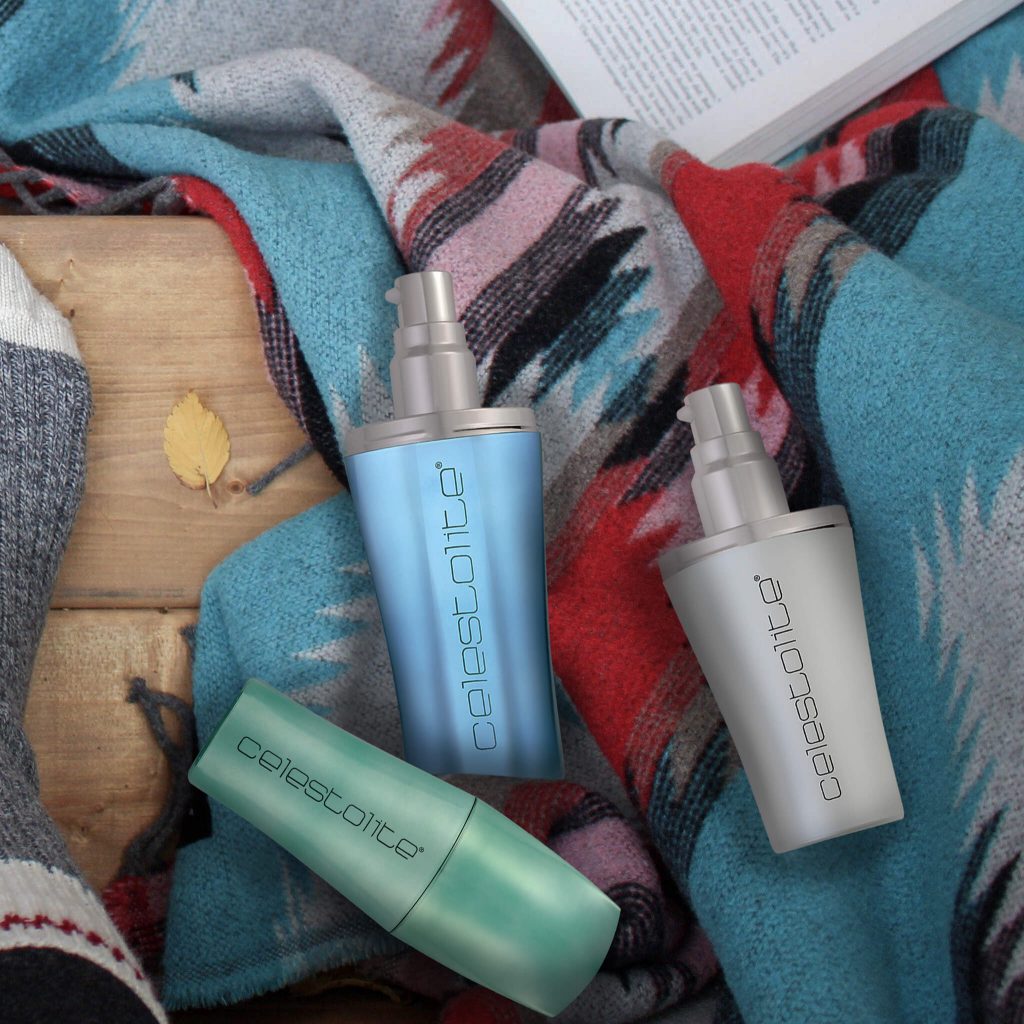 You can use the active ingredients in serums to address specific skin concerns and signs of a crepey neck. Different skin needs and types will require different serums.
For the fine lines and wrinkles that come with having a crepey neck, Vitamin C is a great ingredient that is well-known for its benefits in this area. Vitamin C in skincare is a plentiful antioxidant. It should be applied in the morning under sunscreen. 
The Estrella Renewing Vitamin C Serum is another bestseller that will not only reduce the appearance of the visible signs of aging but will also help to brighten your complexion.
Another option for a Vitamin C serum is the Cosmic Firming Serum, which features ingredients like Dimethylaminoethanol Tartate (DMAE) alongside Vitamin C, in order to reduce the appearance of lines and wrinkles. 
If you are just now starting on your neck care routine and have some major problem areas from sun damage or hyperpigmentation, the Nova Dark Spot Corrector might be the product for you. This serum contains kojic acid and natural botanicals to focus on reducing the look of dark spots and sun damage that are contributing to your crepey neck.
Sun Protection is Key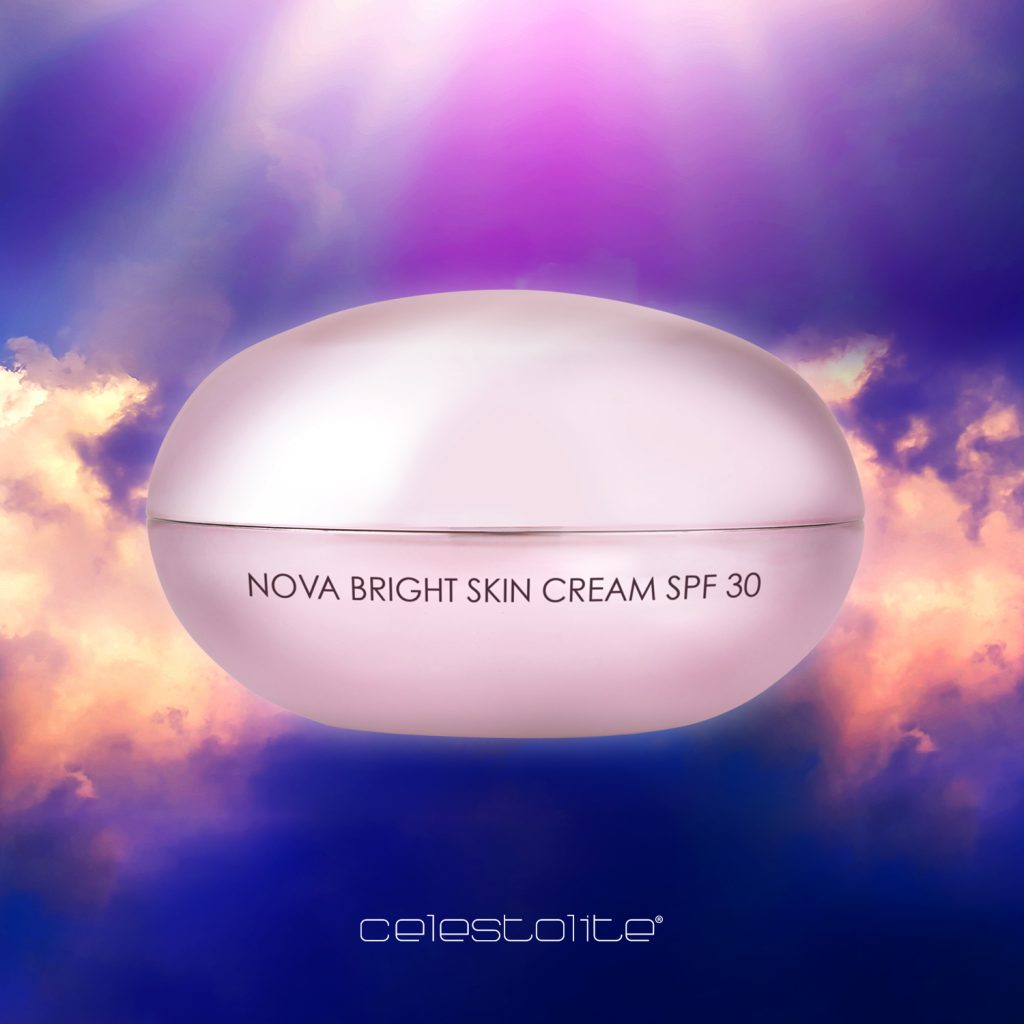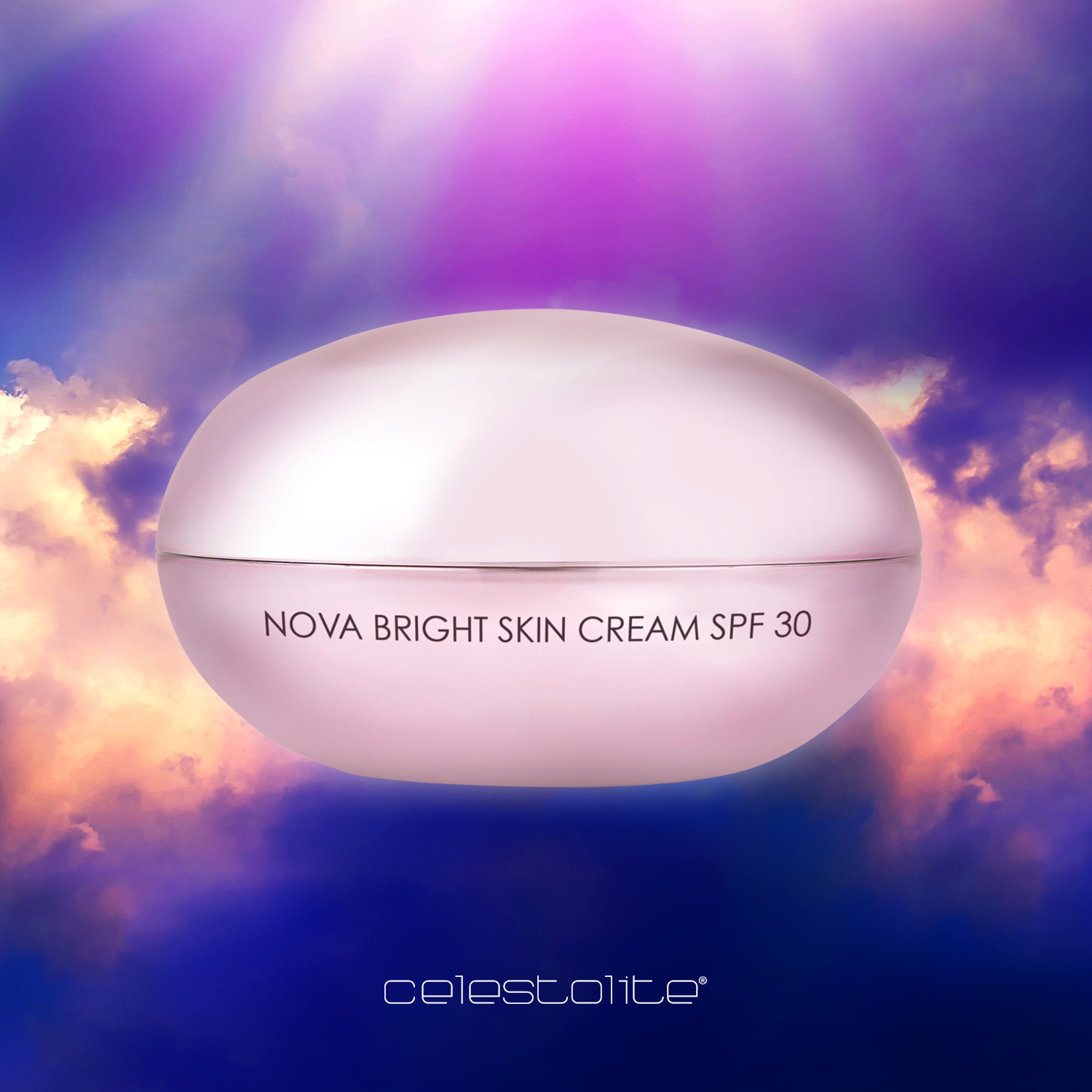 For the daytime, it's super important to protect your neck, as well as your face, from the sun. The neck is often overlooked for sunscreen application, and sun damage is one of the biggest causes of a crepey neck. UV rays specifically are responsible for the signs of photoaging that you see on your neck.
Your skin needs protection from both the UVA and the UVB rays that are emitted by the sun. So, when picking a sunscreen, it is important to look for products that have at least SPF 30 and are broad spectrum for adequate protection. Besides these two criteria, almost any sunscreen that you enjoy using will be a great addition to your routine. This is because the most important factor in preventing sun damage is wearing sunscreen consistently.
Some sunscreens also contain other active ingredients in order to boost UV protection or address other skin issues.  One example of this is the Nova Bright Skin Cream. It is a botanical-packed moisturizer with SPF 30 to protect both your face and neck from harmful UV rays. This cream also boasts Celestolite's signature ingredient, meteorite powder. It contains several minerals known to benefit the skin, such as silicon, as well as the powerhouse ingredient Retinyl Palmitate. This is a vitamin A derivative that is related to retinol and known to reduce the visible signs of aging.
Moisturizer or Night Cream? How About Both!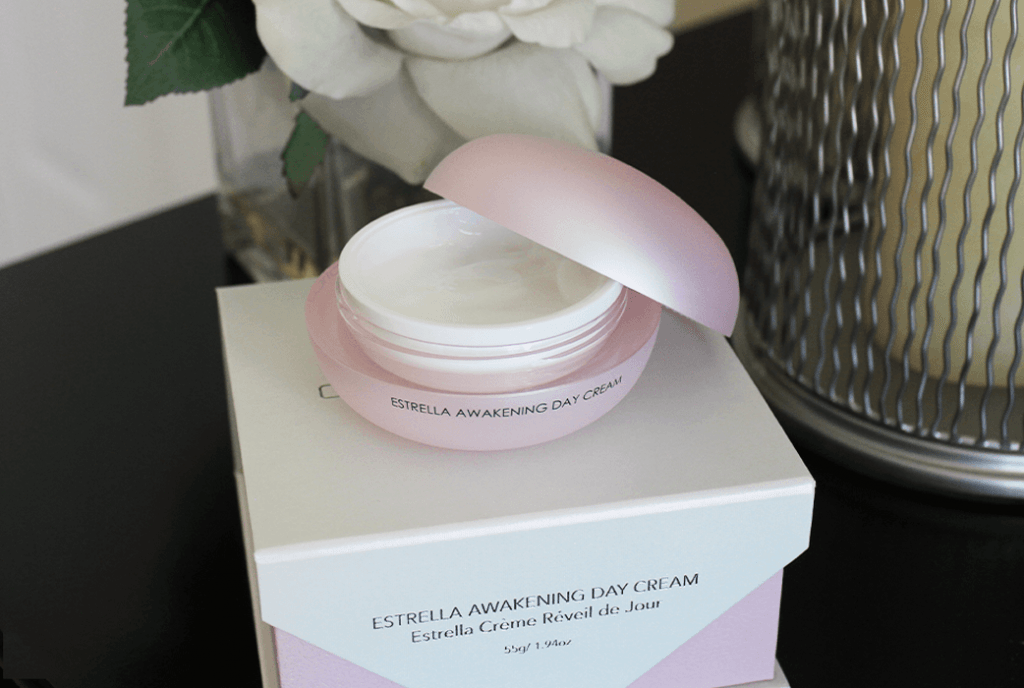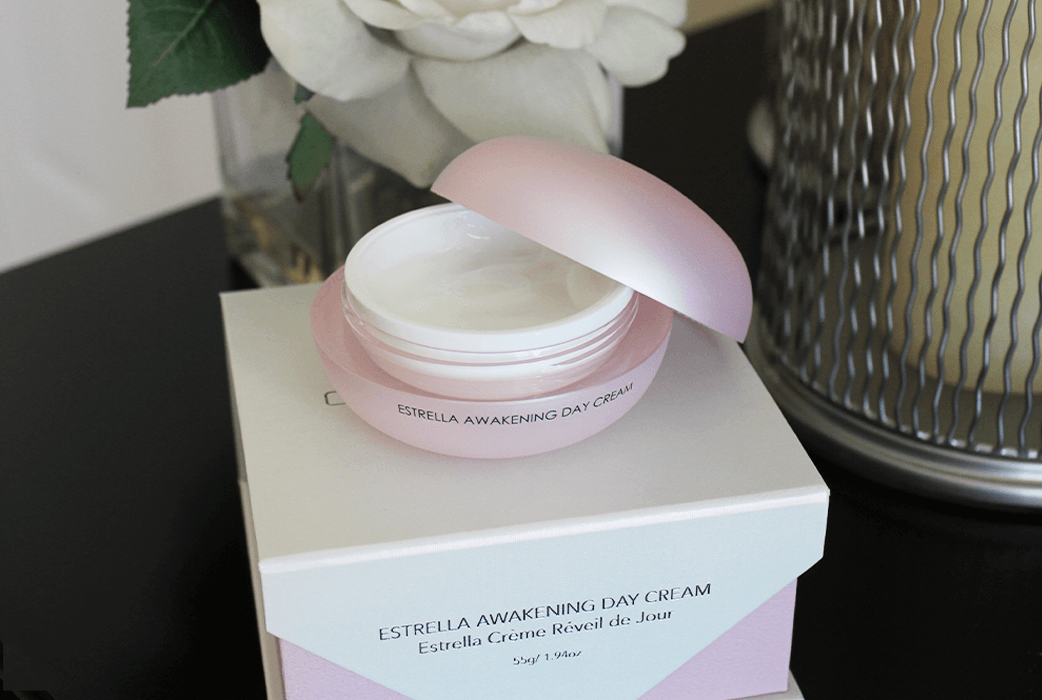 At night, or if you prefer an extra layer of care for your neck, you may want to consider a moisturizer or a night cream for your neck care routine.
The Perfect Day Cream for a Crepey Neck
The Estrella Awakening Day Cream does not contain SPF, but it does contain sodium hyaluronate, a form of hyaluronic acid, as well as oat protein, to help give the appearance of plumpness and hydration to crepey skin on the neck. Don't be fooled because this amazing cream is labeled for the day. If you love the ingredients and effects, you can definitely use it at night as well!
The Perfect Night Cream for a Crepey Neck
If you would rather stick to the intended use, this day cream has a companion product formulated for nighttime. The Estrella Night Cream is formulated with Celestolite's signature meteorite powder, as well as both shea butter and botanical extracts. This enables the cream to feel thicker and more moisturizing for your skin as you sleep. Like the day cream, you can use this night cream at any time. However, the more moisturizing ingredients lend themselves best to nighttime use to best reduce the appearance of fine lines and wrinkles.
One ingredient that you should include at night to improve the appearance of a crepey neck is Vitamin A. As discussed previously, vitamin A derivatives are called retinoids. They are a well-researched class of ingredients that are well-known for their benefits of reducing the visibility of aging. 
The Jade Spectra Bead Cream contains Vitamin A in the form of Retinyl Palmitate. It'll give you fresher and younger-looking skin over time. This product also contains Vitamin E (Tocopheryl Acetate), which is an antioxidant that moisturizes your skin to look plump and firm when you wake up in the morning. Vitamin E also has the benefit of acting as an occlusive, helping your skin hold on to water to look more moisturized and youthful.
Masking Up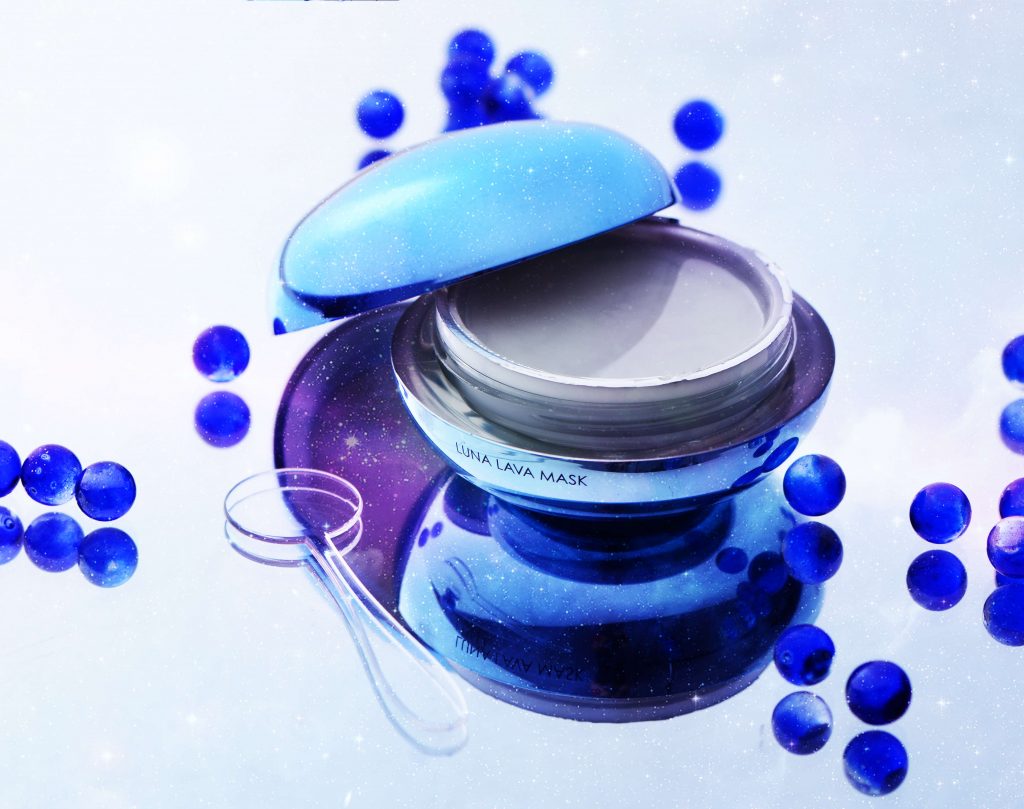 A very beneficial and very luxurious way to add to your neck care routine is to incorporate a mask at least once a week. There are many different types of masks that you can incorporate into your routine. Clay masks are beneficial for absorbing oil. There are also cream masks or sleeping masks that can be more hydrating for the skin. There are even masks that are formulated for specific parts of the body.
For a crepey neck, choose a mask that is formulated with hydrating and moisturizing ingredients. These give the skin the appearance of plumpness and hydration.
Celestolite's Cosmic Firming Mask is a fantastic option for both tighter and more hydrated-looking skin.  It contains ingredients like collagen, which, when applied topically to the skin, creates a moisturizing and occlusive effect. It locks in water to obtain that hydrated look for your neck and face.
This is another product by Celestolite that contains Vitamin A in the form of Retinyl Palmitate. It'll boost the overall firm appearance of your skin over periods of use. Used once a week, a mask like this will accentuate the effects of some of the other products by Celestolite discussed above. It'll not only be delivering active ingredients to the skin on your neck, but will also give you a luxurious moment of self-care.
Clay-based masks, like the Luna Lava Mask, can be great for your face by absorbing oil and delivering rich botanicals. However, with crepey skin, you should be careful of these products when used on your neck. 
Use of Body Products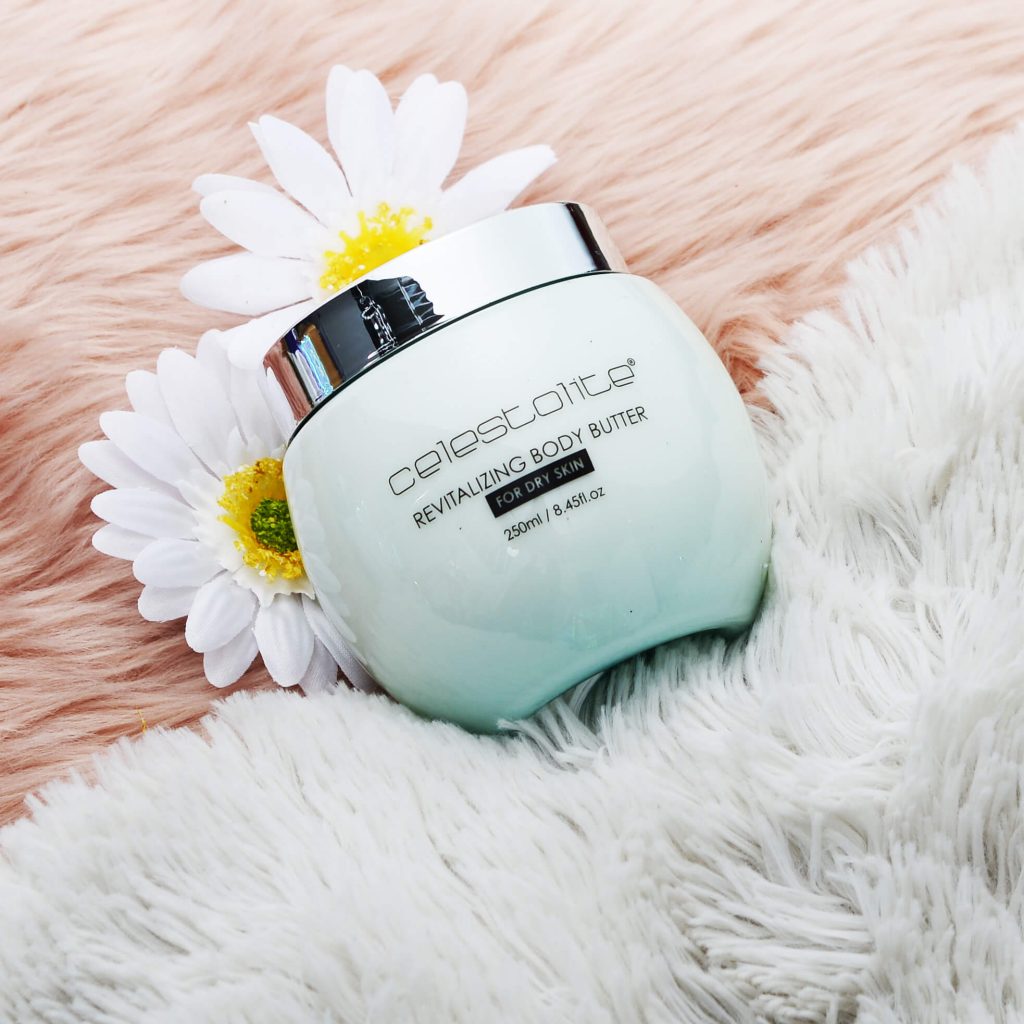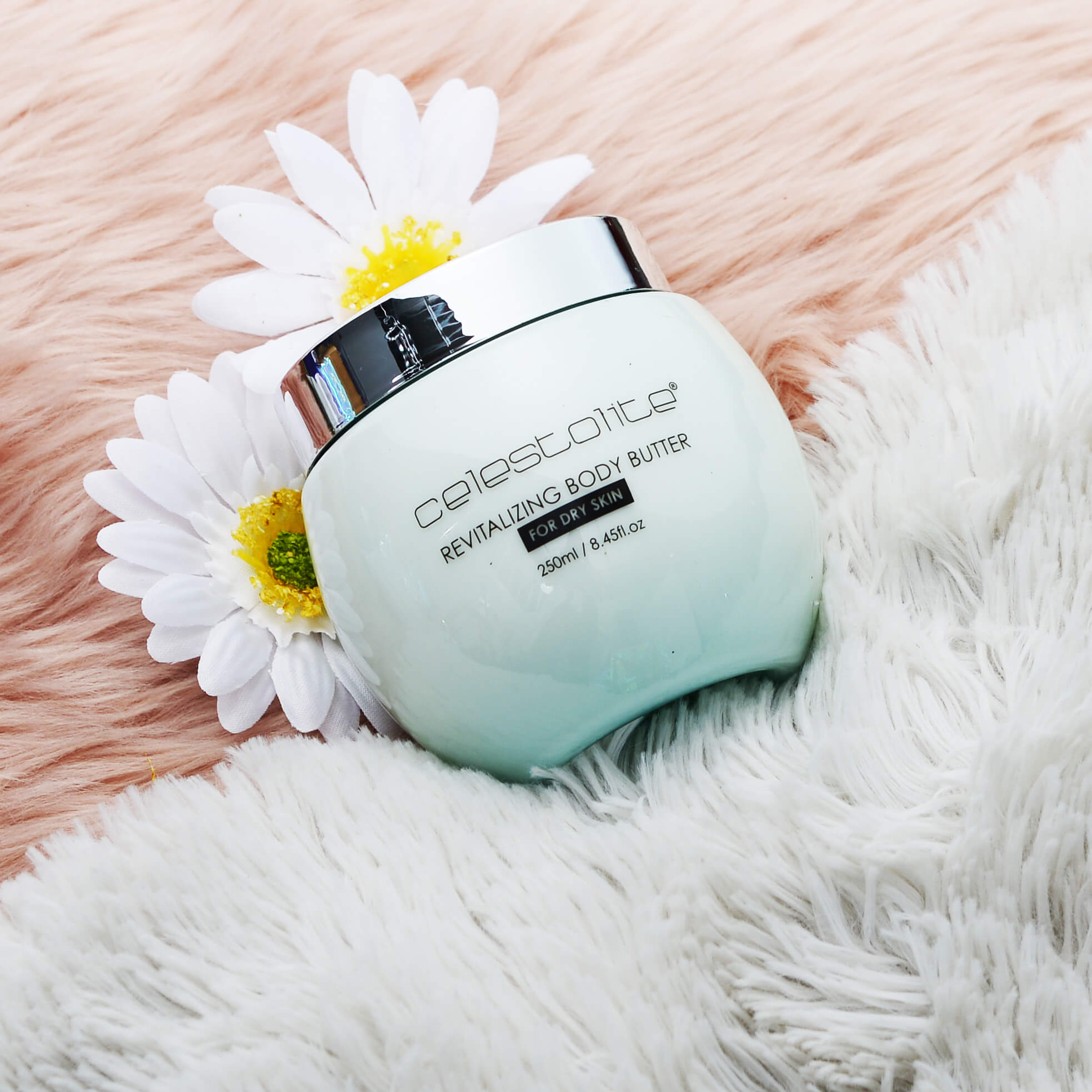 We have previously covered a skincare routine that treats the neck as an extension of your face. However, what about products formulated for the body?
This seems to be the most common approach when it comes to caring for your neck. And there is nothing wrong with that! There are many amazing products formulated for use on the body and neck. However, sometimes these formulations could be irritating to the face and neck if you have very sensitive skin.
That said, a body butter may be the best option for you. The Revitalizing Body Butter is formulated with shea butter to make your skin feel moisturized and radiant. Another ingredient that is in this product is glycerin. It's a common superstar ingredient that acts as a humectant to diminish the look of crepey skin. Though crepey skin is most common around the neck and face, skin damage can occur in all places of the body. This product is excellent for use on the entire body as part of a holistic skin care routine, not just your neck.
Saying Goodbye to Your Crepey Neck
Treating your neck as a continuation of your face is the best way to build a skin care routine focused on reducing the appearance of a crepey neck. When choosing products, emphasize ingredients that are hydrating and moisturizing. These will keep your skin looking plump and bright. Finally, adding a sunscreen to protect your skin from harmful UV rays will ensure that no further damage is caused to your face and neck. This way, you'll be able to really enjoy the results of the routine you built!
To treat your neck to more exquisite skincare formulas, check out Celestolite's online store here.