Having crepey neck skin is quite high up on the list of skin-related nightmares associated with aging.
Along with fine lines and wrinkles, sagging and crepey skin is something that is undoubtedly intertwined with older skin. It makes your complexion lose its youthful appearance and glow.
There's so much to learn about crepey neck skin. However, the problem is, its causes and treatments are not discussed as broadly as other aging concerns like the appearance of wrinkles.
But that's what we're here to help with.
Stick with us here at Celestolite as we walk you through the seven things you've never been told about crepey skin.
What Exactly is Crepey Neck Skin?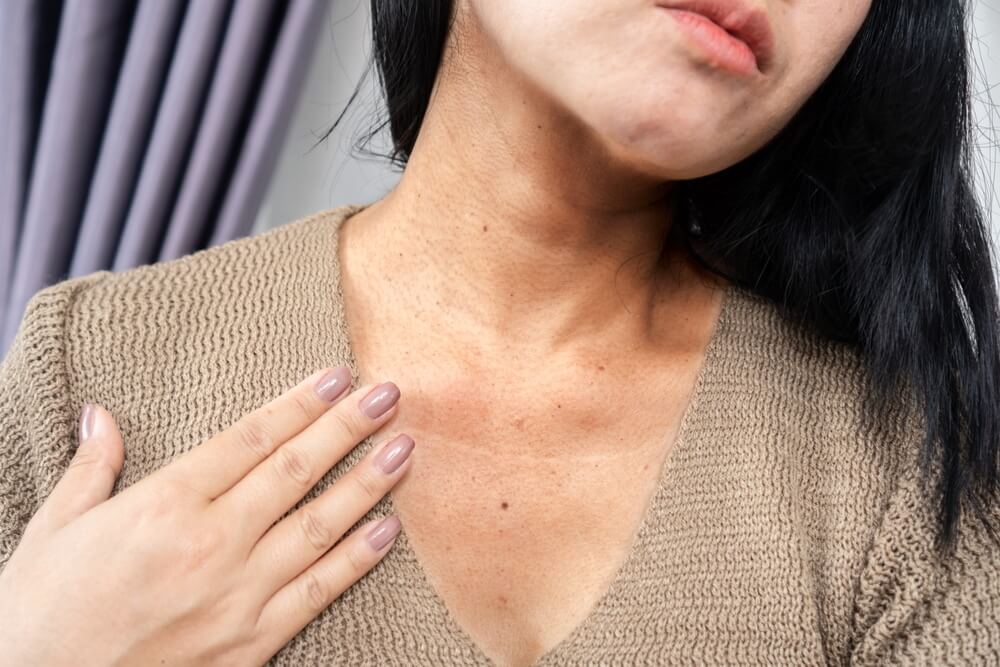 Before anything else, let's first cover what we refer to when we say crepey neck skin.
The best way to describe this phenomenon is to talk about crepe paper. Do you remember that thin, wrinkly, and stretchy paper used in a lot of art classes from your childhood? That's commonly known as crepe paper.
Now, visualize it clearly in your head. It's exactly based on the appearance and qualities of crepe paper that crepey skin was named specifically after. Crepey skin refers to finely wrinkled skin that might feel saggy or loose. It's commonly seen in people of older age.
When this phenomenon is particularly apparent in the neck area, it becomes what is known as crepey neck skin.
Of course, this unusual and unique appearance, which is starkly distinct from the typical look of the skin on the neck area and the décolletage, can be a strong source of insecurity about one's appearance.
The good news is, there are multiple ways to prevent and improve the appearance of crepey neck skin. In this short article, we'll be discussing common causes of crepey neck skin to avoid, and also products and treatments to lessen their visible signs.
7 Things No One Tells You about Crepey Neck Skin
There are two major things to cover when talking about crepey skin. First, it's important to understand how crepey skin occurs. This way, it's easier to obviate potential causes that may lead to its development.
Second, you should also watch out for possible methods to use to minimize their appearance, and thus improve the look of aging skin on your neck area and décolletage.
Here's everything you need to know about crepey neck skin:
Crepey Skin Naturally Accompanies Aging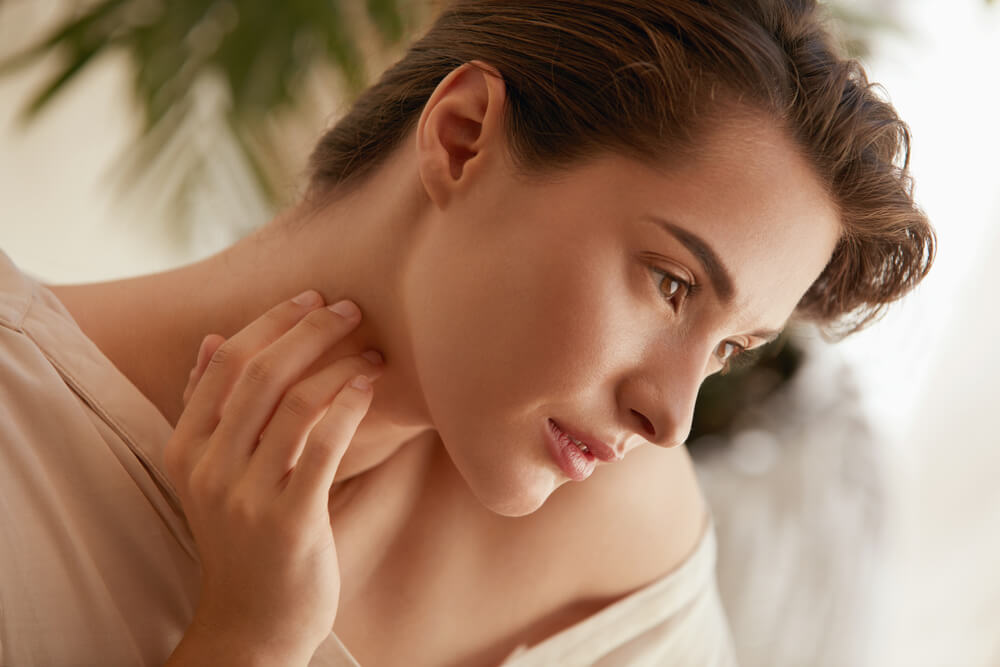 As we age, our body continuously decreases the production of vital components like collagen and elastin, which are responsible for keeping the skin looking supple and elastic. At the same time, the skin also becomes more vulnerable to skin-damaging factors from the environment, like pollution.
The passing years are also riddled with numerous fluctuations in weight. If drastic enough, the skin may be unable to adjust to the weight changes. This causes some areas of the skin to become looser.
Together, these make the skin prone to losing firmness. This ultimately leads to the sagging look that is associated with crepey skin.
The Main Culprit Behind Crepey Skin? Excessive UV Exposure
At this point, you're probably aware already that the number one detriment to youthful-looking skin is constant exposure to harmful rays of the sun. The sun's ultraviolet rays can damage the skin from within. This makes it look duller, less healthy, and, worst of all, prone to signs of aging.
Your skin on the neck area isn't an exception.
When constantly exposed to the sun's damaging UV rays, especially without adequate broad-spectrum protection, the skin on the neck may prematurely lose collagen and elastin. This means a diminished ability for your skin to return to its shape once stretched. This can make it look saggy, wrinkly, and thin.
Crepey Neck Skin Can Also be a Consequence of Skin Dryness
Skin dryness and dehydration are also critical contributors to crepey skin.
The lack of moisture makes the skin appear less supple, and thus prone to looking wrinkly. This means that having dry skin can certainly make the skin appear even older than it is!
Regularly Moisturizing Your Skin Can Help Combat the Look of Crepey Skin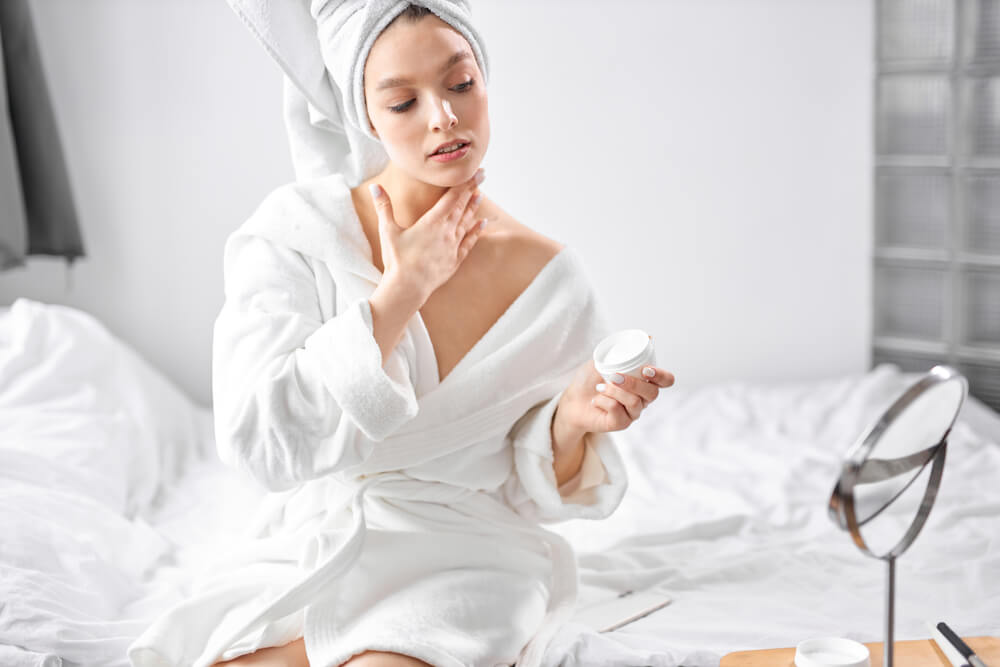 The easiest way to diminish the look of crepey neck skin is to keep the neck adequately moisturized and hydrated. This makes the skin appear fuller and plumper, thus improving the look of wrinkling and sagging skin. In addition, it can also prevent the skin from looking duller!
It doesn't take much to do this, too.
Most of us forget to bring down our products to the neck when we're doing skincare, so moisturizing this sensitive area can be as simple as bringing down your skincare products all the way to your neck. Of course, there is also a wide array of products you can use to enhance the look of crepey neck skin. We'll delve deeper into these in a moment.
Antioxidants Work Wonders Against Visibly Crepey Neck Skin, too!
Some skincare products are formulated to defend against factors that speed up the visible signs of aging, such as pollution and constant damage to the sun. These products contain potent antioxidants, like Vitamin A and Vitamin C. These have been proven to reduce the look of dullness and wrinkles.
SPF is Your Best Friend!
What better way is there to protect against crepey skin on the neck, if not to address its number one cause?
UV exposure is the leading cause of aging skin. It results in a variety of skin concerns apart from crepey neck skin, such as wrinkles, fine lines, and even skin cancer.
This is why having adequate protection against harmful UV rays is vital.
This means using a trusted sunscreen with at least SPF30, and with broad-spectrum or PA++++ protection. These two things defend you from UVA and UVB rays. They ensure your skin is completely shielded from potential damage!
So, next time you slather in your sunscreen, make sure to leave some for your neck area, too!
Have Extra Money? Dermatological Treatments are Your Last Bet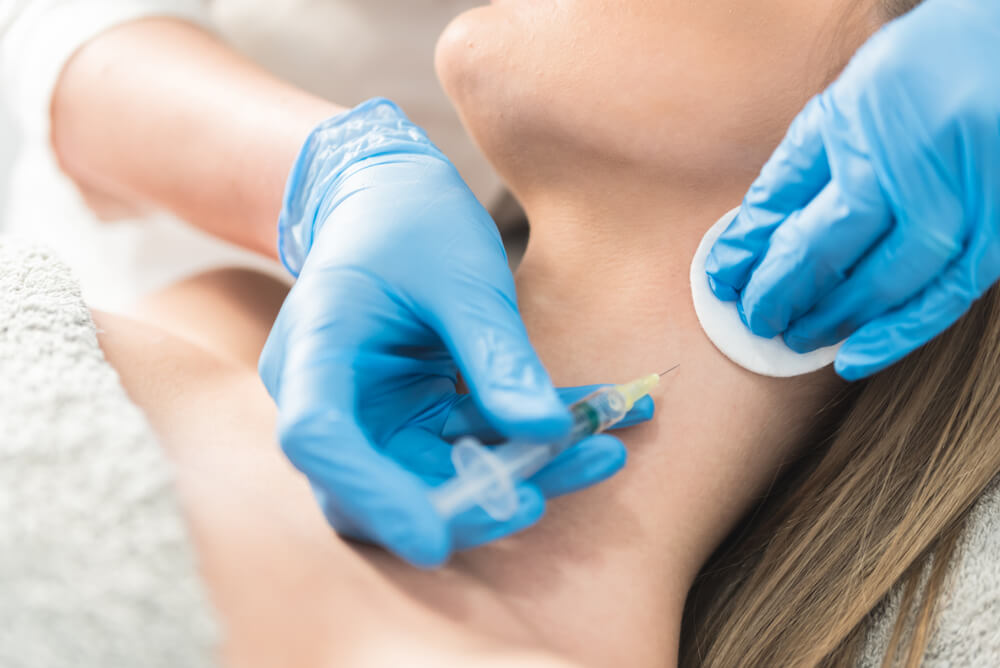 If you have cash to spare at a trusted dermatologist, you may also try inquiring about their skincare services. Common treatments include fractional lasers to stimulate collagen production, and filler shots to make the skin appear fuller, and therefore, less saggy and wrinkly.
The Celestolite Secret for Improving the Appearance of Crepey Neck Skin
Here at Celestolite, we are committed to delivering skincare that brings out the star in you. Specifically, we harness the goodness of our secret ingredient, meteorite powder, to awaken your inner radiance and retain your youthful glow.
Meteorite powder is rich in skin-loving minerals. These can defend against the visible signs of aging, from fine lines and wrinkles to loose and sagging skin.
And this is precisely why our products can be your ticket towards saying goodbye to wrinkly-looking skin on your neck area!
Take a look at our tried and tested routine against crepey neck skin:
Use a Gentle Cleanser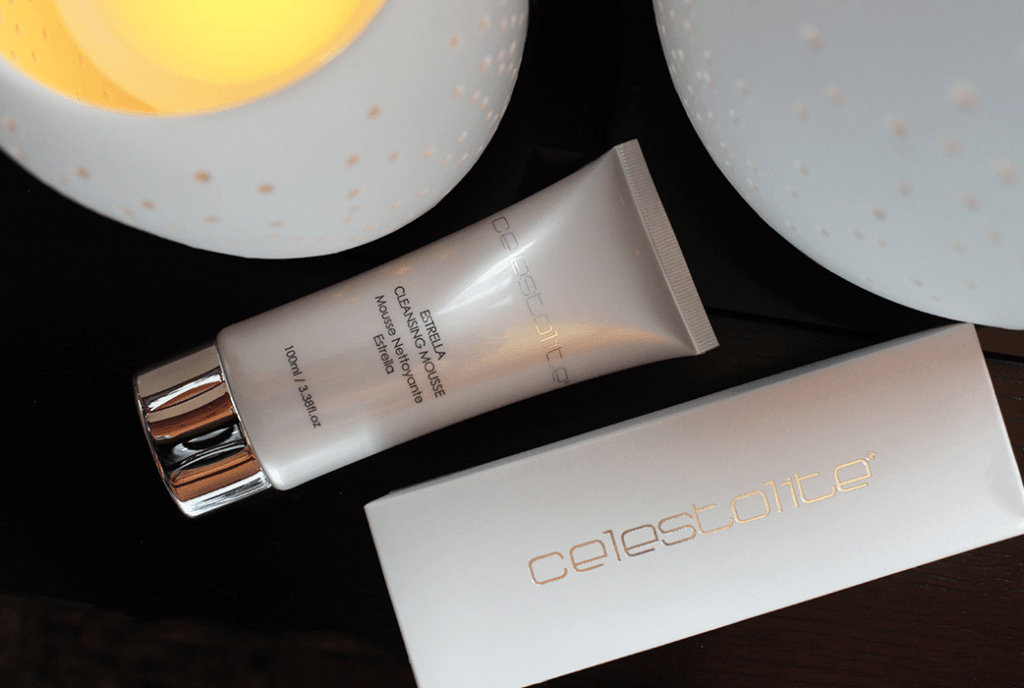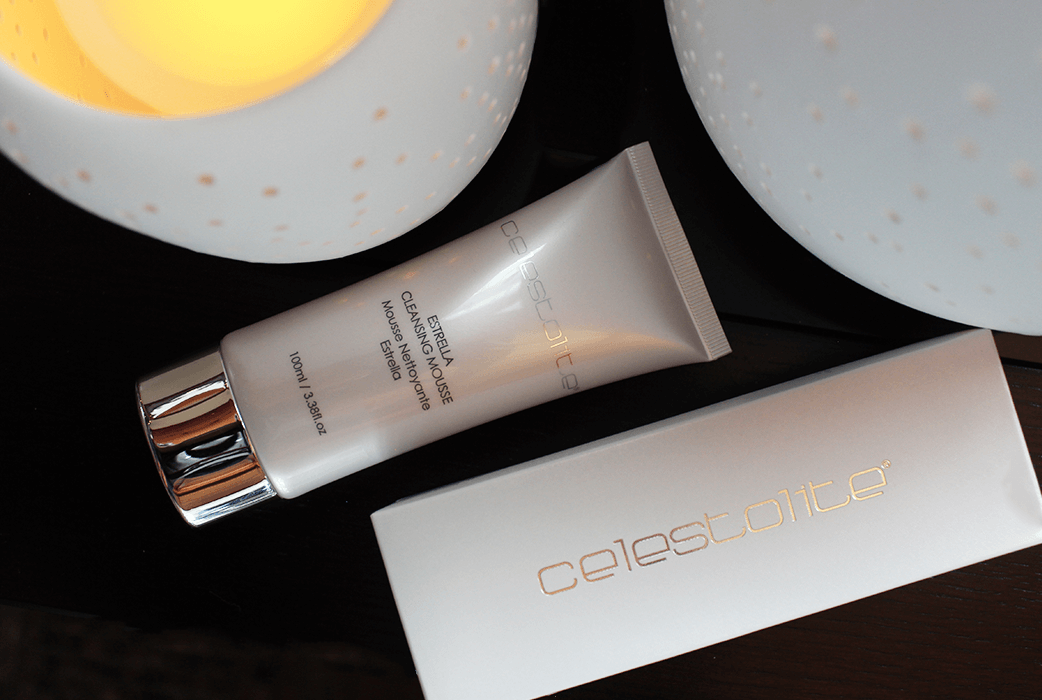 Cleansing is an essential first step in any skincare regimen, as it helps remove the gunk and dirt from the day's activities. Because the neck is equally exposed to the outside environment every day, it's important to cleanse it as thoroughly as you would your face. This is especially true if it's your habit to put foundation or sunscreen on the delicate skin of your neck.
We highly recommend the Estrella Cleansing Mousse for a gentle, yet wonderfully thorough cleanse. Infused with meteorite powder, this cleanser contains hydrating minerals that can soothe the feeling of the skin on the face and neck.
All you need to do is to massage a small amount onto wet skin, until a lather is achieved. Rinse properly before continuing with the next steps in your skincare routine.
Treat Your Skin With a Luxurious Mask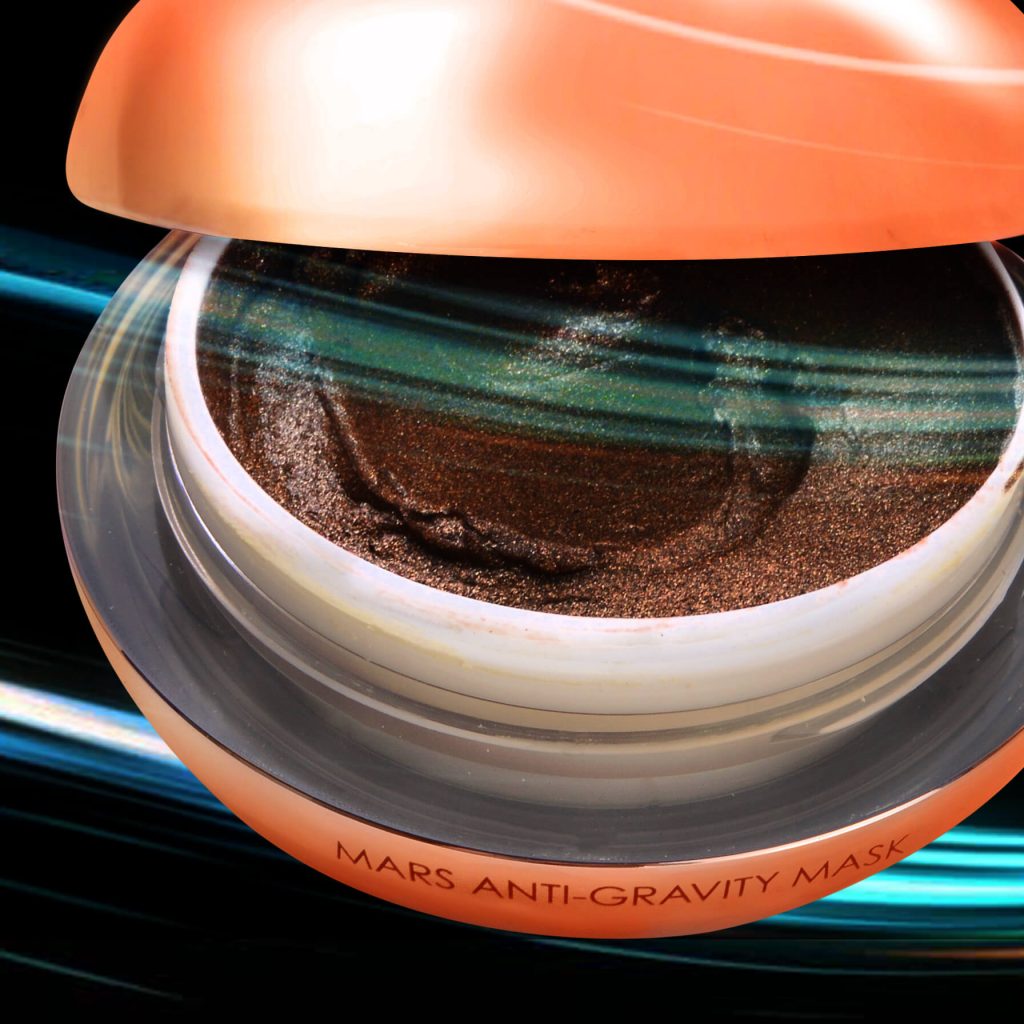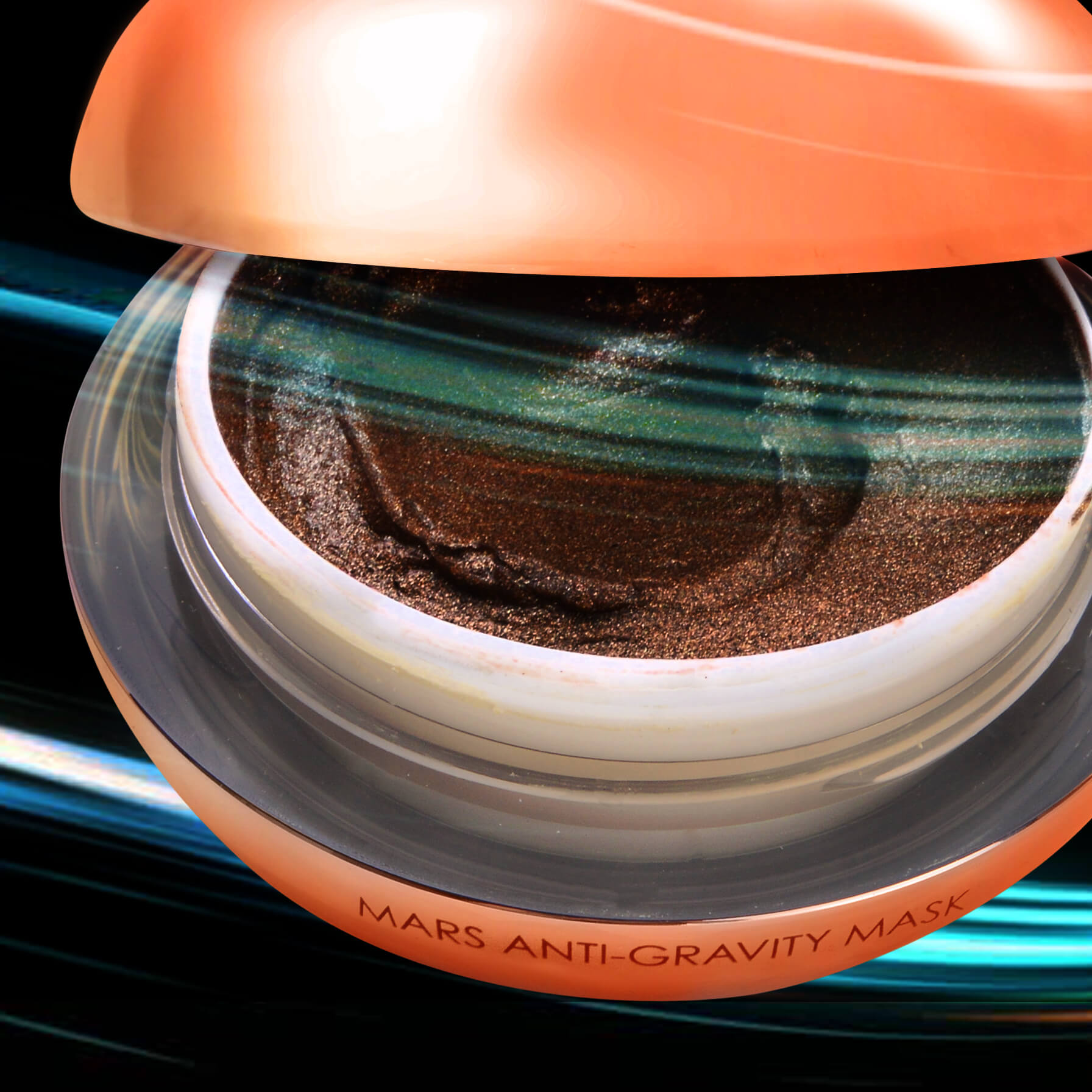 The delicate skin on your neck deserves all the love it can get. So, at the end of a tiring week, one of the best things to do is to relax and de-stress with the most luxurious skincare products.
This is where our favorite masks fit in.
A potent blend of skin-loving ingredients, masks are the perfect way to pamper your skin with extra hydration.
For instance, we have our Cosmic Firming Mask, which was engineered to promote the feeling of smoother and tighter-looking skin. This is thanks to the combination of retinyl palmitate (Vitamin A), collagen, and Dimethylaminoethanol Tartate (DMAE), which are all essential in fighting the visible signs of aging.
If you want something extra to brighten the appearance of your skin, you can also check out the Mars Anti-Gravity Mask. It features special organic and botanical ingredients for a more youthful-looking complexion.
Simply apply the mask of your choice to your neck area, and leave it on for around 10-15 minutes. Afterward, rinse it off with water, and follow with the rest of your routine.
Invest in an Effective Serum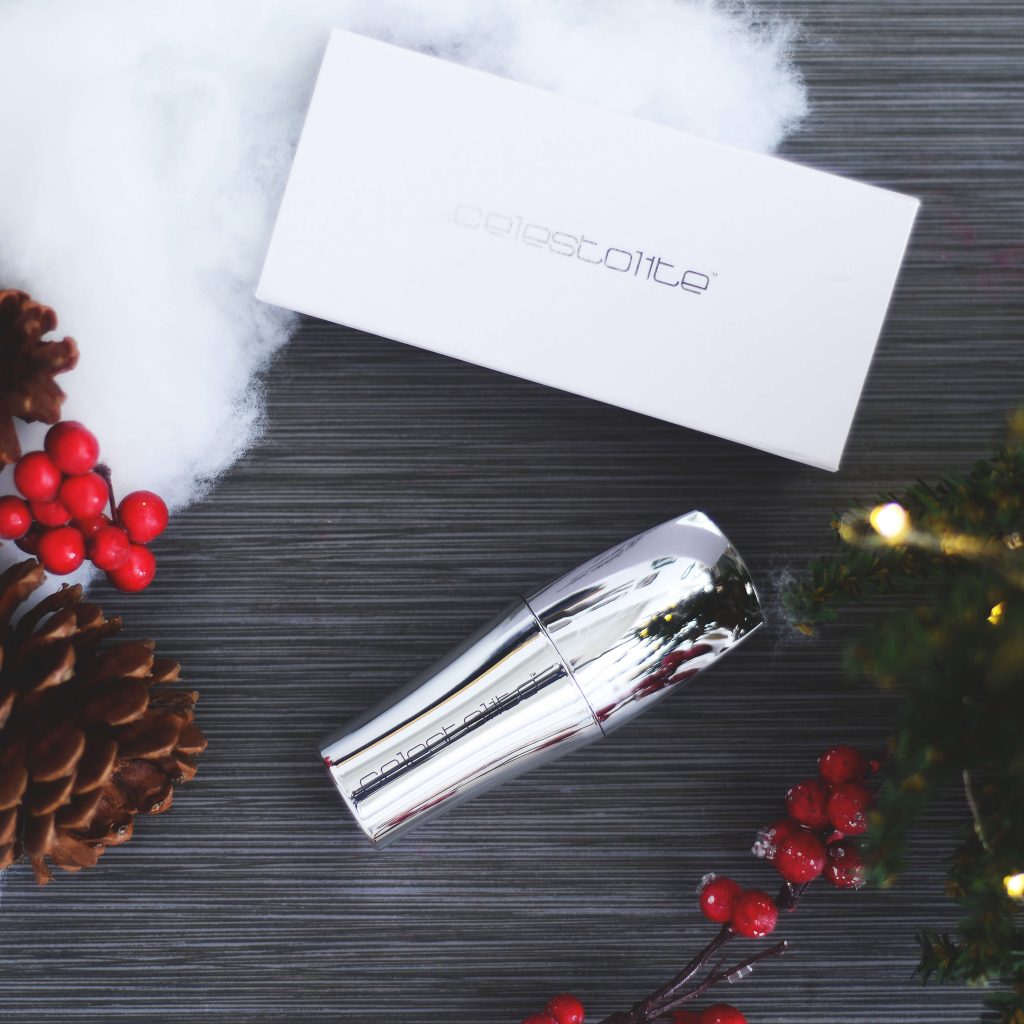 Once you're done cleansing (or applying your mask weekly), it's time to move on to targeting problem areas. In the case of crepey neck skin, this means using specialized products to lessen the appearance of wrinkly and loose skin on the neck.
Our pick? None other than the Cosmic Firming Serum.
Made with a rich blend of amazing antioxidants, such as ascorbic acid (Vitamin C) and DMAE, coupled with the strength of meteorite powder, this serum is a force to be reckoned with.
This product will rejuvenate the look of your skin, and keep it feeling youthful. This will definitely keep the appearance of crepey skin at bay!
To use, simply dispense a small amount and apply it all over your face and neck area after cleansing.
Moisturize, Moisturize, Moisturize!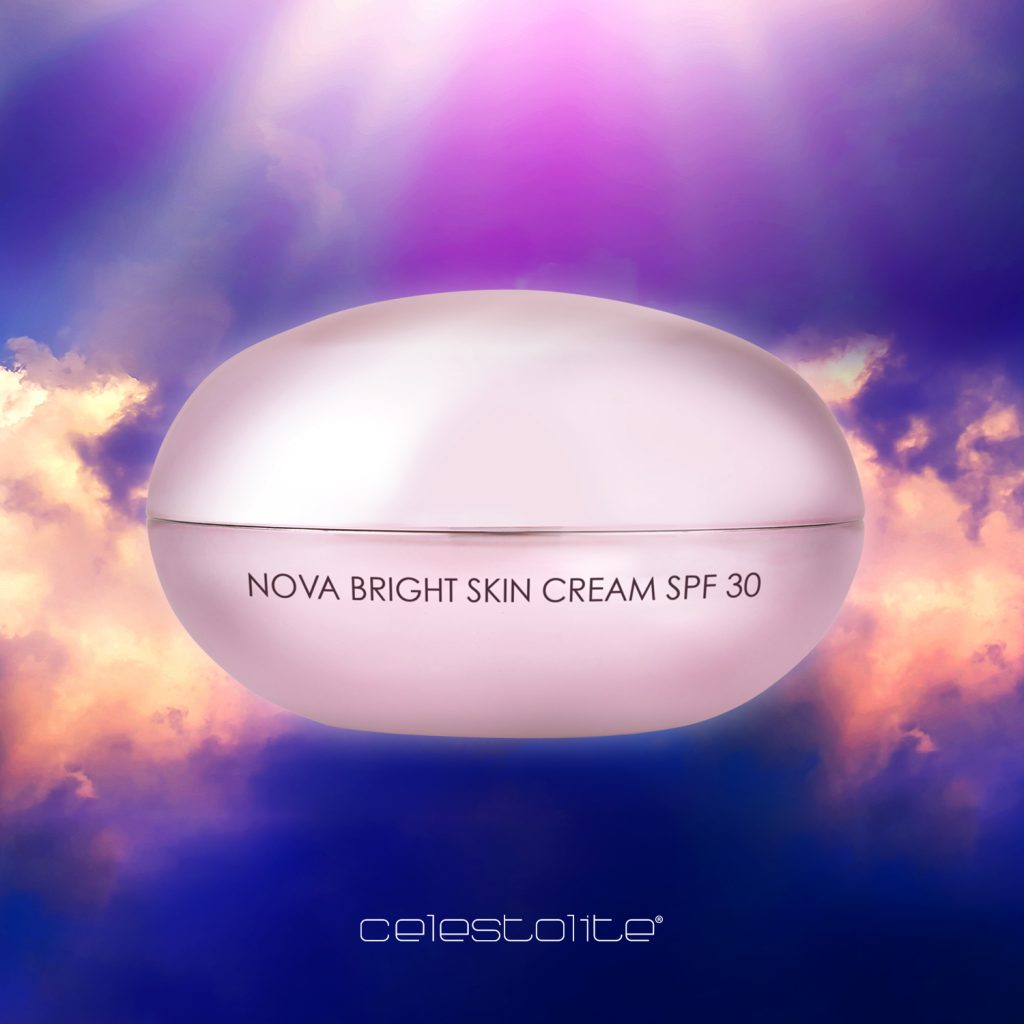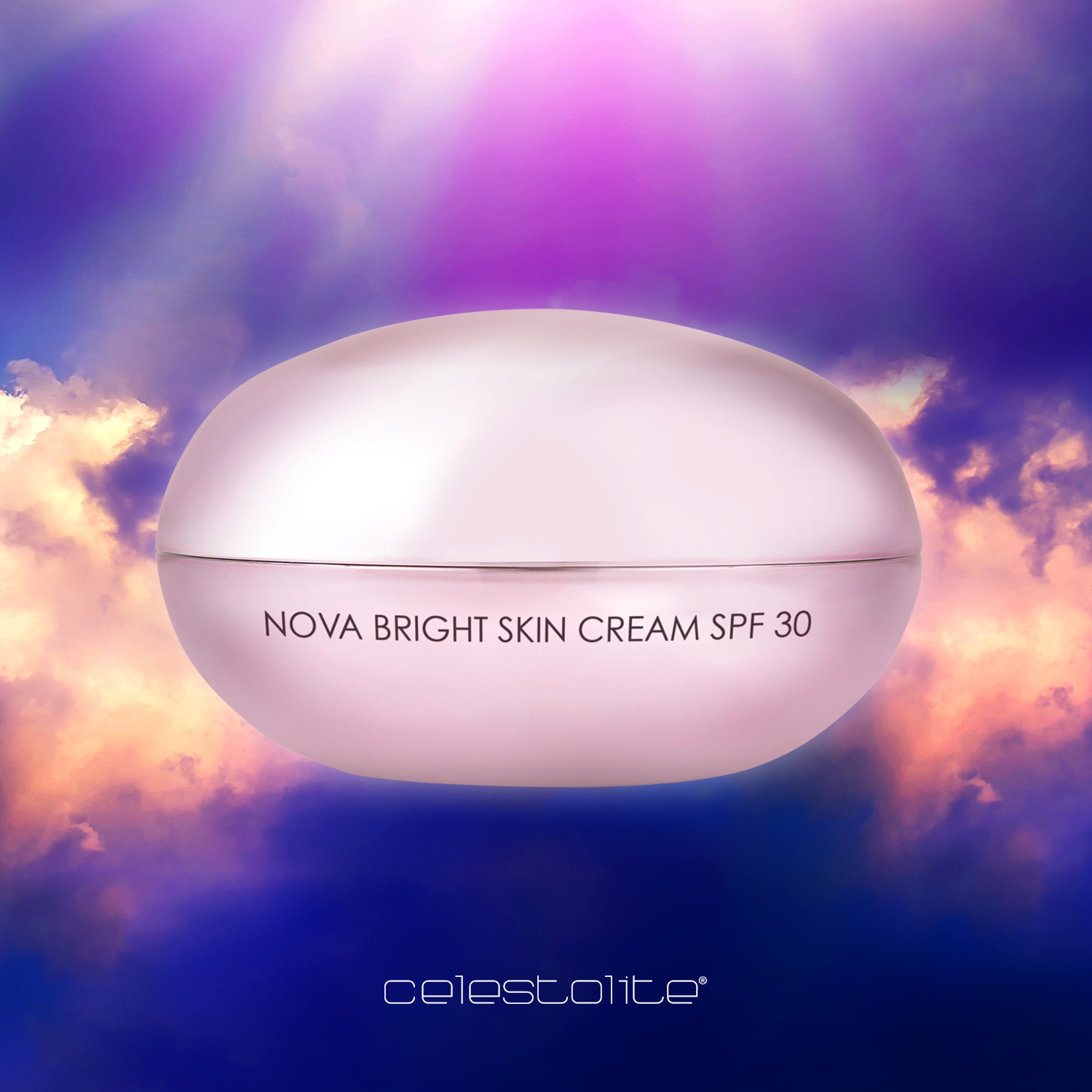 We did say that hydration and moisture go a long way in improving the look of crepey skin on the neck… and we weren't kidding!
Healthy-looking skin can drastically improve the appearance of crepey skin. But, imagine if that same moisturizer is peppered with various ingredients that fight against the visible signs of aging too. Together, these make for an unstoppable product that can definitely make the skin on the neck appear firmer and plumper, and thus less associated with crepey skin.
In fact, we love our moisturizers so much here at Celestolite that we're giving you two key recommendations.
First up, we have the Nova Bright Skin Cream, which doesn't only make the skin appear more radiant, but also contains SPF30 to ensure your skin is shielded against the sun's harmful rays. This is the perfect lightweight day moisturizer. It gives you a good balance of hydration and protection as you take on the world every day.
For your PM routine, why not check out the Estrella Night Cream? This rich, hydrating moisturizer contains a mix of shea butter and botanical extracts to give you the luxurious pampering your skin needs after a long day. It also features skin-loving minerals to minimize the look of crepey skin.
Applying these products is pretty straightforward too. Just slather a dollop of the cream onto your face during your AM or PM routine. Then, massage in a circular motion until fully absorbed.
Final Words
Crepey neck skin may seem like an impossible situation to get out of, but there are actually a lot of ways to prevent it and reduce its look!
It's all about learning as much as you can about how to best combat the major factors contributing to their formation and aggravation. On that note, we hope that this article has taught you many things you never knew about crepey skin on your neck, and how meteorite-infused skincare could be your answer to skin that looks smoother and firmer.
Click here to browse more of Celestolite's meteorite-infused skincare products.