Exfoliation has come a long way since the time of ancient Egyptian royals, who would use sea salt to cleanse and rejuvenate the appearance of their skin. Although mechanical exfoliants, like face and body scrubs, are still very popular, newer modes of removing dead cells have emerged. 
A facial peel is a low-pH chemical exfoliant that helps remove dirt and dead cells from your skin without any need for abrasive techniques. How do they work and what benefits do they have for your skin? Celestolite is here with the perfect guide to help you out!
 We use a host of revolutionary, well-researched ingredients to pamper your skin and enhance its look. And our Estrella Facial Peel is no exception! When you're looking for an effective at-home facial peel, it's all you'll need!
What Exactly is Facial Peeling?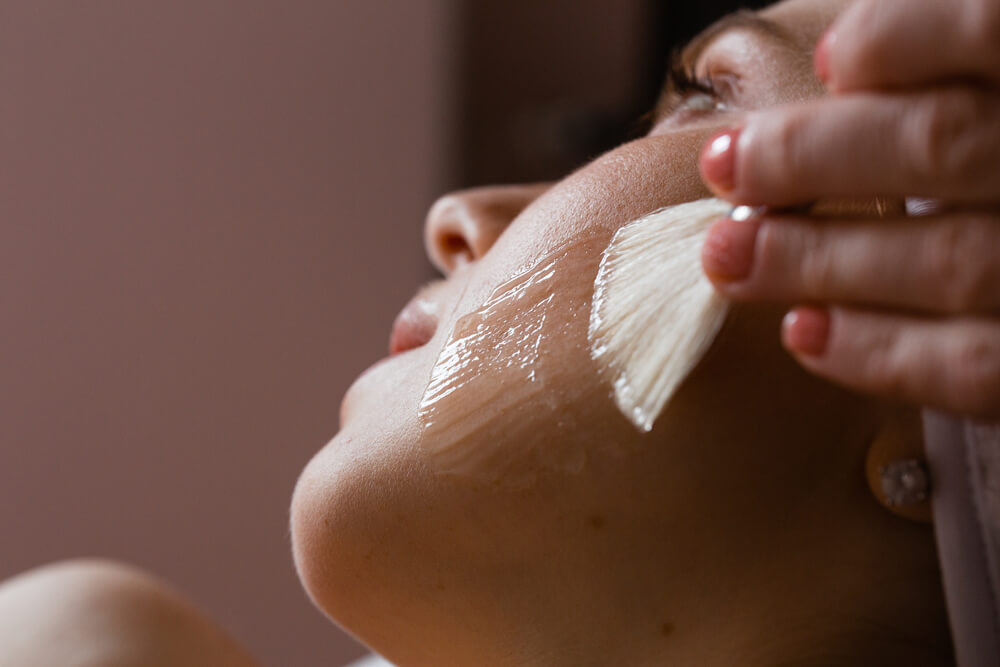 A facial peel has a certain "chemical" vibe to it that often makes many people feel iffy. However, these peels are certainly nothing to fear. They're designed to be much gentler yet more effective than traditional physical exfoliants. They use enzymes and acids to loosen the dead cells, making them easier to remove.
It's important to note that while facial peels are nothing to fear, they're still powerful. So, knowing how to use them properly is key!
How Do Facial Peeling Products Work?
A facial peel often incorporates Hydroxy Acids — Alpha, Beta, and Poly — that each differs in efficacy. The molecules of AHAs are the smallest in size and thus the most powerful, while PHAs have the largest ones and thus are not able to penetrate your skin's surface layer.
Two primary things to note about facial peels are their pH value and acid concentration. Our skin's normal pH is around 4.7 to 5.7 — mostly acidic. This acidic nature of our skin serves to protect against harmful bacteria and keep the moisture inside. A facial peel works by temporarily reducing your skin's pH level further, thus increasing your skin's acidity. Remember; the higher the concentration of acid and the lower the pH, the stronger the peel.
This way, the peel immediately goes to work by gently removing dead skin cells from the top layer of your face that make your skin appear dull, dry, and darker. The peel will dissolve that layer of dead skin and debris, revealing a new and fresh layer of skin underneath.
Types of Facial Peels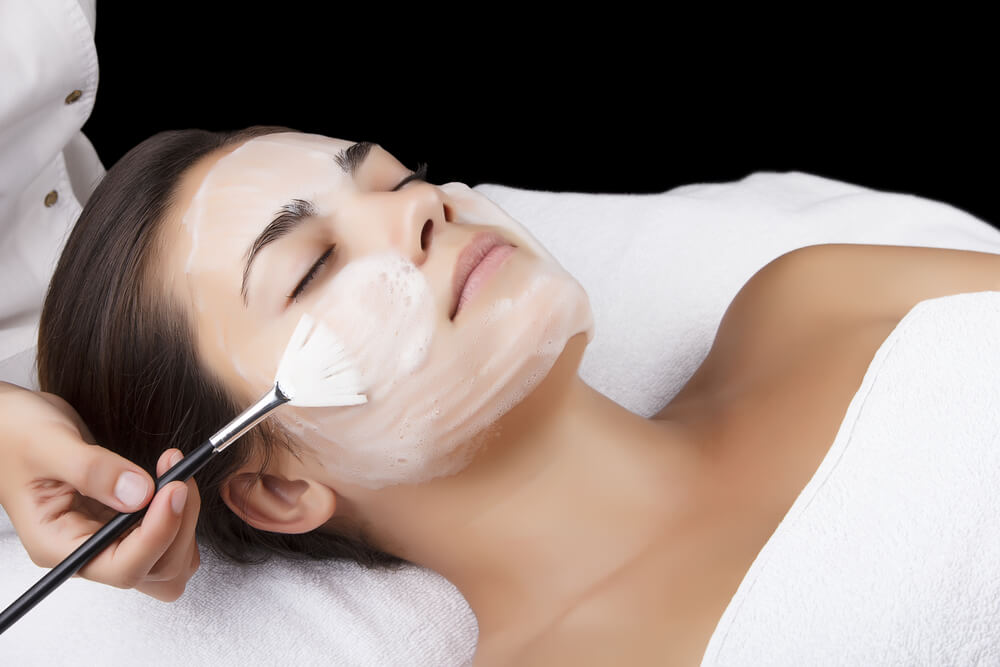 There are three types of facial peels, each with its own pros and cons:
1. Superficial
A superficial peel is a low-strength formula that involves little to no downtime. They mostly consist of PHAs or very low-strength AHAs and BHAs and thus don't penetrate your skin deeper than just underneath the epidermis.
They're designed to be gentle on your face and eliminate minor skin problems. This includes the feeling of texture roughness and visible pigmentation.
2. Medium
A medium peel is designed to work more effectively than superficial peels. These have a higher concentration of acids and a lower pH.
Among AHAs, a low concentration of glycolic acid is most widely incorporated in these peels. Because of its small molecular size, it's able to penetrate deeply into the upper part of your skin's middle layer; the papillary dermis. Medium-strength peels work to reduce the look of damaged skin, acne scars, wrinkles, and discoloration.
3. Deep
Deep peels can penetrate the lower part of the middle layer of your skin, the reticular dermis. These are only suited to be administered by a trained professional as they require a lot of care and downtime.
They're designed to work on damaged skin cells, severe acne scars, deep fine lines and wrinkles, and severe hyperpigmentation. A deep peel typically consists of very high concentrations of AHAs/BHAs and a low pH of 1.5 to 2.5 to deliver effective results. 
Why Should I Use a Facial Peel?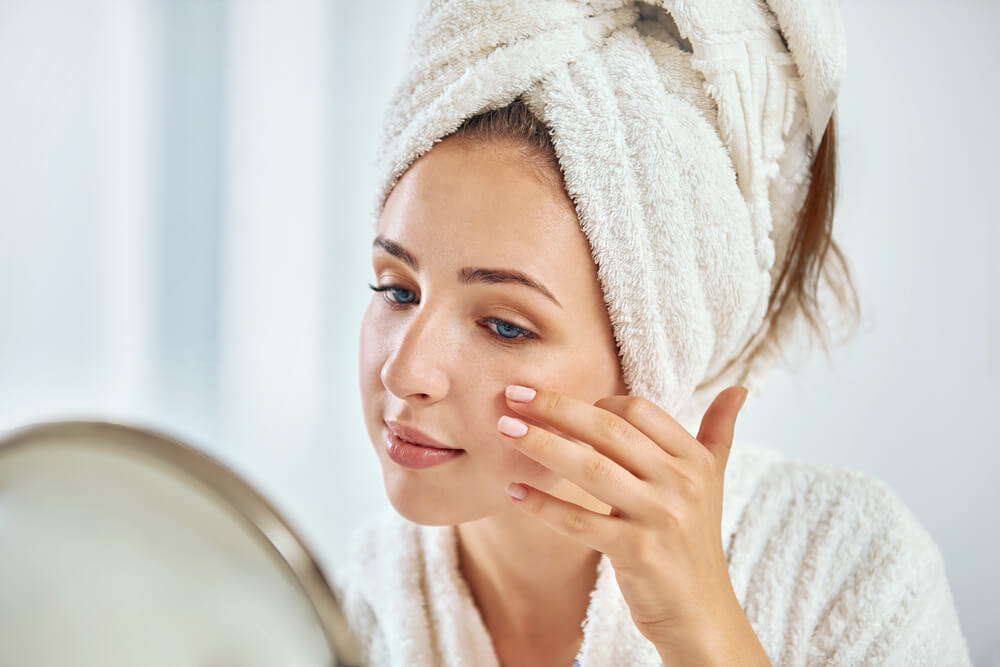 Who is the best candidate for a facial peel?
Facial peels are more useful for your skin than you might know! At-home facial peels are designed to be mild yet still effective on your skin. Acid-based facial peels with very low pH values of 1.5 to 2.9 are only designed to be used by trained professionals. At-home facial peels have a slightly raised pH, around 3.0 to 3.5. This makes them safe for anyone to use at home, but do remember to read the product carefully and follow the instruction to a tee!
Since at-home facial peels are much less potent, it's important to set a proper schedule for them. You'll need to use them repeatedly to experience the best effects on your skin. Normally, people above 20 are best suited for facial peels – that's when our skin's cell turnover tends to slow down considerably. This leads to the accumulation of dead cells on the top layer of your skin for a much longer time. Facial peeling provides a little "nudge" to remove them.
However, if you're a teenager with terrible acne, you can also look toward facial peels as a means to diminish the look of breakouts.
A facial peel is also a great option for an immediate refreshed look. If you have a big event coming up, you can turn to these exfoliants to give your face a more radiant and glowing appeal.
The Benefits of Facial Peels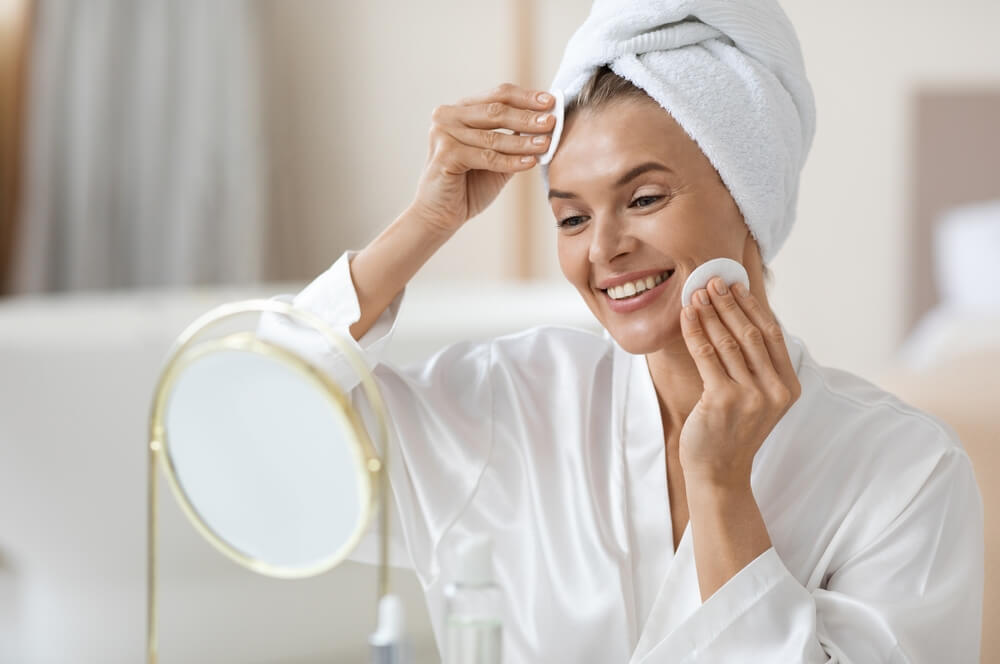 Let's talk about some of the top benefits that you can expect from a facial peel.
Diminishing the Visibility of Acne
Acne is a very common skin concern that causes pimples to appear on your face and different part of the body. People often treat this condition with OTC topical creams designed for acne but have you tried facial peels? They work effectively to reduce the look of pores and pimples. Light and medium peels are both great options.
Acne Scars
As your acne heals, you are often left with scars on your face. By removing the top layer of your skin, chemical peels work sensationally to diminish the look of these scars. 
Hyperpigmentation
Facial peels are also proven to work effectively to diminish the look of hyperpigmentation, including melasma, uneven skin tone, and sunspots.
Dullness
If you're dealing with dull skin that often looks weary, you'd benefit significantly from regular use of a facial peel. Dullness is the result of dead cells taking residence on your skin's surface. By removing these cells, you're allowing new skin to be seen, giving you a much brighter and healthier look!
Minimizing the Look of Age Spots
Exfoliating gets rid of dead skin on the surface, revealing fresh new skin underneath. This process works well to reduce the look of age spots on your face; especially fine lines and wrinkles. A facial peel can help give your skin a smooth, youthful look. 
Aside from facial peels, serums work great for reducing the appearance of age spots as well! Our Cosmic Firming Serum is formulated with sensational hydrating ingredients, like sodium hyaluronate and sodium PCA. It also incorporates vitamins A and C to help smooth the look of aging skin. This sensational serum infuses a gentle yet effective AHA, lactic acid, that delivers great results to make your skin look more youthful and radiant than before!
How to Choose the Best Facial Peeling Product for Your Skin
Choosing the right at-home facial peel for your skin can be tricky. If you need to address discoloration on your skin, AHAs like glycolic and lactic acids would work great to make your complexion appear toned.
If you have very dry skin and need something mild, a facial peel with lactic acid would prove to be a good option. It's not only hydrating but also helps diminish the look of wrinkles and fine lines, making your skin appear smoother and firmer than before.
The Celestolite Estrella Facial Peel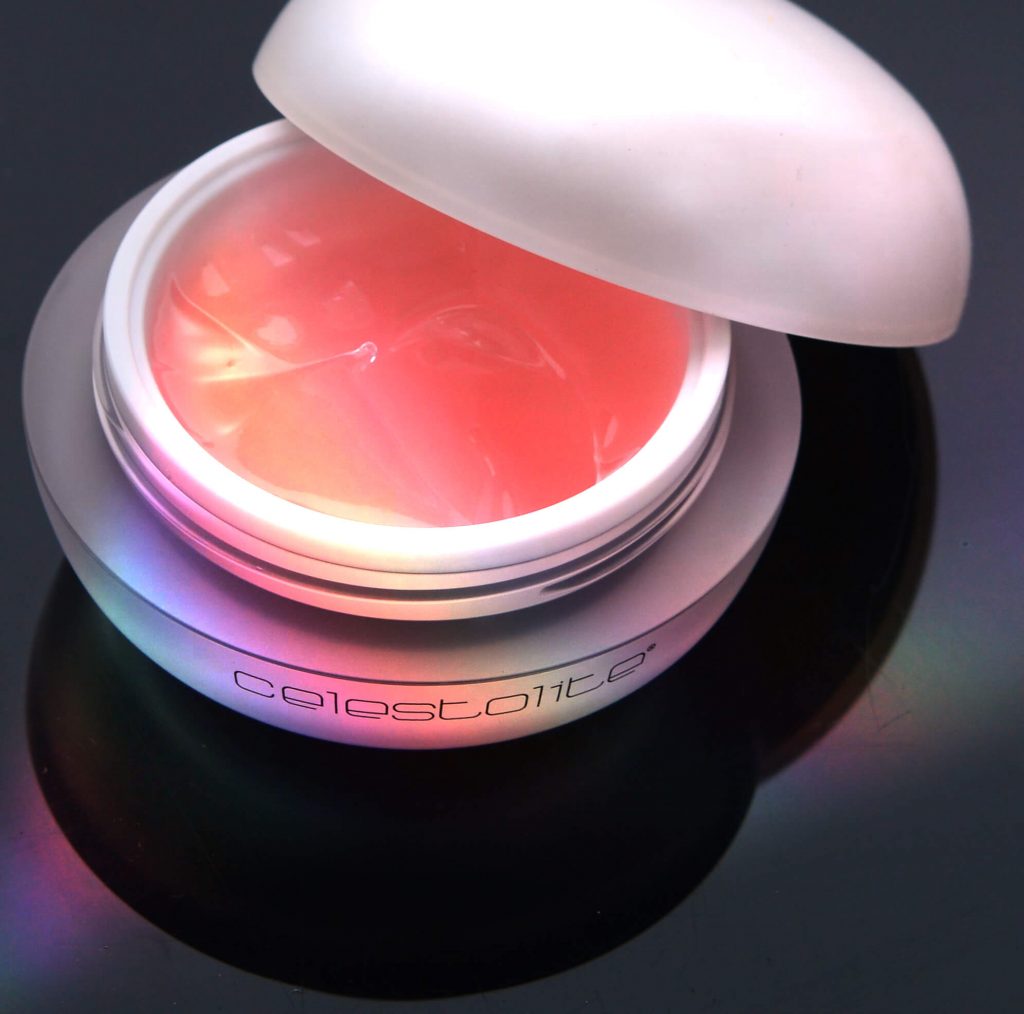 Since you're up-to-date on the basics of facial peels, let's talk about Celestolite's premium exfoliating gel, the Estrella Facial Peel. This sensational formula is designed to deliver superior cleansing results. It will effectively remove any accumulated dirt, makeup particles, and other debris from the top layer of your skin.
What's in it?
The formula incorporates Hydroxy acetophenone, which functions on multiple levels. It not only boosts the effectiveness of preservatives in the skincare product but also works to improve the appearance of age spots, dull skin, and discoloration. It aids in diminishing the visible signs of sensitivity on your face, helping to reduce the look of redness and itchy skin.
The formula also comprises 1,2-Hexanediol, another multi-functional helper ingredient, that offers several benefits. Aside from giving a pleasant feel to the formula, it works as a humectant and an emollient. It effectively moisturizes your skin, giving it a soft, dewy feel.
But the ingredient that makes our formula stand out is meteorite powder! This novel skincare ingredient has emerged as a popular favorite among skintellectuals. Meteorite Powder works well to brighten the look of your skin and reduce the appearance of fine lines and wrinkles. This powder is abundant in natural minerals that have profound benefits for your skin. Let's take a look at the primary ones:
Calcium plays a vital role in helping to regulate many different skin functions. It can help reinforce your skin's natural barrier.

Magnesium not only aids in the absorption of calcium but also helps reduce the visible signs of sensitivity and improve your skin's overall appearance.

Iron works effectively to diminish the visible signs of damaged skin.

Silicon is great for increasing your skin's hydration levels, giving it a firm, voluminous look.
How to Apply the Estrella Facial Peel
To apply our Estrella Facial Peel, take a small amount and spread it over cleansed and dried skin. Begin massaging gently in circular motions and continue for 20 to 30 seconds.
To remove the peel, rinse thoroughly with warm water. Use it once a week and notice the positive changes on your face! If you want to see even greater results, we recommend using this facial peel in conjunction with our Estrella Awakening Day Cream.
A facial peel can leave your face dry, so it's important to apply a rich cream afterward to ramp up the moisture! Our Estrella Day Cream is the perfect product as it's infused with sensational hydrating ingredients, like sodium hyaluronate and hydrolyzed oat protein. These two components help to give your skin a plump, dewy feel and promote hydration by sealing in moisture.
This formula is also infused with meteorite powder, which is our star ingredient here at Celestolite. It'll give your skin a radiant glow! This rich cream is the perfect post-facial peel moisturizer to provide a long-lasting smooth feel to your skin, highlighting your beauty.
If you're exfoliating at night, follow up with the Estrella Night Cream instead. This decadent formula is brimming with a combo of shea butter and botanical extracts. Just like with all other Celestolite products, you'll also find meteorite powder in this blend. Together, these superstar ingredients will give you a soft and supple complexion.
Simply apply a small amount of the cream before heading to bed. You'll wake up to skin that looks bright, smooth, and radiant.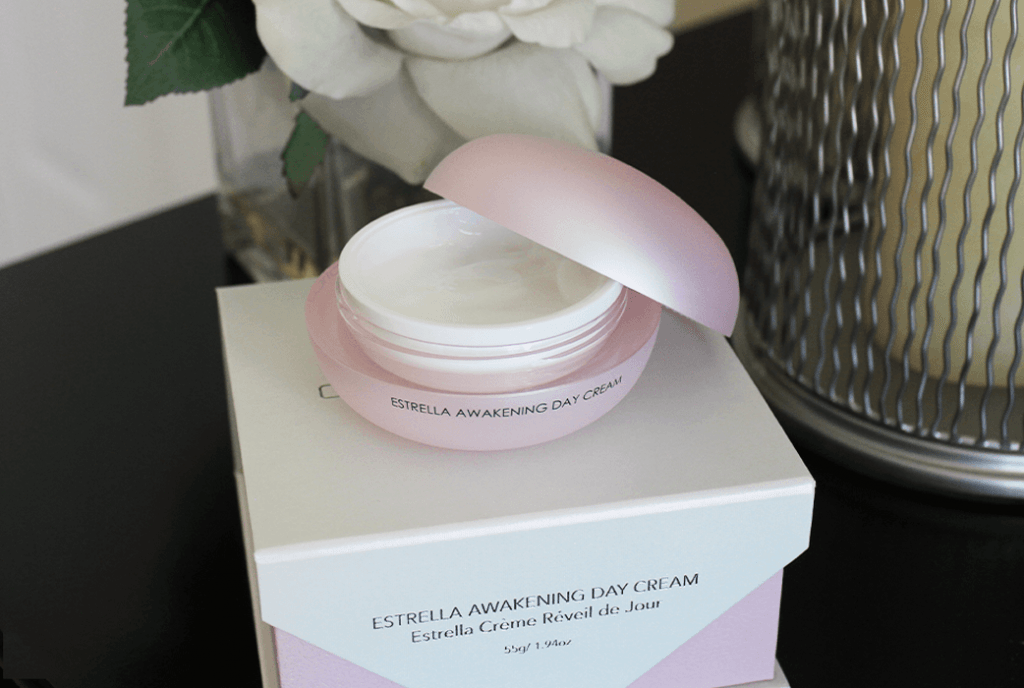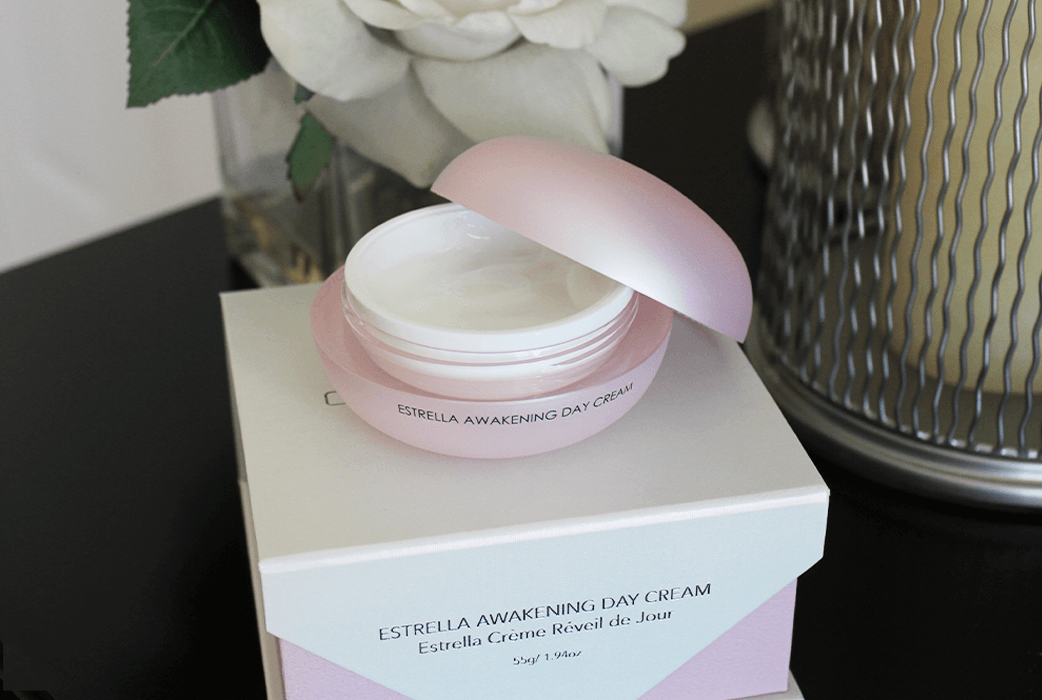 Revive Your Glow with the Estrella Facial Peel
At-home facial peels are nothing to dread. In fact, having the right one in your skincare arsenal might just be the beauty savior you've been missing all this time! We're confident that our Estrella Facial Peel will give you the results you need to look your absolute best.
Click here to browse more of Celestolite's meteorite powder-infused skincare solutions.