Dry skin can be attributed to a variety of different causes. However, when it comes down to it, if your skin is dry, then this means that it's losing moisture faster than it should.
Not only does dry skin affect the appearance, leading to it looking as dry and rough as it feels, but it can also be very itchy and uncomfortable. If you'd like to know how to restore moisture to your dry complexion while encouraging your skin to feel soft, smooth, and healthy once again, read on – Celestolite is about to tell you!
Stick to Gentle Cleansers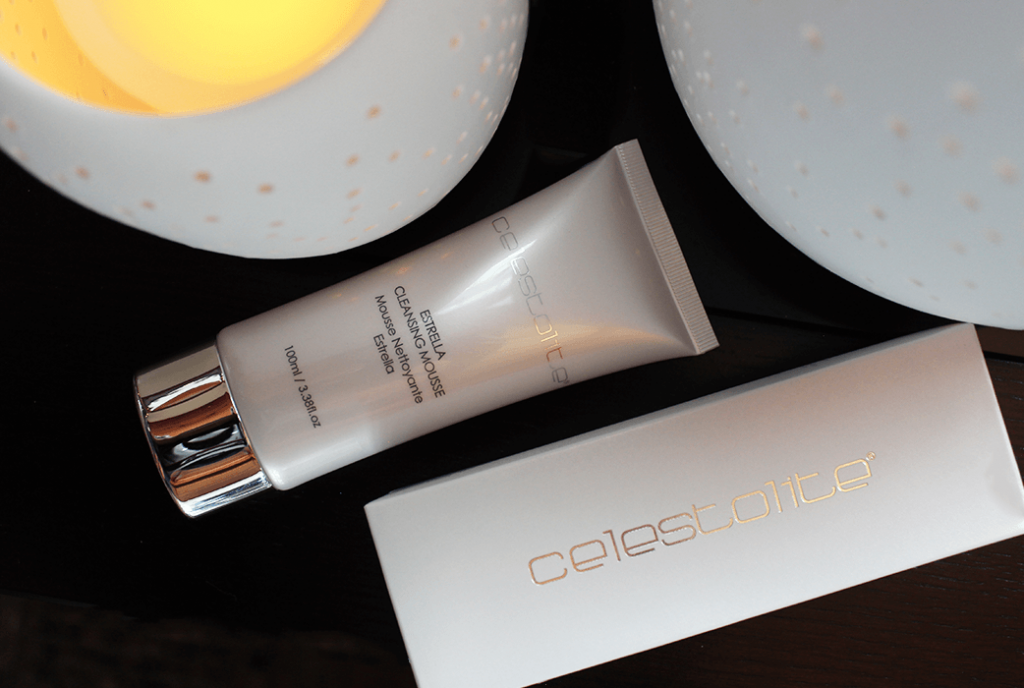 Cleansing is an essential part of any skincare routine. After all, if you don't clear away the dirt and all of the other impurities that are covering the surface of your skin, your skincare products will struggle to penetrate through this layer. This means that they won't be as effective as they otherwise would have been, leaving your dry skin lacking the extra moisture that it needs.
However, when dealing with dry skin, you need to be very careful as to how you handle your skin barrier. If your skin is dry, then this means that your barrier is already weak and damaged. This is why it's allowing so much moisture to evaporate instead of keeping that moisture sealed into your skin.
Many cleansers are notorious for how they strip away the skin barrier. Formulas containing sulfates are the biggest culprit, so always seek a sulfate-free cleanser, like the Celestolite Estrella Cleanser Mousse.
This cleanser makes use of coconut-derived surfactants. Just like sulfates, they're fantastic at cleansing the skin. However, they're much gentler. Rather than thinning the skin barrier even further, they have a moisturizing effect. This is enhanced by the amino acids that we've also included in this cleanser.
Follow Your Cleanser With a Toner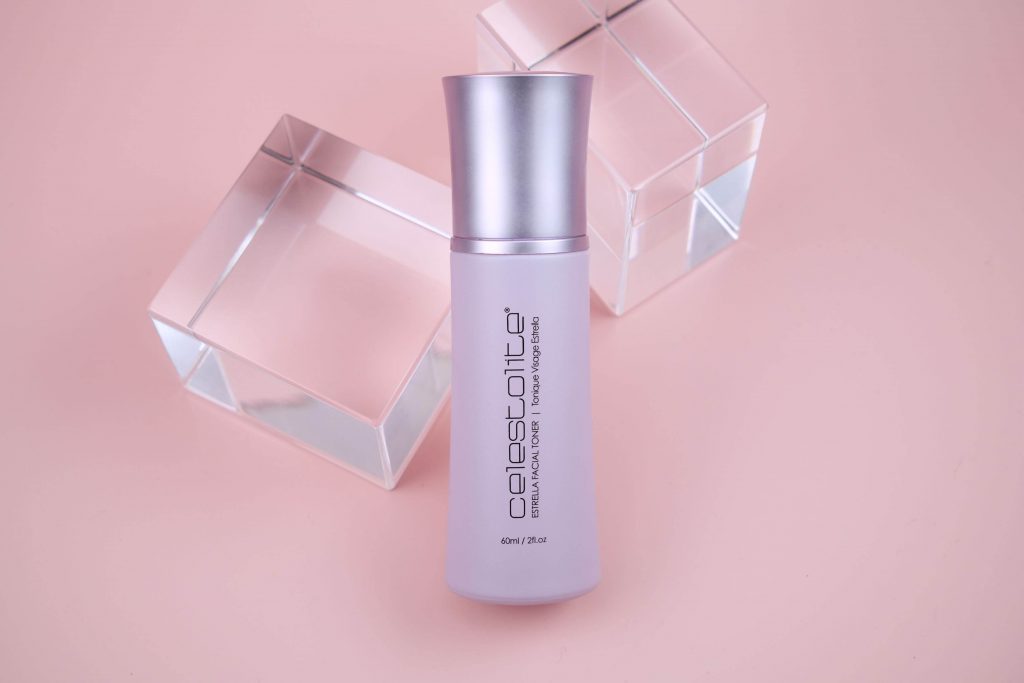 Toners may look watery and unsubstantial but they can really work wonders on the complexion. Many people with dry skin avoid them because of their reputation for drying the skin out even further. However, that was back when toners first appeared on the market – they were filled with alcohols to dry out oily skin. These days, there are plenty of alcohol-free toners available that focus on hydrating and supporting the complexion, which is exactly what dry skin needs.
Even better, a good toner will help your skin's pH level to feel rebalanced after it has been cleansed. This then keeps the skin barrier feeling healthy and capable of working more efficiently.
Where can you find a toner that does this? Right here! Celestolite's Estrella Facial Toner feels super hydrating and soothing when applied to the skin. It's packed with humectants, which are ingredients that bind moisture to the skin. It also contains chamomile flower extract, cucumber fruit extract, and aloe vera leaf juice. All of these ingredients are revered for how they soothe the feeling of inflammation, irritation, and itching, which is something else that dry skin can really benefit from!
Prioritize Peptides and Fatty Acids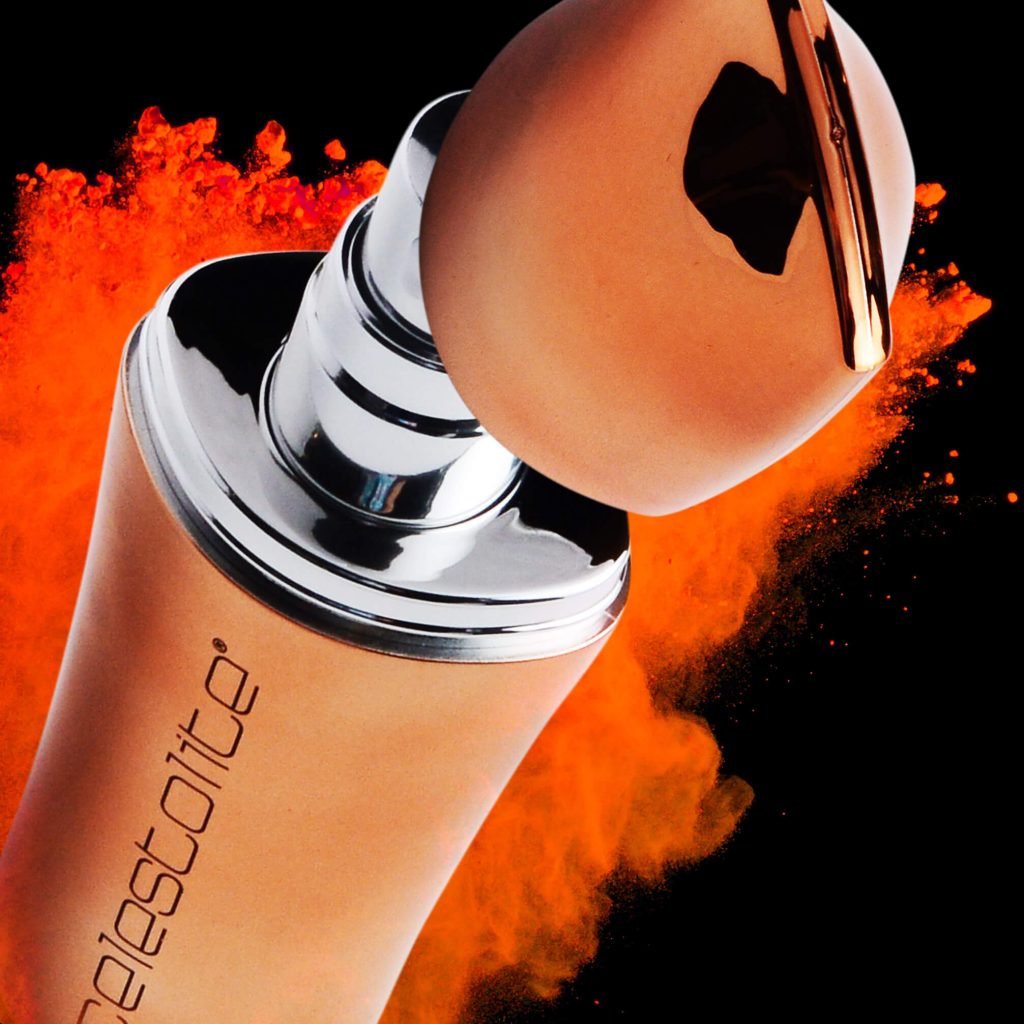 Chances are that you don't want to be dealing with dry skin forever. So, you need to put together a long-term game plan for restoring the feel of your impaired skin barrier, which is where peptides and fatty acids come in.
Peptides consist of chains of amino acids. Your skin uses them to build its protein fibers. When applied topically, peptides have been proven to offer a number of benefits, with one of these being a skin barrier that feels stronger and better supported. This then helps to improve moisture levels in the skin while also giving it a smoother and bouncier finish.
What about fatty acids? Well, a large portion of your skin barrier is actually made up of fatty acids. Therefore, if you want your skin barrier to feel thicker and stronger, then topical fatty acids are exactly what you need, with plant oils being one of the best sources out there.
You'll find both of these ingredients in the Celestolite Mars Stellar Serum. Since peptides work best when they're combined with other peptides, this formula boasts a powerful peptide duo. Castor oil provides the fatty acids while sodium hyaluronate and glycerin contribute to the immediate plumping effect that this serum has on the complexion. With vitamin C present too to help smooth and tighten the look of the skin, this is a multi-tasking formula that can help with a number of other visible skin concerns, in addition to dryness.
Be Cautious When Exfoliating Dry Skin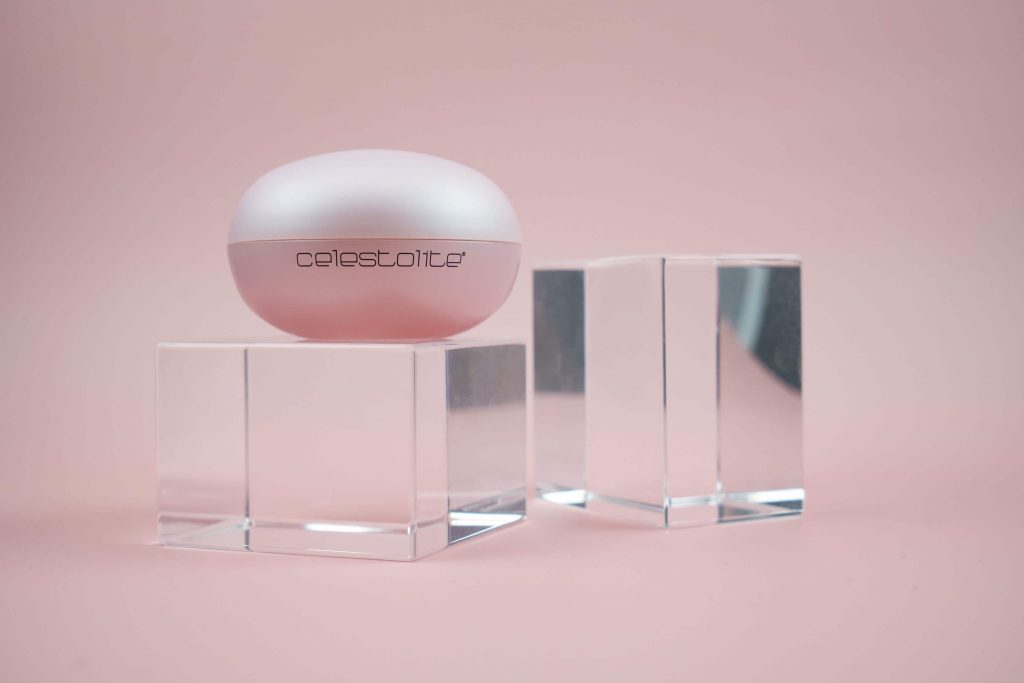 With dry skin often feeling extremely rough, exfoliation can seem like a go-to solution. After all, there's no denying how effective an exfoliation session can be when it comes to making the skin feel smoother and softer.
However, you need to practice caution when exfoliating dry skin. As you know, dry skin suffers from an impaired skin barrier and this is something that exfoliation can potentially worsen. Using the wrong exfoliant could damage this barrier even more, exacerbating your dryness.
To prevent this from happening, only use gentle exfoliants on your dry skin, such as the Celestolite Estrella Facial Peel. Not only will this peel clear away the feeling of rough skin but it will also hydrate and brighten your complexion too.
That said, although this peel may be able to help your skin feel less dry, don't go overboard with how often you use it. Even the gentlest exfoliant will still damage your skin barrier when used too often. While some skin types can get away with exfoliating a few times a week, dry skin should only be exfoliated on a weekly basis, if that.
Keep Your Skin Moisturized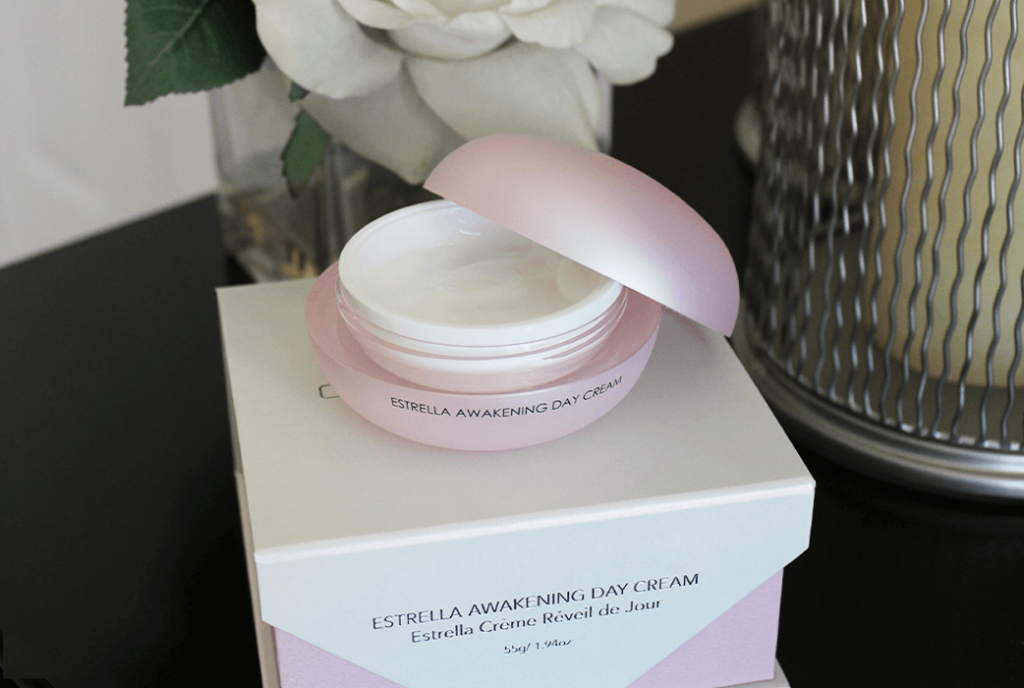 Moisturizers are a great way to counter the feeling of dry skin. A good moisturizer will not only provide your skin with moisturizing ingredients, but it will also form a seal over your skin's surface. This essentially mimics the function of your skin barrier. It prevents moisture from evaporating while serving as an additional shield against environmental impurities. If you have dry skin, then your skin barrier would benefit from some assistance, which is exactly what a moisturizer will provide.
While some people use the same moisturizer day and night, we'd recommend going with dedicated formulas for each time of day if you have dry skin. Dryness often worsens overnight, meaning that your nighttime moisturizer should be thick and rich. However, this will likely be too heavy for daytime use, making having an additional lighter moisturizer useful.
That's where Celestolite's moisturizers really shine. Our Estrella Awakening Day Cream is the perfect formula to slather onto your skin in the mornings. Packed with a number of hydrating humectants, this moisturizer will leave your skin feeling soft and supple.
In the evenings, apply the Estrella Night Cream. With shea butter and sunflower seed oil, it's a much thicker formula. It's perfect for giving your skin the richer coating that it needs while you sleep, ensuring that you wake up to skin that looks smooth and radiant.
Provide Extra Moisture With a Leave-on Face Mask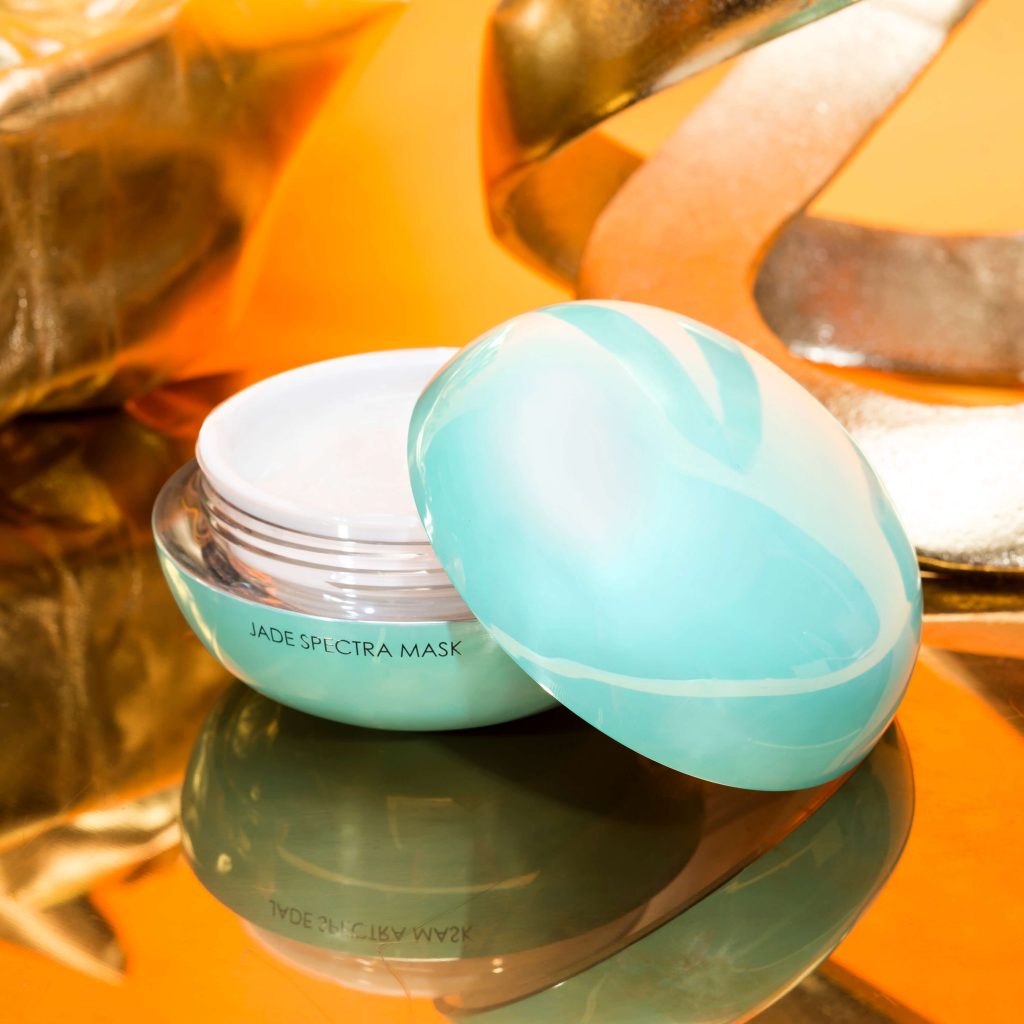 Moisturizers are a great way to give dry skin the boost that it needs, especially if you're diligent about reapplying your moisturizer throughout the day. However, if your skin could do with an extra moisture boost, leave-on face masks are well worth trying.
Unlike regular face masks that need to be removed from the skin after 10-15 minutes, leave-on face masks don't need to be rinsed off. Instead, they're packed with high concentrations of super hydrating and moisturizing ingredients that are left to soak into the skin. This gives them extra time to work their magic, which is why leave-on masks can be so transformational when used on dry complexions.
Never tried a leave-on mask before? Celestolite's Jade Spectra Mask would be a good place to start. It contains peptides, humectants, and a long list of botanical extracts. From chokeberry to noni fruit to pomegranate, all of these plant extracts are loaded with antioxidants. These can help to improve hydration levels in the skin while reducing the appearance of damage, especially when combined with a comprehensive skincare routine.
Protect Your Skin From UV Rays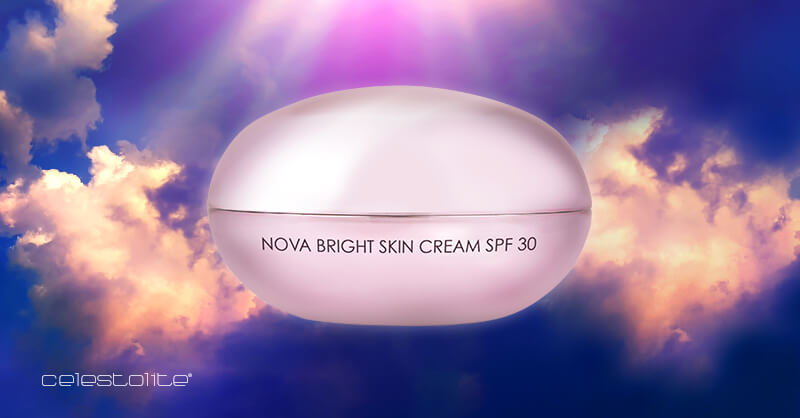 The sun's UV rays cause havoc to all skin types. In fact, they can sometimes be the reason behind many of the skin concerns that people experience, including dry skin.
When the skin is exposed to the sun, the heat of the sun causes unprotected areas of the skin to dry out. It depletes the skin's all-important fatty acid content, which, as we mentioned earlier, forms a major component of your skin's natural barrier. 
Even worse, UV radiation can also lead to structural changes in the skin. By degrading your skin's protein fibers, it weakens your skin's natural functions while also causing the skin to thin. This then results in the skin losing moisture at an even faster rate, making dry skin worse.
Fortunately, there's an easy way to overcome all of this; keep your skin protected from the sun. The most obvious way to do this would be with a good sunscreen. However, since you have dry skin, be sure to pick a moisturizing formula, like the Celestolite Nova Bright Skin Cream SPF 30. 
This cream is actually a two-in-one product. It functions as both a moisturizer as well as a sunscreen, making it ideal for people with dry skin. When you reapply it during the day, not only will you be ensuring that the sun's UV rays aren't able to further damage your skin, but you'll also be giving your skin an extra dose of moisture that it will love.
Of course, don't forget that other sun protection measures can make a big difference too. Simply keeping your face sheltered under UV-blocking sunglasses and a wide-brimmed hat will help to block a large percentage of UV rays from hitting your skin in the first place.
Summary
Dry skin is a skin type, meaning that it often sticks around for the long term. However, this doesn't mean that you have to struggle with dry skin forever. Skin types change over time, so learning how to restore moisture to your complexion while also improving how thick your skin barrier feels will go a long way in preventing your dry skin from becoming a lifelong problem.
Click here to pamper your dry skin with more bestselling skincare products from Celestolite.