How to Use
To achieve optimal results, use 3 times per week for three consecutive weeks. After three weeks of usage, continue to use once per week for maintenance.
Tip: Make sure that you hold the device steady during application and do not "separate" the treatment surface from the skin, as this will lead to less effective results.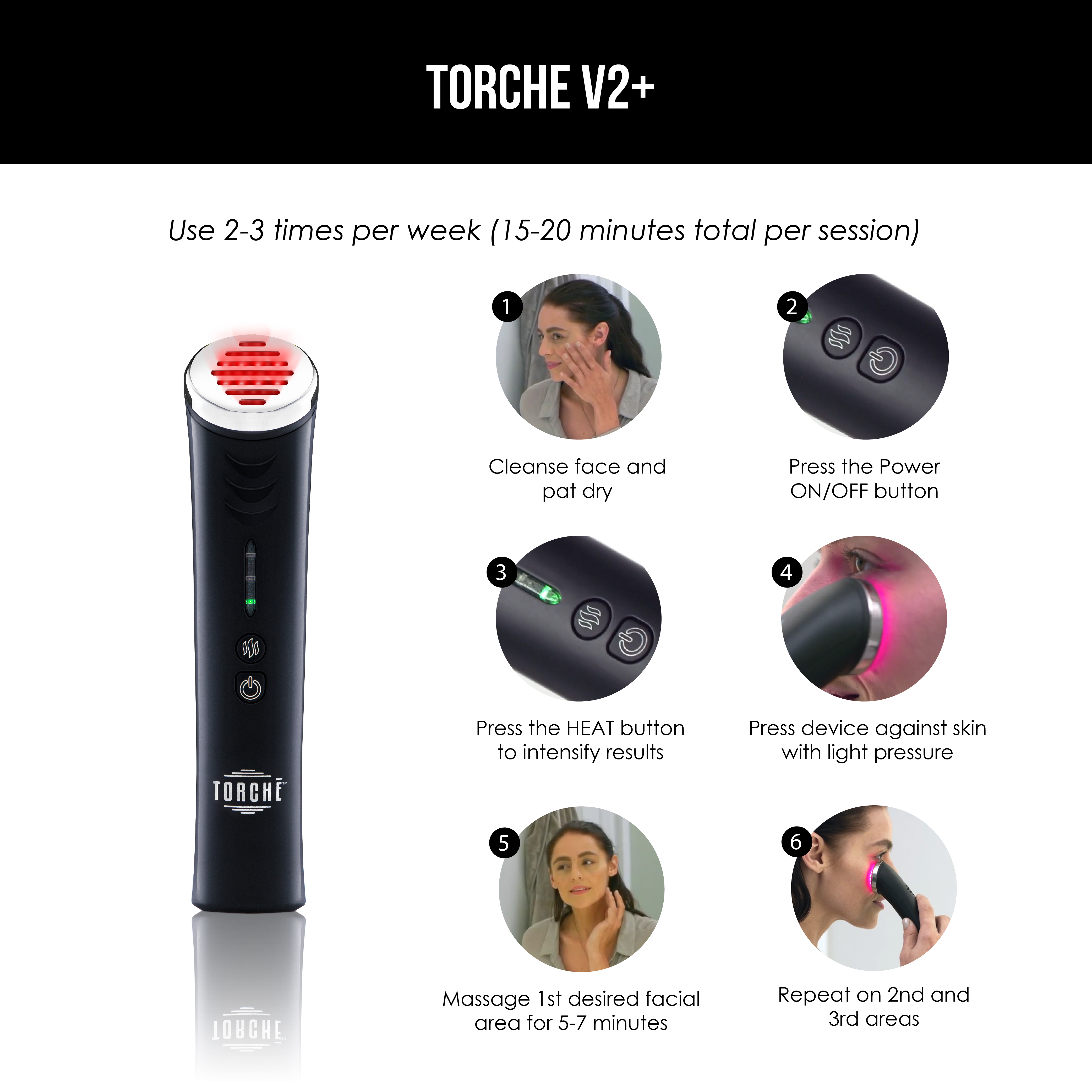 Cleanse face and pat dry. Skin should be clean, dry and free of any powder, gel or cream.

Lift the applicator from its cradle in the charging port.

Press the Power ON/OFF button. The green indicator light will shine steady. The Torche device is now ON and ready to use (LED-Infrared).

To intensify results, press the HEAT button. The green and yellow indicator lights will shine steady. The Torche device is now ready for treatment. The heat will gradually increase, up to 105 °F, and stimulate blood circulation.

Place the treatment surface on the first area that you want to treat. Apply a light pressure while slowly moving the applicator in small circular motions.
Always apply a small amount of a moisturizing cream on the treated skin areas after each session, massaging this in gently using circular motions.